We often hear people exclaim that a perfect boyfriend is much like Santa Claus, the unicorn, or the tooth fairy; he does not exist! From Jane Austen to Danielle Steel to Nicholas Sparks, women have only met the perfect guy in novels! But if you think you are one of those lucky ones who is actually living their Cinderella story, here are 16 signs that can help you confirm whether or not you have the best boyfriend ever!
---
Suggested read: 20 telltale signs your boyfriend is perfectly imperfect for you
---
1. He is your genie from the magic lamp!
If your boyfriend tries to make all your dreams and wishes, even the small ones come true, he is definitely the best boyfriend ever! So if there's a movie you have been wanting to watch or maybe a book festival you really want to attend, all you need to do is drop him a hint! Most of the times, you even don't need to do that because he has gotten real good at surprises. Moreover, he has your friends to help him out!
2. He is your biggest fan!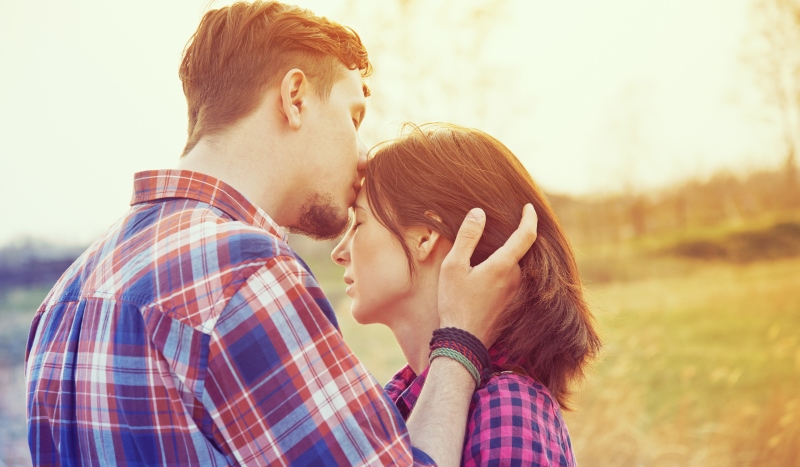 Image source: Shutterstock
Your boyfriend is always the first one to congratulate you when you achieve something, though it may seem trivial to the rest of the world. He also delivers the good news to the close ones! He may not be carrying a pair of pompoms with him, but he knows how to make you feel really special.
Even when you are going through a rough patch, he will still be very proud of you. He will try his level best to cheer you up. He will always make you feel like a superstar.
3. He is always in touch!
He is never too tired to text you or call you. It could be a simple "good morning" or a "good night" text; he will never miss a thing! He will frequently remind you not to skip a meal, and will also call to check on you when he is with his pals. It does not have to be the regular lengthy messages that the two of you engage in otherwise, but just an update about how much he misses you!
4. He is your personal doc!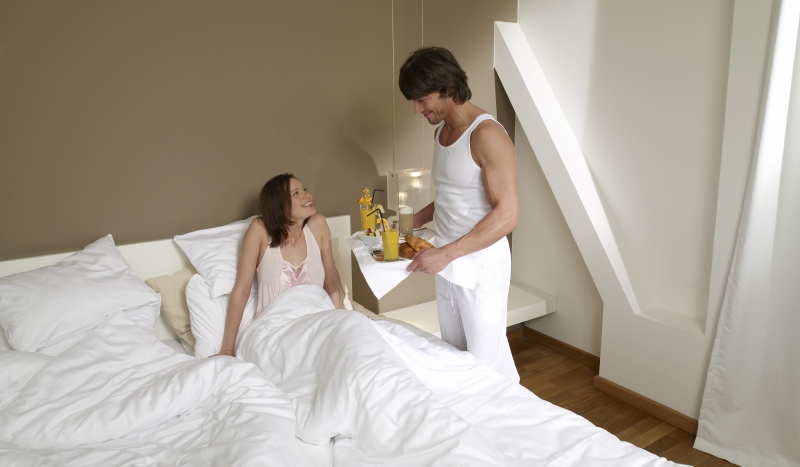 Image source: Shutterstock
He seems to know every single detail of your health and restrictions. He has made the effort to memorize all the meds that you are prescribed or the meds you should take when you are unwell. He basically takes real good care of you. Even when he cannot be by your side, you can still feel his presence and his care.
Also, when you feel sad, after a bad day at work or an argument with your best friend, he tries to cheer you up. He cannot see tears in your eyes, and so, he is willing to do anything and everything to bring that million dollar smile back on your face!
5. He is your champion!
It's not a bird or a plane or even Superman! He is a normal guy who also happens to be a superhero! You may also call him an angel in disguise! Whenever someone does or even thinks of harming you or hurting your feelings, he switches his Hulk mode on.
6. Nobody could be as understanding as him!
He never gets annoyed when you are extremely busy at work and cannot take out time for him. He understands that your work is very challenging and demanding, and so, he does not want to make things worse for you. Unlike other guys, he lends you a helping hand. He inspires you to become a better you. Whenever you think of giving up on your hopes and wishes, he realigns your dreams for you. He makes you want to work harder. He is your support system!
7. You can trust him blindly!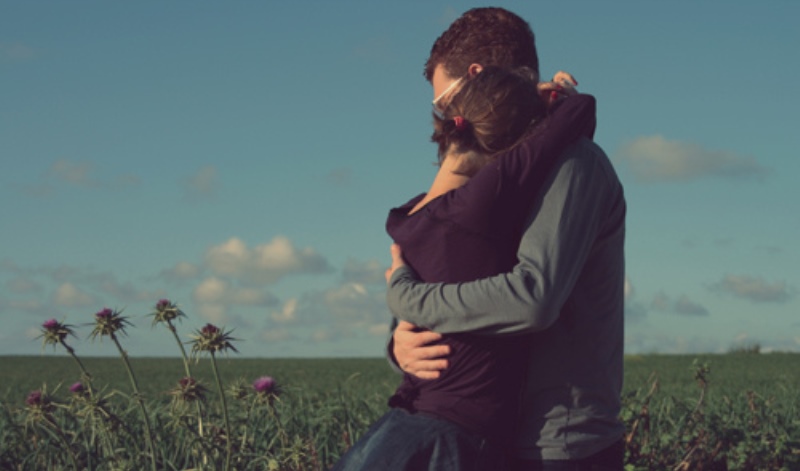 Image source: Google, copyright-free image under Creative Commons License
Not just that, he trusts you too and that is what makes him the best boyfriend ever! Since he is such a loving person, many girls get attracted to him. You do get jealous occasionally, but at the end of the day, you know that no matter how many women admire him, he is your one and only. No one can ever take him away from you!
---
Suggested read: 16 failsafe tips on how to make your boyfriend happy
---
8. He tells you he loves you, and he means it!
He loves declaring his love to you, and he would do it every day, every minute, every second, if possible! However, actions, for him too, speak way louder than words. So he does not only say that he is in love with you, but he shows it too. He cuddles with you; he kisses you when you are sweaty and are feeling worthless; he holds your hand whenever you seem unsure of something; he takes you to your favorite restaurants to grab a bite since that would make you happy. He does everything that one possibly can to make the other feel loved!
9. He appreciates the things you do for him!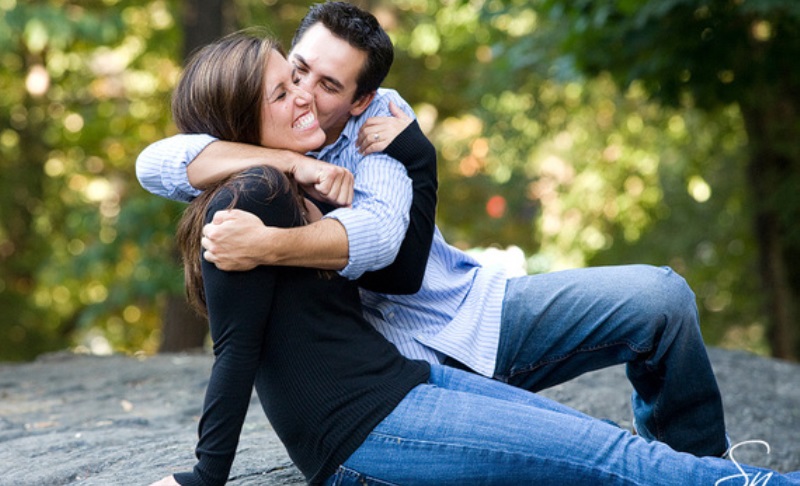 Image source: Google, copyright-free image under Creative Commons License
You are not required to give him presents on every month-versary or your first-kiss anniversaries! You love doing things for him instead, and he really acknowledges and appreciates that. For the littlest of things you do for him, he is genuinely grateful. He tells you how cute the surprise is or how thoughtful it was of you to cook him his favorite meal on his birthday. You may not find yourself beautiful, but when he looks at you, he makes you feel like the loveliest girl who ever lived!
10. He makes you feel warm and safe!
He is always there to make sure that you are safe. Walking back home late at night is now not an issue at all. He either picks you up when he finishes early or makes sure that you get a cab which drops you till your doorstep.
11. Arguments are a boon!
You do have fights with him, because the contrary would be quite an unrealistic expectation. However, your fights never turn into an unhealthy argument that is toxic for the bond you two share. Every conflict that you have pushes you into deep conversations, which help you make your relationship grow stronger.
12. He tells you about his dreams!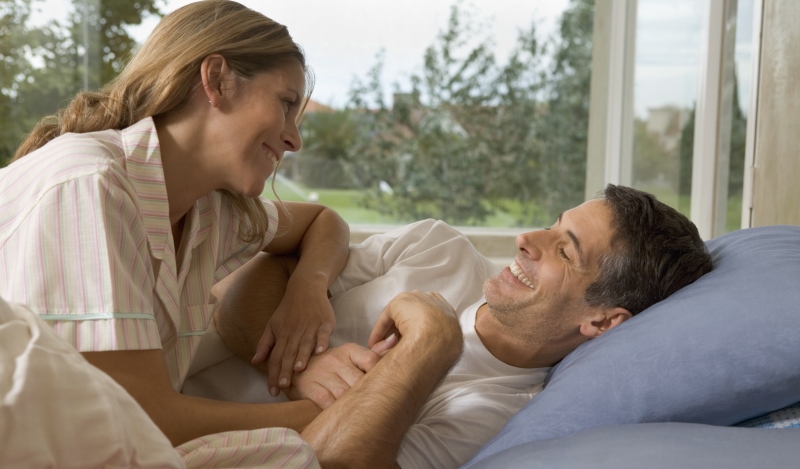 Image source: Shutterstock
Your boyfriend shares all his dreams and hopes with you and that is what makes him the best boyfriend ever! Whether it is a course he wants to enrol in or the kind of car he wants to buy, he discusses it all with you. He has already told you about his dream house and all the places in the world where he wants to take you. By doing so, he makes you feel like an integral part of his life now and in the future.
13. He believes in a happily ever after with you!
He has already dreamt of a forever with you. He has told you that you are the girl he will marry once the two of you reach a suitable age. He is willing to do anything to keep you in his life. It may sound funny to some, but you guys have also discussed the names of your children, and that did not freak out either of you, because it came so naturally!
14. You feel like a better person when with him!
It does not matter what kind of person you were before you met this guy, he makes you feel like the best person in the world. He brings out the best in you, in every situation. Don't get me wrong though. He does not try to change you, but only tries to make you a better version of yourself. You have become more awesome and amazing in every possible way, in his company!
15. He gets along with your family famously!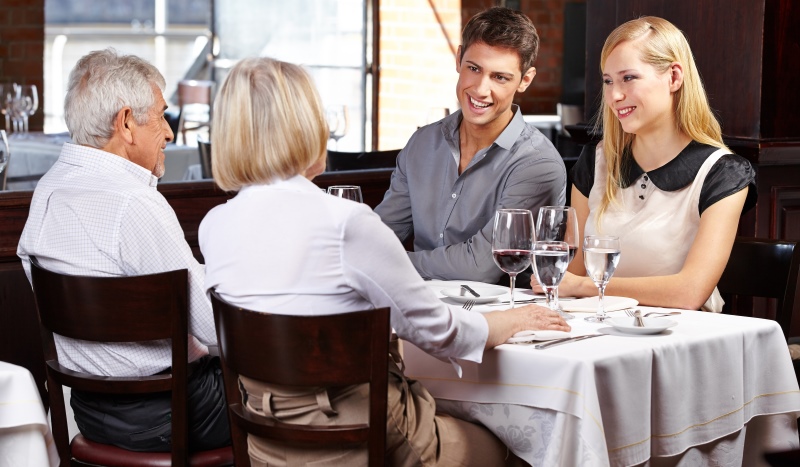 Image source: Shutterstock
You have no reason to fret about whether or not your family will like this guy you are dating. He is the perfect guy, and when he puts on his best conduct, no one can reject him. Not only your mum and dad, even your siblings like him, because he tries to befriend them and talks to them like adults even though they may be just almost-adult teenagers! He somehow perfectly fits!
---
Suggested read: 25 romantic text messages you'd receive if you had the best boyfriend EVER!
---
16. He makes you want to love him more every day!
And he does that effortlessly! You are extremely happy with him, and what is more important is that you feel contented. You are aware of the flaws in your relationship, you know that it can never be perfect, but who said anything about perfection? You both love each other to the moon and back, and that is all that matters. He is the best guy for you even if not the best guy in the world. And I am sure you want to add more to this list because he is just so awesome, right? Well, that is another sign, right there!
Life is a journey and it can be an extremely fun, fulfilling, and exciting experience if you have the right man by your side. However, finding the ideal man can be really challenging since they are a dying breed! However, if you think you have found the best boyfriend ever, compare his ways with the signs on this list to confirm whether you are right or not! If these signs match, he is a keeper!
Featured image source: Pinterest
Summary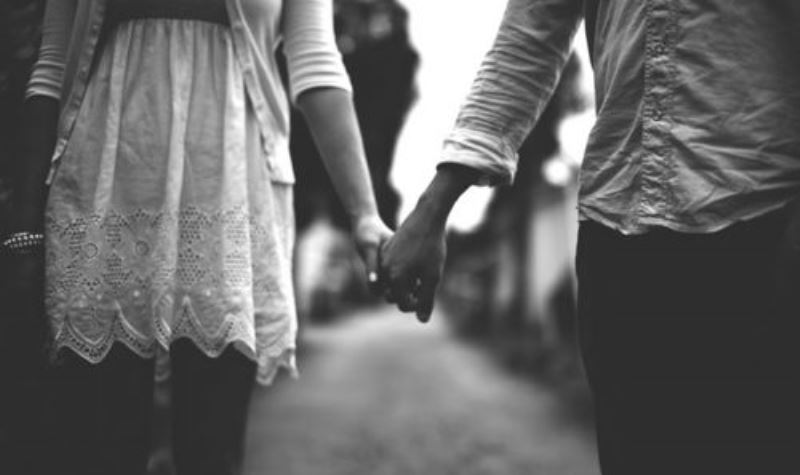 Article Name
Do You Have The Best Boyfriend EVER? Find Out Here
Author
Description
Is your boyfriend the absolute best? If you think so, confirm that he is indeed the best boyfriend ever with these 16 signs.