The 25 years that I've been alive on this beautiful planet have taught me a lot. Whether it is being lost in love or having found a new job, letting go of a friend or developing a new hobby, life has been very generous in the lessons it has given me. As we grow, we learn and sometimes we even go beyond learning. We become wiser; not by the years we have lived but by the experiences we have gained and the various people that we have interacted with.
Love and relationships are an integral part of this journey of life, teaching us more than we could ever imagine. Few of these lessons are incredibly personal, while others are quite relatable and applicable to many of our lives. If taken in the right vein, these general life tips can help save a day! Here, I've compiled a list of 25 things that I have learnt about love and relationships in 25 years. Enjoy!
---
Suggested read: 10 real reasons why relationships are hard
---
1. Never expect too much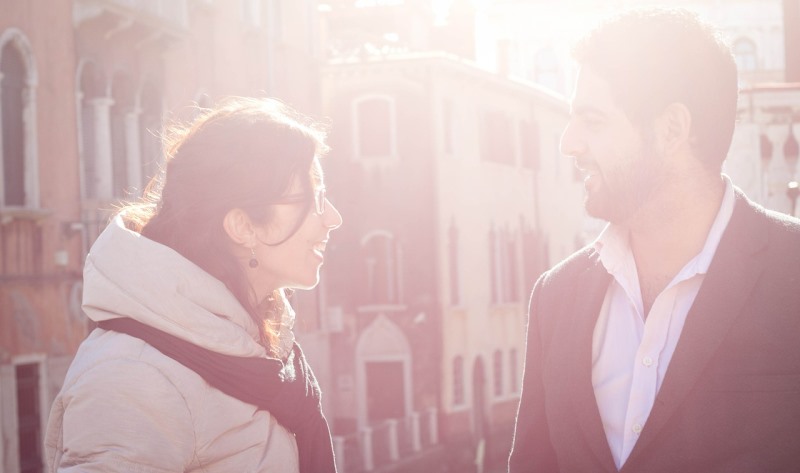 Image source: Pixabay, under Creative Commons License
Expectations hurt! I've learned to keep my expectations low for people and events the hard way. Or at least keep them believable, so that when your friend or partner doesn't live up to them, you do not end up hurting yourself more than you should.
2. Be honest to each other
Being honest about yourself, your likes and your dislikes is the foundation of a good relationship. Be straightforward and frank about the things you want from your partner and from the relationship. This will make things way easier for the both of you, trust me!
3. Don't be overbearing on your partner
Even if you are the dominating kind or the control freak type, kindly refrain from being dictating and overbearing to your partner, in any case. You don't want your partner to be scared of you, as this can build insecurities in your relationship.
4. Never let your partner disrespect your family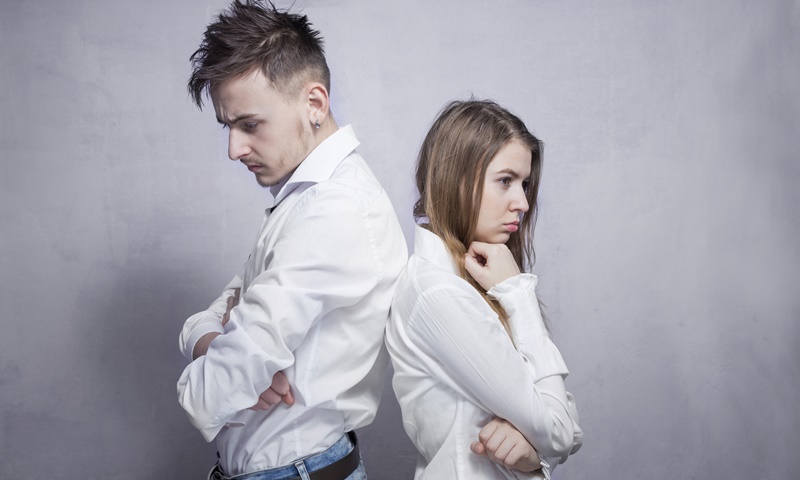 Image source: Dollarphotoclub
You might have eloped with the love of your life to a different continent after having fighting futilely with your families. This is still no reason for either of you to disrespect each other's parents, and in extension, families. After all, you know it very well that deep in your heart, you still love them.
5. Find happiness in little things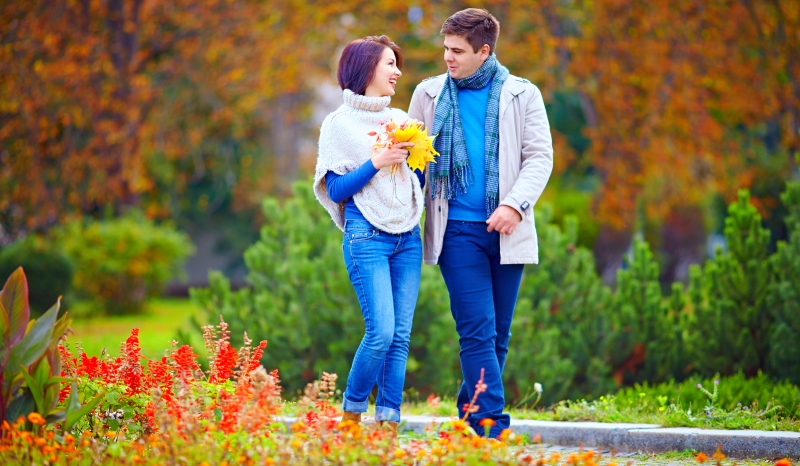 Image source: Shutterstock
Little things make a lot of difference to our living. Whether you do it for each other or you do something small together, learn to find pleasure in small wonders. This will help you understand and appreciate the happiness they bring you in your relationship.
6. Don't bring your workplace tension home
Yes, leave all your workplace tensions and worries where they belong – at the workplace! Never let such things affect your relationship because this also affects the well-being of your partner and the entire household.
7. Patience is a virtue
It takes good things a little time to develop. So, whatever you wish for in your relationship, you must be patient. In sorting arguments, in understanding problems, in hoping for a better life, it all takes patience.
8. Never plan too much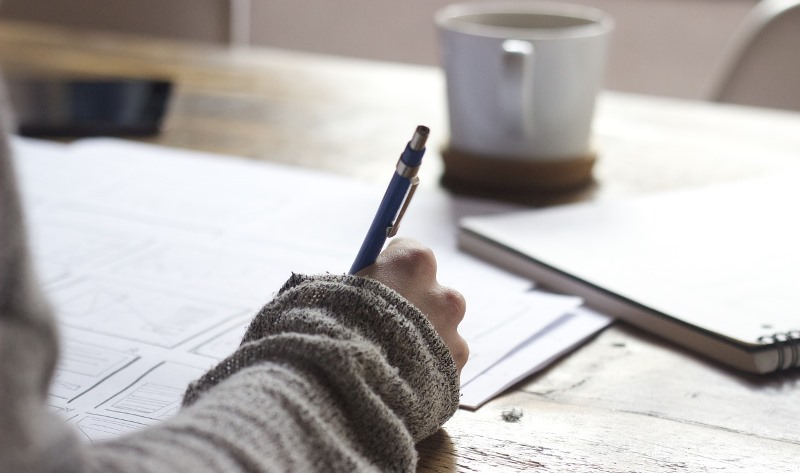 Image source: Pixabay, under Creative Commons License
The word 'plan' is undoubtedly jinxed in my life. I have been planning to meet a friend for more than a year now despite planning out everything down to the last detail. Yet, every time I plan it, it falls apart. And this happens every single time. So, ditch the plans and just do random stuff with your friends and partner. It works, believe me! After all, as John Lennon aptly said, "Life is what happens when you're busy making other plans."
9. Try and let bygones be bygones
I can understand it's very difficult to forget the time your boyfriend left you waiting at the movie theater for hours, or the time when she turned up hours late for the date. But such things do not matter in the long run. In fact, if you just let them go, you will look back at such mistakes you both made and laugh about them.
10. Don't question each other's credentials
It can be very disrespectful if you ever try to test your partner at a subject unknown to them. You both are good at what you do and everyone need not know everything about everything. Just remember that, and never question their credentials.
11. Respect each other's privacy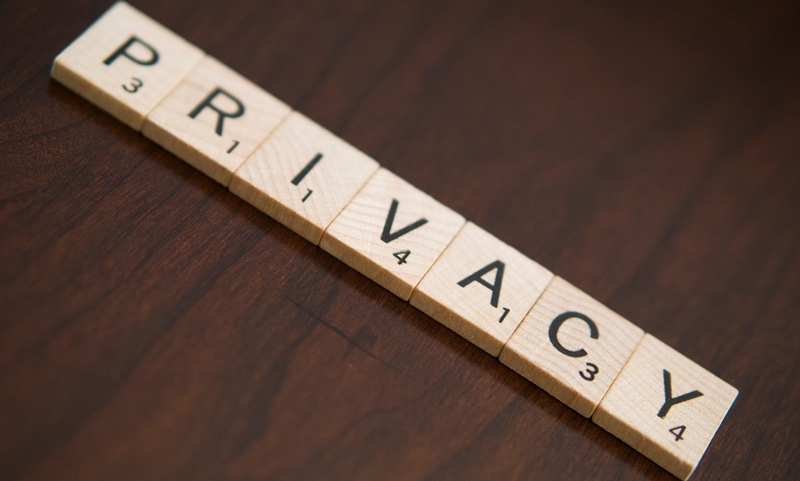 Image source: Google, copyright-free image under Creative Commons License
No matter how close you are with your best friend or spouse, there is something called privacy. And I think neither one of you should have to demand it from each other; it should be an obvious thing!
12. Trust is everything
One of the best pieces of relationship advice that I can lend you is to trust each other. It is the very soul of a relationship, and thus is the sole thing that will ensure your relationship lasts forever.
---
Suggested read: 20 little things that will guarantee a super strong relationship
---
13. Everything is not about you
Self-love is a good thing, but being entirely self-obsessed or self-centric won't help a relationship. Be considerate and caring of the other person's needs, and respond accordingly without feeling liable or obligated to do so.
14. Not all friendships are forever
Image source: Pixabay, under Creative Commons License
I was best friends with this girl all my school life and I realized how much I meant to her when she invited me to her wedding through a Facebook invite. Ouch! That hurt real bad, but the truth lay bare. Not all friendships are meant to last forever, and the sooner we realize it, the better it is.
15. Be independent
Your partner might be a very caring and sensitive person, but please do not let them do things that you can very well manage to do yourself. That way, in their absence, you will never feel like you can't do a thing in the world. Being self-sufficient goes into making you an empowered person. You can pass along this virtue to your children too!
16. Your family's got your back
No matter what happens, even if the heavens thunder or the earth falls apart, always remember that you have your family to fall back upon. They will always be there to help you financially and psychologically. Don't you ever hesitate to tell them the relationship problems that you face. They are just a call away, trust me!
17. Don't try too hard, just let it be
Image source: Pixabay, under Creative Commons License
I believe when it comes to love and relationships, the best ones turn out to be the ones that are effortless. You have known each other long enough to love each other, so stop trying so hard and let things just take their own shape.
18. Help each other whenever you can
Help each other, whether it is in household chores or in giving a pep talk to lift each other's moods. Try and understand when your partner wants your tender loving care and help them in any way you can.
19. Listen
I believe at least half of the world's problems would come to an end if we just listened to each other. A number of misunderstandings and insecurities arise due to miscommunication. Communication is the very essence of a relationship, and as much as it is important to talk, it is equally important to listen. This is the best love advice I can ever give!
20. Value your time together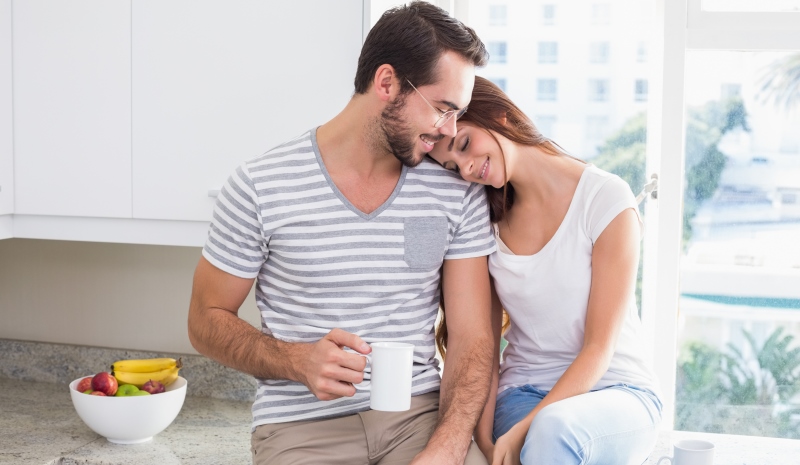 Image source: Shutterstock
Whether you stay together or meet once a week or simply Skype over the Internet, value your togetherness. Make the most of your time together and revel in each other's company. Make things you do together meaningful and memorable.
21. Make decisions together
From the smallest decisions to the ones that are most significant in your lives, make them together. This will make your partner feel their importance in your life and help you both to build a wonderful future together.
22. Your partner is special; show it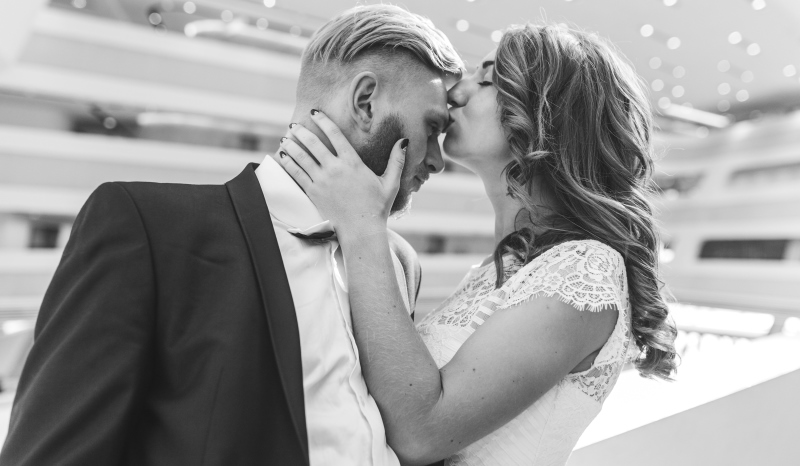 Image source: Shutterstock
They are one in a million who had the 'bravest' heart to be with you! So make them feel special sometimes, with a little present or just a compliment. Show them how much they mean to you and tell them they have a special place in your heart!
23. It's never too late to break it off
Just because you have been together for seven years now, does that mean that you cannot end it. Accept it when you are not happy in the relationship and when you see no future in it.  If the relationship is mentally and physically draining you or you are trying so hard that it feels like there is nothing left, then it's time to say goodbye. Just break it off. Period.
24. Believe in Karma
I am a true believer in Karma and you don't have to be spiritually awakened to understand this. It's just a simple law of the universe. So be good and kind and nice to people as much as you can, and life will be so much happier.
---
Suggested read: 15 definite signs you're not ready for a relationship
---
25. True love exists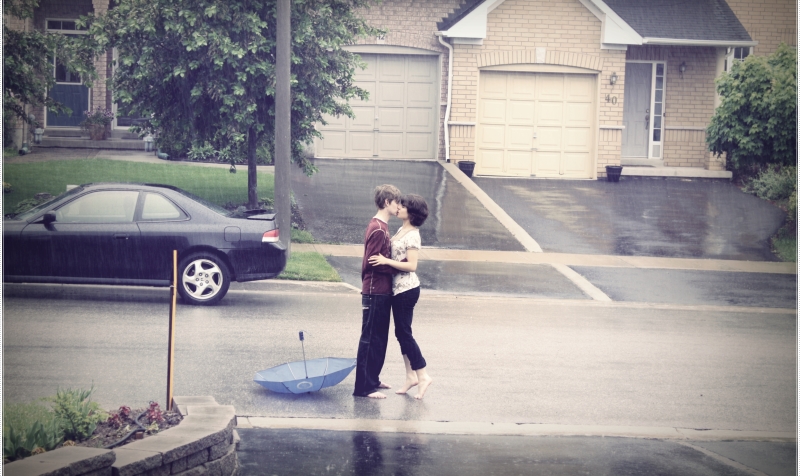 Image source: Google, copyright-free image under Creative Commons License
Yes, it does, and I will find it one day. So what if you had 5 partners in the last 5 years? I am pretty sure that the love of your life is waiting for you in some corner of this very universe. And if you believe in it and truly want it, the universe itself shall make it possible!
Loving and being loved, learning and living life the right way, is a never-ending process. We take a wrong decision, make a mistake, trust the wrong person, and then learn all over again. True knowledge and wisdom stems from our past experiences of love and relationships. If not always, most of the time these are going to make us stronger and better people. Love and relationships are only a part of the entire picture, but as long as we know how to handle things and keep each other happy, other things will follow. As the Turkish proverb goes, 'No road is long with good company.' Remember, perfection is a not a place we are going, but a thing we are making while we are on our way!
Featured image source: Pixabay, under Creative Commons License
Summary
Article Name
25 Things I've Learnt About Love And Relationships In 25 Years
Author
Description
Love and relationships form a big chunk of anyone's life. Without them, life seems dull and drab. And life has a way of teaching you unexpected lessons.