Since the dawn of Pinterest, engaged, non-engaged, and even single ladies, have been inundated with bridal inspiration. You can pin away and plan your 'dream wedding' in a matter of minutes and a few clicks of the button. When it comes to real life wedding planning, decision making may not prove as easy as your dream wedding Pinterest board. Decisions in real life prove much more difficult once you factor in budget, your fiancé's needs vs. your own, family members, and the list go on and on.
If you find that you are a bride who is an indecisive unsure disaster, here are 5 hacks that you can use to your advantage when making a decision during wedding planning:
---
Suggested read: 15 questions to ask a wedding planner before hiring them
---
1. Your dream wedding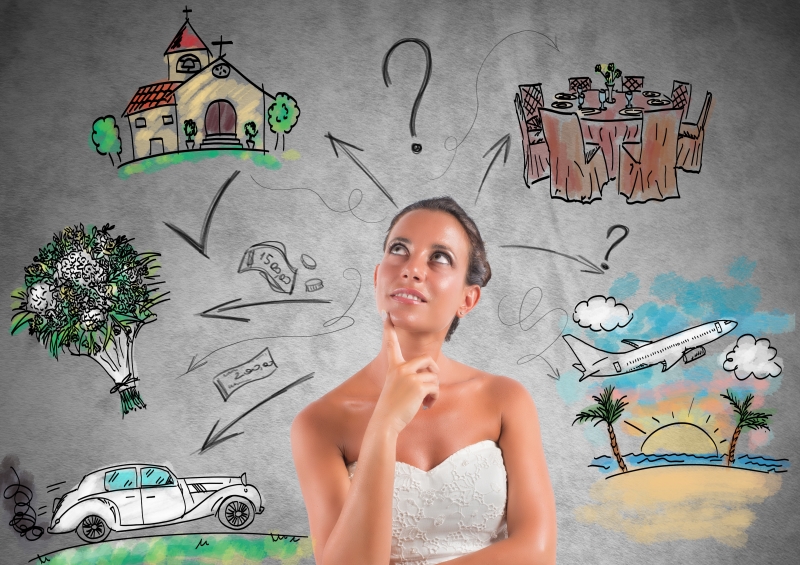 Image source: Shutterstock
Use that carefully crafted 'dream wedding' Pinterest board to your advantage! Comb back through old pins, delete pins that were more of a fantasy than a reality, save pins that continue to draw your attention, and see what you are left with. Is what's left on your board within reach for your wedding day? Can you tweak points of inspiration to make it work for your needs? Once you have a good 'pin flow' going, it will become more evident what it is that your heart truly desires for your wedding day.
2. Ask a stranger
If you find that the source of your indecision stems from personal matters such as who to invite, who not to invite, selecting bridesmaids, and who should be in tow on the day of your bridal salon appointment, you may not want to ask those closest to you to help you out because chances are they are part of the equation. Visit online bridal forums like The Knot, or even local Facebook groups, and ask former brides for their advice and experiences; ask what they did when faced with a similar situation. Sometimes, a non-objective outside opinion can give a fresh perspective to an old problem.
3. Say YES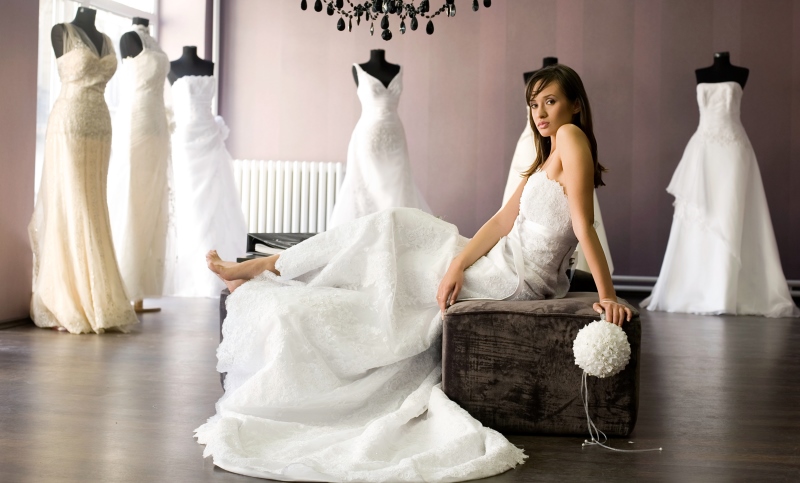 Image source: Shutterstock
Wedding gown shopping is serious business! Gown shopping can be like stepping into a fairytale and being the queen for a day, but don't put your expectation ahead of your experience! If you are indecisive on other points of your wedding, choosing a gown will be beyond overwhelming. Try to keep your party small for bridal salon appointments; too many opinions will overwhelm an already tough decision. Be clear and direct with your bridal stylist, when speaking for the first time. Let your stylist know exactly what you are looking for and that you tend to be an indecisive bride. If you are not 'feeling it' at your first appointment, make no more than two additional appointments. Running around to every bridal salon in town will only make matters worse. When all else fails:  follow your heart! Close your eyes and imagine if this is really the dress you envision yourself walking down the aisle towards your fiancé in.
4. Hire a pro
Many brides opt against hiring a full service wedding planner. Did you know that planners can offer a wide range of services or even custom design a package for your specific needs? Hiring a planner who has extensive knowledge of other vendors can help whittle down your decision making process. A professional wedding planner will present you with a limited (key word) range of options on your wedding day needs and will also best be able to determine what is a great fit and what you should ditch.
5. Getaway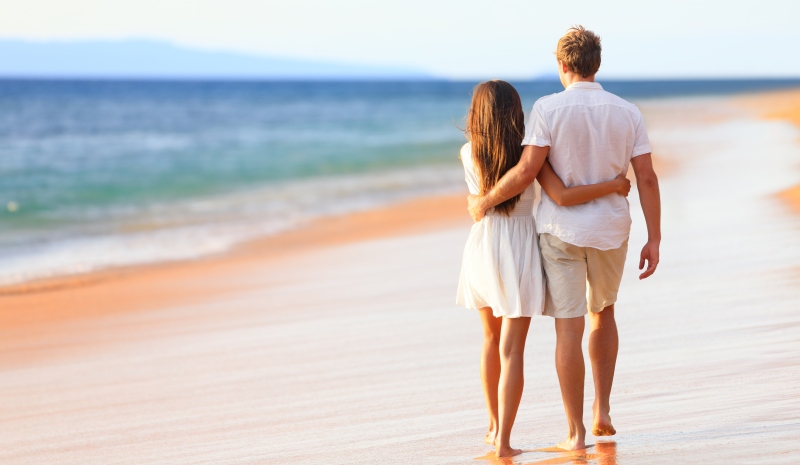 Image source: Shutterstock
You mean you have to plan a wedding and a vacation at the same time?! A honeymoon will be a welcome relaxation with your new spouse once the dust from your wedding settles, but until then, it will also add to the surmounting decisions that are already placed in front of you. Can't decide where to go/what to do? Ask your fiancé! Ask your fiancé where they envision the two of you jetting off too! Not totally crazy about their choice of location? Come up with your own location close to your fiancé's choice and visit both. Two locations not feasible? A modern day coin flip is in order! Post a simple status on your Facebook page: Hawaii or Bora Bora? See what the popular answer is, and run with it!
---
Suggested read: 7 essential things to know before hiring a wedding planner
---
Overall, never forget that your wedding is a joyous occasion in which those around you will come together to celebrate the love that you and your fiancé have for one another. Decisions will seem like a far and distant memory on the day of your wedding. If you are an indecisive bride, try not to get bogged down in the details on your journey to be wed. Focus on the most important thing (your future spouse) and build around that.
xoxo
Nicole
Featured image source: amymclaughlin
---
Guest Author bio: Nicole is the founder and blogger at sothisislove.co. She lives in sunny South Florida with her fiancée and their dynamic daughter, she and her fiancée are currently enjoying an extended engagement. Nicole is a self described coffee addict and lover of love.
Summary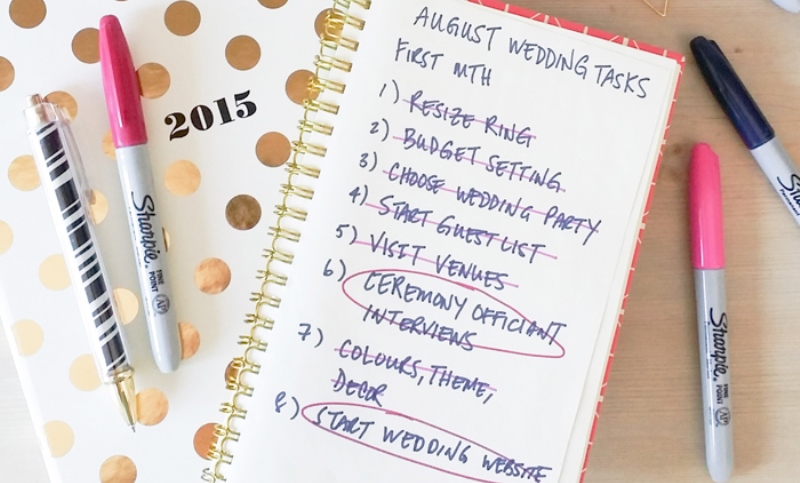 Article Name
5 Decision Making Hacks For The Indecisive Bride
Author
Description
Having trouble making the numerous decisions related to your upcoming wedding? These hacks for an indecisive bride will help in the decision making process.