Planning your wedding is one of the most stressful tasks you will have to deal with, despite the happiness of the occasion. This is because it is not only you who will be planning your wedding, but several other people as well. Now, I am not saying that that is a bad thing, but you have to understand how to filter all the advice that you get from the million different people you have to consult with before finalizing on something. When you manage to figure out which wedding planning tips you will keep and which you can definitely do without, you will be able to plan the ceremony of your dreams.
Here are 9 wedding planning tips that you should avoid at all costs.
---
Suggested read: The ultimate guide to planning a wedding on a budget and save thousands
---
Disclaimer: All these tips have been collected from several exasperated and regretful brides who wish they had not listened to some of the advice they received for a change, while planning their wedding.
1. "A wedding loan is a great idea."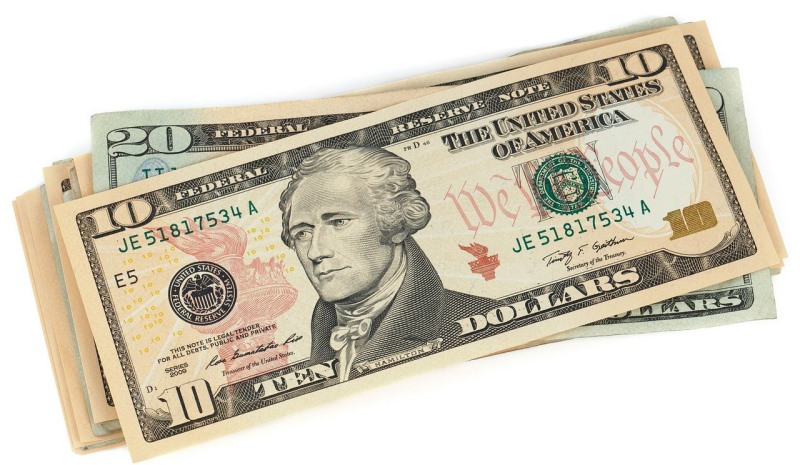 Image source: Pixabay, under Creative Commons License
We all understand that planning a wedding is no cheap deal, and you do have to shell out a large chunk of your careful savings in order to make the day memorable for you and your guests. However, you have to know where to put a stop to the expenditure, and not submit to the temptation of getting a wedding loan. Most brides who decided to go all out with their wedding expenditure, thought a loan was the obvious solution, and even after two or three years after the ceremony has gotten over, they haven't been able to pay it back.
The solution is to ensure that you keep your planning and arrangements in check, which is why the first thing you need to do before you start your wedding planning is make a realistic estimate of your budget. Borrowing or even loaning money is a headache and burden you don't want to be carrying even years after you have gotten married.
2. "Don't go overboard with your food options."
A lot of people will tell you that no one concentrates on the food at your wedding, and a lot of it remains uneaten, which is why the bare minimum, meaning enough food for everyone should do. However, this is a myth that needs to be busted, because one of the things that people remember about weddings is how good or bad the food was, and you certainly don't want to be remembered for the latter.
You have to keep a lot of food options at your wedding, and be anything but skimpy when you spend on the caterer because most people are picky eaters, and if they don't get good food at your wedding, you will have to hear about it for the rest of your life.
3. "Wear white otherwise people will assume you are not a virgin."
Image source: Pinterest
This is the kind of advice that is likely to come from the uncool 60+ club. White wedding dresses are considered symbolic of the purity and virginity of the bride, and some people might try to convince you that wearing white is mandatory because otherwise people will think you are not "pure" enough, even if you have been living in with your fiancé forever.
Even if you do decide to wear white, it should purely be because you love the color and the design of your dress, and it suits your skin tone and complexion. What you definitely should not be doing is wear white because you are afraid of your old and judgmental relatives who will know you have had sex before if they see a splash of color on your wedding dress.
---
Suggested read: 7 essential things to know before hiring a wedding planner
---
4. "You don't need a professional photographer."
Image source: Shutterstock
This is possibly one of the most popular and most ill-advised wedding planning tips. Hiring a professional photographer is considered a gross waste of money, especially when you have so many other things to spend on. I mean, why hire a professional wedding photographer when you can have Joe with the good camera taking all the pictures of one of the most important days of your life? However, what you will feel on seeing the pictures after your ceremony is absolute despair because it looks nothing like the Pinterest kind that you had imagined you would frame on your wall.
If you want pictures that look fancy and professional, you have to splurge a little on a professional wedding photographer, who will be able to take pictures objectively and not get a little too drunk and miss half the important moments or take hazy, unprofessional pictures.
5. "You are the most important person, and only your decisions matter."
Okay, this is really terrible wedding planning advice. You might be the bride and everything, but you are not the only person involved in your wedding. Even though you get to plan most of it, you have to ensure that everyone else is content as well. The last thing you should do is anger your family or your bridesmaids by being miserly with their expenditure and not taking their opinion into account.
What you should be doing is taking all your decisions in consultation with the groom, making sure that your bridesmaids get to choose their own dresses (without a cash bar) and ask your family to get involved, whether or not you decide to take their advice. Remember, this day is not merely special for you, but for a lot of other people as well.
6. "You can ditch making seating charts."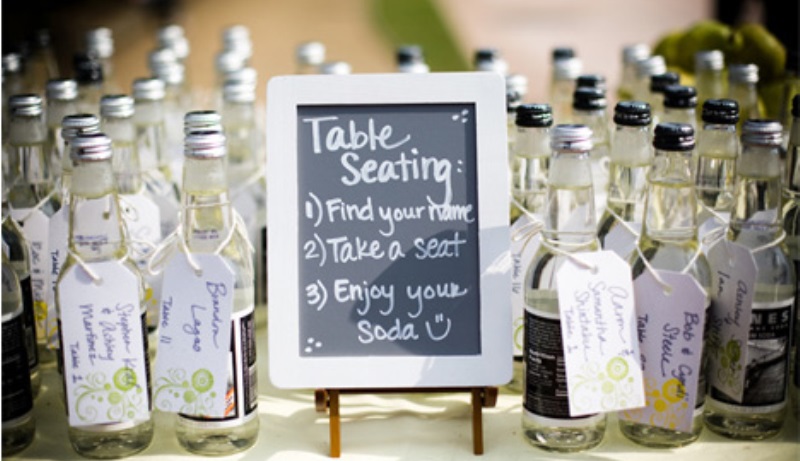 Image source: Google, copyright-free image under Creative Commons License
Advice like this makes you want to sing because it means less work for you. However, there is a reason seating arrangements were created – not to create divide amongst people who are going to become family, but to ensure that the people seated at a table are compatible with each other and that there are no ill-feelings or grumpy faces when you are getting married.
Take time out to ensure that all the guests at your wedding are seated at the right places, so that your old grandma does not have to be stuck with a group of your groom's drunk friends, who will be howling through most part of the night.
7. "You don't need a wedding planner."
This is again a fund-saving tip that you are likely to get from a lot of people, but you have to resist taking this advice seriously, no matter how tempting it might sound. Not going without a wedding planner has very few perks and a lot of cons. You might be able to do whatever you want without someone else taking control of your wedding, but a wedding planner is essential to plan to a proper wedding ceremony, and also to keep your sanity intact by the end of it.
When you don't hire a wedding planner, you end up spending a lot more, shuttling between places, looking for cheaper alternatives for all your plans, and basically making a mess of everything, all of which can be avoided if you hire a professional with resources, contacts, and manpower. Also, they can execute whatever you want for your wedding, saving you time as well as money in the process.
8. "Invite everyone you know."
You might be tempted to invite every single person you have had the pleasure of meeting in your life to your wedding for fear of offending someone or the other, but trust me, that one awkward conversation is not worth inviting every Tom, Dick, and Harry that you have met throughout your life. Not only will this increase the expenditure of your wedding unnecessarily, but you will find yourself trying to entertain guests and people you had forgotten about, and people you don't even care about. Honestly, if you don't feel like inviting that one irritating colleague from work, you don't have to deal with them on your wedding day.
---
Suggested read: 15 questions to ask a wedding planner before hiring them
---
9. "An open bar is a bad idea."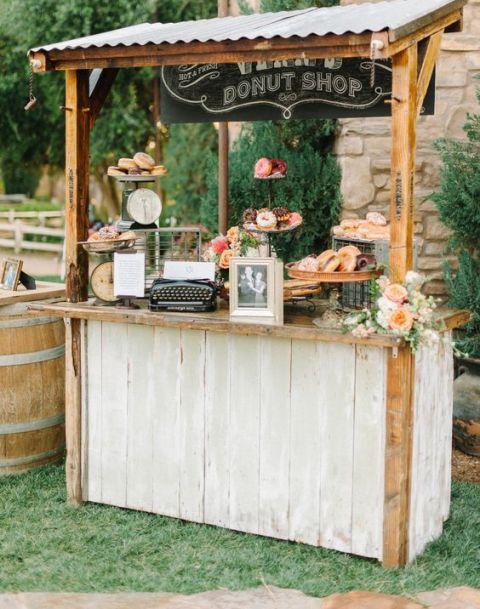 Image source: Pinterest
In an attempt to save money, some people feel like it is better to not have an open bar and have guests buy their own drinks. Frankly speaking, there are going to be a lot of people at your wedding who don't know each other, and unless there is something to keep everyone happy, aka, a free flow of alcohol, it is not likely that you will have a very happy wedding party. In fact, absence of an open bar is considered to be worse than being skimpy with food.
What you can do is make sure that no alcoholic drinks are served before the ceremony, so you don't have sloshed wedding guests. Open your bar to your guests after the ceremony is completed, so that everyone gets a chance to interact with each other (with a little help).
Despite the fact that it is important to take everyone's advice and tips when you are planning a wedding, you should know which ones are actually useful and which ones are in fact, counter-productive, to make your wedding ceremony, a memorable, problem-free one.
Featured image source: Shutterstock
Summary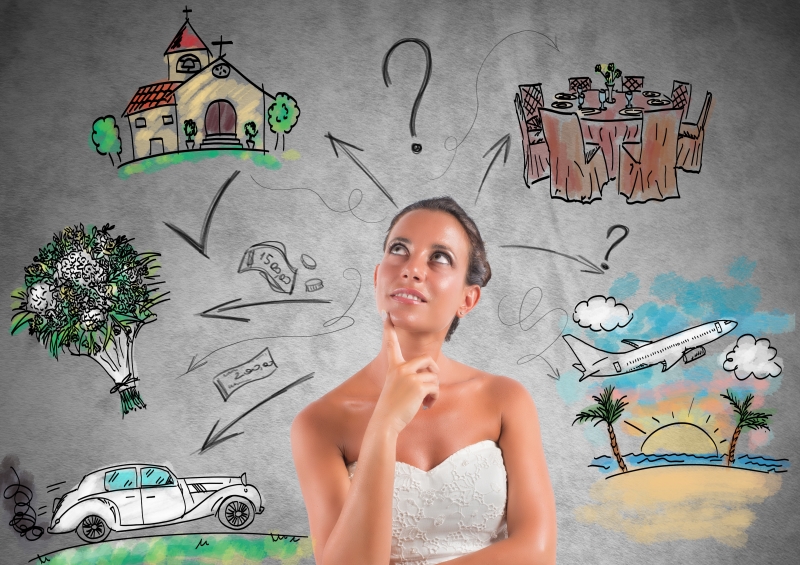 Article Name
9 Worst Wedding Planning Tips You MUST Avoid
Author
Description
When you manage to figure out which wedding planning tips to keep and which you can definitely ditch, you will be able to plan the ceremony of your dreams.