It's important to take good care of your hair. Daily stress, pollution, and faster lifestyles have left us with little time to take care of our hair. Before you go for any quick therapies, you should consider prevention rather than a cure. There are many things you can do to ensure that your hair is looking its best. You can treat your strands in many natural ways in order to achieve healthy hair, read on below to find out how!  
---
Suggested read: What are the benefits of oranges for your skin and hair?
---
1. Be careful with your brush
Image source: Shutterstock
Every single time you before you shampoo, make sure you comb or brush your hair to loosen the dirt from your scalp. Do not start shampooing messy hair as you'll end up breaking a lot of strands in the process. This is why it's important to ensure that you have a hydrating shampoo for coarse hair. These shampoos leave your hair with long-lasting moisture. At the same time, even if you have had a bad hair day and decide to shampoo your hair and do not comb before doing it, make sure you do not comb or brush your hair while it is still wet. As for fine and oily hair, use shampoos that are not so moisture laden.
2. One heat styling per wash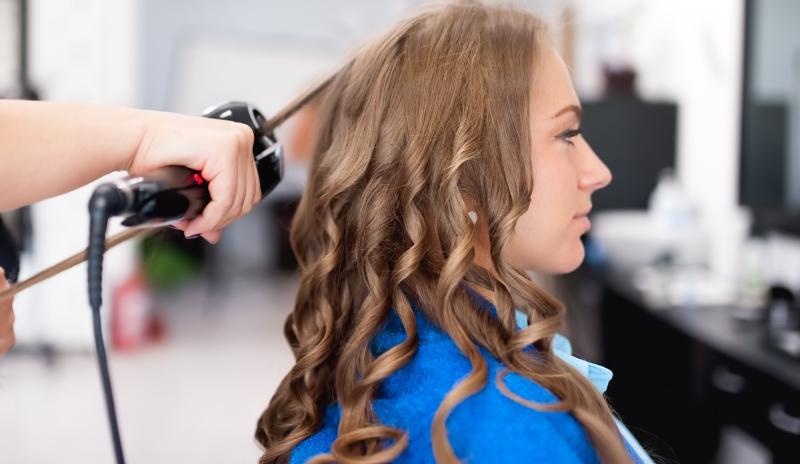 Image source: Shutterstock
This is the first rule everyone should remember if they want healthy hair, as it is the most important rule for heat styling. So if you are blow-drying your hair, do not do too much heat styling after that. But if you air-dry your hair, you can use the curling iron for soft pretty waves. When the idea is to make your hair look thicker and fuller, you should use a ceramic curling iron and avoid overusing it. When you overuse the iron on your hair, it makes your hair look oilier.
3. Wash your hair only when necessary
Image source: Shutterstock
Contrary to popular belief, it is actually not necessary to wash your hair every day. You are the best judge of how often your hair actually needs a wash. Also, it depends on how oily or dry your hair is, so if your hair doesn't get very oily then you don't need to wash it as often.
But if you have oily hair, just monitor how and when you want to wash your hair. The best time is usually at least after 2 days.
4. Trim your hair regularly
Image source: Shutterstock
This is one piece of advice every hairdresser will give you. You should trim your hair to get rid of split ends every few months. The best idea is to give it a gap of three months, and not much longer than that If your hair is more prone to split ends, then try to trim your hair every six weeks or two months. Split ends don't let your hair grow, which is why it is so important to get them trimmed off at regular intervals.
5. Avocado is magic for your hair
Image source: Pixabay, under Creative Commons License
You can make a perfect home remedy for your hair with avocado. Make a mixture with one mashed avocado, one banana, and some olive oil. Massage this paste on your scalp. Leave the mixture on your hair for about 30 minutes. Let your scalp absorb all the nutrients. Use a shampoo to rinse this. Avocado will leave your hair stronger, shinier, and definitely healthier. This is a perfect tip for shiny hair. Two tablespoons of wheat germ oil with mashed avocado will also give you a hydrating mask for your hair. Leave this on for 20 minutes for lovely hair.
6. Ever heard of Indian gooseberry?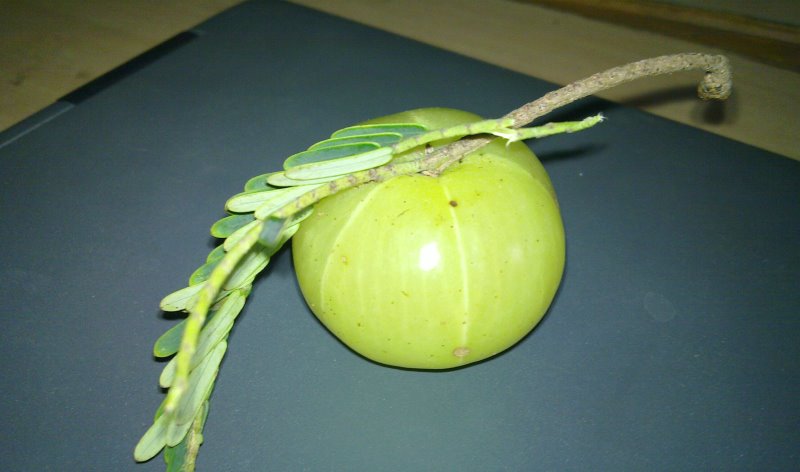 Image source: Google, copyright-free image under Creative Commons License
This is the ultimate solution to healthy hair, and not many people know about it. This is your anti-inflammatory, antibacterial product that will help improve your scalp health. Make a past using one tablespoon of Indian gooseberry or amla powder with 2 parts coconut oil. Heat these ingredients until they boil. Use a draining net to seep the oil separately and use it on your scalp overnight for beautiful hair.
---
Suggested read: Onion juice, the miracle you never knew you needed for your hair!
---
7. Use SPF for hair too
Image source: Google, copyright-free image under Creative Commons License
Most of us don't take this business seriously. But the fact is, the sun can seriously damage your hair, so it's important to have the right protection. Too much sun can cause dryness in your hair, and if you color your hair, you have to be even more careful. This is why you should use SFP sprays or products to protect your hair when you go outside. Or, you can also cover your head every time you head out in the sun.
Use these simple hacks for healthier hair. These are some easy guidelines to follow for beautiful hair.
Featured image source: Google, copyright-free image under Creative Commons License
Summary
Article Name
7 Routines To Follow To Get Beautiful Hair
Author
Description
Do you covet your best friend's beautiful hair? Here's what you need to do get lush, shiny hair, in 7 easy steps!