Don't let that temper flare any higher, girl.
We know you fought with him…err..sorry..he fought with you..and we know you are mad. But even so, don't rule out a few rules lest there remain no relationship to create all the fuss about.
---
Suggested read: 12 types of annoying couples you meet
---
So, listen to that teeny, tiny sane voice in you..coz she's saying this:
1. Don't say 'It's over'
Image source: Tumblr
Now, now, you both know that you don't mean it- then, why chip in such a stinging statement in the middle of a petty (..ok..ok..grave) fight! Your love isn't that weak and you know that!
2. Don't say 'You always…'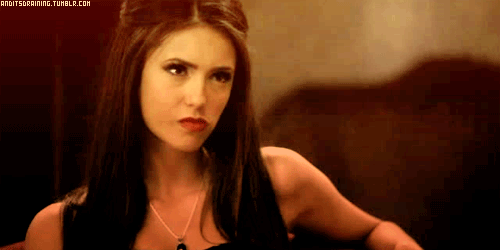 Image source: Tumblr
I love the word 'always' when it is preceded by 'I love you.' But God, do I hate it in fights. You know that an always-allegation hurts as much as those never-allegations. So, why not quit these toxic words, huh!
3. Don't say 'Uh, that's your mom talking'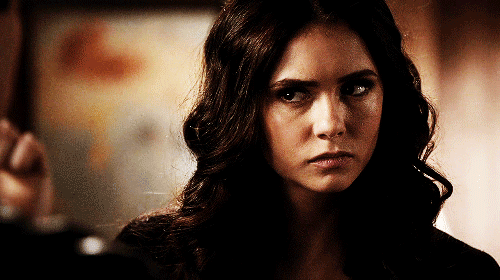 Image source: Tumblr
OOH..this one is a BIG one! You are yelling. Ouch. You blame him. Double ouch. And you bring in his mom and blame her too. Triple ouch. And God forbid, you raised a finger and continued yapping for about five minutes more- and bam, you are single, girl! Don't say I didn't warn you! 😛
4. Don't say 'I'm sick of this and that and that and yeah, this'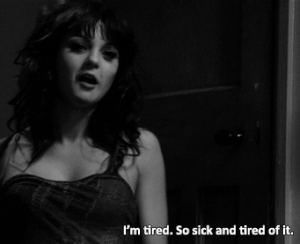 Image source: Tumblr
When you say this, you might actually be sick of some of his annoying habits but what he hears is that you aren't happy about any darned thing in the relationship and don't want to hold on any longer. What- no fair, you say? Well, you set up the whole 'what-we-say-vs-what-we-mean' contraption ladies. .plus there's a Mars-Venus difference anyway! Who promised fair?
5. Don't say 'It's your fault'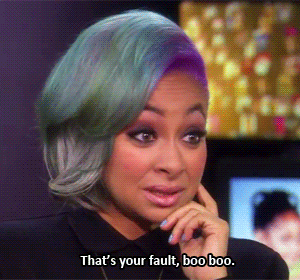 Image source: Tumblr
Ahh, the blame game- trust me ladies, this one is going to come back and bite you in the a*s later! Coz the tables keep turning..in love! Yeah, they do!
6. Don't say 'you aren't the same anymore'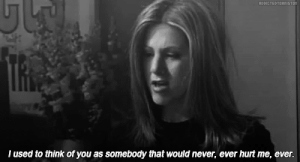 Image source: Tumblr
Well, yeah he may have changed (change is inevitable, you see) or it might just be the circumstances that have changed. OR….OR…and I know, you'd kill me for this..you might be PMS-ing! Okay, sorry- but either way hon, a pair of swollen, puffy eyes from crying all day, all night, isn't undoing any 'change' that you think has come in uninvited. So change or no change-  you'll change this habit, okay?
---
Suggested read: 12 incredibly weird things couples do when they've been together for a long time
---
7. Don't say '… because you'd … <insert some mistake from months ago>'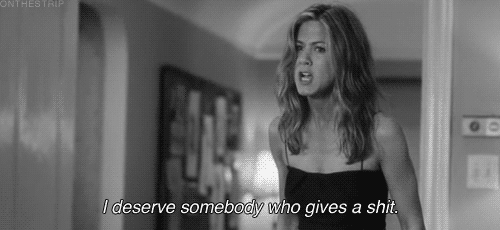 Image source: Tumblr
This is perhaps the worst of'em all. Men's brains follow the eat-sleep-play-work-sex fashion and do not have the TB storage we do..don't exercise it unfairly. They HATE it, they really really do! Why else do you think Pyaar Ka Punchnama has come out with a sequel?  😉
Unless you want to dump the dolt…
Featured image source: Google, copyright-free image under Creative Commons License
Summary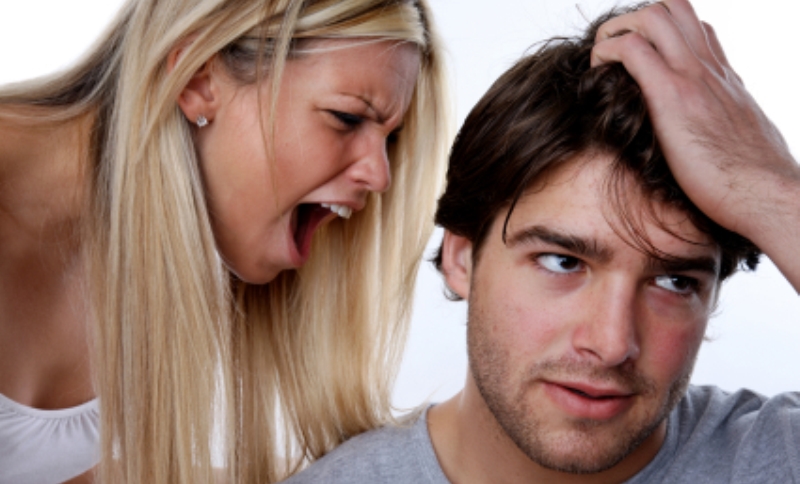 Article Name
7 Things You Should Never Say In A Fight
Author
Description
Ladies, NEVER EVER say these in a fight...