Every year a bunch of people wear red and exchange perishable flowers and expensive gifts and call it Valentine's Day. This apparently made up holiday, while super special for some, is an absolute nightmare for those who don't have someone to call their own. This is not because they are desperately in need of love (which might or might not be true), but because the pressures of doing something on this self-appointed day of love is truly crippling.
---
Suggested read: 11 Super Expensive Celebrity Valentine's Day Gifts You Could Never Afford
---
While there are a number of Valentine's Day stories about couples consummating their love, meeting the love of their lives, marrying their best friends and having just a baller of a time on this day, there are also a number of people who have told us about the worst possible thing that happened to them on Valentine's Day. I have taken it upon myself to collate all these awful experiences to justify why hating Valentine's Day is totally worth it. Here are a few horrific and therefore funny Valentine's Day stories from real people that will make you glad that you are single.
Funny Valentine's Day stories
1. The lonely and broke Valentine's Day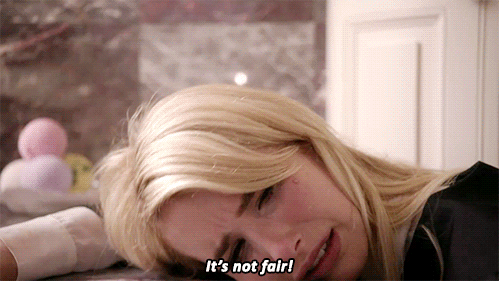 Image source: Giphy
My boyfriend and I had been dating for a couple of years, but after the first few months, he had to move cross-country because of his job. We were dealing with the whole long-distance thing pretty well, or so I thought. Last Valentine's Day, I decided to surprise him by flying down to his city to surprise him, and I bought tickets and everything. Just a couple of hours before I set out, he sent me a text saying that the relationship wasn't working out, and that he had found someone else there and he wanted to call it quits. Not only was it the worst possible way to break up, but I had spent a bunch of money on tickets I couldn't use.
-Chelsea, 26
2. The most horrific Valentine's date ever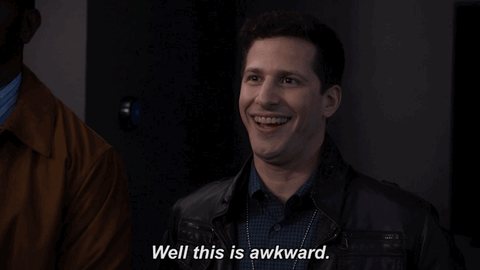 Image source: Giphy
I have been single since breaking up with my girlfriend of several years, and my friends kept asking me to go out and try dating again, so I decided to give it a shot on Valentine's Day and set up a date with a girl I had spoken to online. We met at a fancy restaurant, where she turned up in jeans and a jersey, which should have been enough of sign of how things were going to go down during the rest of the evening. She ordered two entrees, a lot of mains and so much dessert, which naturally she couldn't finish. Throughout dinner, she kept texting someone, and when it was time to pay the bills, she said she had forgotten her wallet. Oh, and she took all the extra food home with her. What a ridiculous waste of time and money on a day that is stupid as it is.
-Sean, 32
3. The Valentine's that wasn't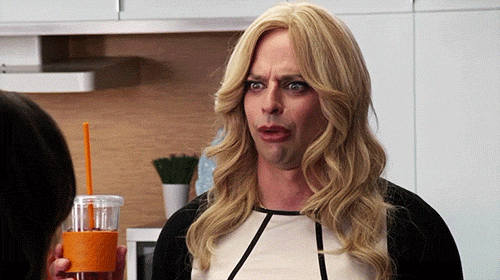 Image source: Giphy
My ex wasn't very keen on holidays or special days or even birthdays and I was super excited by all this, so I asked him to spend Valentine's Day with me (I mean, we were dating, it was the least he could do). However, he conveniently forgot that it was Valentine's Day, and I later found out that he had spent the day at a strip club. He came back home drunk out of his mind, and when I asked him what we were going to do for Valentine's Day, he gave me a bunch of free lotions and creams that his mom had gotten, and proceeded to throw up in front of me. Still wonder why I dated him, but I know for sure that Valentine's Day is ruined forever.
-Tam, 20
---
Suggested read: 12 Anti-Valentine's Day Gifts For Those Who Hate V-Day's Gut!
---
4. An unconsummated Valentine's date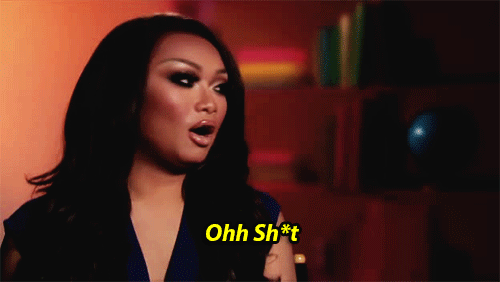 Image source: Giphy
I had been seeing this guy for a while now, and we had gone on a couple of dates. Conversation was great, he was funny, he seemed interested in me and everything was too good to be true. We went out on Valentine's Day, which to me felt like things were about to get pretty serious, because you don't dress up and spend a bunch of money on Valentine's Day if you don't like a person like that amiright? We went back to his apartment and proceeded to get hot and heavy, except, just as things were getting good he decides to tell me, "Would you mind if I sent my wife a text before we really get down to it?" I bolted as fast as I could, and I am going to stay as far away from this god-awful day as possible.
-Abby, 35
5. The Valentine's date who didn't know it was Valentine's Day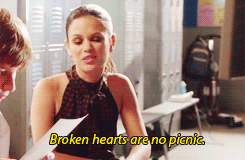 Image source: Giphy
I was going out with this boy, and we were flirting heavily on a daily basis, but it was the kind of relationship where no one knew whether we were officially together or not. He asked me to go out with him on Friday, Friday also coincidentally being Valentine's Day, so I thought it was a cute gesture. I went all out with my look, bought a new dress, new shoes, and went to the restaurant 15 minutes early. I waited for over an hour for him, during which I could feel the pitying glances from other couples at the restaurant. He turned up in a sweatshirt and jeans, without flowers or anything, and I confronted him about standing me up on Valentine's Day. Turns out, he didn't know it was Valentine's Day, and after bumbling out a few things about how he wasn't ready to commit and didn't "like me like that" he rushed out of the restaurant.
-Jessica, 25
6. The childhood trauma of Valentine's Day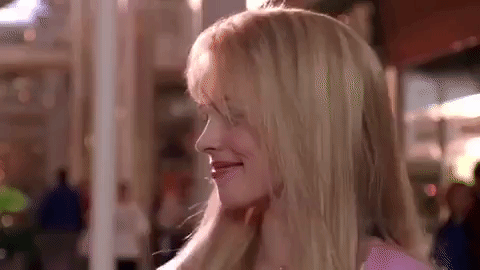 Image source: Giphy
So I know most Valentine's Day horror stories are about being stood up and what not, but what happened to me in middle school scarred me for life. I had a huge crush on this girl, who also happened to be super popular, and had the whole mean girls thing going on for her. I didn't think she even knew I existed so I wasn't subtle about my obsession with her. Right before Valentine's Day, she asked me to be her boyfriend, and I was so overwhelmed that I said okay without even thinking it through. For the next week, I proceeded to send her cute messages and making her cards. On Valentine's Day, I went to class and saw her reading out all the messages I had sent and passing around the notes and cards and I realized it was one giant prank. I've grown up now, but I still have trouble trusting women. Screw Valentine's Day.
-Jared, 28
7. The strangest Valentine's Day gifts ever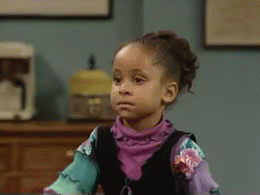 Image source: Giphy
I was living in the dorm of my college and my boyfriend was in the city. He wouldn't come out to meet me too often and I used to get lonely, so I asked him to come down on Valentine's Day and literally begged him to make it a little special for me. He turned up at 8p.m. with a stuffed bear, a bunch of candles to make things "romantic" and cheesecake. Sounds super sweet right? The teddy bear looked so expressionless that it scared the daylights out of my roommate and me, candles weren't allowed in my dorm and I was lactose intolerant. Needless to say, I ended things with him soon after.
-Lily, 21
---
Suggested read: 15 Anti-Valentine's Day Movies You Can Watch To Get Over The Never-ending Love Fest
---
8. The loneliest Valentine's Day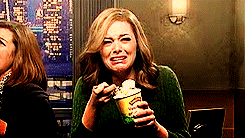 Image source: Giphy
Last year Valentine's Day was one of the worst days of my life. I had a huge crush on this girl, and she was giving off all the signs that she was into me too, and my gay-dar is never usually wrong. I asked her what plans she had on Valentine's Day and she coyly said she was free, which I took as an invitation to ask her out. However, on the big day, she didn't pick up my calls, didn't reply to any of the voicemails or reply to the emails I sent. I decided to drive over to her place, and found the lights on in her apartment, and rang the bell. A hot hunk of a guy opened and I found a half-naked Cindy behind him looking like she had seen a ghost. I spent V-day crying in my bed eating ice-cream out of a tub. Getting your heart-broken on Valentine's Day is legit the worst.
-Adelaide, 29
These were some of the worst horror stories that we found from real people. Valentine's Day is approaching, and if you are feeling bad about staying in, or not having a date. You can go back to these awful anecdotes and these funny Valentine's Day stories which left people sad and horrified, and you can be thankful that you will be spending the day on your own, not subjecting yourself to any of these scenarios.
Featured image source: Google, copyright-free image, under Creative Commons License 
Summary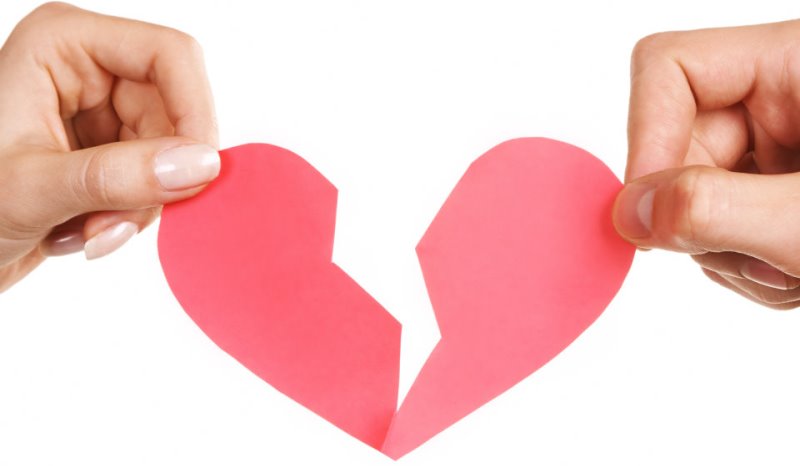 Article Name
8 Awful Valentine's Day Stories That Will Make You Cringe
Author
Description
Is Valentine's Day really the day of love? Not for these people, who've shared funny Valentine's Day stories, making us all glad that we're single.