Valentine's Day is all about giving your better half a token of appreciation, to show them how much you love them and value them. Mere mortals settle with simpler symbols of their love, like flowers and chocolates and the like. However, if you are a celebrity, you do things differently; whether it is getting married or simply buying Valentine's Day gifts. Now we can't ever imagining splurging thousands and sometimes even millions of dollars on your better half on a Hallmark holiday, but they don't seem to have a problem doing so, and we are here to watch.
---
Suggested read: 12 Anti-Valentine's Day Gifts For Those Who Hate V-Day's Gut!
---
Even though we love to emulate everything that celebs do, it is pretty much impossible to live that lavish and exuberant a lifestyle. But we can always admire and drool over the things that they do for love, so here is a bunch of awesome, expensive Valentine's Day gifts from celebrities to the people they loved.
1. Beyoncé and Jay-Z: $25,000
Beyoncé and Jay Z are the king and queen of the music world, and even though a lot of drama has gone down between the two of them, they don't hold back when showing the other how much they love them. In 2009, Jay-Z did just that when he bought his literal Bey a phone which had a platinum casing, which reportedly cost around $25,000.
This isn't the only time that he has splurged on Beyoncé for Valentine's Day, though. In 2014, Jay-Z bought her a "Promise Bracelet" made of white gold, gold and silver, intertwining to form a symbol of their interconnectedness, which reportedly cost $2,000. That was probably spare change for Queen Bey and Jay-Z though.
2. Brad Pitt and Angeline Jolie – $18,500
Even though Hollywood power couple Brand Pitt and Angeline Jolie broke up a couple of years ago and cancelled the meaning of true love forever, they showed us how to do Valentine's Day like no other, before their tragic separation. Everyone wants to do something super special for their loved ones when they are choosing gifts for Valentine's Day, but it's a whole new level dedication when you are a celeb.
In 2010, Angeline Jolie gave Brad Pitt a 100-year old olive tree for their French chateau, which reportedly cost $18,500. If you don't know, then olive trees are supposed to be the ultimate symbol of love because they are practically indestructible.
3. John Mayer and Katy Perry – $5,000
John Mayer and Katy Perry had been an exciting couple when they together, and even though they  dated on and off for a couple of years, it didn't stop them from spending lavishly on each other.
The highlight of their relationship was when John Mayer dished out $5,000 for Katy on Valentine's Day and got her a Daniel Gibbings ring, which was heart-shaped, set with a large ruby encased in a 20-karat gold cabochon ring.
4. Justin Bieber and Selena Gomez – $2,200
Justin Bieber and Selena Gomez have been relationship goals for legit millions of people, and even though they broke up a while back, rumor has it that they are back together, after being spotted cycling together through the streets of L.A. They were together when both were teenagers, and when Bieber was only 17 years old, he bought Selena all the flowers from a florists shop, and had them sent to her house on Valentine's Day. The stint apparently cost him over $2,200, but hopefully the gesture was romantic enough for Selena.
5. Kylie Jenner and Tyga – $50,000
The Kardashian clan and their baes are known to have a no-holds-bar policy when it comes to spending money on gifts and presents, which is why Tyga didn't hold back when celebrating Valentine's Day with Kylie last year. He reportedly dropped a cool $50,000 on a luxury brand watch, a picture of which Kylie shared on her Instagram. However, that wasn't the end of the celebrations.
The couple also spent the day flying around New York City in a helicopter and taking lovey-dovey pics on top of the Empire State Building. Too bad their relationship didn't last, otherwise we would have seen more examples of exuberant expenditure, all in the name of love!
6. Courntey Cox and David Arquette – $45,000
Courtney Cox, whom we all know and love as Monica from the sitcom Friends, didn't hold back when it came to showing her then-husband David Arquette how much she loved him. She reportedly spent over $45,000 on an antique carousel horse, which she gave to her beau on Valentine's Day.
Now, we're not sure what purpose the carousel horse served, but couple's have their own thing, and this became one of the most expensive Valentine's gifts ever exchanged!
---
Suggested read: [Valentine's Day Special] Beauty Products That Would Make The Best Valentine's Day Gifts
---
7. Kim Kardashian and Kanye West
Like I said, the Kardashians go all out when spending money for the people they love, and Kanye seems to have fit right into that trend. For Valentine's Day, the rapper bought his socialite wife a gorgeous Panther de Cartier cuff, which was set with diamonds and emeralds in a white gold casing. The ornament is said to have cost him a cool $75,000.
Kim and Kanye recently welcomed another baby girl to their clan via surrogate, so we can't wait to see what they do for each other this Valentine's Day, which will undoubtedly be extra special for the both of them.
8. David and Victoria Beckham – $8 million
Yup, you read that right. David Beckham decided to drop $8 million on his wife, Victoria Beckham on Valentine's Day in 2006. It's true that you can't buy happiness, but David Beckham came pretty close to doing just that by spending an insane amount of money for his wife on Valentine's Day.
What did he buy with that much dough, you ask? He bought her a stunning Bvlgari necklace, which set with rubies, diamonds, gold and emeralds. Even though we have never seen her wear the piece in public, we can imagine that it must be breathtaking, and befitting of Posh Spice.
9. Jennifer Aniston and Justin Theroux – $15,000
Jen and Justin have been relationship goals, and unlike most of the couples on this list, they have managed to make their relationship last, and they are still happily married. However, just because they are married, doesn't mean they become miserly when expressing how much they love each other.
For Valentine's Day last year, Theroux flew Jennifer to Paris for a day, and they had a romantic date atop the Eiffel Tower. I mean, if that's not how you are doing love on V-Day, are you really doing love at all?
10. Channing Tatum and Jenna Dewan-Tatum – $11,000
Channing Tatum is God's gift to mankind, that much is understood. Channing and his wife Jenna are also couple goals IRL; that also has been amply established. Therefore, we can expect nothing less than the most romantic gesture from the both of them, on a day that is solely dedicated to love.
While shooting G. I. Joe, actress Sienna Miller insisted that Channing visit the Neil Lane store, one of most well-renowned jewelry brands in the world. Jenna fell in love with the jewelry and he now keeps buying her Neil Lane pieces, which are estimated to be over $3,000 a piece. However, last Valentine's Day, he went all out and bought her several pieces, estimated to be worth $11,000. Now you have all the more reasons to wish you had Channing Tatum for yourself.
11. Katy Perry and Russell Brand- $320,000
Even though we said R.I.P. to this relationship a long while back, we still can't get over their weirdly perfect spectacle that was Katy Perry and Russell Brand. Nothing they ever did was minimalistic or subtle, and in a classic Katy Perry move, she bought her then-husband Brand, a brand new lilac Brooklands, which cost her a whopping $320,000.
Now you might think that buying your better half a car when you are a celeb is no big deal, but considering this was a Valentine's Day gift that she gave to her husband, we can't imagine how they did their birthdays and anniversaries. Katy and Russell have since moved on, but this legendary gift still makes headlines, every time it is time for people to step up their Valentine's game.
---
Suggested read: 15 Beautiful Valentine's Day Cards That Are Sure To Melt Your Heart
---
Valentine's Day is all about showing your partner how much you love them and how much you care for them, and more often than not, you try to do so through material things. Celebs are in a league of their own, and while the extravagant gifts they give might seem enviable, it doesn't belittle your love on Valentine's Day. People express their affection however they want, and opulence is the way to go for most celebs. But if you want to keep your Valentine's Day gifts simple, small and sweet, don't worry, we won't discount your love either!
Featured image source: Instagram
Summary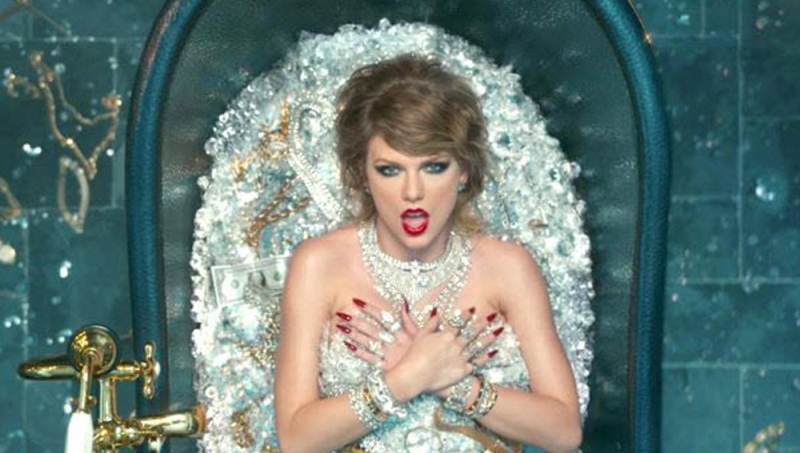 Article Name
11 Most Expensive Celebrity Valentine's Day Gifts Ever
Author
Description
Valentine's Day is all about showing your love and no one does it better than celebs! Here are some of the most expensive Valentine's Day gifts from celebs!