Let's get a very important thing straight from the beginning: An Aquarius man in love is not anyone's water-boy, and you would be highly disappointed if you expect that of him! An open-minded and free individual, this guy wants to make the world a better place, for everyone. This grand approach that he has towards life might seem a little over-the-top when you first meet him, but slowly you are sure to realize that he is a genius with his thoughts and ideas.
Your Aquarius man in love will be inventive and original in all that he does to make you happy. He is an intellectual, with a touch of a quirky scientist in him. When you are loving an Aquarius man, let me caution you against fencing him. It is either freedom or death for your man! He loves traveling. Not the cruise vacations but a trailblazing adventure. Even if he does not travel a lot, you will be surprised to notice that your man is so well-versed with the ways of the world that it appears as if he has trotted the whole globe!
---
Suggested read: 8 things you NEED to know about loving a Capricorn man
---
From his wardrobe to what he chooses as a career, nothing is conventional. Your Aquarius man in love can, at times, be very stubborn and hard to deal with! Play along and also do take his antics with a pinch of salt (a wedge of lime and a shot of tequila!). Bob Marley, John Travolta, and Phil Collins seem to agree with me! 😉
So here are the 8 qualities that you must be well-versed in when loving an Aquarius man!
1. Speak so that I can see your soul
Image source: Google, copyright-free image under Creative Commons License
To an Aquarius man in love, a compelling mental attraction has equal or more importance than physical appeal. Typically unemotional, though not obviously so, your guy thinks that communication is the key when we are speaking of intimacy in a relationship. However, please DO NOT count him out as a demanding and difficult lover. Yes, he is an Aquarius man in love, unpredictable and very innovative, but that doesn't make him tough to love. On the contrary, his bedroom antics are going to be new, exciting, and pleasurable, to say the least!
Taking delight in long talks, moonlit walks by the sea and holding hands; name it and your Aquarius man will do anything in his power to shower unconditional love on you. A hopeless romantic? Yes, you may very well say that.
2. You got a friend in me!
Image source: Google, copyright-free image under Creative Commons License
A sincerely very nice and amiable person, the Aquarius man is likely to have plenty of friends and acquaintances around him. But you will soon find out that his inner circle is actually very small. Though he is an outgoing, self-confident person, he does become emotionally distant at times. You may find this utterly confusing and frustrating in the relationship. In spite of these traits which appear negative, your Aquarius man will always be very loyal to you. Remember, there is nothing that he values more than your love!
It won't be very often that your man will confess his love towards you, at least not in the traditional way. Though he may not do the flowers and the movies routine with you, be sure to be in for a lifetime of fun! Cloud writing in the sky, trips to exotic villages and so on are more of a valuable expression of love for him. Aquarius men in love feel deeply and truly; he would give his life for you!
3. Penny Lane!
Image source: Google, copyright-free image under Creative Commons License
The Aquarius man in love is very careful with his finances. He rules his pocketbook by reason and not emotion! This makes him a very smart investor, which is a good thing for you too. No one should dare to fool him when it comes to money-related matters. Being that creative bloke, he is willing to take planned risks every now and then.
Hand him any piece of paper to sign, and I can bet that he will read it thrice before promising anything. So no tricking there!
4. Clothes maketh a man!
Image source: Google, copyright-free image under Creative Commons License
Always ready to dominate the boardroom; just give him a dark blue suit and see how he puts the room on fire! He may be playfully dressed, depending on his mood, in an electric blue polo tee and a pair of tan khakis whisking you away for a casual lunch or just take a leisurely walk with you along the city's sidewalks. If and when your gentleman wears some jewelry, it will definitely be chic, practical, and very minimal.
Though he may keep himself abreast with what is happening in the world of fashion, he will always slip something on only to impress himself and not those around him. The fact that he doesn't give a damn is what makes him so irresistible. And you of all people are sure to agree with us! 😉
---
Suggested read: How you Zodiac sign defines your style
---
5. Those lil mind games you play!
Image source: Google, copyright-free image under Creative Commons License
Since his sun sign is ruled by air, your cerebral Aquarius man's libido runs through his mind. Excite and enthral him and play those sexy little games of the mind with him. Now just wait for the blaze of passion to erupt between you and him. If he is the experimental and bold type, he will not waste a moment before suggesting that it's time to join the mile high club. But if he is the quieter type, then… he will still surprise you! Once you earn his trust, you will be glad that you are with him and not anywhere else in the world!
When he is focused on a goal or even on some assignment, he tends to become very absorbed by it. He will suddenly seem aloof and far away! He needs a lot of time on his own, which can be really confusing given how friendly he is.
Loving an Aquarius man who is deeply private can be challenging at times. He only reveals his truest feelings after you have been close for a long time. So though he appears the life of the party, he would rather be home, by the fire, watching a good documentary.
6. The gamophobic
Image source: Google, copyright-free image under Creative Commons License
An Aquarius man in love is a will-o-wisp of a lover, who is very difficult to pin down to commitment. However, once he knows you are the right woman, he will be more than happy to give up his singlehood and settle down. Your Aquarius man is attracted to smartness and intelligence. So, to charm him, you must understand the grand designs of life and humanity. You must make him feel that his independence, which he treasures most dearly, isn't under any kind of threat. If in any way he senses that you might start chaining him, he will vanish like a gust of wind. In case he is already committed to you, he will not be the one to initiate the break up but signs of his unhappiness will be everywhere.
7. It's a free country!
Image source: Google, copyright-free image under Creative Commons License
Absolute reciprocal freedom is what will work best for your relationship with an Aquarius man. I am not in any way implying that an Aquarius man in love seeks an open relationship. He only wants his own space and ease of movement. If you are a smart, self-reliant woman, who supports his need for freedom, he has no issues sharing his life with you.
Though the Aquarius man loves sincerely, it is also possible that he will duck commitment and will settle down with different women he met through enchanting love affairs. This is again because of commitment issues springing from his love for freedom. If you have a spirit as free as his, continue being friends with him and soon he will be popping the big question to you. Don't cling on to him if you want your relationship to work.
8."I'll take you to the candy shop!" 😉
Image source: Google, copyright-free image under Creative Commons License
To get your Aquarius man into bed, again use mind games that will easily ignite the passion that you are seeking. He will get charmed and captivated by words. If he is the outgoing kind, then he will be the one to make the first move. Like I told you, an Aquarius man in love seeks social and smart women. Beauty doesn't top the list!
Since he is a very erotic guy who loves foreplay and is deeply intimate in the bedroom, do include a variety of games to keep him interested. When it comes to making love, an Aquarius man needs complete satisfaction from you as much as he will try to give you.
---
Suggested read: Does your Zodiac sign affect the way you love?
---
As he is the man of diversity, it is obvious that you should expect different positions and that too in the strangest of places! Yes, you are dealing with a wild one here!
Emotions and sex are two very different things for the Aquarius man. It is good if you don't mix the two things in the bedroom!
So if you are trying to grab his eyeballs, e-mails and texts are not going to work! Love notes on his office answering machine? Now, that is the kind of thing that entices him! Just call him up on his car phone early while he is on his way to work and get him all engrossed in the conversation. The most important rule when it comes to an Aquarius man in love is that he needs you to be friends with him first. Then good friends and only then will he give you his heart. So no rushing!
Featured image source: Google, copyright-free image under Creative Commons License
Summary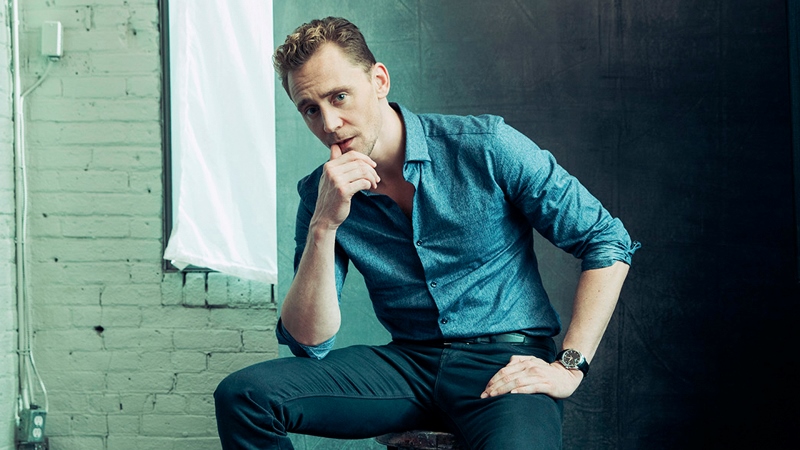 Article Name
8 Things To Know About An Aquarius Man In Love
Author
Description
Want to know how an Aquarius man in love acts? Here's everything you need to about him...