It's a little rough out there for a Capricorn man in love (NOT to be mispronounced as 'Crap'icorn), because though he will laugh with you when you crack this joke for the umpteenth time, he will go home and mull over it, and all of a sudden your relationship with him is under scrutiny! This bunch is plagued with insecurities. Since Capricorn men in love already have it so hard, I would like to focus on the bright side of things! Once you get to know your Capricorn man, he is the guy you'll want to be around all the time – great company and a barrel of laughs!
Your stubborn goat is a through and through skeptic, I tell you, my lady! However, though he may be closed-off, he is not cold. He just has a deep, rich inner life and he can't open the gate to it for everyone to barge in! A Capricorn man in love lives by the rules. He is goal-oriented and knows that only planning well will get him what he wants. He might even lose himself in accomplishing his goal, but he'll always do this with honesty.
---
Suggested read: Does your Zodiac sign affect the way you love?
---
A Capricorn man needs you to understand three very important things about him first before you learn about the 8 qualities that set him apart. These 3 qualities are:
*He has to feel special.
*He is a slow bloomer
*He is stuck in the future
Now that you have been warned 😀 let's move on to the 8 qualities of a Capricorn man in love!
1. "I am a rock, I am an island"
Image source: Google, copyright-free image under Creative Commons License
Your 'goat' is a loner who will allow only some people into his innermost circle. He is shy and suspicious, so people have to prove their honesty before becoming friends with a Capricorn. Once this feat is accomplished (!), the Capricorn man will magically transform into the most dependable and supportive companion. Once the goat moves on, he never looks back! But if the bond is ever broken, he will not even think of giving it a second chance.
Most people think that Capricorn men in love are cold and emotionally very aloof. They are right about that, but it is mainly used as a protective shield. If you are in love with a Capricorn man, you must convince him that you are here to stay, and then he will open up like flower blooms from a bud. The quality of a love affair with a Capricorn man improves with age (wine much!). So you must hang in there and not run away at the drop of a hat!
2. "Ooh, child (things are gonna get easier)"
Image source: Google, copyright-free image under Creative Commons License
Life with your Capricorn man in love will not be an adventure every single minute, because he is more into security and stability for you and his family, which you can become a part of if you understand him. He does not have a bad temper or mood swings. He, however, is pessimistic and only the right partner can help him overcome this to revitalize his attitude. In spite of the fact that a Capricorn man in love is passive, in the bedroom he turns into a wonderland, making you try all the 'rides' he has to offer! 😉
Capricorn men are usually not superficial and are not looking for flashy women. The goat guy favors intellect and character over looks in a potential partner. Do keep this in mind when you are trying to draw his eyeballs! A Capricorn man in love wants someone who will not only share his goal, but will also help him achieve it!
3. "Ice box where my heart used to be"
Image source: Google, copyright-free image under Creative Commons License
Even if your Capricorn is in love, you may have to make the first move. Before he considers a romantic relationship with you, he will probably prefer becoming close friends first. This is his device to know you better before committing to you for life. To keep him interested, we suggest you compliment him more than once but only with sincere praises. He needs to view you as an understanding partner first and then a potential love interest.
There will be many times when you will feel discouraged while loving a Capricorn man. He seems to have an impenetrable exterior, which will take months to crack open. But when the shell finally erodes, a sensitive and warm man emerges! He will be an excellent husband and a doting father.
4. Ride or die
Image source: Google, copyright-free image under Creative Commons License
Like all other things in life, a Capricorn man regards love seriously. He is neither a philanderer nor a player. True love is his poison and he is willing to wait patiently for as long as it may take. But once he finds it, he will work even harder to maintain it. He will either start planning for a happily ever after or move away in search of better pastures. There is no time to waste playing mind (boggling) games. A Capricorn man in love is a closet romantic. He keeps it low and deep.
Capricorn men in love look for stability and want a very steady relationship. They will be devoted partners, but only as long as the work and costs are equally split. Having said that, a Capricorn man in love is more than happy to look after his beloved. He will pay all the bills on time and never miss a deadline. He will be your strength and support and play the role of the protector. He is not fickle or unfaithful, because before making the decision to be with you, he has weighed all pros and cons. But he does expect the same from you. No going astray!
---
Suggested read: 8 things you NEED to know about loving a Sagittarius man
---
5. "Picasso baby"
Image source: Google, copyright-free image under Creative Commons License
A Capricorn is practical and good at managing his finances. He will make sensible and realistic investments for the two of you. He wants both of you to be completely comfortable once retirement comes. He is ready to work hard for that. Future insecurities bug him a lot which makes him a hoarder.
Since he is a pessimist and has a skeptical take on things, he will tend to get discouraged by women who promise him quick riches. Such invitations will be graciously denied. His poker face and the disciplined façade he carries will make it difficult for you to know what's on his mind!
6. "All about that bass!"
Image source: Google, copyright-free image under Creative Commons License
Being an earth sign, a Capricorn's wardrobe is more likely to revolve around hues like dark green and brown. He may be a conservative dresser, but he is never out of style. Shopping is not an enjoyable experience for him though, so don't tag him along when you go popping tags.
Whether he is shopping for home or for you, he will keep it realistic and not squander money unnecessarily. However, if he finds something worth paying for, he won't let the zeroes dissuade him.
You must be very careful about how you dress up. It is important that his first impression of you is positive. This can be easily achieved if you keep 'less is more' in mind! Display humility and class with your attire choices. You have to let him know that you are a woman of substance and not just good looks! A Capricorn man adores a woman who knows what she wants and who she is. Do not reveal too much skin because he likes what's hidden! Dress to impress, but also keep it classy. Middle and long length skirts in dark and neutral colors will make him happy!
7. "I don't like the way he's looking at you"
Image source: Google, copyright-free image under Creative Commons License
Since a Capricorn man in love is so loyal, he is more likely to get jealous. Even innocent conversations will evoke green smoke within the stubbornly jealous goat. You must be careful about this when loving a Capricorn man because he tends to jump to conclusions. If he makes up his mind about something, it will be very hard for you to make him understand otherwise. He will consider you as his prize and will not allow anybody else to have an eye for you!
A Capricorn man in love is not into one night stands. He will be a prince out of a Disney movie, asking your Pa for your hand! If you are a modern lassie, you will have a tough time getting past these social rules that your Capricorn abides by.
---
Suggested read: 8 things you MUST know about loving a Scorpio man
---
8. "Ah, Capricorn! Um um um!"
Image source: Google, copyright-free image under Creative Commons License
A Capricorn man in love surprises his woman in the bedroom, where he transforms from a tame goat into a wild satyr! Just turn the lights down low, and you have a different man in front of you! He will use the same attention he gives to details between the sheets too. Once he lets go of his inhibitions, he will sweep you off your feet. He is not into role playing or whimsical fantasies, he is more into "one thing at a time." If you are expecting candles and ornate costumes or drama, you will be let down. However, he is devoted to pleasing you and you might be able to persuade him to act out a fantasy sometime in the future!
Our Capricorn man in love builds a wall around himself which is higher than the Great Wall of China. He may sometimes be melancholic. He uses his sense of humor to hide his feelings, which at times can be pretty dry. Because of these fences around him, only a few understand him well. You must know that deep inside he is just an ordinary man, standing in front of a girl, asking her to love him! 😉
Featured image source: Google, copyright-free image under Creative Commons License
Summary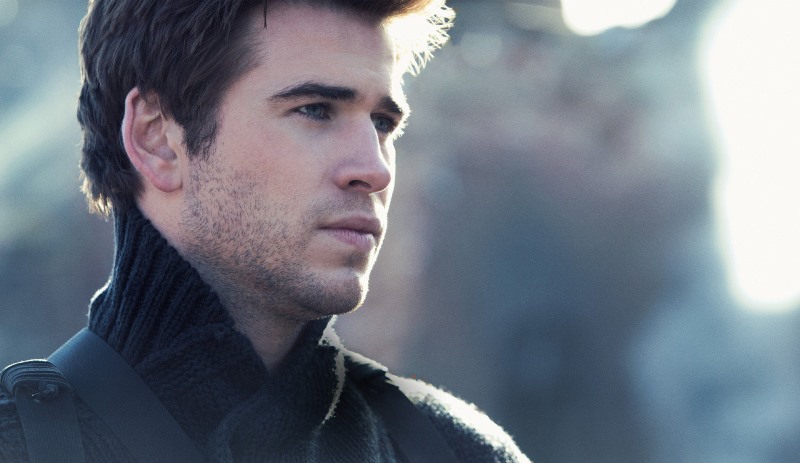 Article Name
8 Things To Know About A Capricorn Man In Love
Author
Description
A Capricorn man in love is cautious, which might make him come across as aloof. What else makes a Capricorn man tick when it comes to love?