"Not all those who wander are lost," said Tolkien about a Sagittarius man! A gypsy and an eternal explorer, he applies these qualities to his love life too; a Sagittarius man in love dreams of a mate who will set him free. An illogical vision of love, you say? Well, the game has just begun!
A Sagittarius man in love will want his partner to be of strong character in her own right because only then can she keep a hold on her archer. Specific desirable qualities in a woman are difficult to pin down because he has a multi-layered personality that he masks well with a happy-go-lucky attitude. In reality, he is what I like to call a 'woman detector': one who can see through a woman's soul! Don't worry! Just amaze him with your deep understanding of life and, more importantly, give him a tough time when debating on issues!
---
Suggested read: 8 things you NEED to know about loving a Scorpio man
---
To help you out in your future escapades, everything that you need to know about loving a Sagittarius man has been short-listed here for you by all of us here at NLT.
1. No strings attached
Image source: Google, copyright-free image under Creative Commons License
Whether your archer is the quiet kind (which is super rare!) or one true to his Sagittarius traits, you should be certain of his fear of commitment. As he lives his life in the most relaxed of ways, he does the same in a relationship by making promises as slowly as possible. A Sagittarius man in love will put his freedom as his top priority. They are the types who make last minute plans, cancelling on something already in the cards because some new plans sound more fun. They can go any distance when it comes to work, but Sagittarius men in love desire a relationship that is casual overall.
2. Catch me if you can!
Image source: Google, copyright-free image under Creative Commons License
A Sagittarius man in love gets bored real fast and hence, your relationship with him can run out of steam quickly! He gets so caught up in the freshness of a new relationship that he delves too deep too quickly into whatever there is to know about his new partner. This has a bad side to it. All his new and fresh relationships reach a plateau where the exploration is over and there is nothing else for him to chase. Generally, this phase is used by couples to build a strong foundation for hitching up! Well, like I already told you, your Sagittarius man is not too thrilled about losing his freedom. So what do I do now? Well, first, stop worrying, because we have a way to keep the zing in your relationship: turn him on by switching on the explorer in you! Simple.
3. The life of the party
Image source: Google, copyright-free image under Creative Commons License
Life with a Sag is sure to be adventurous and exciting, to say the least! He is one guy who is up for anything. Give him a map and he will point on the next five places that you both will be visiting the coming week. And he is not kiddin'! However, there is a dark side to this daredevil personality of his: his need to say the truth about what he is thinking, ALWAYS! Your Sagittarius man in love will tell you in all honesty that "you are looking fat" or "she has a greater sense of humor than you." No, he is not trying to hurt your feelings, though it appears he is. He wants you to know the truth for you to benefit from it. You need to be a real confident woman to be able to handle a blunt man like him. Don't let the 'blunt' knife 'scar' your self-esteem.
4. 'The quiet archer'
Image source: Google, copyright-free image under Creative Commons License
Although it is the outgoing Sagittarius who hogs the limelight, there is something called a 'silent archer' that not many are acquainted with! These kind of men have a 'hawk's eye,' looking at everything that is happening around them and yet don't speak a word about what they think! The minds of these silent lambs are as lively and animated as their noisy twins, and they too love even the idea of an adventure. It is just that they keep their thoughts to themselves. When these type 2 Sagittarius men fall for someone, it is expected that you make them talk. They want you to ask questions so that they are compelled to share their wisdom with you. A partner who is a good listener can transform these (pretending muggles) into wizards!
---
Suggested read: 8 things you MUST know about loving a Virgo man
---
5. Getting physical!
Image source: Google, copyright-free image under Creative Commons License
A Sagittarius man is a player. Hold your horses, lady! He is not a player in love, but in sports. Never expect this man to stay cooped up at home. He has to go and get some air, every now and then! If you are an exercise lover, trying your hand at yoga, aerobics, karate or similar things, a Sag somewhere is definitely falling for you. You have to share his passion for getting into shape. A Sagittarius man in love wants his mate to grow into her best self, physically, emotionally, and intellectually. He is neither possessive nor jealous of you. He wants you to grow for your sake alone. On the playing field, challenge him and see how competitive he becomes (and how that improves the relationship you share with him!). Are you trying to guess what his all-time favorite sport is? I suggest you refer to point number 8. 😉
6. A list to say the least
Image source: Google, copyright-free image under Creative Commons License
There is a list of 'don'ts' when it comes to loving a Sagittarius man. Because he is not jealous, he expects you to be trusting too. Never ask him where or with whom he was! Most of the times, he will be late because he was looking for something to gift you. If you think of it, Sagittarius men in love rarely cheat on their gals.
Also, don't mistreat anyone in front of this man. No ridiculing the help or speaking rudely with the waiter. He has an amazing sense of social manners, which get easily offended if you behave poorly. Also, you must be gossip-proof to date this guy. Wanting to know things about someone and gossiping about someone are two different things. You better keep that in mind when you talk about your colleague's wife! Nagging is the last thing that your Sagittarius man will tolerate. If there is something on your mind that you want to tell him, just say it to his face. No nagging business, woman!
7. Frankenstein's monster
Image source: Google, copyright-free image under Creative Commons License
Forget about whatever I told you and control the dude. It is just that he should not know about it. How can I keep anything hidden from Mr. Know-It-All? You will have to learn the trick if you want this to work! If not kept in check, a Sagittarius man in love turns into a bulldozer. Skills like compromise, sacrifice, showing gratitude that are essential to keep any relationship intact are not natural to your Sag. It will take some time for him to learn that the word "No" also applies to him. If you leave him on his own, he will do anything that suits him.
8. Love never felt so good
Image source: fotonin
An archer can never miss the mark, or should I say 'the spot,' when it comes to making love! 😉 A Sagittarius in love is fun, natural, and hot in bed. He is a talented lover. Since he is an 'in the face' kind of a guy, he will appreciate the same from you. He will love it if you make the first move. Physicality is something of prime importance to him. He will not tell you as yet but he already has a few conquests scored on his bedpost! He is self-confident and open-minded and that will make him try almost every avenue, position, and accessory ever made to keep the fire burning bright. This half-human half-centaur does not mind letting the rider control in between the sheets! Yes, this is the sport I was referring to!
---
Suggested read: 8 things you SHOULD know about loving a Libra man
---
A Sagittarius in love is playful and flirtatious but always tries to keep the reins of the relationship in his hands. His curiosity does not kill him, but only makes him sexier! Sometimes, he shows a dual personality, in one moment a teasing child, and in another a calm, old man. But through this too, he is trying to imitate the reality of the crazy little thing called 'love': both butterflies in the tummy and the steady, calm and often painful test of time!
If you are dating a Sagittarius man, remember that he is an optimist and you too need a great deal of positivity to believe that this thing between the two of you will grow into something deeper! The key is to keep him engaged throughout. Don't worry about shocking him because he is up for any and everything. Just throw it at him and see how drawn he remains to you!!
Featured image source: Google, copyright-free image under Creative Commons License
Summary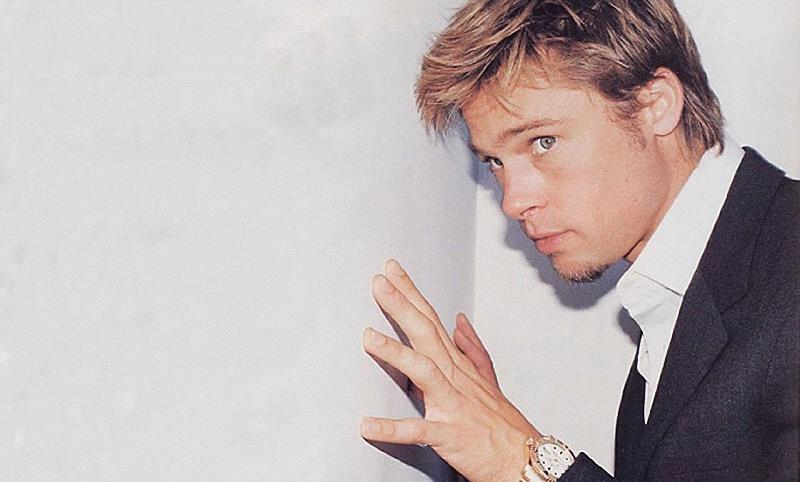 Article Name
8 Things To Know About A Sagittarius Man In Love
Author
Description
A Sagittarius man in love is open to exploring new things, that is, if you can keep up with him and his gypsy-like attitude! ;)