If you are planning to step up your game this Valentine's Day, then you have landed at the right place. After all, you need to do something different if you want to stand out of the crowd this V-Day. A lot of people ask each other out on this special occasion. Though, if your intentions are genuine and you express your motives in the right way, then you might end up hitting the bull's eye. To help you do the same, I have come up with some exciting will you be my Valentine ideas. Without much ado, let's explore these interesting ideas so that you can approach your girl in a thoughtful (yet romantic) way.
---
Suggested read: We Have Custom Valentine's Day Plans For Every Type Of Couple
---
Plan a movie date
This is a classic idea that never seems to disappoint. Movies are one of the best ways to break the ice and spend more time with someone. If you know your girl likes a movie or a particular genre, then you can book 2 movie tickets for it. Send her the ticket and ask her to go on a movie date with you.
Theatres run all kinds of romantic flicks on the occasion of Valentine's Day. This will give you just the perfect opportunity to take her out on one of her favorite romantic movies. You can also plan to go out for dinner after the movie as well. All in all, this would be a memorable day spent together.
Write her a poem (or a note)
Invoke the inner writer in you and do something creative for her. She would certainly appreciate your efforts. You would have the creative power of making the note or poem about her by truly customizing it. Remember, it doesn't have to be perfect. Just let her know how much she means to you and that you would like to take her out on V-Day.
If you want, you can even compose a song for her. Sing it to her in a heartfelt way and ask her out through the song lyrics. It will certainly melt her heart and she would appreciate how much you care about her.
Get her favorite food delivered
If you don't have enough time to come up with a big gesture, then consider delivering her some of her favorite dishes. It could be anything from a pizza to cupcakes. You can easily customize things by writing a note. For instance, you can write "is it romantic or cheesy" on the pizza delivery box. You can also deliver cupcakes or a cake with "will you be my Valentine" written on the icing. For all those who are into cooking – you can even bake something for her as well. This will make the whole thing more personal and intimate.
Go big or go home!
When it comes to romantic gestures, there is no such thing as "too much". If you have enough time and resources, then why not give her a memorable surprise. There are tons of larger than life will you be my Valentine ideas that you can implement. From planning a flash mob to shooting a short video for her – the sky is the limit.
You can even recreate a scene from one of her favorite movies. A while back, I wanted to ask a girl whose favorite movie was Say Anything. I made the most of it and recreated the scene when John Cusack stood outside Ione Skye's window holding a Boombox over his head. Go ahead and think of something big to surprise her.
Or focus on the little things
While coming up with a big gesture might get her attention, true affection is all in the details. If you don't want to do something so striking, then focus on the little things. Let her eat the last piece of cheesecake or walk with her on a cozy February evening. Ask her out in the most honest way and be confident. Let her know that you focus on every little thing she says or does. Sometimes, these little things can mean the world to someone.
Gift her a book
This one is for all the bibliophiles out there. If you know your girl likes to read books then why not buy her some of her favorites. You can also visit her Goodreads library and see her "to-read" list. In this way, you can buy her some romantic books that she plans to read in the future.
To make things clear, you can slide a note in a book and ask her out. Also, you can circle the alphabets on a bookmarked page. When she would connect all the highlighted alphabets together, it would form "will you be my Valentine". This will certainly bring a smile on her face.
Lay it down in a puzzle
While it might take a while to plan something like this, it would surely be worth the effort. You can come up with a scavenger hunt for her that she would love to explore. If you two plan to stay inside, then you can come up with a customized jigsaw puzzle too. You can use building blocks or even make a personalized crossword puzzle as well.
---
Suggested read: We Bet You Didn't Know These Weird Valentine's Day Facts!
---
Deliver a pet (with a note)
If you are feeling a bit shy, then why not take the help of a cute puppy or kitten. You can either get the pet delivered to her doorsteps or leave one on your own as well. Get her a cute puppy with a note on its collar. Ring her doorbell and hide somewhere nearby. This will let you see her reaction as she would cuddle with the puppy and read your note. As she would smile reading your note, you can walk towards her and ask her out in person. Now, isn't that a picture-perfect moment?
Get her a talking teddy
If you can't get her a pet, then why not get her the next best thing – a talking teddy. There are all kinds of talking soft toys out there that would ask your girl to be your Valentine. This would be one of the cutest gestures with minimum efforts. You can even include a note or a gift with the teddy as well.
Draw some doodles
Apart from writing notes or poems, you can also draw some creative doodles as well. If you have enough time, then you can narrate an entire story with the help of a flipbook. Try to customize it and focus on the details that would include how you both met, her favorite things, and so on. Make it romantic and give your story a happy ending.
The T-shirt gesture
This is something that never goes out of the trend as well. You can do all kinds of gestures with a customized T-shirt. For instance, you can simply write it down in the front of your tee and ask her to be your Valentine. You can also buy her a T-shirt with invisible ink. Once she washes the T-shirt, she would be able to read the print.
The classic (chocolate + flower) trick
Be a gentleman and give her the perfect combination of chocolate and flowers. Put on your dapper look and buy her favorite flowers. Be direct and let her know how much you care about her. This is a classic trick with a timeless appeal that will help you win her over for sure.
Surprise her with a cookie
Okay – so this one might take some planning, but it would certainly surprise her. Bake a fortune cookie and write a "will you be my Valentine" message inside. You can also bake a big chocolate cookie with the note inside as well. As she would take a bite of the cookie, she would read the message.
Plan a fun activity together
How about planning a pre-valentine activity together? If you already know her, then ask her out for a casual activity. The two of you can go hiking, stargazing, play mini golf, have coffee together, play video games, go to a carnival, or plan any other fun activity together. Just wait for the right moment and ask her to be your Valentine.
Give her a thoughtful gift
Some gifts are just more thoughtful than others. For instance, if you know there is something that would add value to her life then why not plan things accordingly. If you really know her, then you would certainly be able to think of a perfect gift for her. Say it with the right thing by your side so that it would act as a reminder of that beautiful moment.
---
Suggested read: See What The Stars Have In Store For You This Valentine's Day!
---
I'm sure that these will you be my Valentine ideas will help you ask your girl in a creative and memorable way. If you think I have missed something or if you have a romantic idea for our readers, then drop a comment below. Let us know how you asked her out for Valentine's Day or how your guy impressed you on this beautiful day.
Featured image source: Instagram 
Summary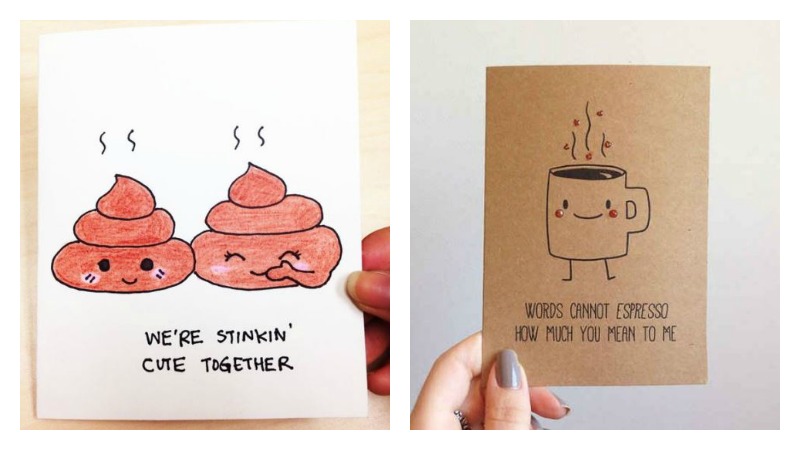 Article Name
Will You Be My Valentine Ideas: A Gentleman's Guide To Asking A Woman Out On V-Day
Author
Description
To help you do with the horror of deciding what to get your crush, I have come up with some exciting will you be my Valentine ideas.