This Valentine's Day, whisk your beloved away from the stress of planning the 'day of love' in advance. Promise each other that you'd not splurge on gifts and go about those V-special wine-and-dine experiences. Instead, tell each other how you'd like to partake of unbridled experiences that shall become etched in your memories forever – how you'd want to get away from the excitement of the 'lovey loversons' (or should we say Code-y Loversons?? :P) of Bangalore, and relax in each other's arms – whilst dining in a cottage, soaking up in an open air jacuzzi or even sipping on tea beside a bonfire.
So if you plan to celebrate Valentine's Day in Bangalore, then make sure to go through the list!
Sounds 'ohhh-so-goooooooood?'
You bet it does!
Check out our recommendations for spending a peaceful and relaxing Valentine's Day that does not write 'love' upon the stars but brings them down to whisper 'I love you' into the ears of your special someone, on the sly (exciting, eh!):
1. Comedy moviethon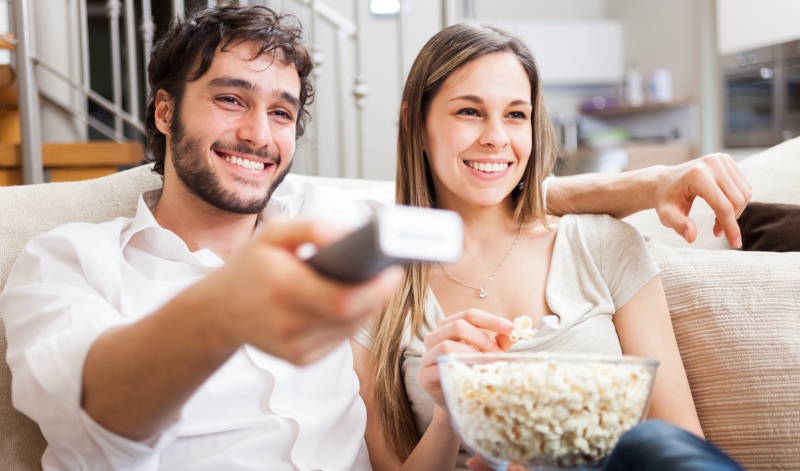 Image source: Shutterstock
Nothing beats a relaxed evening spent cuddling on the couch under a blanket, watching select comedy flicks back-to-back with a bucket of microwave popcorn and of course, kisses!! Smiling, are you? 😉
2. Dine at the Grass Hopper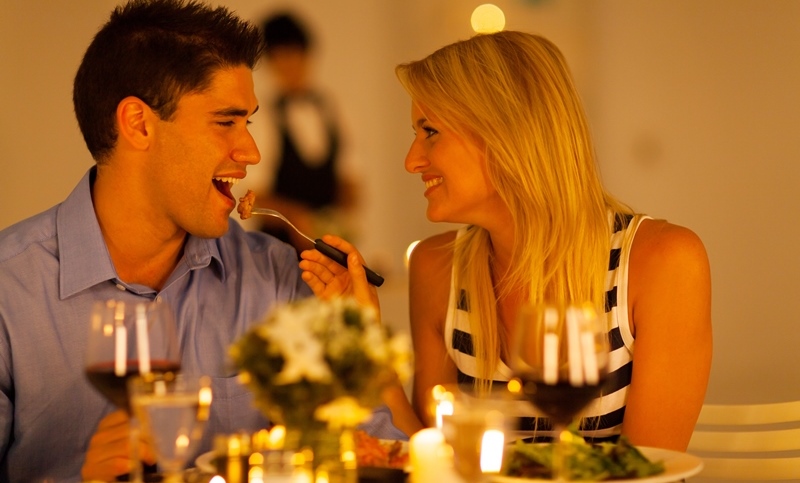 Image source: Shutterstock
Yes, we said that a romantic meal on Valentine's Day is passé. And we sure remember that! This one is so much more! It is an intimate, epicurean dining experience tucked away in the solace of a quaint and quiet milieu. A perfect escape from the hustle-bustle of the city, this food joint at Bannerghatta Road, Bangalore, is an enchantingly serene setup that ensures the experience you want when you want to take a break from the humdrum of routine life. Ample greenery, relaxed setup, and a personalized, indulgent seven-course meal with your beloved! Could it get any better??
3. Retreat to nature for sweet respite
Image source: Google, copyright-free image under Creative Commons License
The enchantment of nature, the splendor of hilltops, the expansive stretch of verdant green, and the allure of the whistling, whispering winds is exactly something that should define your V-day experience. So, head off to Yedamakky Cottage or the Amanvana Spa Resort in Coorg, and breathe in the beauty of your misty surroundings with your beautiful Mrs. or soon-to-be Mrs. 😉
4. Theatre-y delight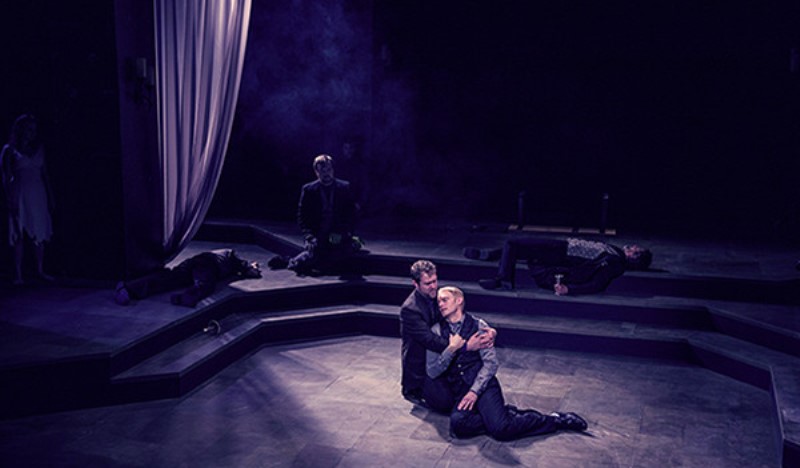 Image source: Google, copyright-free image under Creative Commons License
Refresh yourself and your beloved with a live performance at Ranga Shankara, that brings on the stage unique plays from the country as well as overseas. Affordable and incredibly delightful, this one is a must-try to escape the monotony of the multiplex and bond over a few laughs or maybe, even smiling tears!
5. Say it with spa, aha!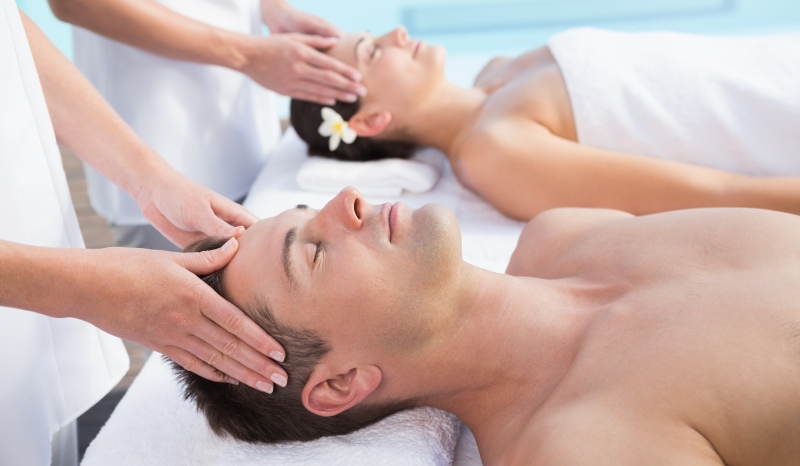 Image source: Shutterstock
While acting masseur/masseuse to each other might be an immensely 'gooood' way to unwind after a long week, you might want to opt for booking a special couples' treatment at The Elements Spa, Rejuve or The Four Fountains Spa! After all, indulgence is a way of love and what better way to rekindle the romance than stimulating your lover's senses with an ambrosial spa treat!! 😉
6. The Royal experience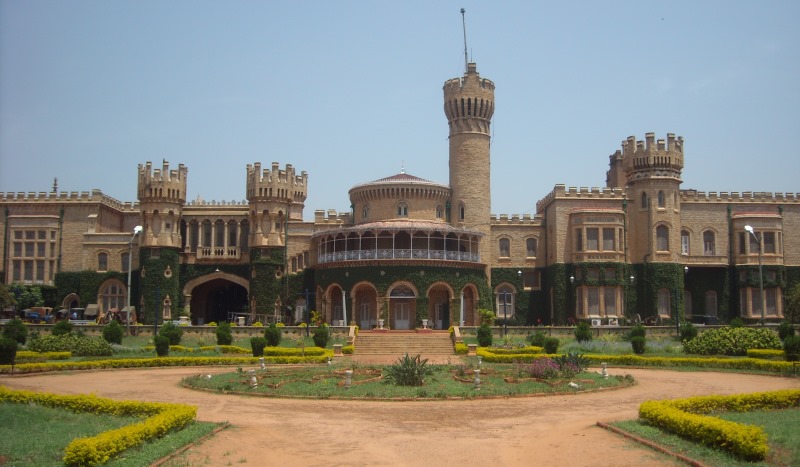 Image source: Google, copyright-free image under Creative Commons License
The Bangalore Palace is the perfect venue for those looking to experience a touch of royal love. Walk hand in hand with your special someone through the elegant corridors and palatial rooms and round it up with the carriage ride. A perfect way to spread a smile upon the lips of your 'princess.' You might get some real good loving later! And relaxing shall help that too! 😉
7. 'Tea'se them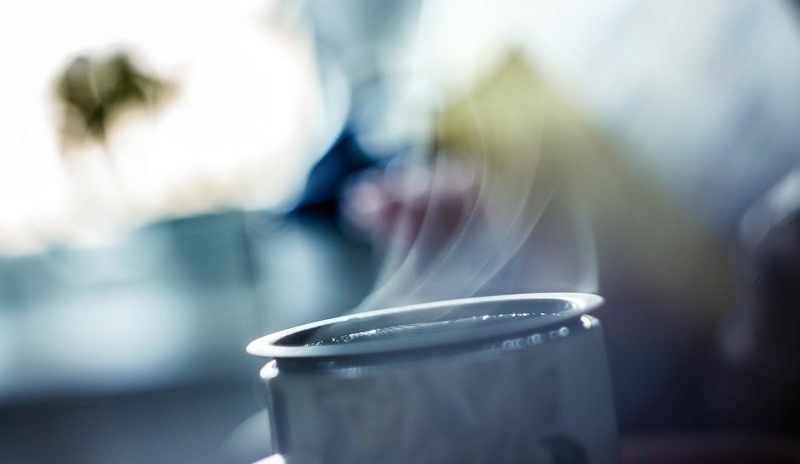 Image source: Pixabay, under Creative Commons License
If you are a 'tea' lover and you think that tea should be listed among tipple choices, then we have the perfect date idea for you. Dart off to Infinitea and spend hours 'talking' over perfectly brewed cups of tea. 'Tea'se and tantalize and titillate with tales over tea and experience the magic all over again! I mean how often does the Bangalore wonky work schedules give you time for 'tea'sy conversation, huh? So, here – we've got it to you, do the needful! J
8. Pot?? 😉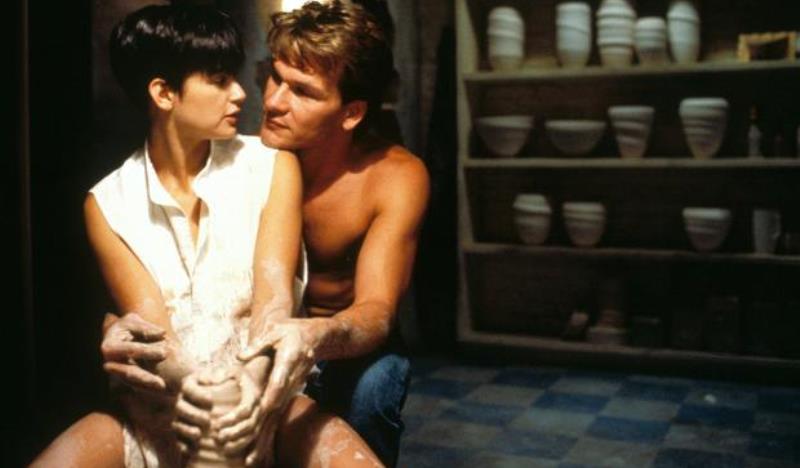 Image source: Google, copyright-free image under Creative Commons License
Remember the butterflies you'd gotten when you watched Patrick Swayze and Demi Moore working with clay? How about bringing that sensual and incredibly romantic movie moment to life for the two of you? If it sounds like something that's tickling your insides, Clay Station is your haven and well, your heaven shall walk with you into it! Just hold his hand and walk in! Clay Station will welcome you!
9. 'Book' the day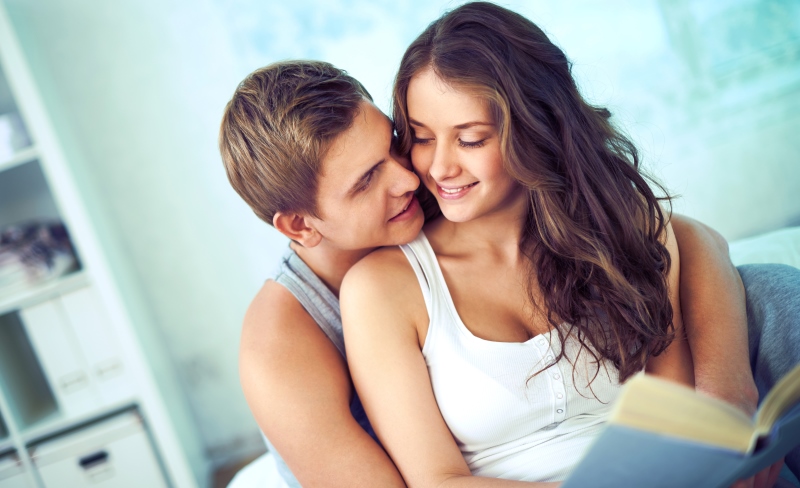 Image source: Shutterstock
While you could spend the day reading classics at home, you may alternatively choose to attend a book reading or poetry session at Atta Galatta. The idea is to immerse yourself in your favorite stories and bring alive the words on the page together. You could even enact certain characters, choose to make it into a game by reading erotic passages, and holding up (or maybe not!) or even have a discussion about your favorite passages and why they mean so much to you! Believe you me, this 'book'ing shall make your bond so much stronger!
10. Wishing upon the stars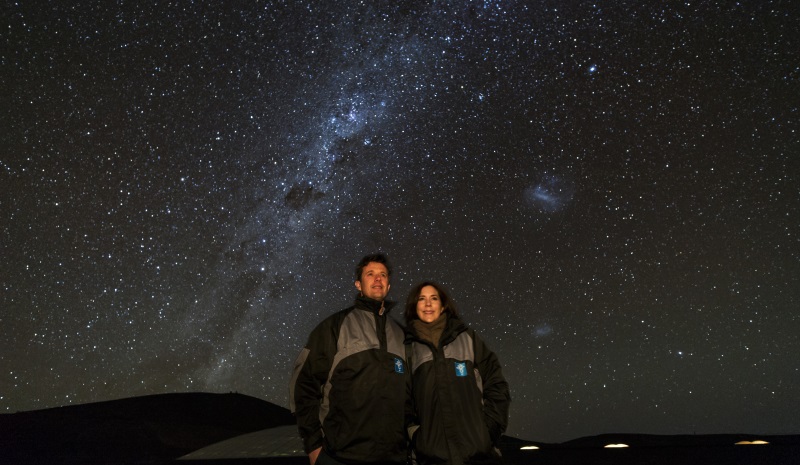 Image source: Google, copyright-free image under Creative Commons License
Ever wondered what it'd be like to lie in the arms of your beloved under a starlit sky, making wishes upon those beautiful bright stars! It is time you brought that alive! Just head out to your lawn, go up on the terrace or get to the hammock that remains pretty much unused in your balcony and snuggle up close with your love under the stars! Whisper into her ears why each star knows her name well because you have been wishing for her all your life! And watch the smiling tears turn into a beautiful smile turn into a hug that silently says she never wants to let go. I promised the stars would get you closer, right! I guess, I proved my point! <gee>
11. Vines and wines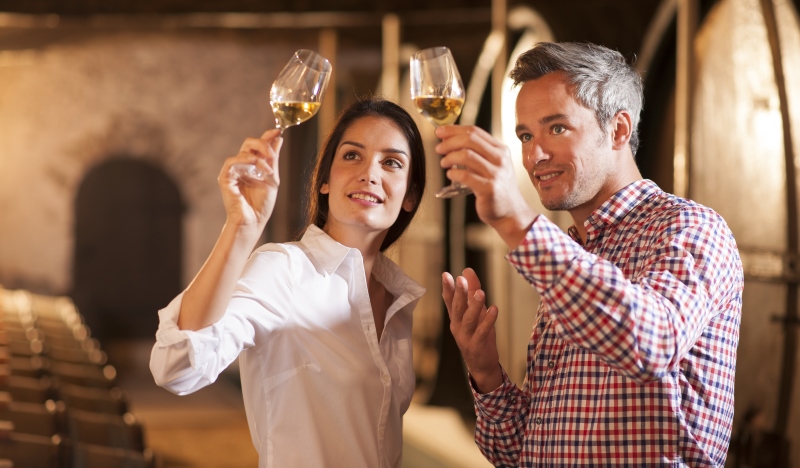 Image source: Shutterstock
Breathtakingly gorgeous, Grover Vineyards promise a unique experience of strolling through the beautiful vineyards and sipping on a variety of wines. And words aren't quite adequate to describe how intoxicating the experience would be – so go ahead and try! J
12. A night of laughs
A good laugh is always welcome. So, skip the movies and head to a comedy club. A fun-filled evening of laughter is the perfect pill for the relaxing, chilled-out V-weekend we've been wanting to prescribe all along! You will only agree after a good round of laughter shots have started kickin' those giggles to become laugh riots and you'd have to hold onto his shirt sleeve to keep from falling off the chair! See, the side-effects aren't bad either! 😉
See, Bangalore is surely on the map, but did you know about these hidden treasures? It is so very possible to escape the brouhaha of the Bangalore cityscape and enjoy a relaxing romantic V-day – we've helped you locate the ways! J
Featured image source: Google, copyright-free image under Creative Commons License
Summary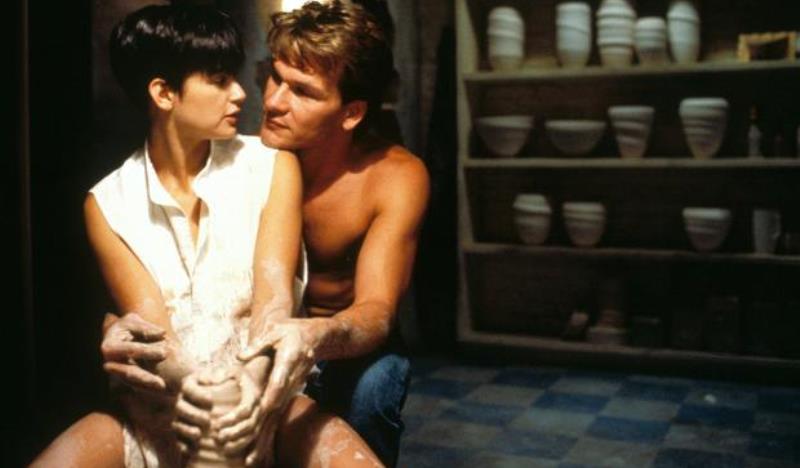 Article Name
12 chilled out and relaxing ways to spend Valentine's Day in Bangalore
Author
Description
This February 14th, keep things simple and hassle-free with these 12 chilled out and relaxing ways to spend Valentine's Day in Bangalore with your beloved.