We, Indians, are 'vadde log te vaddi-vaddi baatein' in all that we do! But more than often things get a 'little' out of hand! From 'aunty ko English mein poem sunao' to 'meri beti badi hokar doctor banegi,' we haven't spared a single thing- including the very dangerous yet tempting 'marriage.' While you eat the 'Shaadi ka laddoo' spending all that you have on the 'Band Baajaa Baaraat' because 'Beta log kya kahenge,' the real truth about marriage easily escapes the 'crime scene!'
And if you go ahead and do the crime, then you'd, inevitably, have to do the time. And your married TIME will make you realize why marriage is just another overhyped things in India:
1. "Hum saath-saath ghumenge, saath-saath movie dekhenge, saath-saath soyenge!" B*tch, please.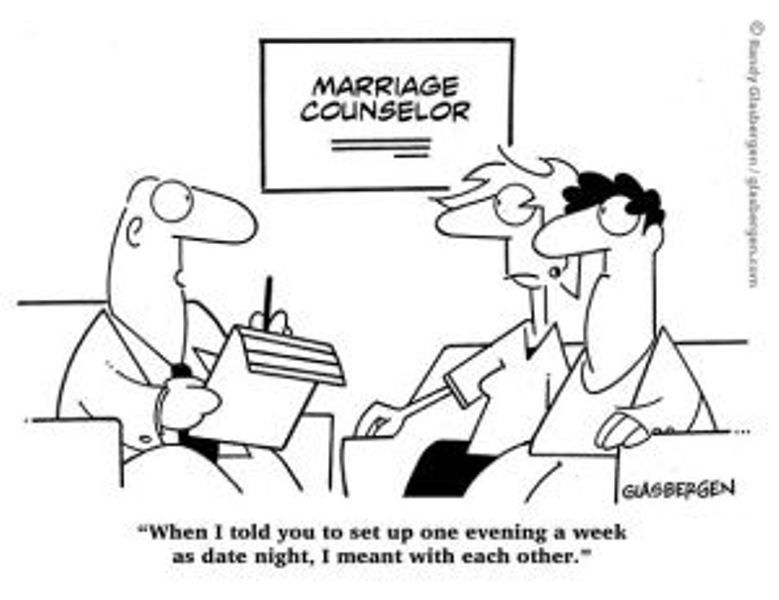 Image source: otrazhenie
I don't blame you for expecting this one- I blame Bollywood. No wait- I do..you should have known better! Marriage is an affidavit for you spending lesser moments 'ghumenge, phirenge, naachenge, gaayenge' together and the free license for 'saath-saath soyenge!' Oh, you know that- phir toh tum safe ho! 😛
2. 'Pati parmeshwar hota hai'!
If you weren't satisfied with the 36,000 Gods already, the society deems it necessary that you add one more- a living mortal- who comes replete with burps and farts et al to the list!! Hey Bhaggu! :/
3. Your texts will grow sexter!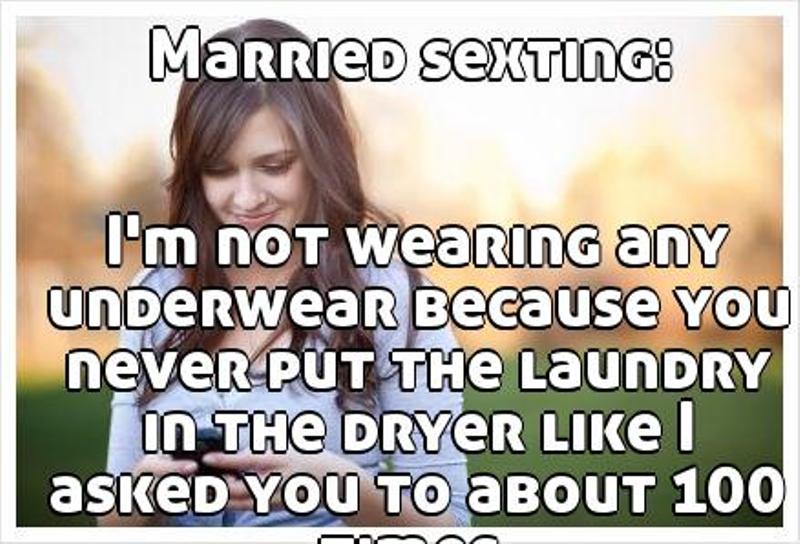 Image source: rottenecards
"Aate waqt sabzi lete hue aana' is all you are gonna get!
---
Suggested read: 9 steps to choose a guy to fall in love with in India
---
4. "Yeh abroad settle ho rahe hain!"
Looks good on paper only! Whether you go abroad or to Mars, your married life is gonna suck all the same! Don't believe me? Ask the Mr. – Main kya ji sunte ho…
5. "Phoolo Phalo!"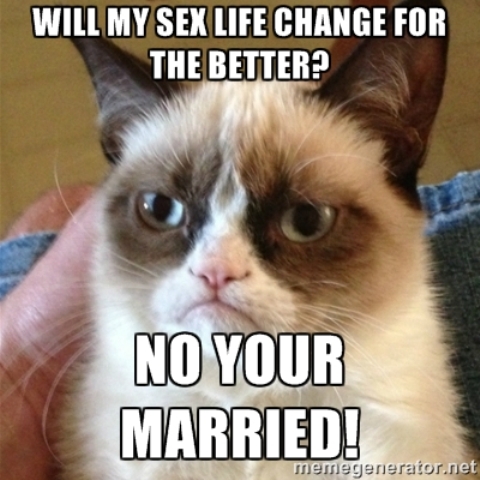 Image source: memegenerator
And now you are expected to expect. "Bas pote ka muh dekh lu phir mein tirath yatra pe nikal jaungi!" And you were happy about this blackmail strategy of the 90s! WTF..
C'mon- the unprotected sex will soon lead to 9 months of I-don't-even-know-what-is-happening-to-me and then, a bazooka firing off your vagina to pop a tiny human being whose only idea of fun in life would revolve around turning your world upside down!
Sound fun to you?
Thought so.
6. Hum Saath Saath Hain!
Image source: memegenerator
The husband, his parents, his brothers, their wives, their kids, their parents, your parents, relatives, their relatives… thought you'd signed up for the GREAT Indian family post the great Indian wedding? Nope- okay, poof- bubble burst! Welcome to your very own version of Rajshri..feel like singing the alphabetical love song yet? No?
More like 'main teri dushman, dushman tu mera, main naagin, tu sapera?' Okay!
7. Kyunkii saas bhi kabhi bahu thi
Most of your years (until she's gone) will be spent dodging her 'saazish-es' to 'girao' you in the 'nazar' of your husband! "Aaj kahaan saer-sapata karke aa rahi hai maharani" is her way of saying 'What's up' to you!
And hon, you should have seen this one coming- MIL-s are the butt of all jokes for a reason!
Sooraj Barjatya be like, FTW!
---
Suggested read: Expectation vs Reality for married men
---
8. Karva Chauth
Karva chauth in India is like the love litmus test! More Karva Chauth = more love!
So what if going without food gives you some real bad acidity that you will be nagging about for months. Will spread some of that 'love in the air,' won't it? 😛
9. "Main maike chali jaungi, tum dekhte rahiyo"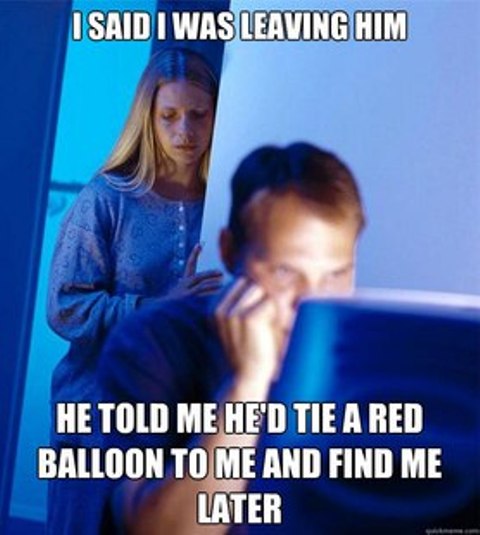 Image Source: bossymoksie
Expectation: This is the trump card you use to sort your husband, after which he has no cards left to turn the game around!
Reality: He might actually spend some money and send you soon(er)!
10. Maa ka pyaar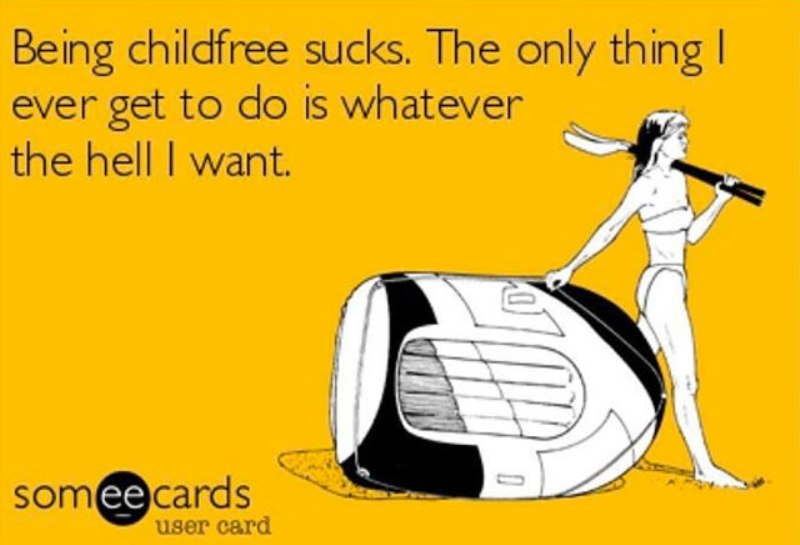 Image source: timsadventure
Well, 2 am projectile vomit sessions, 3 am feeding sessions, 4 am drowning in diapers session and a couple more for two years and then, 2 am I-can't-sleep complaints, 3 am read-to-me-please requests, 4 am catch some sleep relief and 6 am get up and get the feisty, frenetic 'laadla' up for school sessions- replaced by the next chronological set for twenty years of life- well, just the same!
11. "Ek chutki sindoor ki keemat!"
The only thing it does is destroy your hair!
12. "Shaadi ki salgirah mubarak ho"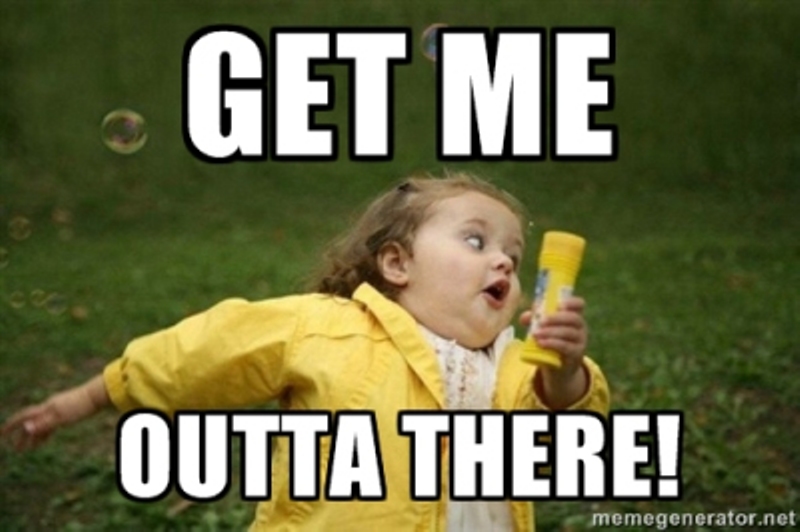 Image source: memegenerator
Sometimes, it is just another day after a hectic schedule at work, when you both wanna kiss and then, revert to doing your own thing! After a couple of years, the kiss part might be obliterated too!
13. "Saath Nibhana Saathiya"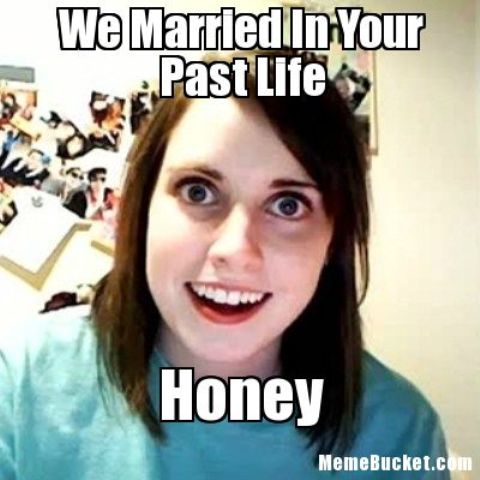 Image source: memebucket
Sometimes saat saal becomes too much to digest, stop scaring the 'two lost souls swimming in a fishbowl' with 'saat janam!' Jeez!
14. "Mein world ki best housewife banna chahti hoon!"
To qualify:
Can cook delicious food every night
Willing do the laundry
Keeps the house spic and span
Something's gotta give, babe!
15. "Baahon ke darmiyan" every night
With the pet, the babies and your exhausted self, the activity you are looking for is strangle, not snuggle!
6. "Hum mil-julkar ghar ka kaam karenge"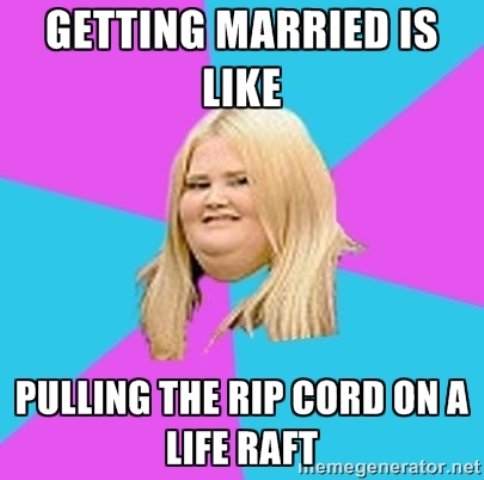 Image source: memegenerator
Haha.. hahaha…hahaha (Gabbar laugh!)
17. But the 'Baghban' types will cook for you and offer you a glass of wine
Babes, if you haven't figured it already- there are no Baghban types. Period!
18. You will go to the disc every weekend coz you have a permanent dance partner! <3
Disclaimer: What you see on Facebook is a twisted version of reality. Night clubs will only make you feel old! Really old!!
---
Suggested read: Expectation vs Reality for married women
---
19. You host sophisticated Yash-Raj kinda parties and everyone applauds you as a couple
That's Yash Raj, this is life.
20. Romantic tropical vacations!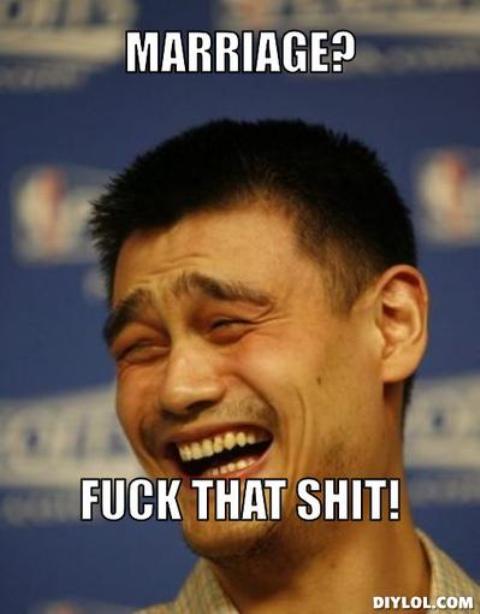 Image source: diylol
On 'bachcho ki chutti,' you will be invited to dinners by in-laws (both sides). The heated conversations at the dinner table to decide shall be the closest you will get to tropical!
What- bade bade desho mein badi badi baatein hi toh hongi, hai na? 😛
Featured image source: memegenerator
Summary
Article Name
20 Most Overhyped Things About Married Life In India
Author
Description
Married? Welcome to HELL! Ee-o-hahahahaha...