A breakup isn't a picnic by any stretch of the imagination. It's miserable, hurtful, and may even seem hopeless. But it is what it is, and what you chose to do with it is what makes you stronger. That's what we'll address here – what to do after a breakup; definitely NOT wallowing in self-pity and misery.
---
Suggested read: Giving love a second chance: 10 practical tips to go from breakup to makeup
---
People who go through breakups deal with heartbreak in different ways. You could even go so far as to say that there are as many ways to deal with a breakup as there are broken relationships in the world. However, having said that, there are certain things you could do that will help you move on from the breakup that much sooner. And one of the surest ways to ensure that you get over your recent breakup and move on with your life is to slowly start to enjoy life again. After all, life doesn't stop moving on, or time doesn't stop ticking away, or the seasons don't stop changing, or the earth doesn't stop spinning just because you want it all to stop.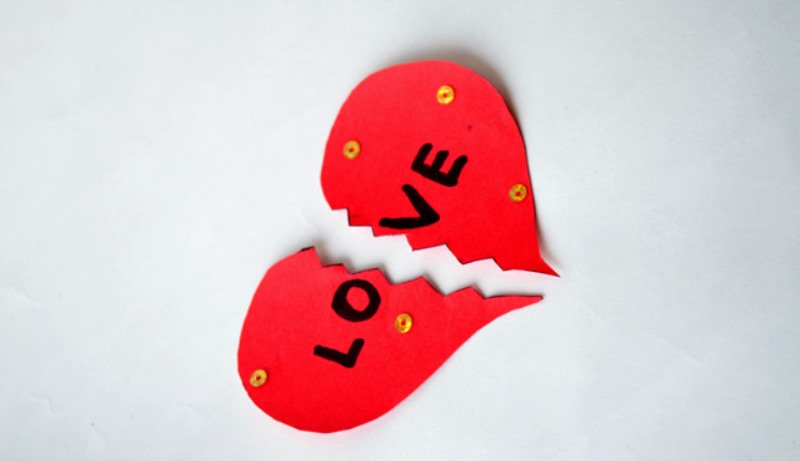 Image source: Google, copyright-free image under Creative Commons License
Post a breakup, it's sometimes hard to even contemplate mustering up a smile, let alone enjoying life. It's true too; it happens, at least in the beginning. But as time goes on, you will find yourself looking forward to indulge in those little activities that cheer you up. These moments of happiness may seem few and far between, but these are what will eventually pull you out of your post breakup funk to turn you into an optimistic person. Before you know it, you will have healed your broken heart, all ready to move on, your heartbreak left behind in your past – where it belongs.
What to do after a breakup to cheer yourself up
Here are a few surefire ways to cheer yourself up to lift your mood, even if it's ephemeral.
1. Treat and pamper yourself to the hilt.
Sure, there's no magic pill that could make your heartache vanish within a few hours. But, nobody said you couldn't make yourself feel better by pampering yourself. Take a luxurious bubble bath, with scented bath salts to soothe your senses. Light up scented candles to calm your jangled nerves, with a glass of wine and some soothing music to keep you company. Utterly pamper yourself by soaking in the bathtub till the water starts to get cold. This is one of the cheapest ways of pampering yourself to the core.
If long baths aren't your thing, then go to a spa, get a massage, a mani-pedi session, and a facial to boot. The stress, the anxiety, the fear – the negative emotions that accompany a breakup will have put you on edge, and this is one of the best ways to get that stress relieved.
The point is, you need to find what suits your temperament and indulge in it as a major stress reliever. And if it means a bit of pampering, then go right ahead and do it. You deserve it, after the breakup you've just had.
2. Get a makeover.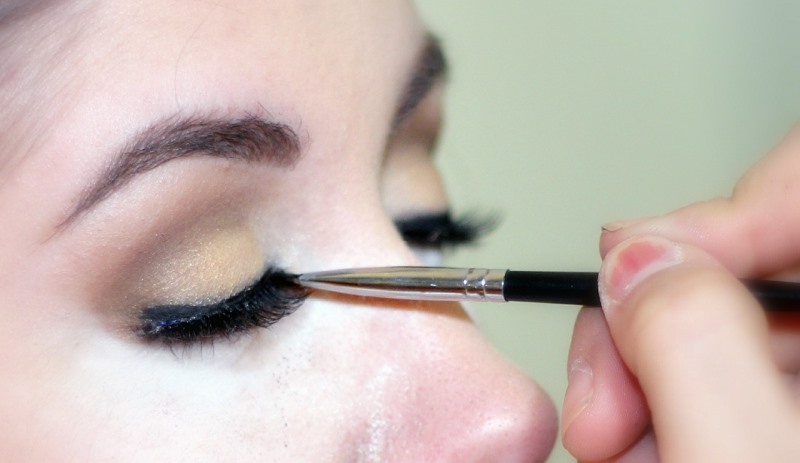 Image source: Pixabay, under Creative Commons License
Many movies and TV shows extol the positive benefits of a makeover. And it isn't entirely without merit. The principle behind getting a makeover making you feel good is that if you look good, you will feel good. And if you feel good, it will boost your confidence. A big confidence boost gives you the courage to face your breakup, learn from it, and move on that much quickly.
Your puffy, swollen, bloodshot eyes will make you look and feel miserable. Yes, it's easier said than done, but you need to not wear your emotions on your sleeve. Put in effort to look good – apply makeup, try a new hairstyle, buy a new outfit that flatters your figure – whatever floats your boat and makes you feel good.
If you have a bit of dough saved up for such life emergencies, then go get a stylish new haircut, maybe even get some highlights, buy a pair of killer shoes, get your nails done in a different way. Oh, and don't forget to smile; after all, it's that smile that reaches your eyes that will add that extra spark to your personality.
3. Post pictures of yourself.
You know, when you're feeling low and down, you seek validation from your peers and family. So after your makeover is done, click awesome selfies and post them on social media accounts. The likes and comments these accrue will boost your self-esteem, which is in need of a serious leg up. It's a teeny, tiny, almost narcissistic way of getting an ego boost, but it's worth it, if it makes you feel good. Also, it helps you realize that there are people who like you for you, and not because of what you could do for them or who you're dating.
4. Change your wardrobe.
Image source: Google, copyright-free image under Creative Commons License
If you're financially comfortable and could afford to shell out a pretty penny on clothes and accessories, then you should do it. Indulge your inner shopaholic and get amazing clothes that flatter your figure, accessories that make you look like a diva, add outfits that are totally different from your usual style – as they say, go bold or go home, right? This is the perfect opportunity for you to try something new and make a fashion statement at the same time.
One word of caution though – if you're someone who is cautious with their finances and don't splurge on themselves because they have an eye on the future – always, then, you might want to steer clear of this one step. Instead of making you feel better, it might end up making you feel guilty for having spent that money. But it sure is worth a try.
---
Suggested read: 8 most common mistakes you MUST avoid after the breakup
---
5. Tickle your taste buds with comfort food.
Image source: Google, copyright-free image under Creative Commons License
Comfort food is called so for a reason. It makes you feel better, like you're snuggling in with your mum, cuddling a puppy, and feeling happy for no reason – all rolled into one! Whatever it is that tickles your taste buds and make you feel good that you're alive to be eating it, indulge in it. It might be sushi for some, ice cream for others; chili cheese burgers and fries for some, honey chocolate cake for others. The point is, when you're unhappy, eating something that tastes good will help you feel good. This is definitely one of those times where you DON'T need to be counting calories. You're going through a breakup – you're allowed a pass. However, don't go overboard with the comfort food though – nothing that lasts more than a week.
6. Watch a movie or a TV show that lifts your mood.
No rom-coms, sappy romantic flicks, or serious dramas, please! Picks from these genres only make you feel more miserable, and that's totally counterproductive to this exercise. Instead, choose something that lifts your mood almost instantly. Comedy, horror, fantasy, sci-fi, mystery – all of them are fair game.
7. Talk to someone who you're close with.
Image source: Shutterstock
Whether it's your mom, your bestie, or your sibling, just call them and have a talk with them. If you're not comfortable sharing details of the breakup or don't want them to dissect your relationship, then don't. Merely talking to them about mundane things are sure to boost your mood 10x times than you wallowing in it all by your lonesome. This exercise also helps remind you that you have other people in your life who value you for you, who love you, who appreciate you, and that you need to make an effort to be happy for them at least.
Sometimes, a genuine conversation where you feel heard, can do great things for your ego and mood. If you still haven't had that call, I suggest you do that immediately. Not only will it relieves stress, it will also lighten your mood significantly.
8. Have a night out with friends.
Sometimes, all you need is to forget all about your relationship and the consequent breakup. If that means dancing the night away with your friends at a club, or downing a couple of shots, then so be it. Sure, the alcohol might make you miserable and you might end up crying, raving, ranting – or all three, but it will have made you feel that teeny bit better.
Yes, one thing that might hinder you to take this route to nurse your heartbreak is the fact that you might not want to be around people at all. However, this is your chance to be brave and put yourself out there, even if it's just with your friends. But once you've started to have a good time with your friends, you won't regret it.
---
Suggested read: 9 powerful tips on how to fall in love again after a breakup
---
9.  Have a good, long cry.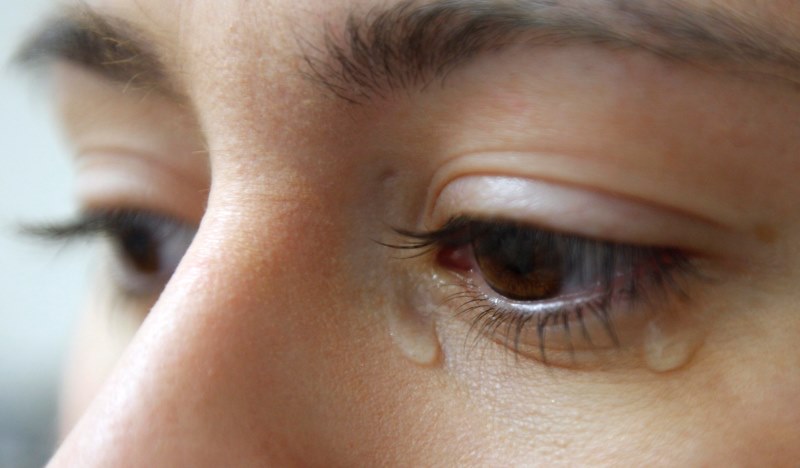 Image source: Google, copyright-free image under Creative Commons License
If you want to know what to do after a breakup, then a good, long cry might be just the thing you need. Sometimes, all you need is a good, long cry to get that heavy feeling off your chest. Give in to the sadness, the despair, and the loneliness and have a cry for as long as you want. Put on a sad song, soak your pillow with your tears, and just let it all out. Crying can be incredibly cathartic. And you'll realize that once the crying jag is done, you'll feel lighter for it.
Sure, there are no shortcuts to healing your broken heart, but these will surely help you take that first important step in the right direction. Try these, they will help.
Featured image source: Pixabay, under Creative Commons License
Summary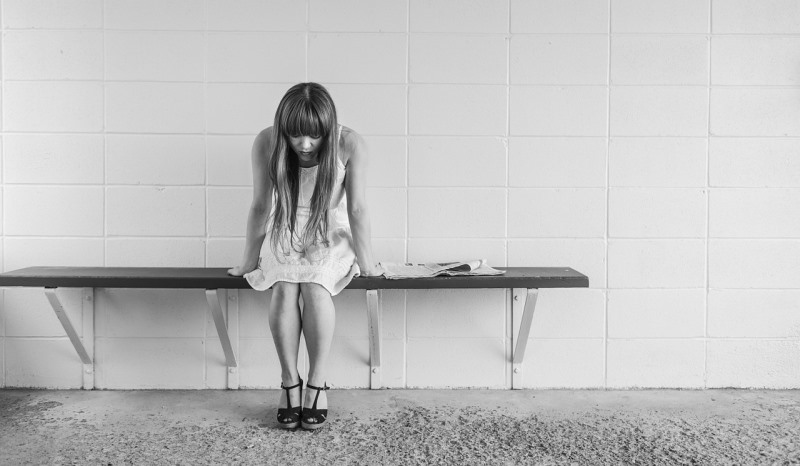 Article Name
9 Surefire Tips On What To Do After A Breakup To Cheer Yourself Up
Author
Description
If you want to know what to do after a breakup to cheer yourself up, then you might want to read on to know more.