In the cynical world that we live, a love so pure is a story of triumph. The love story of Howard and Laura is one so old, that (73 years to be precise), for them going viral would have meant having a fever rather than an understanding of the internet sensations they have become!
This poignant love story has touched the hearts of millions around the globe when Howard, 92, sang their 'love song' to his wife Laura, 93, on her deathbed. Recorded by their granddaughter Erin Solari, this moment was described by her as 'precious, heart-melting'.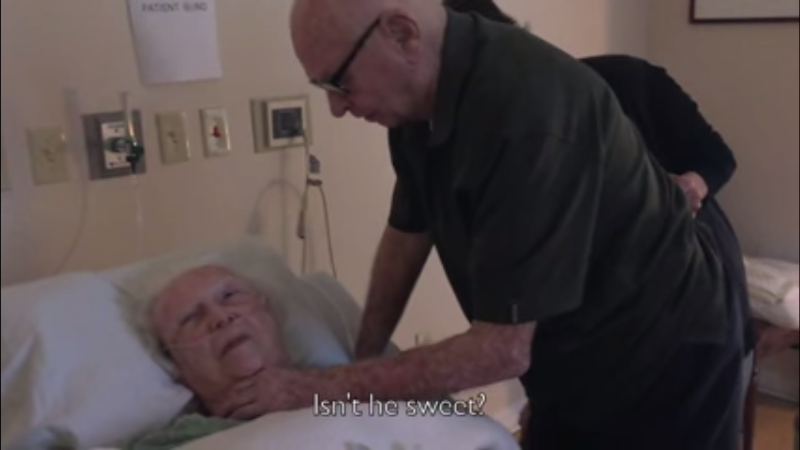 Image source: Youtube
---
Suggested read: For better or worse: Are wedding vows truly forever?
---
The song 'You'll Never Know' by Rosemary Clooney and Harry James is one that holds special significance to this couple. The details the family shared, included why this song is so special and how it has helped this amazing couple express their love through good times and bad; Laura used this song to comfort herself when Howard went to serve in World War II. They even sang this song as a duet when they were renewing their wedding vows on their 50th wedding anniversary.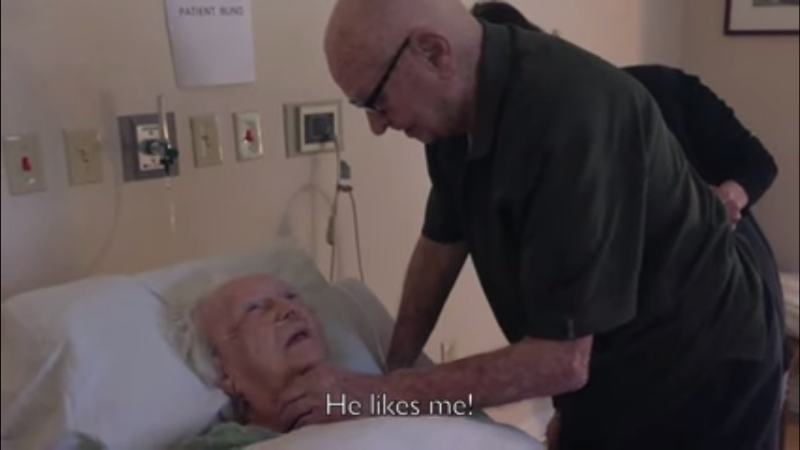 Image source: Youtube
The most touching part of this video is how this couple is reconciling themselves to saying goodbye after having spent so many years together. Still using this song (even though one of them is nearly blind and the other nearly deaf) as a message of their timeless love, and also to comfort themselves while preparing for the inevitable. The most heart-warming moments of the viral video include Howard standing for almost the entire duration of the song (despite being wheelchair-bound and requiring support to stand), while continuously stroking Laura's face and neck lovingly. Laura, for her part, breathless, manages to gasp out a few lines still making sure the song is being sung as a duet. Her wit when she says, "He likes me," even at a heart-breaking moment like this, makes you smile.
I couldn't help but wipe away a few tears of my own as I finished watching this video. A triumph so sweet and a love so deep, deserves celebration.
Take a look at the video here:
And here's the original song, 'You'll Never Know' by Rosemary Clooney and Harry James:
Featured image source: Youtube
Summary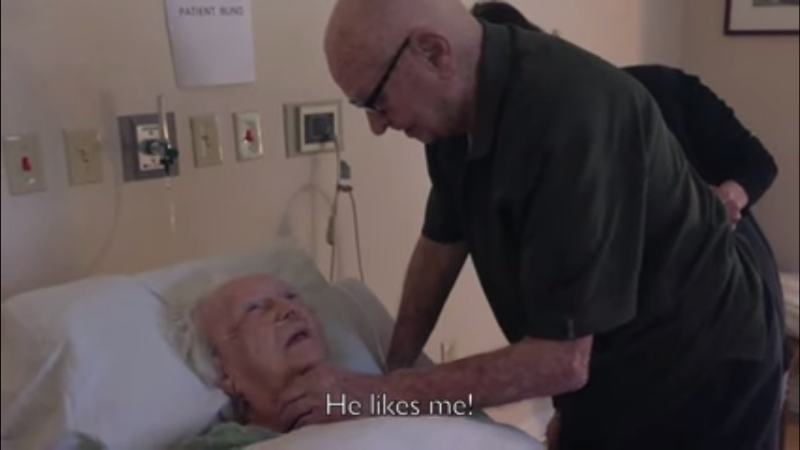 Article Name
A 93-year-old Man Sings Love Song For His Dying Wife
Author
Description
Love endures, no matter what. A 93-year-old man has proven this by singing a love song for his dying wife on her deathbed.