Women in India experience varying degrees of harassment, almost on a daily basis. From the moment she steps out of her home for work in the morning, till late in the evening on her way back home, and even at her workplace, she has to endure harassment. While some women brush off such violation of their person as being an everyday occurrence, some others don't take such incidents lying down and stand up for themselves.
One such incident has happened in the land of Taj Mahal, Agra, where a young woman stood up for herself when a bodyguard of a Samajwadi Party leader allegedly winked and make lewd gestures at her at a traffic signal. The Agra woman in question, Sadhvi Pandey, 23, was riding a scooter with her sister Jyoti as the pillion rider, near Shahdara Chungi on Sunday, when a bodyguard of SP leader Abhinav Sharma, allegedly winked at her while making obscene gestures, from within the car.
Image source: Youtube
Not one to take such harassment lying down, one of the sisters snapped his photo using her cellphone. Then, the women overtook the motorcade and stopped Sharma's Mercedes M-Class SUV. When the sisters complained to the SP leader about the bodyguard's behavior, other security personnel from the leader's motorcade snatched their cellphone and smashed it. They even allegedly tried to manhandle the sisters.
That's when all hell broke loose – sort of. Agra woman Sadhvi, ripping off the SP flag from the SUV, smashed the windscreen of the car along with other windows too. Then, Sadhvi got on top of the bonnet and sat there for quite some time, while a large crowd gathered to witness what was happening.
The sisters were out to buy medicines, when this incident happened. Sadhvi and Jyoti insisted that unless the SP leader's bodyguard apologizes, they won't let them go. Sadhvi even went a step further, challenging Sharma and his bodyguards to come out of the car and face her.
Image source: Youtube
A video of Sadhvi sitting atop the SUV and protesting was uploaded onto the Internet, which quickly became viral.
Although police officials intervened in a bid to bring order to the situation, the incident had attracted attention online. The women were offered INR 6,000 for the smashed cellphone.
Speaking about the incident, Sadhvi said,
"I didn't know who the person was, their father came and apologized … We don't want to defame him or his party. The matter is over for us."
Further, she said,
"I don't trust UP police at all, when I told them what happened, they said they can't do anything."
---
Suggested read: Rajasthan girl files papers to get her child marriage annulled
---
A defiant Sharma, who had earlier contested polls as an SP candidate, maintained that the sisters' scooter had brushed against his SUV, and that his bodyguard hadn't made any lewd gestures at the ladies.
Sharma said,
"If she would have told me that my gunner had misbehaved I would have beaten up but she resorted to violence even as I tried to talk to her … what could I have done?"
He further went on to say,
"She has maligned me without any reason, she also damaged my car … what do I do other than sitting in my car and watch."
Meanwhile, Rajesh Kumar Singh, Agra Superintendent of Police, said that the cops weren't in a position to do anything since neither the sisters nor the SP leader had lodged a complaint.
"Once a complaint is received, police will conduct an investigation and take action," he said.
Check out the video here:
Featured image source: Google, copyright-free image under Creative Commons License
Summary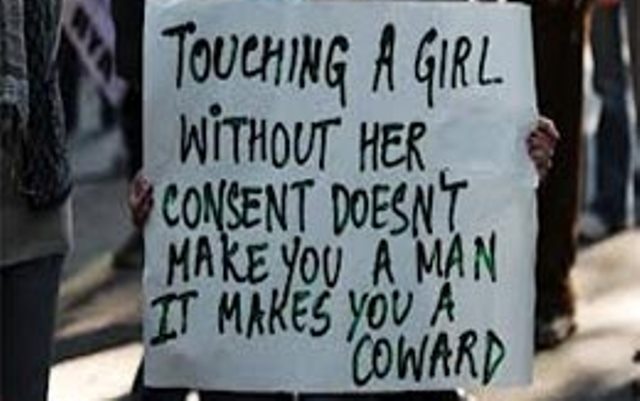 Article Name
Agra Woman Protests Against Eve-teasing By Politician's Bodyguard
Author
Description
Agra woman protests against eve-teasing by SP leader Abhinav Sharma's bodyguard by sitting on top of his Mercedes and demanding an apology.