"Aim for the moon. If you miss, you may hit a star." -Clement Stone
Expecting a lot from yourself is scary, yes, but it allows you to reach out for grander things in life. And only if you aim high will you be able to live out loud. Let us give you some reasons why you should always aim high in life, no matter how frightening it may seem.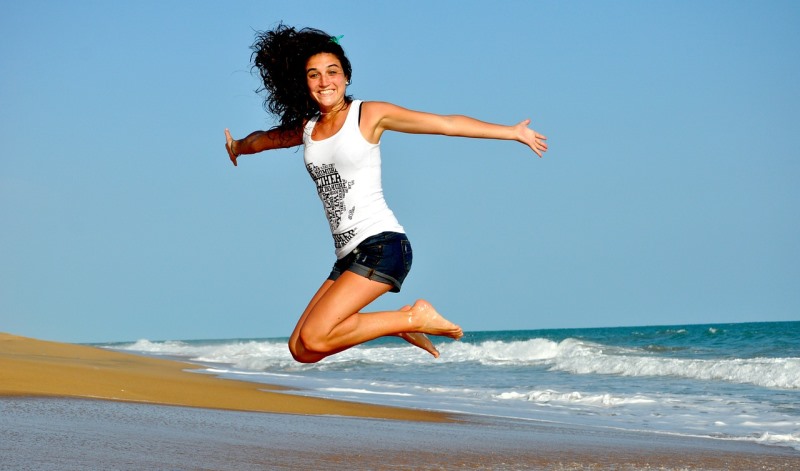 Image source: Pixabay, under Creative Commons License 
---
Suggested read: Starting Over Is Tough, But It Is The Best Gift You Could Give Yourself
---
Always aim high
The reason why we refrain from aiming high is because we are scared we may fail to achieve our aspirations. This fear of failure stops us from dreaming. We try to tame our imagination, instead of letting it run wild. But when you set your aims low, you will never know what great things you are capable of doing. You will never realize your true potential. High expectations from oneself pushes you to try harder, and achieve what was unimaginable.
Reasons why you should dream big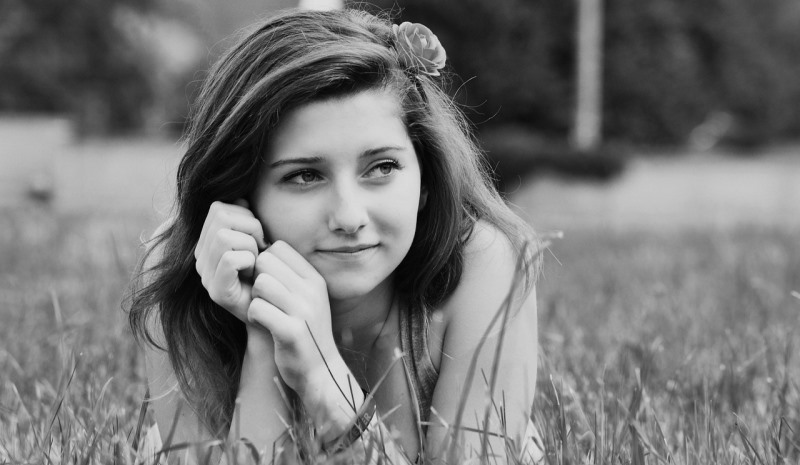 Image source: Pixabay, under Creative Commons License 
Stop fearing failures. Failure teaches you way more than success ever will. Fail, learn and move on. That is the mantra of a successful life. That being said, it is hard to fall down 7, get up 8. You need to prepare yourself for the disappointment and not run away from it. The last thing you want is a life full of regrets rather than memories.  Once you tell yourself that there are going to be roadblocks and I will stumble upon most of them, but I will not stop, there is nothing that can stop you in life.
Here are 10 reasons to have high expectations from yourself and from life:
1. What you seek, seeks you
Image source: Google, copyright-free image, under Creative Commons License 
Also called the law of attraction, this principle is based on the idea that whatever it is you are looking is also looking for you. As Paulo Coelho said in the Alchemist, "When you want something, all the universe conspires in helping you to achieve it," so dream, if you want to attract the attention of the things that you want in life. Try to be positive and seek out happiness and joy, because when you do that, you attract only good things.
When you set wonderful goals for yourself, the probability of your achieving it increases instantly. For example, you need to reach destination X. The fact that you know you need to reach X increases your chances of actually reaching the place as opposed to you not knowing where you are headed, right?
2. When you set low expectations, you are giving into your fear
Like we said initially in this post, the reason why we tend to set low expectations is that high expectations can lead to disappointments. Since we fear disappointments, we fear getting hurt, and most of all, we are scared of losing respect in the eyes of others, we settle for ordinary things in life.
But a life that is directed by fear is a boring, dreary 'task', and not life at all! You are sure to miss out on all that is amazing out there, all that is waiting for you to seize.
No matter what you expect, small things or big things, disappointment is a part and parcel of it. So why not just dream high?
3. Fall 7 times, get up 8
Image source: Pixabay, under Creative Commons License 
The other reason why high expectations are a must for everyone is that they teach you to preserve, to try harder. They teach you that there will be failures, and one should not react to failures, but respond. The only good response to failure is to try harder, and this is what you learn when you set higher goals for yourself.
Determination comes from not settling for the mediocre. Setting a benchmark for yourself means you will make use of all the opportunities that come knocking on your door. If you set lower standards, then you will not recognize those knocks as knocks of opportunity. Moreover, when someone else converts the openings into achievements, you will only be remorseful for not being able to identify the chances. All this can be avoided by setting higher goals for oneself.
---
Suggested read: 12 Awesome Quotes By Brene Brown That Will Push You To Live Your Life To The Fullest
---
4. When you reach the zenith, it will mean something
Image source: Pixabay, under Creative Commons License 
When you achieve a goal, it should call for a celebration. If the goal isn't triumphant enough, then is it a goal you should set for yourself? The fact that you are setting lower goals for yourself means you think you are capable of only that much. It is an acceptance of not being good enough. When you yourself feel you do not deserve better, how do you suppose other people will believe you are destined for greatness?
Start believing in yourself and set higher goals so that when you achieve them, the world cannot not celebrate you.
5. Live life king size
You live only once, so why not make the most of it!? If you have set higher goals for yourself, and given it your all to try and achieve them, then your time on earth is up, you can go with the satisfaction that there wasn't anything more that you could have done. No regrets. Now, that is success to me. It doesn't matter if you achieved all your goals or some of them or none of them, you gave it your all. That is enough.
6. Live out louder
Image source: Shutterstock
When you set high expectations for yourself, you tend to work really hard, and party harder. Each day becomes a celebration to you, because when a day of work ends it means you have inched your way closer to the goal you have set for yourself. You make the best of each day, and you know that you deserve a treat at the end of it.
You make the best of your time and your energy when you set higher standards for yourself. You value yourself, and you love yourself. Consequently, you find happiness.
7. You don't want to create an emotional glass ceiling
People who set lower standards for themselves, end up creating an emotional glass ceiling. You limit yourself. You become your greatest enemy. You muzzle your desires, your efforts and your hopes. You constantly tell yourself that you are not good enough for greatness.
8. A life of no regrets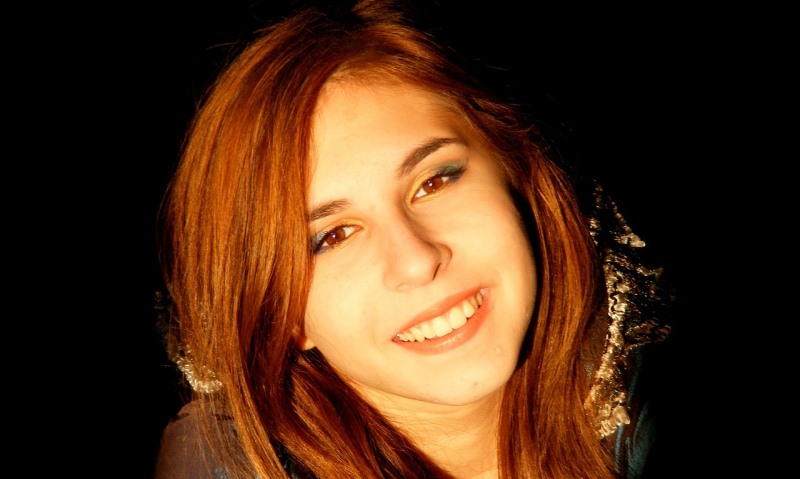 Image source: Pixabay, under Creative Commons License 
I cannot no emphasize this more. A life of regrets is the worst life ever. And if you don't want yourself to end up thinking about "what ifs" and "maybes", then start setting higher standards for yourself. You don't want to look back on the years you have lived and feel like you could have taken your chances. Do it when you still have the time.
When one lives a big life, then do not regret about what life handed them. This is because life never handed them anything that they didn't want, and they didn't settle for anything lower then what they expected for themselves.
9. Try and fail rather than not trying at all
If you set lower standards for yourself, you will never get what you truly desire from life, because whatever little you achieve, you will be of the opinion that that is all you can have. You will limit your abilities and not take chances for fear of failure.
"There is freedom waiting for you,
On the breezes of the sky,
And you ask "What if I fall?"


Oh but my darling,

What if you fly?"

 –Erin Hanson
Failures should challenge you to achieve greater things in life, do things a different way, instead of demoralizing you and teaching you to lower your expectations.
---
Suggested read: 8 Powerful Tips On How To Be More Independent In Life
---
10. What you get in the end is far greater when you set higher standards for yourself
When you set high ambitions for yourself and achieve them, no feeling can beat how you feel in that moment of triumph. Happiness is achieving your gals, but true happiness is when you know those goals are the right ones; those goals are worth fighting for, worth struggling for, worth defeating fear for.
When you set high standards, at times you might feel you are setting yourself up for failure and defeat. But when you start reaching the heights you have set your eyes on, you are only likely to go higher.
Playing it safe means you will be stuck in the sphere of mediocrity forever, and always remember,
"There is no greater fulfillment as the pursuit of dreams."
― Lailah Gifty Akita, Pearls of Wisdom: Great mind
That is all we have on today's post on why one needs to always aim high in life. Did you enjoy the read? Let us know in the comments below.
For more, sign up for our newsletter and receive these posts in your inbox every day.
See you again tomorrow!
Featured image source: Pixabay, under Creative Commons License 
Summary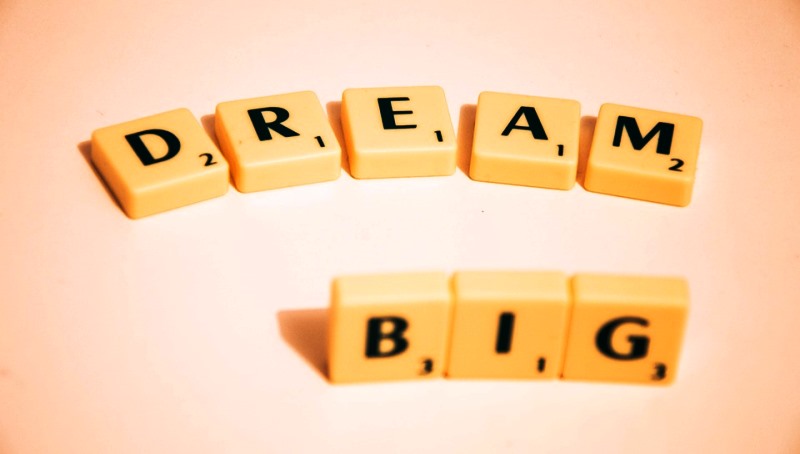 Article Name
Always Aim High If You Don't Want A Life Full Of Regrets
Author
Description
Expecting a lot from yourself is scary, but it allows you to reach out for grander things. Here are 10 reasons why you should always aim high in life.