Very often in life, we find that we do not get what we want. But if we hold up for a few more, we may see that eventually, we do get what we need.
Facing challenges in life is no new phenomenon. Often, these challenges leave us drained, making us wonder if we will ever get to the place we'd hoped we'd be in. But here's the thing about this- even though life always doesn't work out in our favor, it steers us in a direction across the bridge, we were formerly too blind to see. A place where we'd be happier than if we'd ended up where we'd planned.
Do not agree? These poignant inspirational quotes about life show how not getting what we wanted might just be the thing you were looking for:
1. Most things will be okay eventually, but not everything will be. Sometimes you'll put up a good fight and lose. Sometimes you'll hold on really hard and realize there is no choice but to let go. Acceptance is a small, quiet room.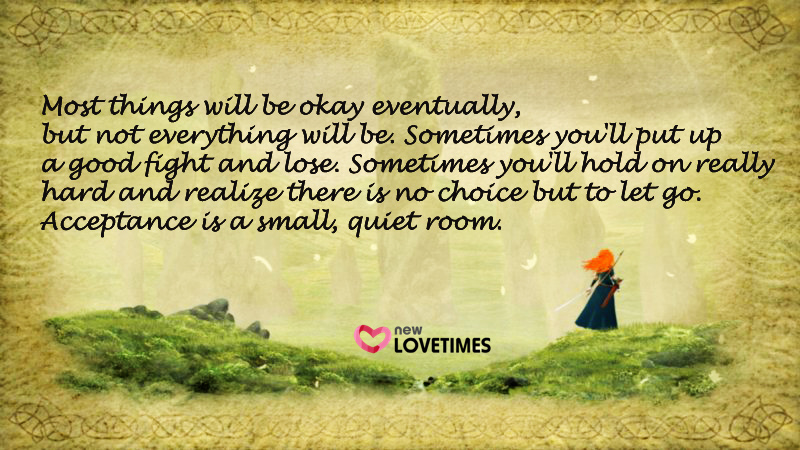 – Cheryl Strayed, Tiny Beautiful Things: Advice on Love and Life from Dear Sugar
---
Suggested read: 25 inspiring quotes about loving yourself that will make you fall in love with yourself
---
2. If I only had three words of advice, they would be, Tell the Truth. If I got three more words, I'd add, all the time.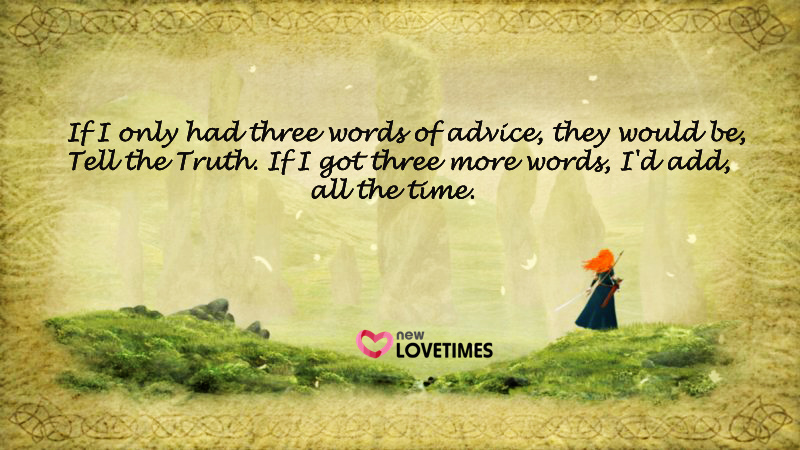 – Randy Pausch, The Last Lecture
3. Nobody will protect you from your suffering. You can't cry it away or eat it away or starve it away or walk it away or punch it away or even therapy it away. It's just there, and you have to survive it. You have to endure it. You have to live through it and love it and move on and be better for it and run as far as you can in the direction of your best and happiest dreams across the bridge that was built by your own desire to heal.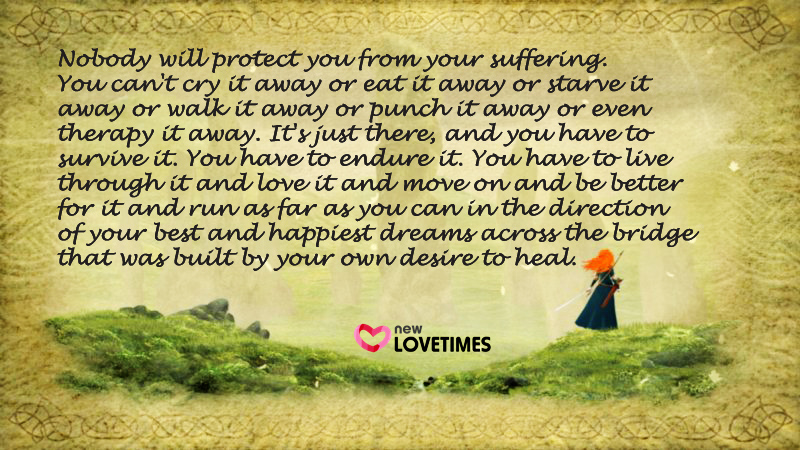 – Cheryl Strayed, Tiny Beautiful Things: Advice on Love and Life from Dear Sugar
4. We cannot change the cards we are dealt, just how we play the hand.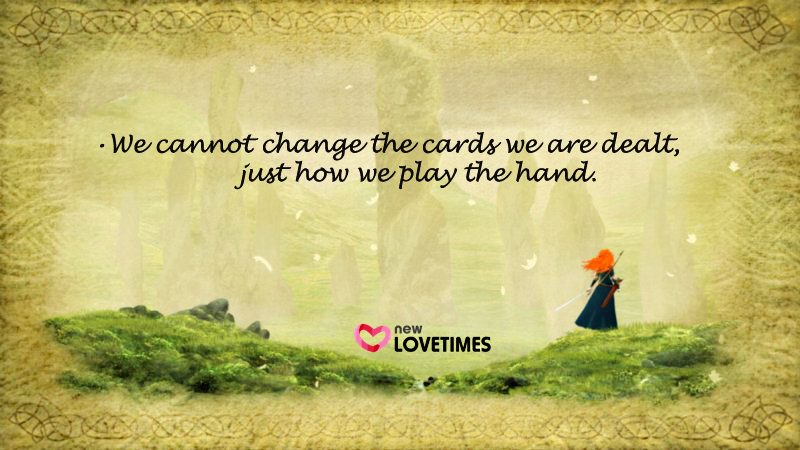 – Randy Pausch, The Last Lecture
5. Experience is what you get when you didn't get what you wanted. And experience is often the most valuable thing you have to offer.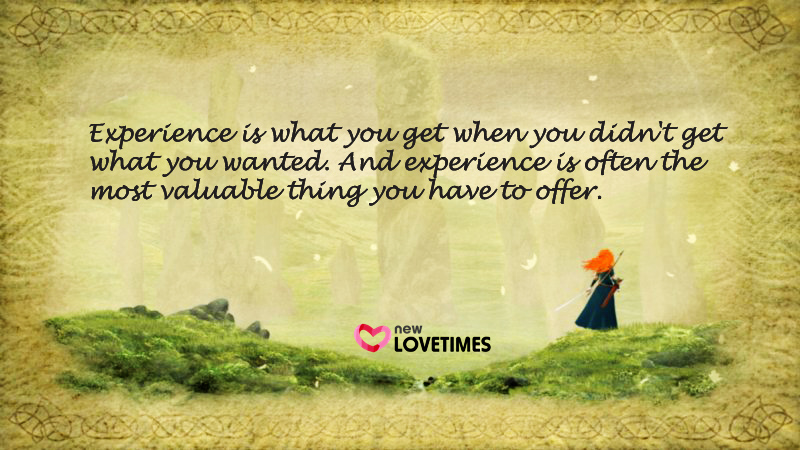 – Randy Pausch, The Last Lecture
6. If pain must come, may it come quickly. Because I have a life to live, and I need to live it in the best way possible.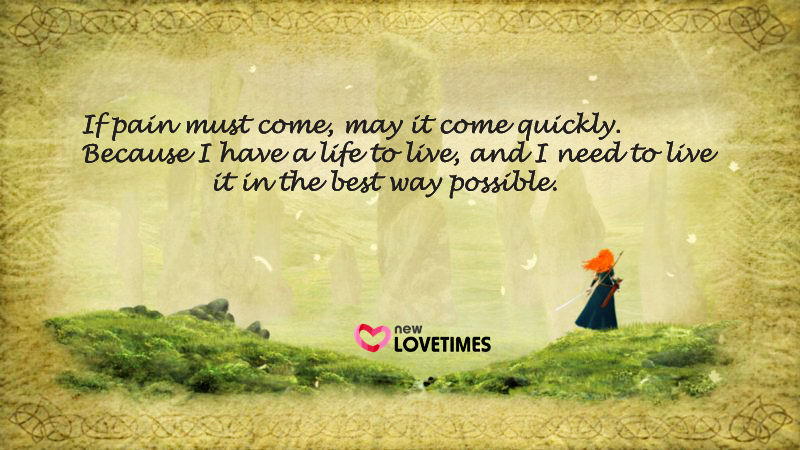 – Paulo Coelho, By The River Pedra I Sat Down And Wept
7. The secret of life, though, is to fall seven times and to get up eight times.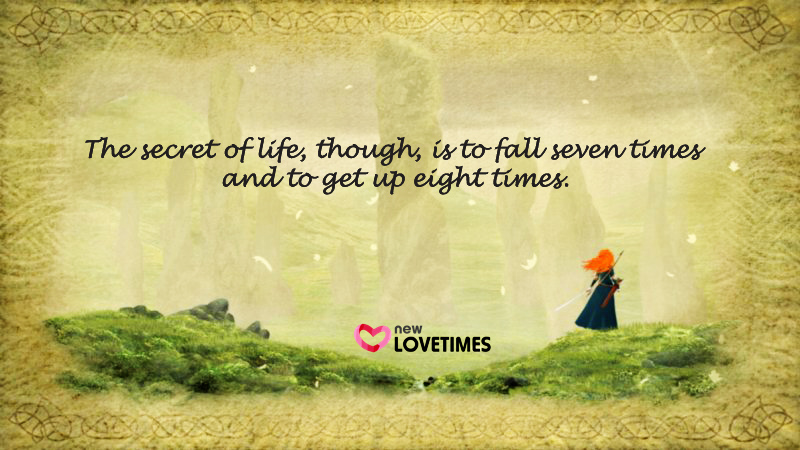 – Paulo Coelho, The Alchemist
8. Some of the most told stories are the ones that don't end well, the ones that are beautiful because someone laid it all on the line, was brave and vulnerable and submitted to the human condition. If that's your story, its time to stop running from it and start taking pride in the fact that you were strong enough to let love through.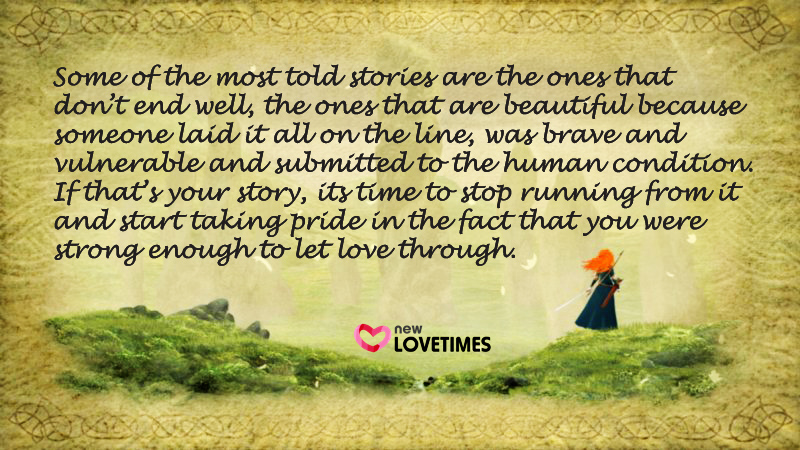 – Brianna Wiest, Sadness Is Just Part Of The Story
9. The way to not give a shit about something is to give way more of a shit about something else.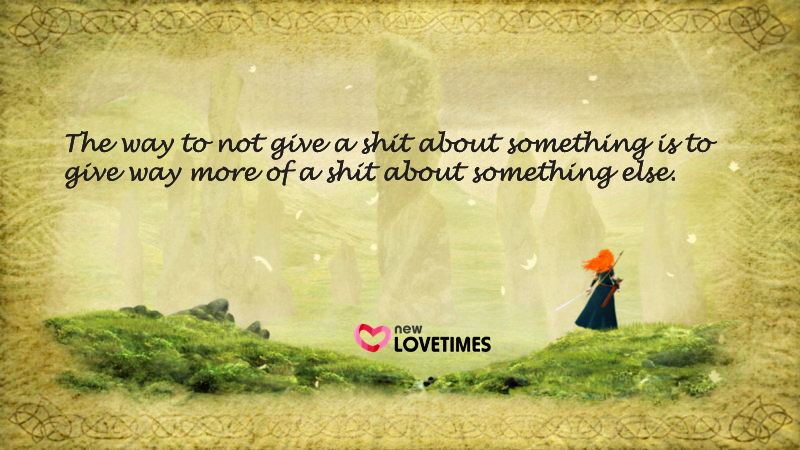 – Derek Doepker, Break Through Your BS: Uncover Your Brain's Blind Spots and Unleash Your Inner Greatness
10. Life will break you. Nobody can protect you from that, and living alone won't either, for solitude will also break you with its yearning. You have to love. You have to feel. It is the reason you are here on earth. You are here to risk your heart. You are here to be swallowed up. And when it happens that you are broken, or betrayed, or left, or hurt, or death brushes near, let yourself sit by an apple tree and listen to the apples falling all around you in heaps, wasting their sweetness. Tell yourself you tasted as many as you could.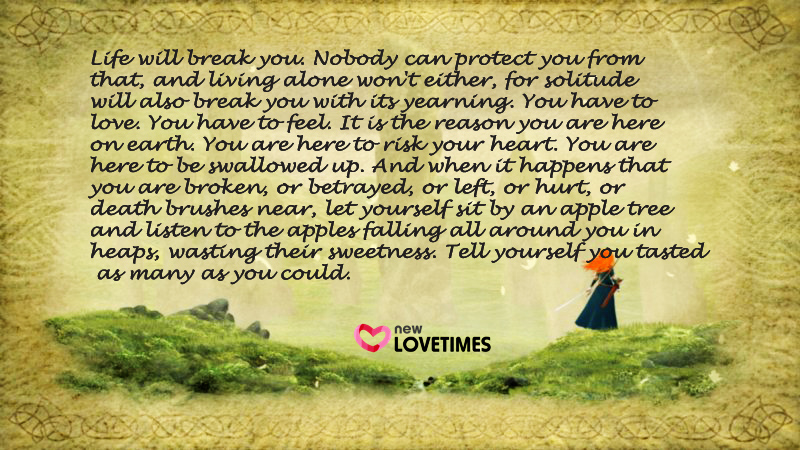 – Louise Erdrich, The Painted Drum: A Novel (P.S.)
11. When your dreams turn to dust, vacuum.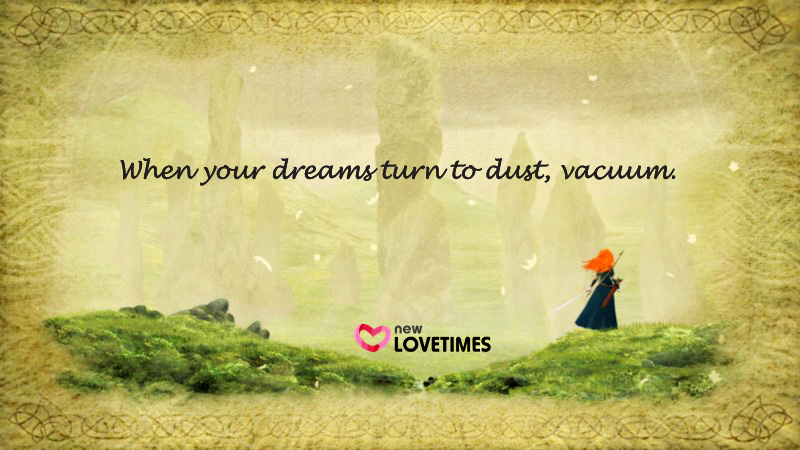 – Wolfgang Riebe, No Title
12. There's one thing I want to say so I'll be brave/ You were what I wanted/ I gave what I gave/ I'm not sorry I met you/ I'm not sorry it's over/ I'm not sorry, there's nothing to say.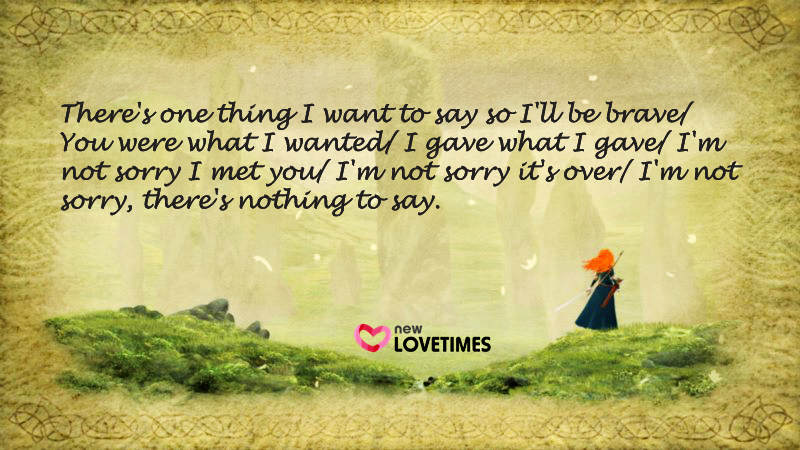 – Stars, Stars – Your Ex-Lover Is Dead
13. You can't always get what you want, but if you try sometimes, you'll find you get what you need.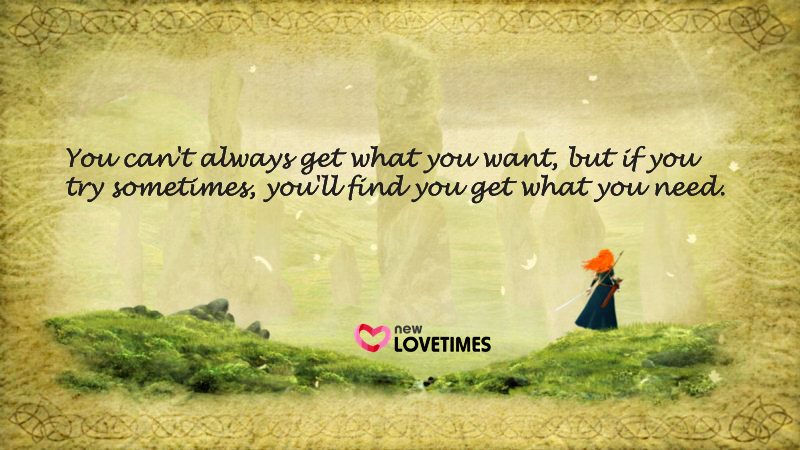 – The Rolling Stones, The Rolling Stones – You Can't Always Get What You Want (lyrics)
---
Suggested read: 20 inspirational quotes about being single that you will LOVE!
---
14. When things go wrong, don't go wrong with them.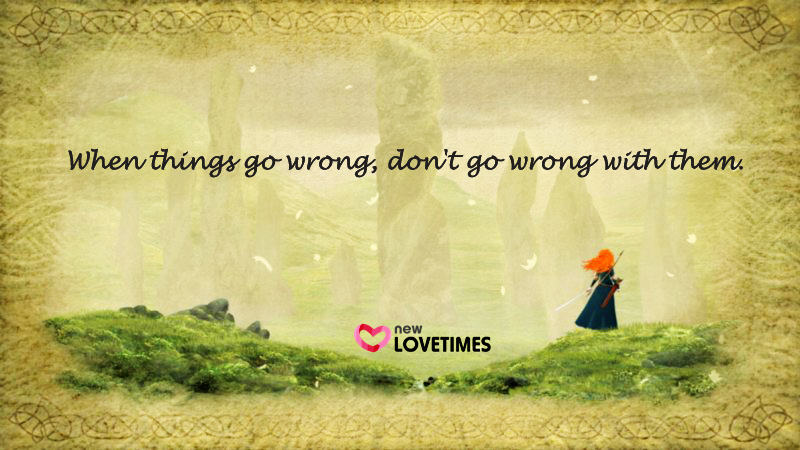 – Elvis, Elvis Presley's Top 3 Pearls Of Wisdom
Did you get our message RIGHT?
Tell us about your favorite quote from our choicest collection of 'hitting back' quotes in the comments below. We'd love to know about your favorite inspirational quotes about life and how they make you get up and fight again.
Summary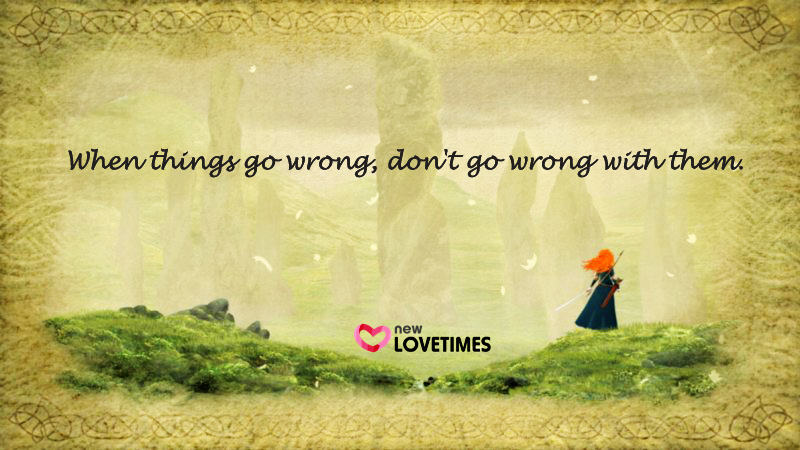 Article Name
14 Inspirational Quotes About Life You MUST Read When "This Too Shall Pass" Is Your Driving Force
Author
Description
Because a heartpicked set of inspirational quotes about life can lift that blue-sy mood!