The initial rush of a relationship is heady, intoxicating, and makes you feel invincible. That you can never go wrong, and can do no wrong when it comes to your relationship. That you have the perfect relationship with the most perfect woman, and that you couldn't be happier. But once the initial honeymoon phase is over, that's when you have to put in all your efforts to sustain and grow your relationship. Unfortunately, this is the part that most men and also women, fail to recognize. If you don't put in the necessary efforts to sustain it, resentment takes the place of contentment, and the relationship will eventually crumble.
However, what if there was an app that prodded you to sprinkle your everyday life with sweet romantic gestures, creative dates, and thoughtful gifts in order to keep your girlfriend/wife happy and make them feel cherished? This brand new app, HeroBoyfriend, may seem kinda shallow at first, but read on to know that it's anything but.
---
Suggested read: Dating app Tindog is Tinder for dog lovers
---
We all know that most men are notorious for forgetting birthdays, anniversaries, special dates, and also making their women feel cherished and wanted. It's a given that they do, in fact, love and care for their girlfriend/wife. But where they falter is when they have to express this very love. Most men aren't emotional and/or expressive. However, this new app HeroBoyfriend, just prods you in the right direction to make your woman happy.
This is how HeroBoyfriend was born.
Daniel Groch is a 32-year-old Australian man, who was in a stable and loving relationship with his girlfriend of 12 years. Or so he thought. Unfortunately, he was dumped by the 'love of his life' after 12 years in a relationship. He admitted that the breakup hit him from the left field, while he was complacent in its stability. He was shocked when he was dumped because he became too busy in his work, and he didn't even realize that he'd stopped making her feel special.
"The girl I thought I would grow old with was now 'my ex,' and I was left trying to make sense of the broken pieces. I took pride on doting on her, surprising her with flowers and weekend trips away. With little love letters and handmade gifts. We talked about getting married, buying a house, having a baby," said Groch. "But unfortunately, those things always took a backseat to my aspirations, my career and my drive for personal growth."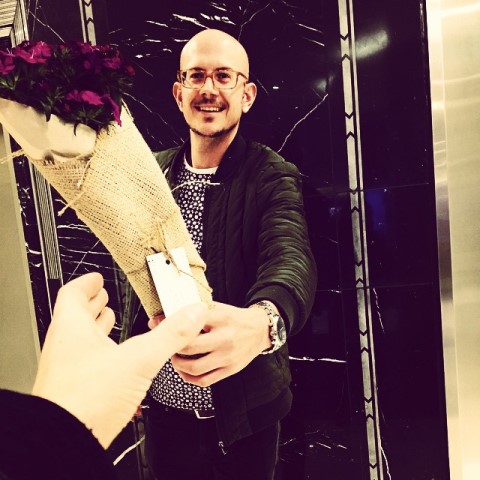 But no matter, from the broken pieces of his relationship, Groch picked himself up, dusted himself off, and came up with the idea for HeroBoyfriend, so that other men like himself would learn from his mistakes and keep their girlfriends happy and their relationships on steady ground.
Two of Groch's friends, Mike Carr and Andrew King, who empathized and realized that theirs was a common experience for many men, came up with HeroBoyfriend, the app which helps men make their partners feel special by giving them timely tips and reminders.
"The whole digital dating industry is focused on acquisition and nobody is working on retention. It seems crazy," said Groch. "With Tinder, it's easy for people to just throw you back on the heap and you go back to swiping. It has made finding someone easier, but also less valuable."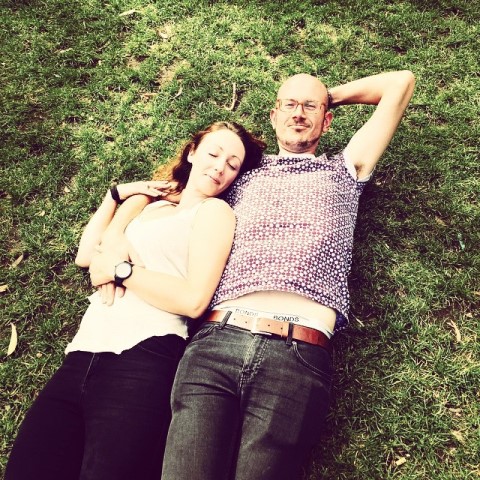 Speaking about how being dumped was the last thing he expected, Groch said he realized that it was only after his partner left that he became aware of how negligent he'd been towards her.
"I never believed that she would leave me. She couldn't. No way, not after all we had been together for so long. Not when we shared this dream of growing old together," said Groch. "Turns out I had been living in denial. For years my beliefs and behavior just didn't line up. Important events? Forgot 'em. Attention and affection? Nope, no time for that. Surprising gifts or creative ideas? Not a chance."
Further, he went on to vow that he'd never make the same mistake in the future.
"I'm never going to make the same mistake again … For the relationship to be healthy you both need to put equal amounts of thoughtfulness, attention, and investment into it."
The home page of the HeroBoyfriend app explains the difference between 'Joe Average' and 'Mr Right' thus: while Mr Right 'understands get her needs,' 'is considerate and attentive,' and 'remembers important dates,' Joe Average does exactly the opposite.
---
Suggested read: Once dating app provides one match every 24 hours
---
If you want to be Mr Right instead of Joe Average, take HeroBoyfriend app's help, which helps you 'keep on top of special occasions,' 'delight her with creative dates,' 'surprise her with unexpected gifts,' and 'always know the right thing to say.'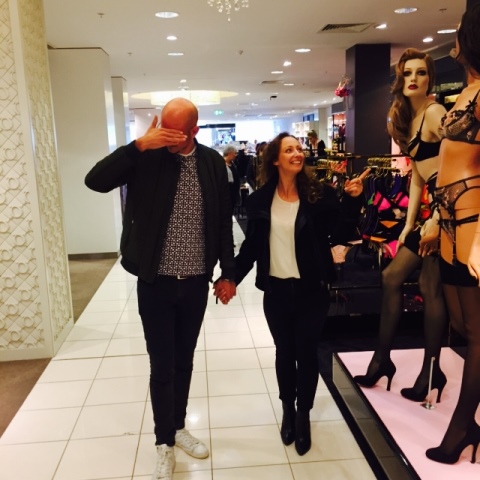 The HeroBoyfriend team explains the rationale behind the app:
"HeroBoyfriend is for guys who find themselves out of time and ideas when it comes to keeping the creativity alive in their relationship. They are in a loving and committed relationship, but between all the other desires and demands they are competing against, they struggle to continuously meet their girlfriend's expectations."
Well, there you have it. Do you want to become Mr Right and make your girlfriend happy? Then sign up for this new app. And don't forget to tell us all about your experience in the comments below!
Ciao!
Summary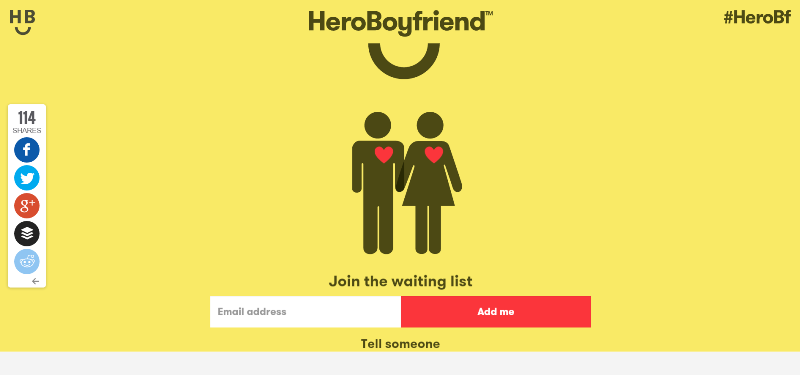 Article Name
HeroBoyfriend App Could Prevent You From Getting Dumped
Author
Description
HeroBoyfriend app is an Australian relationship app that could prevent you from getting dumped by your girlfriend. Here's how it works.