Seems like 'banning' anything and everything in sight is the new mantra that the various government bodies are following. Ban p*rn, ban beef, ban parties, ban movies, ban books, ban paintings, ban artists, ban writers, ban meat, ban this, ban that – is there no end to this ridiculousness? And joining the bandwagon of banning perfectly good things, a Bengaluru-based Muslim man wants the government to ban vegetables!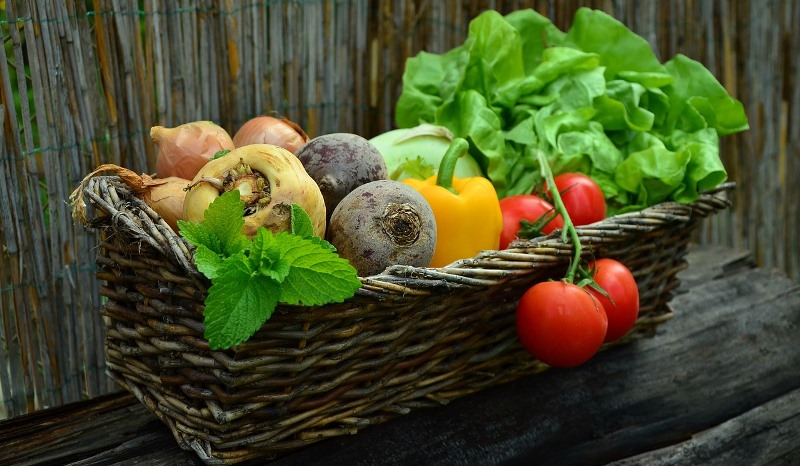 Image source: Pixabay, under Creative Commons License
Hold your horses, let me explain. Remember the meat ban that several state governments imposed in several parts of the country during the Jain fasting period of Paryushan or Ganesh Chaturthi? Well, on a similar vein, filmmaker Falah Faisal has launched an online petition on Change.org asking the government to ban vegetables on the occasion of Bakr-Eid, which is to be celebrated on the 25th of September.
But why would he want to ban vegetables for a day? Because 'plants have feelings too'! Faisal's petition is simple and to the point. While the government can ban meat on various religious reasons, the minorities should have a say in the matter too, is his argument.
In his petition, he writes,
"With the meat ban being enforced on us due to various religious reason, I think it is only rightful for us minorities to have a say. As a Muslim, I'd like to call for a ban across the country on vegetables of all kinds of Bakr-Eid (September 25, 2015). Because plants have feelings too." (sic)
---
Suggested read: Lawyered: The anti-p*rn ban PIL for Mr Kamlesh Vaswani's perusal
---
Then, he goes on to cite a few more reasons why the ban on vegetables need to be put in place.
1. Sacrifice: "The prophet, Ibrahim was willing to sacrifice his own son. I hope we all can give up eating vegetables for day," Faisal writes in the petition.
2. Vegetables can be dangerous: "Recent reports state that the levels of pesticide present in vegetables is on the rise, which means they are actually harmful for us."
3. Fasting is good for the health: "If you are someone who is a vegetarian who doesn't eat anything but the offshoot of plants, I bet you can starve for a day. Fasting is good for you. We do it for a month every year."
4. Kisaan ki jai: "The ban provides for itself. It also gives the hardworking Indian farmers a day of much deserves rest."
5. Sharing is caring: "If the demand of banning vegetable consumption is unreasonable my alternative demand is that everyone in the country, irrespective of religious beliefs partakes in the consumption of mutton (biryani) on that day. You can come over to my house. I don't mind sharing. We have lots."
At the time of publication of this article, the online petition for ban on vegetables on Change.org had 597 supporters, in need of 403 more to achieve its goal.
Would you support this ban on vegetables? Tell us in the comments below.
Featured image source: Pixabay, under Creative Commons License
Summary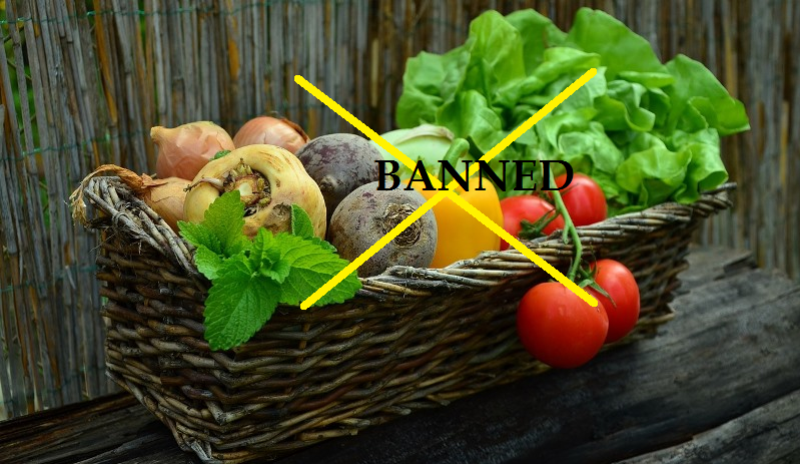 Article Name
Ban On Vegetables: Muslim Man Launches Online Petition
Author
Description
Following the meat ban on various religious grounds in several parts of the country, a Muslim man has launched an online petition for ban on vegetables!