India has for long deified cricketers. The adoration, the adulation, the mass hysteria and life coming to a near standstill every time these cricketers step on to the field. All of this, at the peril of other sports in India. What we need are more role models from other sports – someone who is talented at the sport, committed at excelling at it, someone who can also sell the sport to others through their own charisma.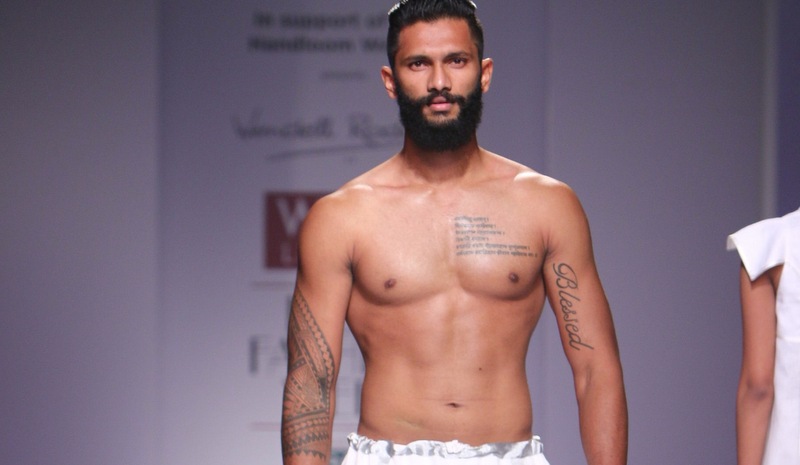 Meet Prathamesh Maulingkar. Humble, talented, stylish and loves his family.
Pratham is 23 years old, 6'2", 85kgs, and strapping, plays for Dempo as central defender, walks the ramp when he's not playing, and he's stylish to boot. He is committed to the sport – after his 12th, he had to move to Delhi and did not want to pursue a half-hearted correspondence course. He chose to dive into football full-time as a professional player, playing first for Arrows and then for Dempo. Training and playing professionally is a fulltime role and keeps him busy through the year. He has made it to the cover of the Men's Health magazine that is currently on the stands.
Read about his journey in his own words.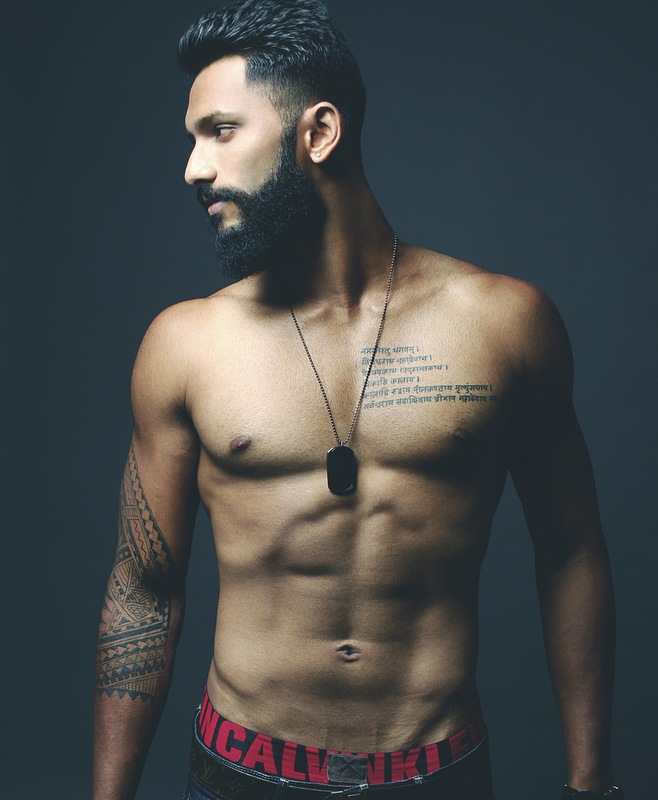 Image courtesy Prathamesh Maulingkar
How did you pick up football?
Like all Indians, even I was crazy about cricket as a kid. But in Goa, football is like the national game (chuckles). My dad, uncle and a lot of other family members were all into football and I started playing since the time I was 14 years old.
Tell us about your playing position
Being a defender is a thinking role. You need to be concentrating on the game 100%. You cannot lose focus even for 1 second. I used to be a striker at the start of my playing days, but because of my tall build, my coaches moved me to the central defender position. I thoroughly enjoy this position and the way I am able to contribute to the team.
How in heaven's name did you get to walk the ramp at Wills Lifestyle India Fashion Week in Delhi?!
By accident! That was my very first attempt at modeling! Rishad, a friend of mine had long insisted that I give modeling a try. As it happened, I was injured and also underwent a minor surgery and hence was not training. So when he suggested it again, I figured, why not? We met the famous designer Wendell Rodricks, who coincidentally lives just a few minutes away from my house in Goa. He liked me, and asked if I would walk for him at the Fashion Week.
Honestly, I had no idea the fashion week was such a big deal. I only realized the significance when I actually landed up there. I've always been interested in style and fashion so I actually enjoy this new role.
OK – but how did the Men's Health cover fall in your lap?
Well, it happened soon after. Wendell got me in touch with Jamaal, the editor of Men's Health India. He saw a few pictures of mine and retained some. I thought that was the end of it. Then he called up a few days later and said, we might use one of the pictures, but its not decided yet. I couldn't believe it when he confirmed and sent me a picture of the cover a day before it was out on the stands. I showed it to my mother first. I still cannot believe that it has happened!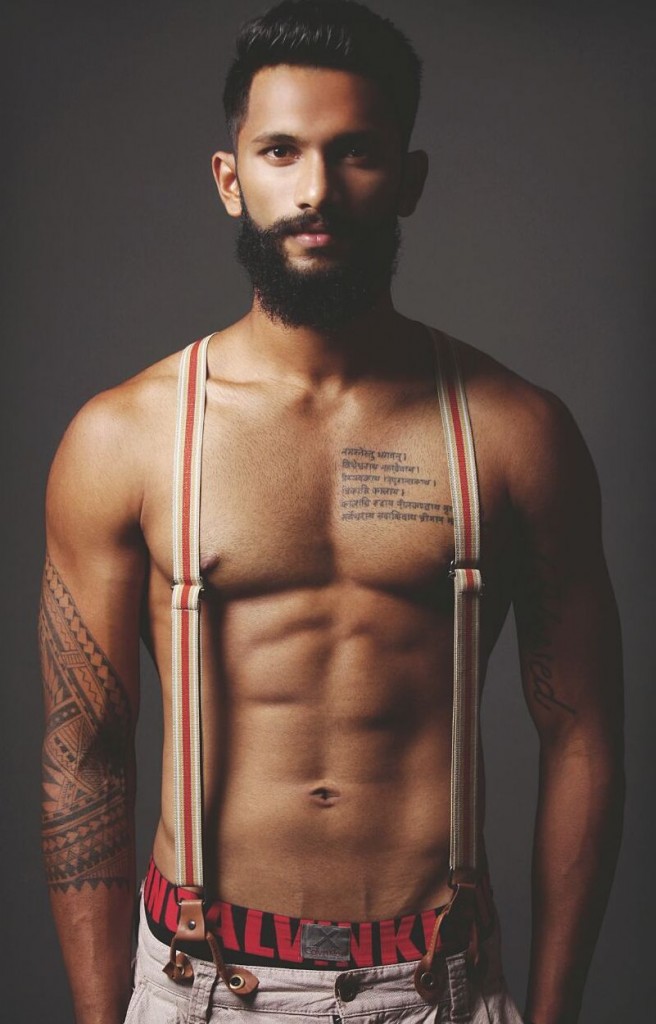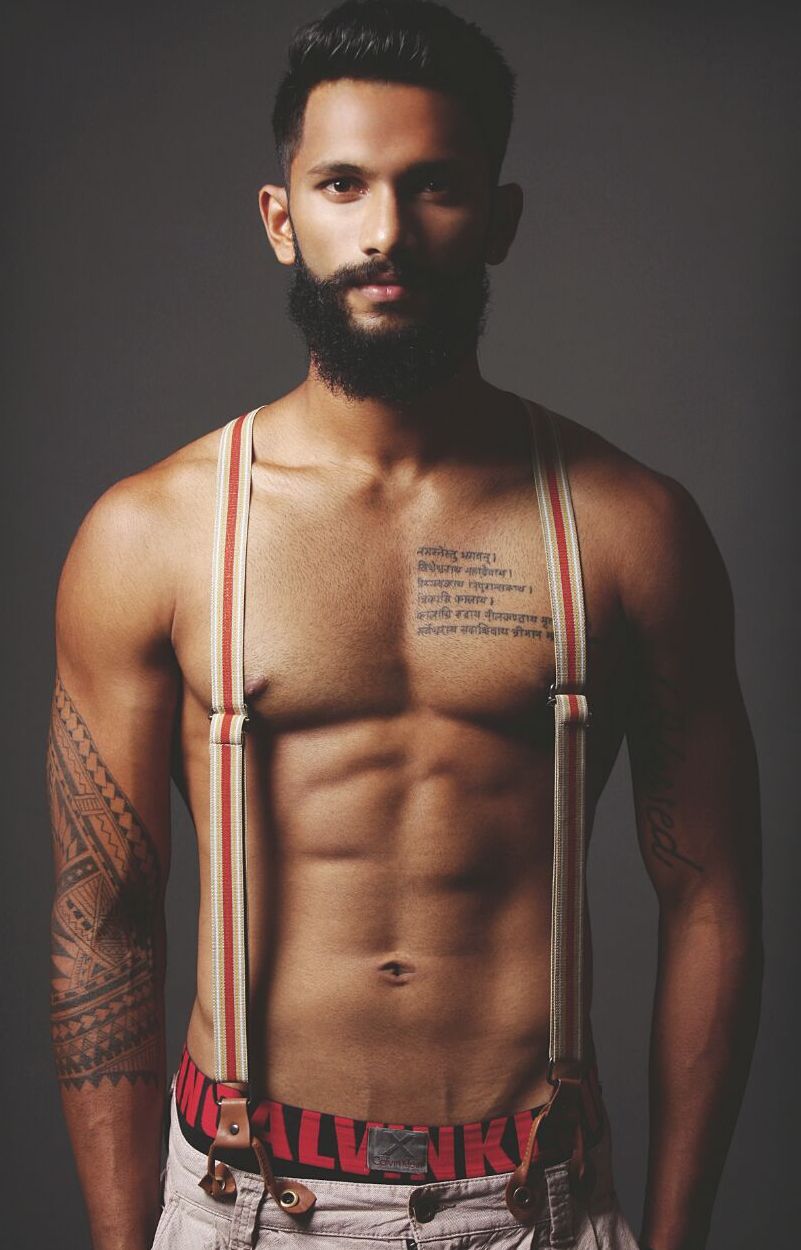 Image courtesy Prathamesh Maulingkar
So, where do you think you get your sense of style from?
I honestly can't say where I get it from. Maybe it's the way I dress or the way I carry myself, being a sportsman. I follow a lot of style icons on Instagram, Facebook and other platforms when I have the time between training sessions. And living in a hot country like India, I guess we should always try and wear fewer clothes (guffaws)
Why the tattoos?
Each tattoo has significance to me.
The one on my chest is a Sanskrit prayer to Lord Shiva, written in Hindi.
The second one is on my calf, which is depicts a football move called the 'sliding tackle', with one player running and the other sliding to tackle him.
The third one is on my left arm, which simply says 'Blessed' because I truly feel so, given the love and opportunities that have come my way.
The last one is on my right arm, which is a complex design that is yet to be completed.
Now tell us – are you single?
Is this really necessary? (laughs). Well yes, I am.
We're sure our women readers would be glad to know that! What does love mean to you?
I honestly have no idea. I had a relationship three years ago. But for me, I don't know why, but I think, "It doesn't work when you are young". When you are young you want to do a lot of things, you want to explore, you want to grow and so it never works out if you get into a relationship when very young.
When you break up, you go through a lot of pain and sadness. So it is good to get involved only when you are ready. Maybe 3-4 years down the line, I will fall in love with someone.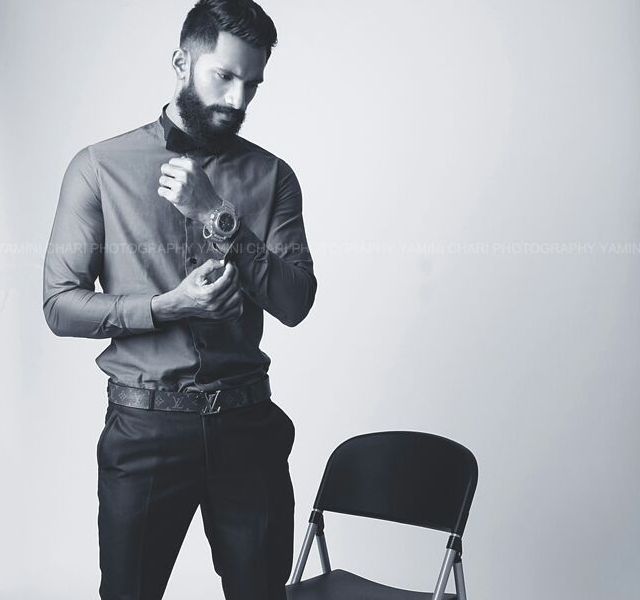 Image courtesy Prathamesh Maulingkar
What is the love of your life, then?
Its my dad, mom and my family. We have a close family. Many have moved abroad to work and make a life for themselves. But when it comes to Ganesh Chaturthi and Diwali, everyone comes over to the big family home. We make sure to spend the holidays together, which makes all the difference to me.
How does one get that killer body?
My focus is football and so cannot workout at the gym every day. We lose about 1.5-2 kg every training session, which we have to gain back by the time we enter the next morning's training session. That means we have to eat right, drink lots of water and take care. For every 1kg body weight you lose, you need to drink about 1.5 liters of extra water. So if my normal quota is 4 liters per day and I lose 2kg in a training session, I need to drink my usual 4 liters plus another 3 liters just to maintain my body weight. We in fact have to give our weight at the beginning of our training session every single day.
I believe in having a fit body based on body-weight based exercises. We footballers cannot have a buffed up, muscular body. We need lean, agile bodies and body-weight based exercises like push-ups, dips, pull-ups are what give core body strength.
What's next on the horizon? Films?
I have no idea. I take life as it comes and go with the flow. But I take everything that comes my way positively.
Dempo is a big club where playing when recuperating from an injury is hard. So I plan to join a smaller club with lots of playing opportunities to regain my groove and get back to my full playing potential.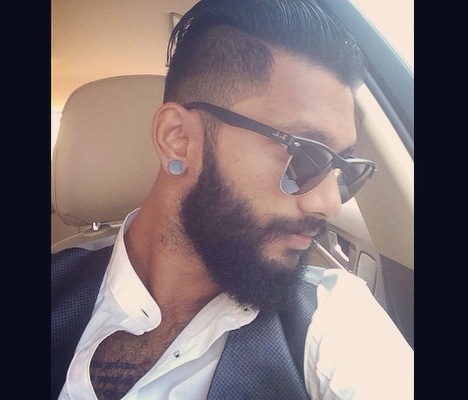 Image courtesy Prathamesh Maulingkar
Are you Susegad like all Goans are said to be? (Susegad – laid back, chilled out)
When it comes to my daily sleep, yes I am! But as I've traveled on work to Delhi, Kolkata, Chennai and other places, I've got a view of the world and know how hard people work. So I never miss my training sessions or my workouts. So yes, I am a bit susegad, but not as much as other Goans!