You know the man.
Kamlesh Vaswani, the 'happy man' behind the 'porn ban.'
Image source: Facebook
The 43-year-old advocate from Indore, who lost the porn ban case in Supreme Court, has managed to get the ministry of information and broadcasting to issue a directive to BSNL, MTNL, and ACT service providers to ban as many as 857 porn websites. The list, by Vaswani's admission, was 'sent in a hurry,' slashed down from a giant corpus of some 2000-3000 porn websites Vaswani deems 'obscene.' In his hurry, he has brought down innocuous sites like CollegeHumor, 9gag, torrentsources, and even sites that host mainstream movies!
And if that were not enough, the 'humanitarian' petition, that failed to get an interim order passed by the chief justice HL Dattu who rightly observed that the step would be a violation of the right to personal liberty under Article 21 of the Constitution, was acceded by the Centre despite its non-basis in any research.
And before they 'ban' me for having typed that and attempting to bring about a surge of keyboard activism, let me draft my reply to  Kamlesh Vaswani's PIL submissions with facts from my own anti-porn-ban PIL.
1. PIL for the "innocent, susceptible, vulnerable"
Vaswani says in his PIL that he is fighting for the fundamental rights of 75 percent Indians who are the "innocent, susceptible, vulnerable women and children of India."
My able opponent believes that banning porn = protecting the rights of the innocent, susceptible, and vulnerable women and children in India. Let's look at the terms used in the context of women and children, apiece:
In the case of women, applying the term 'innocent' is to make a sweeping generalization and a statement that is so vague that it merits little counter argument. Innocent of what? Watching porn?? Really, Mr. Vaswani? In a country that has the most prolific consumers of porn and is the fourth largest consumer of porn in the world, right after US, UK, and Canada, it would interest you to know that 30% of porn traffic comes from women users. Yes, not many women are allowed to speak of it because society has conditioned many to believe that self-pleasure is the sole prerogative of the men and to even think of self-pleasure is dirty, despicable, and not to mention, dangerous! By painting the picture of an 'Indian woman- ideal woman' in images of a mute recipient of penetration that is intended to give the undeniable and inviolable rights of the male libido its gratification and deeming the women on top, the one in leather boots and a dog collar commanding gratification in an unabashed tone as anomalies, you have made women internalize that their realm of pleasure must be kept secret. But innocence is NOT a part of it. These women, Mr. Vaswani, are more aware of their sexuality and blow the lid right off the state of sex in Indian households where a man's orgasm is deemed the be-all-and-end-all of things. If anything, porn helps establishing how lusty romps can rev up pleasure for the man and woman both. And many couples have confirmed bolstering their sexual stimulation and gratification levels after consuming porn together.
---
Suggested read: Why is marital rape an oxymoron in India?
---
Of course, you may argue that this is largely an urban phenomenon where porn consumers are able to differentiate between the unrealistic expectations bred by such content and the reality of sexual encounters – but in that case, your focus, Mr. Vaswani, should be to weed out the 'lack of awareness' related to porn instead of denying an access altogether. In a country where the 'culture' calls for an elimination of sex education too, as was made clear by Union Minister Harshvardhan last year, I wonder if this 'critical' step (as you call it) that helps protect 'innocence' (read: breeds lack of awareness) engenders the very things you use next in relation to women: susceptibility and vulnerability.
As you continue to protect the 'innocence' of women in the aforementioned way, you continue to engender a complex nexus of taboos surrounding sex. Not only do you relegate sex to a realm reserved exclusively for males but you also underline the writing on the wall – sex is meant for procreation only. Well, at least in the 'culture' our bans try so hard to protect. In keeping the 'innocence' of women intact but banning porn, you deny men the pleasure they could avail with their hands in the ambit of their own private space and exhort them to channel their libido elsewhere. And while I am not saying that educated youth of the country would jump on any moving thing with breasts and a vagina – you surely are opening a route there. At least, for most of the rural masses, who denied an access to stream videos on their fingertips, will now paw on their wives (and hopefully, not more women) without protection and add to the teeming millions. There's the case for marital rape, Sir, an issue for which you aren't doing anything. Sex education and porn can be potent partners for awareness. Tap the potential, Mr. Vaswani.
A critical contention you conveniently miss there is that crimes aren't related to porn at all. A criminal is a criminal. A rapist is a rapist, and the scouring for 'reasons' behind the possible intent of a 'rape' are merely justifications for why a man couldn't keep it in his pants. Needless to add, with no real basis, whatsoever. Evidence, you ask. Take a look at Wendy McElroy's research:
"In 1983, the Metropolitan Toronto Task Force on Violence Against Women commissioned Thelma McCormack to study pornography's connection to sexual aggression. McCormack's study indicated that pornography might be cathartic and, so, it might reduce the incidence of rape. Her report was discarded and reassigned to David Scott, a non-feminist committed to anti-pornography, who produced more palatable conclusions. Statistics almost always contain assumptions and biases. Sometimes the bias is an honest one. For example, a researcher who believes that sexual aggression is a learned behavior will naturally ask different questions than someone who believes aggression is an instinct. Other forms of bias are not so honest. For example, when a reporter for the Boston Phoenix asked the radical feminist Susan Brownmiller to supply some evidence for her assertions, she snapped back: "The statistics will come. We supply the ideology; it's for other people to come up with the statistics." For the sake of argument, let's assume that a correlation exists between pornography and rape. What would such a correlation prove? A correlation is not a cause-and-effect relationship. It is a logical fallacy to assume that if A is correlated with B, then A causes B. Both might be caused by a totally separate factor, C. For example, there is a high correlation between the number of doctors in a city and the amount of alcohol consumed there. One does not cause the other. Both result from a third factor: the size of the city's population. Similarly, a correlation between pornography and rape may indicate nothing more than a common cause for both. Namely, that we live in a sexually repressed society. To further repress sex by restricting pornography might well increase the incidence of rape. Opening up the area of pornography might well diffuse sexual violence by making sexuality more understandable."
My argument is the same – can you allow for freedom of women, sexual liberalization, and freedom of choice to remain fellow travelers? If not (which, clearly, you have succeeded in doing to an extent), you will simply succeed in keeping antiquated sexual mores, dominant socio-cultural scripts, and sexual hypocrisy intact. This, in turn, will underscore the sexual needs of a nation. I will leave you with Myra Kostash's answer in relation to the gross violation of the right to liberty you are intent on accomplishing:
"Freedom to read, publish or watch does not necessarily assure a society of justice and peace, but without these freedoms it has no assurance at all."
As for children, there is no excuse to be made for pedophiles. I'm with you on that one. We do need to take steps to stop the exploitation of children. There is, of course, content on the web that should be kept away from children lest it mess their mental and emotional makeup – but we, as a society, are technologically equipped to prevent that access. For kids who still skirt around security, the issue is one that holds to all forms of access-denial. So, weed out the objectionable material. It is difficult but not unfeasible.
However, an important consideration in the matter is that if curiosity is the animal to blame, then, wouldn't we do better to undo the mute button we hold ourselves on around children whilst having conversations about sex. Wouldn't the inane attempt to protect our 'culture' by denying our children any sex education be better off banned? Wouldn't it be better to teach them what they NEED to know to be 'safe,' – what they NEED to know so as to not be 'susceptible and vulnerable?'
You are a smart man, Mr. Vaswani – you know the answer to that one!
2. Porn is "moral cancer"
He claims that pornography "is like moral cancer that is eating our entire society at every second across country." He has described it as "a trade more deadly than potassium cyanide."
Okay, I guess you have been claimed Mr. Vaswani. No, not by the 'cancer' which is 'more deadly than potassium cyanide' – but by the idea that porn rots the moral corpus of a society. I don't blame you – you have quite the power of numbers with you – from religious fundamentalists to politicians and even – members of the academia who helped you put together that 'list' of 'obscene sites.' But I have someone here who will convince you otherwise and trust you me, it is hard to counter him. My witness – Science. The correlation between porn and crime is part of what researchers deem pop psychology. It stems from ideological motivation and has little basis in actual, real, scientific evidence. Research has found that there is, in fact, a distinct connection between porn consumption and decreased crime rates. In a paper published in 2009 in the International Journal of Law and Psychiatry, Milton Diamond reviewed a very broad number of studies that have explored the supposed ill effects of pornography. Subsequent to his extensive review, Diamond concludes (p. 312):
"Indeed, the data reported and reviewed suggests that the thesis is myth and, if anything, there is an inverse causal relationship between an increase in pornography and sex crimes. Further, considering the findings of studies of community standards and wide spread usage of SEM [sexually explicit material], it is obvious that in local communities as nationally and internationally, porn is available, widely used and felt appropriate for voluntary adult consumption. If there is a consensus against pornography it is in regard to any SEM that involves children or minors in its production or consumption. Lastly we see that objections to erotic materials are often made on the basis of supposed actual, social or moral harm to women. No such cause and effect has been demonstrated with any negative consequence."
And it may interest you to know, Mr. Vaswani, that a regarded scholar of pornography Neil M. Malamauth, who had for decades been a member of your faction and argued for the ills of pornography, conducted a research with Gert Martin and leapt beyond his a priori bias in his paper Self-Perceived Effects Of Pornographic Consumption. In their survey of 688 young Danish adults (men = 316; women = 372), Hald and Malamuth found that respondents construed the viewing of hardcore pornography as beneficial to their sex lives, their attitudes towards sex, their perceptions and attitudes towards members of the opposite sex, toward life in general, and over all. The obtained beneficial effects were statistically significant for all but one measure across both sexes. Now here is the kicker: A positive correlation was obtained between the amount of hardcore pornography that was viewed and the impact of the benefits reaped. This positive correlation was found for both sexes. In other words, the more that one watched porn, the stronger the benefits (for both sexes)!
---
Suggested read: India's National Secret: Why gay men end up marrying women!
---
This correlational data is steeped in extremely robust and repeated research and there are many more scholars and studies I could quote. Believe it or not, porn is beneficial to society, and Science, my witness here, has seen it, recorded it and is repeatedly reciting it. Of course, it isn't a message people of your faction want to hear, Mr. Kamlesh Vaswani – but the truth shall triumph.
In painting an unbiased picture, I WILL point out, in my accountability as a writer and harbinger of truth, that people who do report problems owing to consumption of porn are few and far between. They are self-identified addicts who constitute less than 1% of the total percentage of porn consumers. That is a minuscule amount and there are people outside who can help. There are effective ways to counter the addiction, grow beyond the moral policing that causes them to indulge more than they should, and channel their energies elsewhere.
Moreover, on a personal level, Sir, I'd like to point out that morality is subjective. A short skirt might be immoral for you but even nudity for a twenty-something might be completely okay! And what one finds obscene is not so much about the content as about the mind that 'judges' it. You, Mr. Vaswani, find CollegeHumor obscene. There are millions who love it for being so close to reality!
3. The "worst killer"
According to Vaswani, porn is a "plague" that is "worse than any we could imagine" which hampers people's peace of mind, health and wellness, and puts their happiness and human potential at risk. "Most people know someone affected by this plague, the worst killer that has ever been devised," he writes in his PIL.
I only have one question there – how many have been killed? Is there a number? Any proof that pornographic content was lurking about in the shadows, with a knife that it could stab the 'victim' with after the 'gratification' was over?
4. "Worse than AIDS or Hitler"
Porn is a slow killer, he says. "Nothing can more efficiently destroy a person, fizzle their mind, evaporate their future, eliminate their potential or destroy society like pornography," says the petition. "It is so terrible that many do not even recognize it until it is too late, and most refuse to admit it. It is worse than Hitler, worse than AIDS, cancer or any other epidemic. It is more catastrophic than nuclear holocaust, and it must be stopped."
Really? Infringement of our liberty – Talibanisation of the internet – worse than Hitler's dictatorship? And to compare the worst event in World History – the genocide of millions of Jews during Hitler's reign – to porn? Seriously? How can you even compare the two?!
And again, killer? Like AIDS? How, Sir, how? Pray, tell me.
5. Real sex doesn't "measure up"
Vaswani contends that people who watch porn struggle to emulate it in their actual sex lives — only to fail. "Girls and boys who see pornography feel as if they can never measure up and often struggle to perform like the porn stars they have seen online," he says in the petition.
Again, the problem here isn't so much the availability or non-availability of porn as it is the availability of information that can help adults decode the 'information' and winnow out the 'unrealistic aspects.' The problem? Divorcing porn from sex education. Plus, if you are really open to hearing about it, porn opens up channels to revolutionize the boring-routine twelve minute jackhammer session or weekly missionary that an Indian married couple rusts the marital bed with. By opening up channels of communication, exposing one to things outside of what one has experienced before and kindling inspiration for new scenarios, positions, and places alongside techniques, tricks, and processes that can flare up pleasures by a hundred notches, porn is actually helping real sex take the stairway to reaching the apex of pleasure. Psychologist David Schnarch says in his book Resurrecting Sex: Solving Sexual Problems and Revolutionizing Your Relationship, 
"Porn can actually help foster emotional and sexual intimacy. By watching porn with your partner you explore secret fantasies and open up a conversation about what you like, don't like, and what you think is ridiculous. Because sex is often hard to broach as a topic over the dinner table, putting on a video allows you to explore something seemingly taboo in an open and fluid way."
And if you haven't given this chance to porn already (ahem), Mr. Kamlesh Vaswani, give it its due.
6. Annoying pop-up ads
He argues that a big reason for his overwhelming concern against pornography is the "display of advertisement of pornographic websites without the permission of the viewer." Interestingly, his contention is that these could prove embarrassing in certain gatherings. "Such uncontrolled display of porn advertisement banners usually come out while browsing the internet at home or business meetings and are sufficient to offend the people browsing internet."
Matter of a click that blocks pop-ups, Mr. Vaswani, matter of a click!
7. Not an attack on freedom of expression
According to Vaswani, making porn illegal and enforcing a total ban "is not a very serious attack on the freedom of speech and expression." He argues that since porn is "neither speech nor expression," but "purely a conduct," it is an anti-societal pursuit.
Hah! I am not even getting started on this one. Didn't the Chief Justice give you a crisp, pithy statement on the same? That's my argument. Article 21 – just to refresh your memory.
8. "Mental images can never be erased"
End of argument.
We didn't even begin the argument on this one, Sir. For a man who seems to indulge in reruns of Sasuraal Simar Ka, I don't see how a natural process (sex) is so vital to be erased right off the mental slate when the highly unrealistic notions of 'family dynamic' as shown in soaps as these that uphold our 'culture' can freely rove about our mental landscapes – free to cloud all sense! Seriously, Sir, those images from porn, as long as they stay, in the situated context of healthy sexual expression, are really healthier than any other thing the Indian television is ever likely to produce!
Plus, can you explain marital rapes in these soaps? Or for that matter, the non-criminalization of marital rape in the country?
Ahh, thought so!
And that is that.
A Porn Ban In Kamasutra Land is a poignant irony, anyway, Mr. Vaswani, no? Just to leave things on good terms! <might save me from being banned :P>
I rest my case.
Featured image source: Facebook
Summary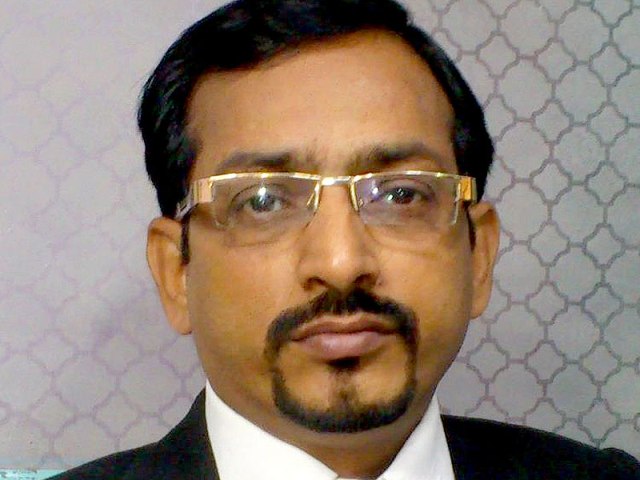 Article Name
Lawyered: The Anti-Porn-Ban PIL For Mr. Kamlesh Vaswani's Perusal!
Author
Description
Porn should not be banned. We make a case against Kamlesh Vaswani who got the government to ban porn.