How many sarees do you have in your closet, stocked up for when you have a function to attend? When we go shopping, as women, we never let go of a saree that we absolutely want, irrespective of how many times we'll wear it. Want trumps need, and we HAVE to own it, no matter if it's only going to see the inside of your closet!
We don't wear a saree every day to work or when we're out with friends, like our mothers and grandmothers have been doing because we're used to wearing jeans, kurtas, and casual clothes in daily life. That isn't necessarily our fault because that's what we've always worn and we find it so comfortable.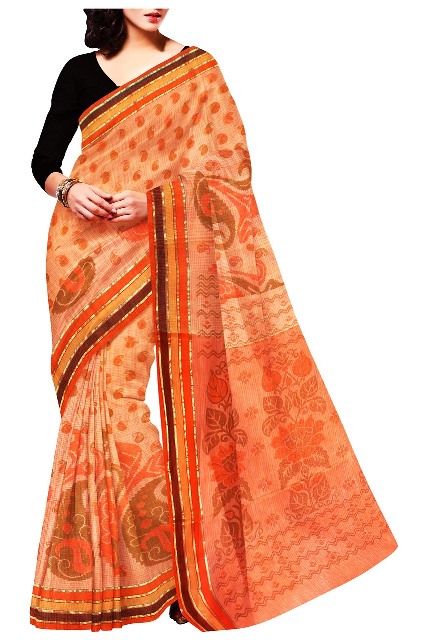 Image source: Pixabay, under Creative Commons License
And you can't deny that you're always worried that the pleats of your saree won't hold and your mom won't be around to help you fix it!
And this is the case with most of us. Trust me!
---
Suggested read: Marion Cotillard says, 'I don't qualify myself as a feminist'
---
Ally Matthan and Anju Maudgal Kadam could foresee the future where sarees all over the world are gathering dust in the back of our closets and gorgeous prints, patterns, and fabric were going to waste. To relive fond memories, reminisce the simpler times when they were much younger, and their grandmothers wore sarees every day which were then passed on to them, to celebrate life, their heritage, past and their relationships, and mainly to make sure that these beautifully woven sarees are worn for a change, Ally and Anju founded the #100SareePact.
Image source: Facebook
It started off with these two Bengaluru friends making a pact to wear their sarees a 100 times before this year ends. To keep themselves and each other motivated, they put up pictures of the time they wore a saree and celebrated it via a blast from the past or simply stating what they're wearing one. Before they knew it, their respective friends joined them in the 100 Saree Pact and that's how word started to spread.
A hot summer afternoon, when summer vacations were on, golas were had, and we spent all day playing in the sun or reading Tinkle at home. Mother wore a pretty saree with a cute bindi on her forehead, kohl in her eyes, and that ever radiant smile. Such are moments we all relate to and that's a narrative that I can think of with a growing smile on my face, when I think of sarees and summer.
Ally and Anju want to bring the elegant saree back into our lives which have never failed to look stylish.
Image source: Pixabay, under Creative Commons License
Join these ladies on this beautiful journey. How? It's pretty simple. Wear a saree as often as you like. Put up a picture of you in it and talk about how the saree makes you feel, give details about the saree or simply talk about the fond memories you've had when you've worn it previously or a story attached to it from when you were younger.
This initiative isn't about showcasing how many sarees one has but it's just your chance to truly enjoy wearing what you have in your closet and to fall in love with yourself and your sarees all over again!
Repeat as many sarees as you want countless times. Tell us a story each time you wear a saree by using #100sareepact on Facebook and Twitter and tag these two (Anju Maudgal Kadam and Ally Matthan) pretty women in your post.
No matter your gender, or if you don't wear sarees, share special moments from your life where people close to you had one on.
Have a look at the #100SareePact website here.
Featured image source: Facebook
Summary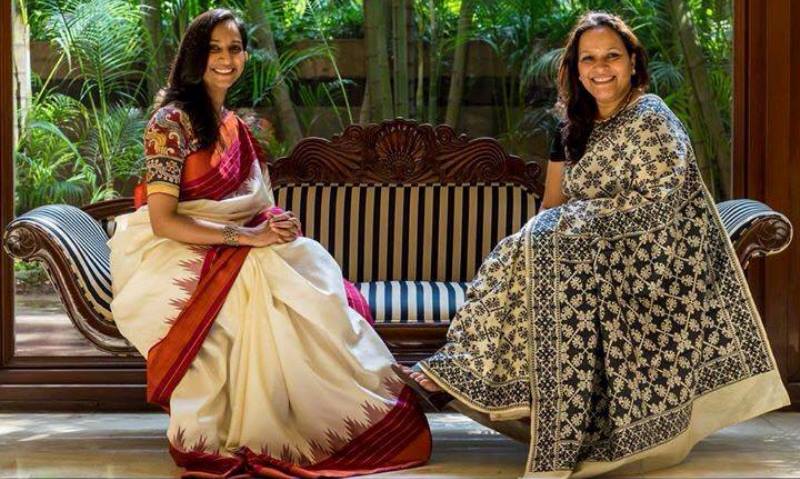 Article Name
#100SareePact: Two Bengaluru Women Revive The Beauty Of The Saree
Author
Description
Here's why two Bengaluru women chose to revive the elegance of the six yard saree with the #100SareePact.