Whether hip hop dress games are your dope or mixing and matching floats your boat, we've got just the street style that will up your F-game like no other. What's more- you wouldn't have known why those cutesie dresses or tailored blazers make their way into your closet. We will tell you why- because sometimes, the entire universe comes together to dress you in a style that becomes YOU, be-You-tifully! And you wouldn't believe the uncanny accuracy to which your zodiac can explain why you style yourself the way you do. We did an in-depth fashion horoscope earlier and today, we are all about street style.
Find yours, by zodiac here:
---
Suggested read: Your monthly love horoscope for November
---
Aries (March 21 – April 19)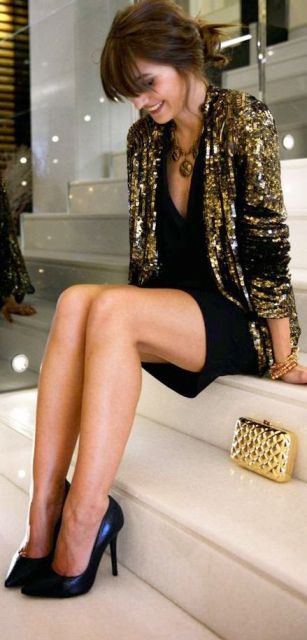 Image source: Pinterest/ShopStyle
Your creativity knows no bounds when it comes to styling. You may not wear the boldest print or the shortest dress, but you manage to get all eyes hooked on you with your perfect style. The kind of pieces you keep are pretty muted and subtle, but you pair them in such a stylish way that it makes you a trendsetter. You may turn towards a specific signature style, but your ingenuity manages to make it feel fresh at all times. You may go for vintage silhouettes and team them up with the pattern and color of your choice. Since you have a knack for creating new fashion trends with the simplest of pieces, feel free with layering up the favorite pieces you possess. Try sequins, button-downs and blazers.
Taurus (April 20 – May 20)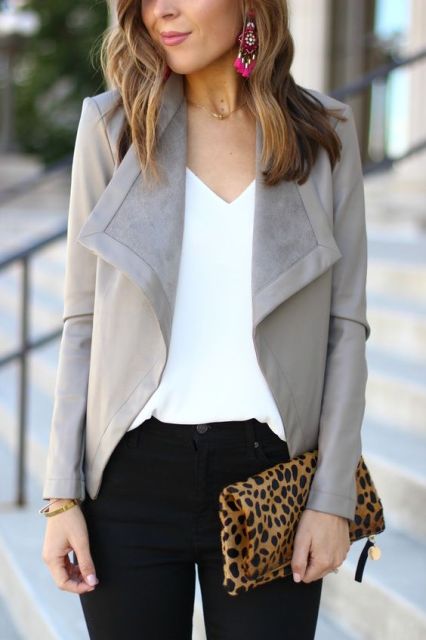 Image source: Pinterest/sophistifunkblog
You do not refrain from taking up bold prints and loud colors. Whatever it may be, at the end of the day, you're all about comfort, but that doesn't mean you don't look good. You live for your pair of faded baggy cozy jeans, but you'll pair them up with some cool sneakers, looking as funky as you can. You know how to get hold of the bold look and you leave no stones unturned to make a statement without coming off as too put-on or feigned. Dressing overtly alluring is not meant for you. Rather, you must opt for cool and bold pieces that make you feel that you don't need to flaunt it to feel confident. You love eye-catching pieces. Hence, shop for pieces that you can mix, match and layer, e.g. patterned tops, neon sweaters and cool sneakers.
Gemini (May 21 – June 20)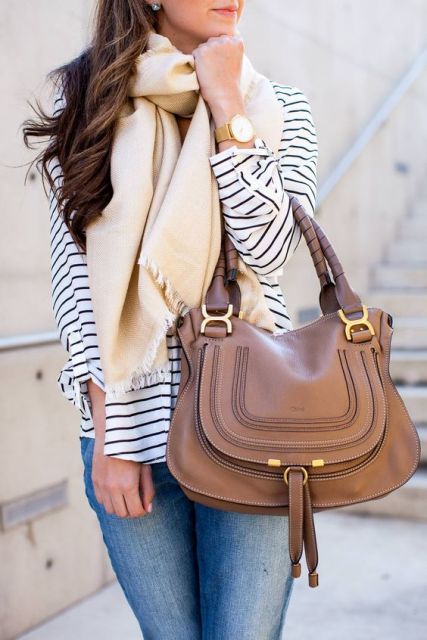 Image source: Pinterest/TheDarlingDetail
For you, variety is the key element in dressing. You don't like being fastened to a signature style. You like trying out various styles and experimenting. You are as confident in your old baggy jeans as you are in your tallest pair of heels. You crave accessories, but you like switching it up, mixing and matching all the way, depending on your mood. Basically, there's no pinning you down when it comes to styling. You know how to flaunt all your styles like a pro, and there's no stopping you in that. Don't be afraid to mix it up every single day. Whether you're in the mood for something feminine or you want to have a look with your biker-jacket and cool boots, make sure you have abundant cute bags and shoes in your wardrobe, because for you, those are the key to looking bold and successful.
Cancer (June 21 – July 22)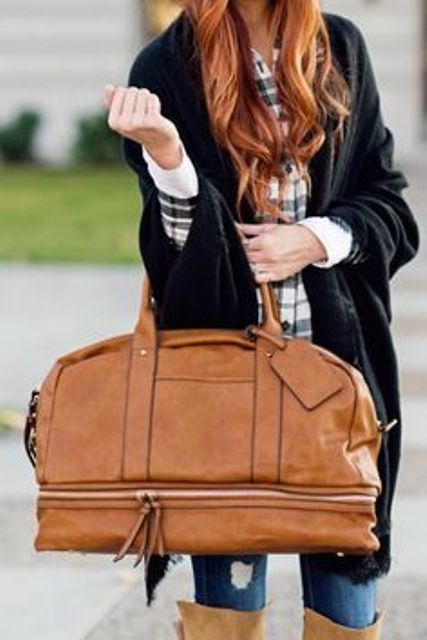 Image source: Pinterest/SoleSociety
You love classics and vintage styles. You are drawn towards feminine cuts in colors like ivory, red, maroon and taupe. And though you prefer grown-up pieces when it comes to accessories, you don't look much stuffy in your signature look. You embrace the elegance and grace of classic and vintage pieces, while keeping it looking fresh by adding your own touch of patterns and colors. You can go for well-tailored outfits are best-suited for you. To that, don't forget to add structured and designed bags with stylish earrings to add more personality to your look.
Leo (July 23 – Aug. 22)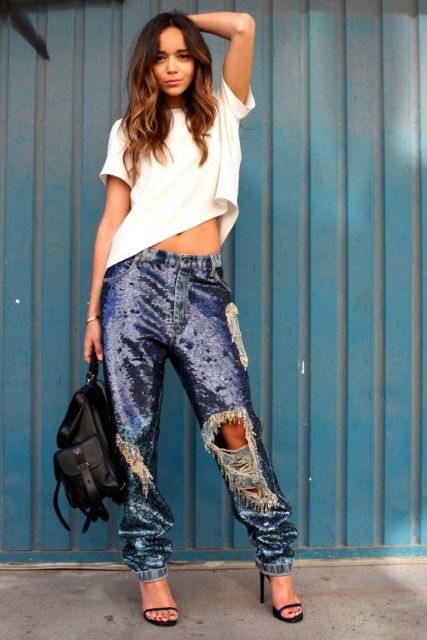 Image source: Pinterest/GlamRadar
Being ebullient and buoyant, vibrant and cheerful, you are always up for challenges when it comes to styling. You're most confident when you dress according to your plan. You're bold and fearless. So, don't be afraid to put it all out there. Go for statement earrings and bold and vivid patterns, and short hemlines. Your styling should speak about you as soon as you walk down the road. You can rock sexy dresses, so don't keep yourself in chains. Go rock it and keep your styling loud and proud.
---
Suggested read: Why you shall fall in love with her, based on her Zodiac
---
Virgo (Aug. 23 – Sept. 22)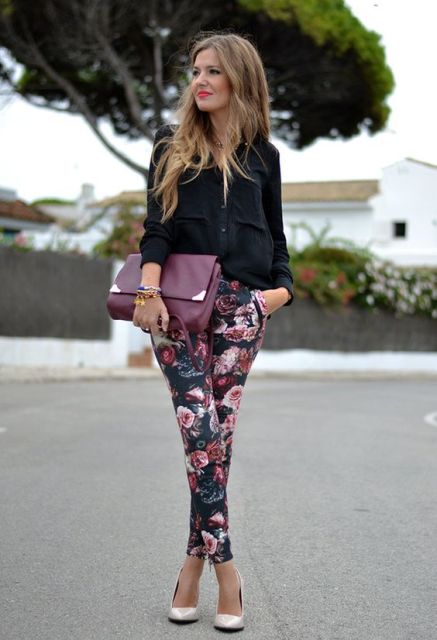 Image source: Pinterest/ GlamRadar
You like feminine pieces and are easily drawn towards appealing pieces with a hint of sexiness without ever getting too over-the-top. Opt for feminine pieces with an innovative spin, like coquettish matching sets, ladylike silhouettes and vintage pieces with a hint of classic grace. Wear checked or printed trousers for a bold feminine look. Embrace pastel shades, but style them with animated and vivacious accessories for an extra dose of style.
Libra (Sept. 23 – Oct. 22)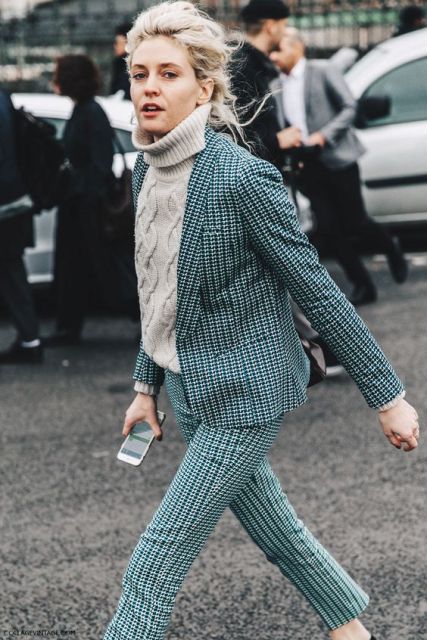 Image source: Pinterest/collagevintage
You can mix and match like a pro- you can wear a feminine frock one day and rock a men-inspired look the next. You always like shopping for classics, but you team them up in such a way so as to add an extra edge to it, creating a new style, earning yourself the title of a trendsetter. Play with various proportions and colors that will ever make you feel over-the-top. You may wear a dress over pants or even pull off that full-skirted look with a designed or patterned jacket for the perfect blend of feminine and edgy style.
Scorpio (Oct. 23 – Nov. 21)
Image source: Pinterest/memorandum
Intense, refined, enrapt, sophisticated and impeccable- this is your signature style and you like going along with it. That doesn't mean it is monotonous or that you are boring and dull. You always manage to add a striking edginess and keep it fresh. Try structured suits and simple plain sheath dresses, without forgetting to tem them up with a cool pair of sunglasses and a fun bag. You can experiment with various textures and materials, but staying away from overly feminine pieces should be a must for you.
Sagittarius (Nov. 22 – Dec. 21)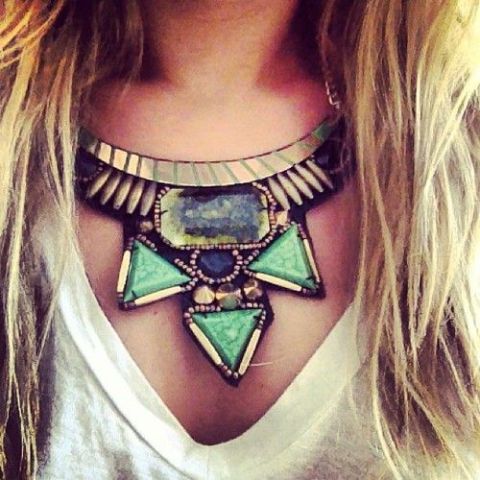 Image source: Pinterest/dropdeadgorgeousdaily
Polished yet never over-ornate, organized and feminine, you are all about grace with style. You love bright and vivid colors so much that you've never seen a pattern in your life that you didn't like. You like all kinds of patterns, bold or subtle-all. Shop for typical feminine silhouettes, but try various colors and patterns. Team them up with immoderate and extravagant necklaces, and spectacular bags, because there are no other extreme accessories for you.
Capricorn (Dec. 22 – Jan. 19)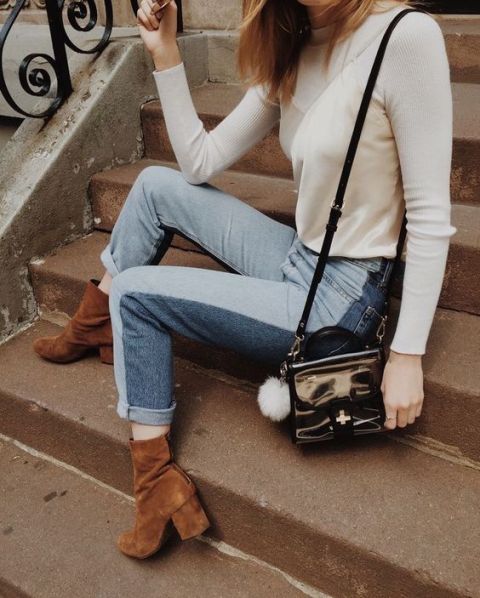 Image source: Pinterest/ShopStyle
Plain yet cosmopolitan, you love to get dressed up. But if it is difficult, you won't wear it. You gravitate towards vintage with a spin. You're known for creative yet classic outfit combinations. Invest in typical pieces like skinny jeans, boots, button-downs, etc., but don't forget to boost up your confidence with your amazing styling skills by teaming them up with a colorful and vibrant scarf, along with other stylish accessories. Don't be afraid of experimenting, because with your sense of styling, you'll never feel too over-the-edge or extreme.
Aquarius (Jan. 20 – Feb. 18)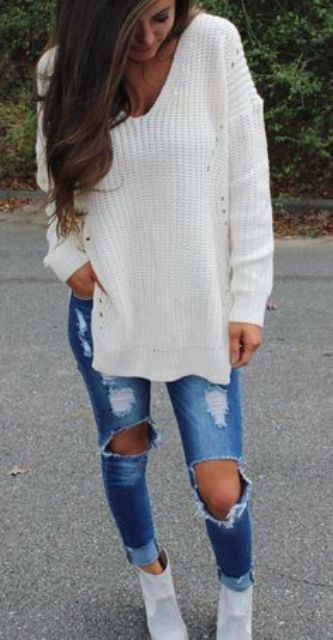 Image source: Pinterest/Society19
Your look is innovative, hence fun. Unlike others, you don't shy away from colors and love to experiment with various shades. You never dress for others and always wear makes you happy and content. Since you're not afraid to wear whatever satisfies you, you tend to experiment a lot. Mix colors, designs and patterns like you never did before. Avoid items that you feel are too trendy, and stick to the bold and dauntless pieces you love to wear.
---
Suggested read: Here's what your soul mate will be like, based on your Zodiac
---
Pisces (Feb. 19 – March 20)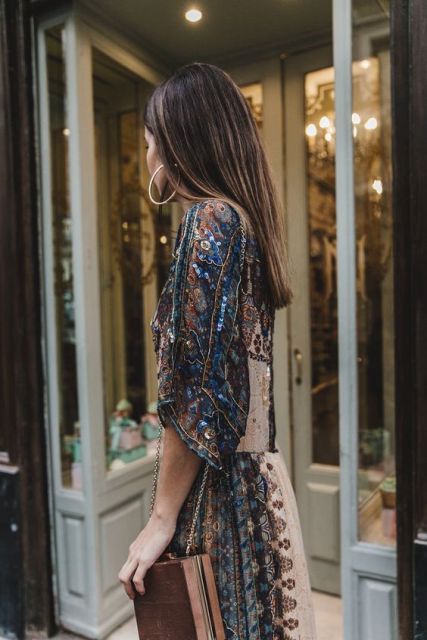 Image source: Pinterest/collagevintage
You have a signature look, which others might percept as bohemian, but there's much more to your sense of styling than just that. You tend to be attracted to long and tender flowing pieces that give you a rich air of ingenious and subtle sexiness. Look out for pieces that have a bohemian poise and panache, but feel fresh. Go for easy and comfortable pieces like pastel-colored maxi-dresses, silk shirts and velvet blazers. Avoid very daring outfits, as you don't need a wild outfit to catch someone's eye. Get comfortable in your own style and feel free and fresh.
Are you amazed with the street style that matches you reflected clearly in here, like in your mirror? We told you…
Summary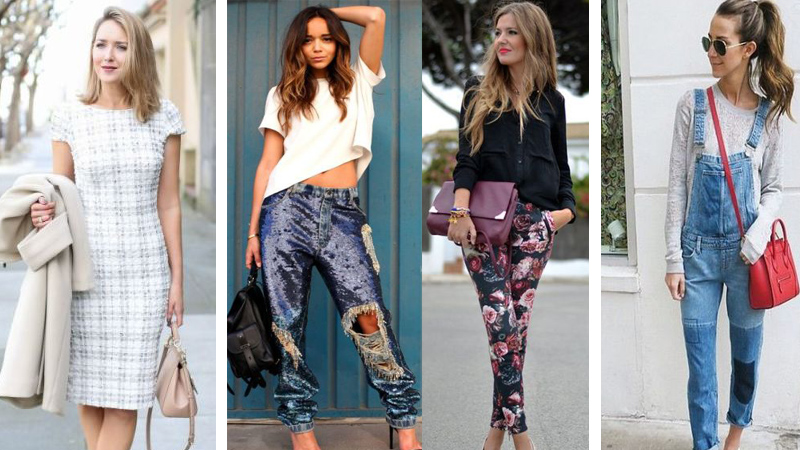 Article Name
Find The Street Style Match For Your Zodiac Sign Here
Author
Description
Because we know the street style that suits you is spelt out by the stars!