As a woman, walking on the streets in India is fraught with all kinds of dangers – men trying to brush their shoulders with yours, their wandering, filthy, disgusting hands trying to grope your breasts, their nasty fingers trying to feel up your thighs, their lustful and lascivious gazes on various body parts – just describing this is making my skin crawl! Yuck! And not to mention their loud, obnoxious comments as you pass them by. Ugh! Seems like there is no dearth to such lewd and insensitive behavior from men in our society.
No woman is safe in our country, be it an 83-year-old grandmother or a 4-year old child, who doesn't even know that sexual harassment exists, let alone tell her parents that she may have been a victim of such an assault. Every woman within this age group has become fair game for the lascivious, leering, filthy, disgusting and perverse men that are crawling out of every nook and cranny in our country.
Don't get me wrong, I'm not a man-hater, nor am I a conservative prude. I am an independent woman who would like to have the freedom to walk our streets without having to look over my shoulder to check if anybody is following me. Or commute on a bus without having to endure the unwanted physical attentions of the neighborhood rowdy. I just want to be left alone, in peace.
To be fair, there are men who are respectful towards women, no matter who is watching them. There are men who are secure in their manhood that they don't resort to hitting a woman every time she disagrees with him, or every time she argues her point. There are men who own up to their mistakes and apologize to women, with no need to flex their caveman-honed-testosterone-filled-muscles. There are men who understand that when a woman says 'NO,' it most definitely means 'NO.' You get the point.
Image source: Google, copyright-free image under Creative Commons License
From the time I was a kid, I have been reading about how women are revered in our country. Be they in the form of deities, religious leaders, influential politicians, entrepreneurs, film stars, and last but not least, our own mothers. But I don't think women have been getting the respect due them just because. Not because of their station in life and/or society, not because someone is watching you, not because others do it, but you curse her inwardly, all the while pasting a fake smile on your face. And definitely not because she is elder to you in age. I'm not saying that you need to respect women because they are a special species from men. I'm saying women are just as human as men, hence they deserve the same courtesy that is due a man.
This disrespect and insensitivity towards women has become more pronounced in the last few years. I don't know why though; I can't pinpoint the origin of this seeming mass misogyny. But women haven't been silent bearers of such misogyny – no sir! They have stood up for themselves, come out with their stories, set the naysayers right where they have gone the route of fiction rather than fact, and have firmly established the fact that women aren't going to take everything thrown at them lying down. If standing up for themselves means going down, then they are ready to go down swinging the sword.
And such incidents of Bollywood celebrity insults where women are having to defend their honor by taking a stance or going public with something private, has seen a very sharp rise in the recent past. Here are such 5 feisty women who stood up for themselves and showed spine:
5. Shenaz Treasurywala
Following the alleged rape incident by a taxi driver hired through the mobile app Uber, actress/model/VJ Shenaz Treasurywala has written an open letter to the most powerful men in our country, including Prime Minister Narendra Modi, Amitabh Bachchan, Sachin Tendulkar, Aamir Khan, Shahrukh Khan, Salman Khan and Anil Ambani.
Image source: Google, copyright-free image under Creative Commons License
In the letter, Shenaz has urged these powerful men to use their powers to punish the guilty, the men who prey on women. She has also recounted several incidents of sexual harassment that she, her sister and her mother have endured over the years. Finally, she has sent out a message to all the women of such abuse not to feel shame, because those perverse and wicked men who committed such atrocities need to feel shame.
4. Shweta Prasad
Actress Shweta Prasad, of Makdee and Iqbal fame was caught in the crossfire of a prostitution raid on a hotel, and was immediately branded a prostitute herself. While the police investigated the allegations, she was remanded to Prajwala Rescue Home on the outskirts of Hyderabad.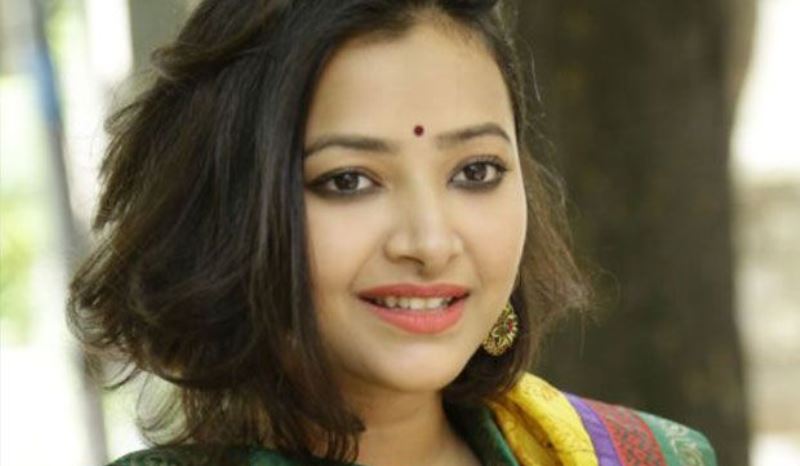 Image source: Google, copyright-free image under Creative Commons License
Following the Sessions Court's decision that she was not involved in any illegal activity, Shweta, instead of taking the media abuse lying down, chose to write an open letter taking the media to task for crucifying her and her reputation. Her letter was a much-needed tight slap that Indian media had earned quite spectacularly.
3. Gauhar Khan
On the one hand there are perverts who try to feel up every woman who crosses paths with them, and on the other, there are men who take up the baton of 'moral police,' by dictating to women about what is appropriate clothing and what is not; what is acceptable behavior in public and what is not; what is 'morally' right and what is not. Who died and made them in charge? Last I checked we still live in a democracy, and not an authoritarian rule.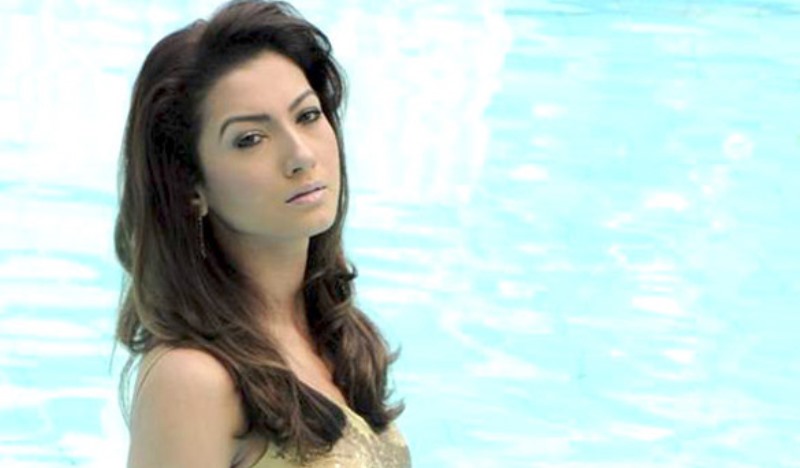 Image source: Google, copyright-free image under Creative Commons License
Anyway, one man took it upon himself to 'teach' actress, model, and TV host, Gauhar Khan what is deemed appropriate attire according to Islamic traditions. And what do you think he did? On the sets of her show, he got on stage, manhandled her, slapped her for wearing skimpy clothes, all the while verbally abusing her! She is an individual who can make her own choices regarding her body. Who is he to 'teach' her what is right and what is not? The gall of the man!
2. Sonakshi Sinha
About a month ago, actor Kamaal R Khan, posted a tweet on his twitter account, asking his followers to vote for the actress who has the biggest derriere. Among the listed actresses, there were Katrina Kaif, Parineeti Chopra, Sonakshi Sinha, and a few others.
Image source: Google, copyright-free image under Creative Commons License
While the other actresses took the tamasha lying down, not ruffling any feathers, Dabangg Sonakshi Sinha stood up for herself when she tweeted back: Please RT this if u think @kamaalrkhan is a woman disrespecting waste of space and deserves to be hung upside down and given 4 tight slaps. Bravo, Sonakshi! 'Nuf said.
1. Deepika Padukone
There is this one dialogue from the movie Spiderman, with Tobey Maguire as the eponymous superhero. It goes something like, 'With great power comes great responsibility.' For some reason, it has stuck with me after all these years. Such simple words; but hold a wealth of meaning. Media is one such powerful tool/weapon, based on your perspective, I guess.
Image source: Google, copyright-free image under Creative Commons License
Back in September, the TOI tweeted a lewd and insensitive comment about actress Deepika Padukone's cleavage: OMG: Deepika Padukone's cleavage show! An obviously irate and upset Deepika lashed out at the media house with her own tweet: Yes! I am a Woman. I have breasts AND a cleavage! You got a problem!!?? Well, this is one instance where TOI should have used their brains and used their power for the good, instead of making crude and offensive tweets. Kudos Deepika!
Well, now that you've read through these incidents, don't you think it's time the media, our men, our women, and our country as a whole, should rise up to stand united to weed out perverts and creeps who behave atrociously towards women? Tell us what needs to be done in the comments.
Featured image source: Google, copyright-free image under Creative Commons License
Summary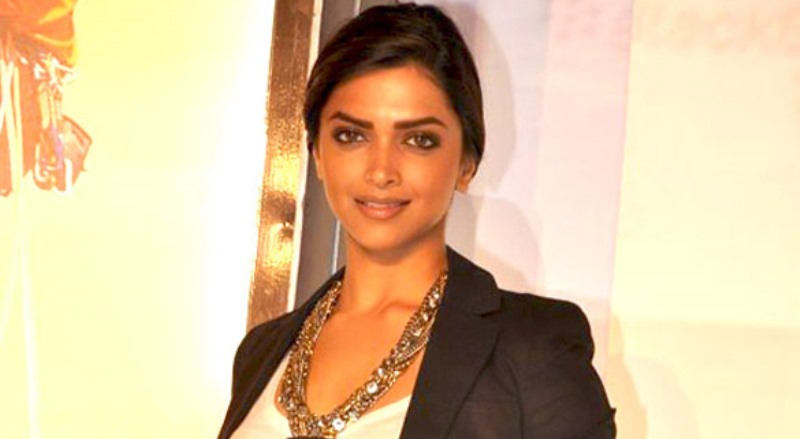 Article Name
5 times Indian women were forced to take a public stand to protect themselves
Author
Description
When even Bollywood celebrities are insulted, groped and physically abused in public, what is the hope that normal women might feel safe?