Moral policing, dictating what is appropriate for a woman to wear, making lewd comments on women's body parts, and generally treating women as though they don't have feelings, and that they can be considered part of a man's chattel, has been on the rise in the past few years in our country. First there was TOI making an insensitive and crude tweet on Deepika Padukone's cleavage. Then came the insufferable Kamaal R Khan vulgarly talking about Sonakshi Sinha's derriere. As if that wasn't enough, the right-wing 'leaders' took it upon themselves to deign what is 'moral' and what isn't in Kerala, making the youth rally and organize a "Kiss of Love" event in protest.
The latest bit of ludicrous and ridiculous act of moral policing has come from a commoner.
Image source: Google, copyright-free image under Creative Commons License
Remember Gauhar Khan? She was the lady who danced to the tunes of 'Chokra Jawaan' and 'Jhallah Wallah' in the Romeo-Juliet adaptation Ishaqzaade. She also went on to participate in the reality show Bigg Boss 7, of which she was the winner. Not just that, along with her sister Nigaar Khan, she even had a reality show of her own along the lines of 'Keeping up with the Kardashians,' way back in 2011.
Now, to the present. She is the host of a musical reality show on Star Plus, called India's Raw Star. The show, which had its concluding episode telecast on November 30th, i.e., last night, witnessed a bit more unscripted drama than an average reality show. Apparently, when Gauhar was shooting for the finale on Sunday at studio no. 9 in FilmCity, a 24-year-old man from the audience, came up on stage and slapped her!
The accused, identified as Mohammed Akil Malik, had been in the audience for the past two or three days. While the production team took a break in the middle of the shoot, Malik suddenly got up and went on the stage. He tried to touch her inappropriately, and then questioned her how she could wear skimpy clothes and dance to cheap songs despite being a Muslim.
The security personnel rushed to Gauhar's aid and overpowered and manhandled Malik, before notifying the cops. The set, which has over 250 bouncers to manage a small crowd of about 2500 people as audience, still turned out to be vulnerable to Gauhar. The man managed to break past the security cordon, get on the stage and argued with Gauhar.
An obviously upset and shocked Gauhar can be seen here reacting to the slap in this video here:
Despite being upset over the whole incident, the lady got her bearings with an hour of break, and returned to the set to complete the remaining shoot.
The zonal DCP Panjabrao Ugle said, "We have sent him for a medical examination to find out if he was drunk." While another official added, "We took Malik into custody immediately. Khan said she would come to the police station after wrapping up the shoot. Malik would be produced before a magistrate court on Monday."
While the police are looking to Malik's background for any clues as to what led to the unprovoked behavior, he was booked under IPC sections 323 (punishment for voluntarily causing hurt), 354 (assault or criminal force to woman with intent to outrage her modesty) and 506 (punishment for criminal intimidation).
While handing over the accused to the police was the right thing to do rather than beating him to a pulp for what he did, we need to understand why such incidents happen in the first place. Even after such advancements and giant strides in every aspect of our lives, men and even some women, still find themselves weighed down with regressive and sometimes oppressive notions about women. That women are mere parts of one's chattel, like a piece of furniture. That women should do as men in their lives direct them to. That women shouldn't wear skimpy clothes which will lead men to lose all sense and might rape them. That women are to be blamed for such heinous behavior from men. That women themselves are to be blamed if they get raped while wearing revealing outfits like a 5-yard saree.
When will men get it into their thick skulls that women are as much human beings as they are? That they need to respect women and their choices, no matter what they're wearing? That women aren't inferior to men just because they don't pee standing up? Having a different plumbing doesn't make men superior to men. That a woman is free to make her own choices about what she wears and what she does in her personal life?
I guess all these changes need to be affected when the man is still a boy. Mothers need to teach their sons that women are their equals; men are neither superior to them nor inferior, just equal. That they need to respect women from all walks of life, just because. Sometimes this feels like wishful thinking, that it won't happen anytime soon. But every small change will affect bigger changes in the long run.
Summary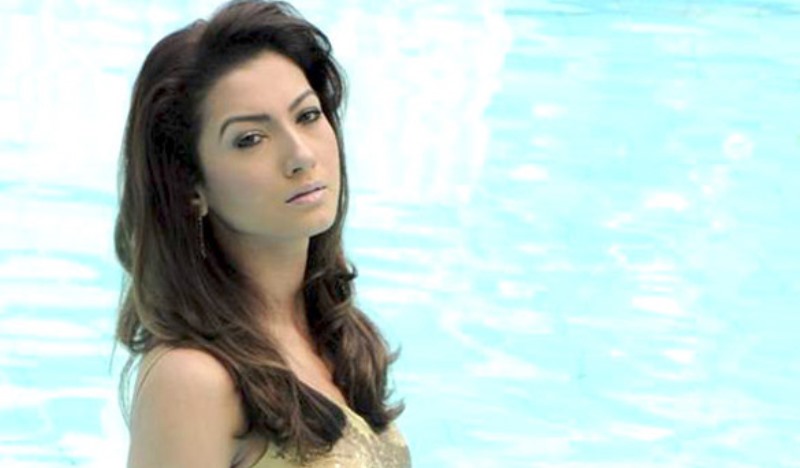 Article Name
Actress and model Gauhar Khan
Author
Description
Model and actress Gauhar Khan's night turned from a glamorous one to one of shocked outrage. Here's what happened on the sets of India's Raw Talent show.