I have been engaged for 3 months now. While in my head the facts that I have a fiancé, a new family, a new role and a new beginning have started to feel fairly settled but to everyone else the engagement is still new, which it is. Whom ever I have met, either once or twice or thrice in this period has made sure they tell me to enjoy this courtship because this time is never going to come again. While I am following their advice and thoroughly enjoying myself, I find the reason of why I should be enjoying this time a little problematic. I wonder what they have experienced in their post marriage time that makes them miss their pre-marriage courtship so much.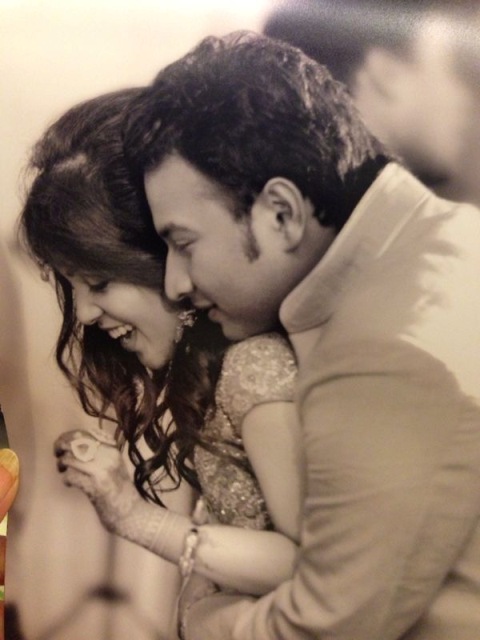 Image courtesy: Anubha Jain Gupta
Mine is a typical arranged marriage. Our families had known each other since before my fiancé and I were born but it was only this summer through a typical Indian matrimonial matchmaker that both the families met each other to unite in matrimonial bliss. In a typical Indian arranged marriage fashion, I was engaged to my fiancé after about 4 weeks of targeted dating. This is quite a typical story however this was very untypical of anything that I had experienced before. Imagine meeting someone, a suitor, somebody whose existence you had no idea of, and you meet this person with the thought of spending the rest of your life together with him. It's quite a tricky situation. You think, this is someone your parents have proposed, they have done their homework, they have seen the world more than you have, you want to trust their judgment but then there is that annoying part of your brain, which tells you that you don't like the shirt that he was wearing.
I am young and vain, I fall for the annoying part of my brain and start endless chats on whatsapp, hold marathon conference calls, serial meetings and go on and on about what to do or what not to do. I take copious notes of the questions that my friends and family raise, make lists of the qualities that I like or dislike in my suitor and just in general blabber to the entire universe about the difficult decision I have to make. Did this entire flurry amount to anything?I am not sure.
I think back to that fateful day 4 months ago when I first met my fiancé, and I realize that maybe the decision was already made that day. I guess its destiny or karma or one of these mystic things that this person who was everything that I had thought I wouldn't marry has turned into someone that I cannot wait to marry. In one of our "pre-saying-yes" dates, when we were still figuring out what to talk to each other about, my fiancé asked me about my favorite love song. I am not avery love song sort of a person but I really relate to the song "pareshaan" from Ishaqzaade. I think it captures the stress that love brings along with it perfectly and I am pretty sure that he had found my choice quite funny. Then recently he asked me if my choice had now changed and whether I still felt stressed, he said maybe your new song should now be "Love Mera Hit Hit". It was a small conversation, one that we laughed off, but I think it became one of those moments when I realized how right he was for me despite all our differences.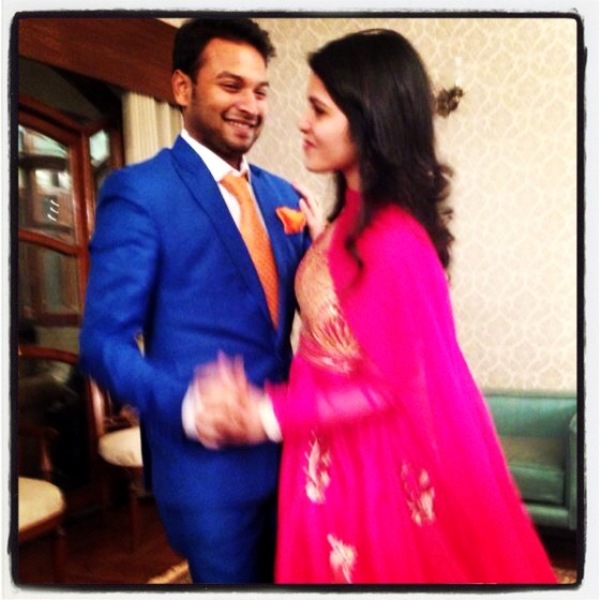 Image courtesy: Anubha Jain Gupta
The spouse is one of life's biggest mysteries. We all wonder about who that person is going to be and how our life is going to be after that significant other enters it. And now I realize how wrong my idea of a spouse was. Imagine how boring it would have been for me to be with someone just like me for the rest of my life. I would know how that person reacts, what he likes, we would talk about the same thing, do similar activities, there would be no excitement left and more importantly my world would not have expanded to what it has now. As time passes, and it is passing rather quickly,my fiancé and I get to know each other a little more, we have started laughing at the same jokes, I notice how he has picked up some of my characteristics and I realize how comfortable I am getting around him. Every time I find something new about him, I feel like I am entering into a lifetime of excitement so why is it then that I should only contain my enjoyment to the courtship?
In any case, marriages in India are more of a family affair than anything else and it is not only my relationship with my fiancé that's a highlight but it's the relationship of the families which makes this coming together so special. I see joy in everyone's eyes;my family is constantly roaming with teary eyes that are ready to roll out on the first sight of their happy daughter. In this time it's not only the adoration that comes out towards the central couple but the affection and gratitude towards each other that becomes most important of all. If there is anything that I am inspired to carry forward from my courtship is to continue this joy in all our lives for the rest of my life. It's such a wonderful time for us all and it will be such a pity to curtail it to a few months when we have the choice to make it last a lifetime.
PS : A follow up on my previous chronicle, two days after I posted about my "Lehenga Nightmare" I ordered what hopefully should turn out to be the "Happiest Lehenga in the Whole World". Thank you all for the moral support!
Read part 1 of the Junglee Bride here.
Continued in Part 3 of Junglee Bride…
---
Guest Author bio: Anubha completed her B.A. (Hons) English Literature from Jesus and Mary College, Delhi University in 2010, after which she went to the Courtauld Institute of Art, University of London to pursue her Post Graduation in History of Art. Since then she has worked with a contemporary art gallery, Khoj International Artists' Association and India Art Fair. Currently she is heading, Artsome.co, a not-for-profit first of its kind online portal which attempts to fill the lack of education and exposure to art in the South Asia.
Summary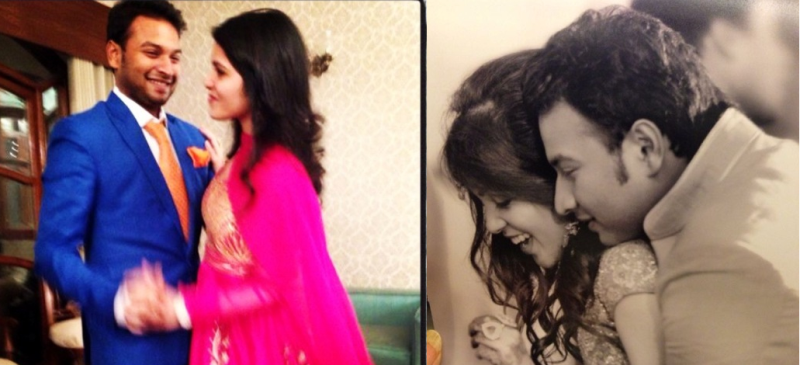 Article Name
#BridalFiles Chronicles of a Junglee Bride Part II – Love Mera Hit Hit
Author
Description
Yes, my story isn't over- for now LOVE comes knocking!