My fourth and final edition of this series of chronicles was due well almost a month ago. I had stored it for the last minute, to record what I was feeling during my wedding events. I had hoped, against odds that I would have the time to write something anything and record my haphazard mind. However when the time came, I do remember opening my laptop one night but I also remember being able to think and write nothing! My expectation was wrong, fortunately during my wedding marathon I was numb, very calm and settled and now one month later I find that this is a much better time for me to write as a Junglee Bride for one last time.
I have just returned from my  PMV i.e "Post Marriage Vacation". I just cannot get myself to say the "H" word. Not only because I think it's a silly word with no meaning but also because of what it has come to stand for. People say, "oh this is your Honeymoon period, enjoy it to the most" etc etc..if what they are saying is that this is the best phase of my life and that is what is being referred to as my honeymoon then I want my life to be a honeymoon. Why limit this "honey" to just a few "moons", I will only use this word if it reflects a state of my mind for my entire life.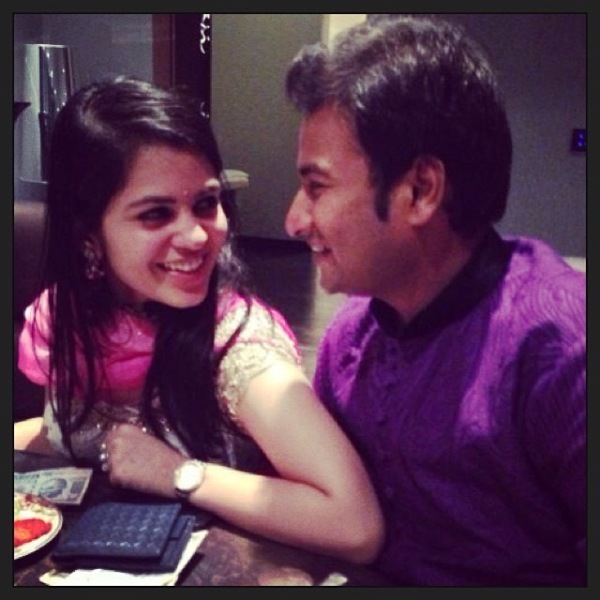 Image source: Anubha Jain Gupta
My 18 days at the PMV were some of the most interesting in my life : very successful, full of fun, love, discovery, laughter, suspense,anxiety, excitement and newness. I met this person, now my husband, just 6 months ago and he has come to become my everything. In fact on the trip I often thought of the concept of this vacation right after the wedding. It can be very unnerving especially when you haven't had the chance to know your companion for very long. Dating is different but living with someone if just another ball game altogether. So very fortunately, this junglee bride has found a not so junglee husband. As a couple we balanced each other perfectly, always patient and always willing to try and get it right. Everyone is different, we are all independent individuals, nobody is alike and I guess the magic of a relationship is how two people are able to make their differences work to create something better together.
I have been married almost a month and I constantly wonder about how different I feel and if I feel different at all. For most of the part, I am happy to know that I feel very much like myself. When we were traveling and even now when I am unpacking and settling and catching up..I feel like the same person I was before I swore to the fire God and took on a life long companion. There are times when I find myself in the role that I saw my mother, she being the only wife that I have had the chance to see closely, and at those times yes I definitely feel a surge of new responsibility coming my way but those moments up till now have been welcome.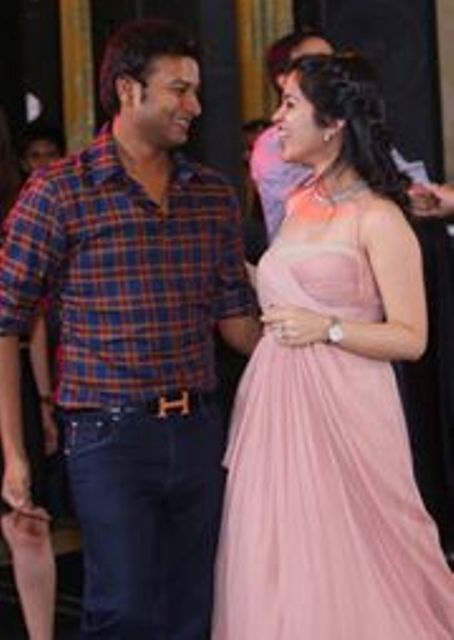 Image source: Anubha Jain Gupta
In my previous edition, I spoke about finding aversion 2.0 of myself, one that will sustain post the wedding however, I am so relieved and so grateful about how I feel accepted in this new family in my original version. Change is going to come, and I hadn't realized that I was resisting it until the time came when I thought that maybe change wasn't required at all. I think now I would like to rephrase change and say that I am now looking forward to evolving and growing up and towards that I find it very interesting how by myself I feel a little more independent than before but at the same time I feel much more dependent on many more people than before. Like I have written even earlier, my life has suddenly expanded, I still want the same things, but have many more people to share them with and especially that one constant person to stand by me always.
As I write in the role of a Junglee Bride for one last time,I would like to end my series by saying a big THANK YOU to all my friends and family. Friends and family who did not only make the 10 days of my wedding festivities so special but to those who have made my 24 years the best they could be. To my friends, the whole bunch of them, who were there by me through out: supporting me, standing by me, dancing with me, coping with my mood swings, entertaining me, leaving all their things behind so that they could be there with me as I stood on the threshold of a new life. To my cousins and relatives who came together like never before for my family and me. To my niece and nephews who shared the precious time of their mothers with me. To my sisters and brother in laws, who are my lifelines, my biggest strengths, my inspirations and my best friends. Lastly to my parents, who not only gifted me this beautiful wedding but who I know have taught me the values to nurture a marriage forever.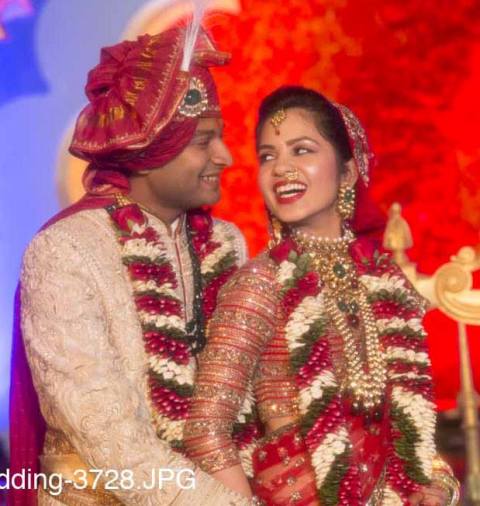 Image source: Anubha Jain Gupta
I just can't believe that this new phase that I talked and talked about over the past few months has already started. And I can guarantee that the real thing, when it happens is nothing compared to anything we can think or plan or speculate. I was afraid [a little] and maybe nervous even [although I did put up a strong face until the very end and did my vidai in a veteran red carpet celebrity fashion] but even the little time I spend in those emotions were a waste for I have entered a home that is so warm and welcoming that there is no space for any doubt. I have welcomed in my life a partner who is so affectionate and so caring towards me that I cannot even begin to describe. Now I am just looking forward to beginning my "Post Marriage Life" in full swing. Looking forward to the new experiences and looking forward to the life waiting for me.
Read part 1, part 2, and part 3 of the Junglee Bride here.
---
Guest Author bio: Anubha completed her B.A. (Hons) English Literature from Jesus and Mary College, Delhi University in 2010, after which she went to the Courtauld Institute of Art, University of London to pursue her Post Graduation in History of Art. Since then she has worked with a contemporary art gallery, Khoj International Artists' Association and India Art Fair. Currently she is heading, Artsome.co, a not-for-profit first of its kind online portal which attempts to fill the lack of education and exposure to art in the South Asia.
Summary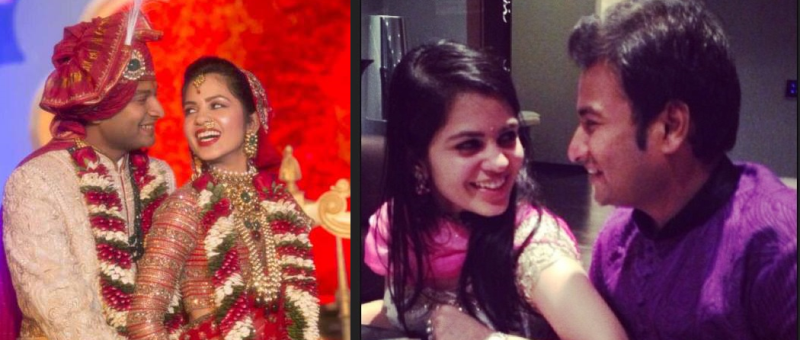 Article Name
#BridalFiles Chronicles of a Junglee Bride Part IV - The PMV
Author
Description
While marriage seems like a big change, I feel like myself in my new home. And that's the biggest JOY I could have known, to be loved for who I am, as I am.