When I started writing my chronicles, it was to record my experience of the courtship so that I could laugh at myself when I revisited my writings many years down the line. I wanted to have these records so that I could see how I had changed in these years, whether I still felt that way,whether I could still write those things. But today, I am on my third chronicle and I am already laughing at my first. In my previous rants about my courtship, I have talked about my families, friends, fiancé, the wedding but in this one I want to just take a step back and note what an unbelievable personal journey this courtship has already been.
Today I am exactly a month away from my wedding day [well actually 3 weeks away considering my functions start 10 days in advance]. And in the 4 months than have passed, I have experienced change like I never imagined. We have all heard the saying, we all know the wisdom that says change is the only constant, change is inevitable, change with the times. But when change hits you in the face, and when it is soo fast..it becomes a journey and I am not sure whether anyone can anytime be prepared for this transition.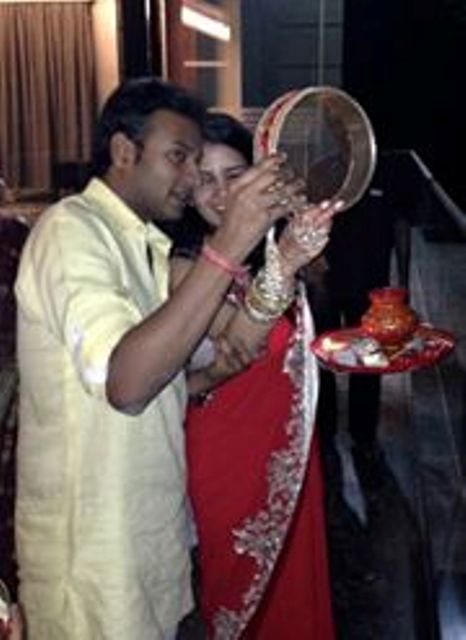 Image courtesy: Anubha Jain Gupta
This week I kept my first karva chauth fast. It was a whirlwind of celebrations, lots of dancing and food and dressing up and for someone who comes from a family where the festival is not celebrated, it seemed to me as if I were a part of a big Yash Chopra movie. I had never imagined myself to be the karva chauth type, praying for somebody else apart from me, I didn't think I had it in me but when it was time for me to do the unthinkable, I did it without a second thought.Similarly this week was also my birthday. My fiancé went out of his way at every step to make sure that I had the best birthday of my life. This was the first time that I let someone else do my birthday for me. It was a celebration very different from what I had ever done. He showered me with gifts, cards, flowers, a big party but most of all he made me feel so welcome into his life that I didn't need to look back at what I would do.
It is not only the change has come about with the new additions in my life but also within those who already were present. I know my parents look at me differently, like suddenly I have grown to become a woman ready to take on her own life… my sisters relate to me so much more now, considering that I can talk household and in-laws with them like I could never before. My friends are taking time adjusting with the time that I cut from them and give to my fiancé and his family.
It is very interesting how these days I reflect on my past so often.  In the blur of wedding madness and amongst the efforts to manage all the new stakeholders to my time,I often wonder how I am going to be next year, what in me will change. To understand what to expect out of the future, I look to my past for answers. I think that's what they call learning from experience. In these 4 months, I have changed, tweaked, updated and then unchanged, retweaked and outdated myself every day to try and get a glimpse of which version of me would sustain later.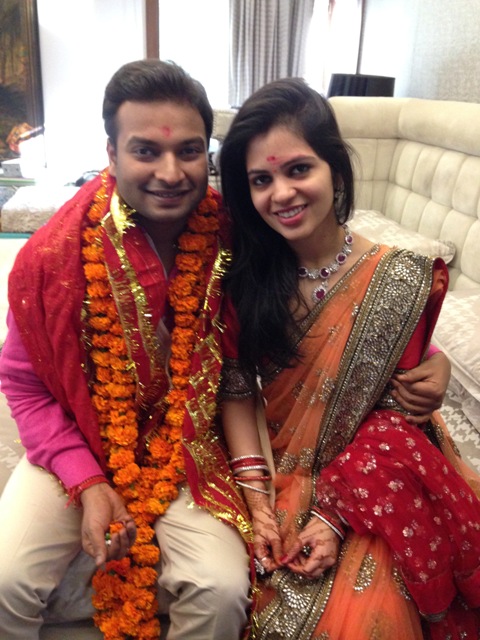 Image courtesy: Anubha Jain Gupta
Fortunately for me none of the changes so far have been in any negative direction. In general I am quite excited about all the new experiences coming my way and credit to that goes entirely to my fiancé and my in-laws for making the process so easy and almost something to look forward to. I now understand why everyone emphasizes on the importance of marriage in ones life. Everything that I have learnt till now, all that I have built up till now has only been in preparation for my life that is going to start in one month. I guess this speculation makes it all the process much more enjoyable, little stressful but one whose unveiling I am looking forward to!
Continued in Part 4 of Junglee Bride…
---
Guest Author bio: Anubha completed her B.A. (Hons) English Literature from Jesus and Mary College, Delhi University in 2010, after which she went to the Courtauld Institute of Art, University of London to pursue her Post Graduation in History of Art. Since then she has worked with a contemporary art gallery, Khoj International Artists' Association and India Art Fair. Currently she is heading, Artsome.co, a not-for-profit first of its kind online portal which attempts to fill the lack of education and exposure to art in the South Asia.
Summary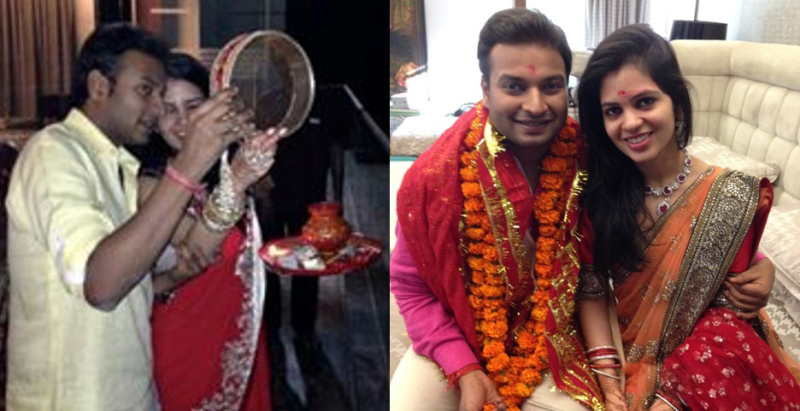 Article Name
#BridalFiles Chronicles of a Junglee Bride Part III - Karva Chauth
Author
Description
In the blur of wedding madness & the effort to manage all the new stakeholders to my time, I wonder how I am going to be next year, what in me will change.