Are you an assertive woman? Are you a force to be reckoned with? Are you someone who knows what she wants, and does not hesitate to ask for it?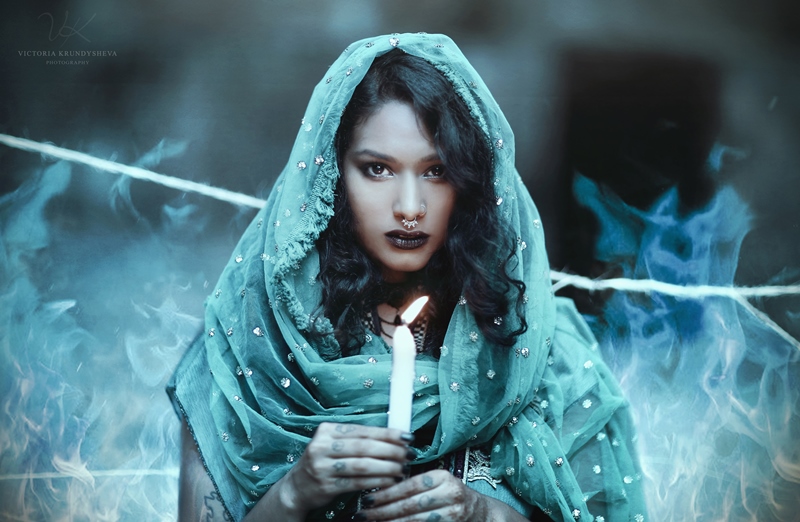 Image source: Victoria Krundysheva
If yes, then I am sure you have been called a βitch at least once in your life!
---
Suggested read: "We don't have to limit ourselves by defining ourselves": #NLTTalks with photographer Victoria Krundysheva
---
I have been called a βitch a number of times! When I told the guy who proclaimed he loved me that I acknowledge his feelings but cannot reciprocate them, he told my best friend that I was a βitch. I was again called a βitch when I told my teacher that I wanted to be the school prefect and contested against someone who had been the captain for 3 straight years. I was called a βitch when I did not laugh at a sexist joke at an office party and told the person cracking it that I did not find it funny. Now when I look back, I am reminded of a quote by Olympia Dukakis,
"You say I'm a βitch like that's a bad thing."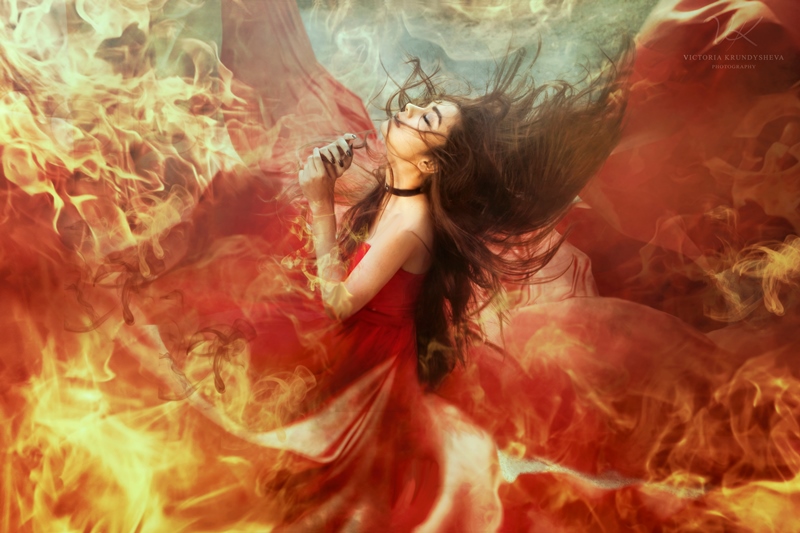 Image source: Victoria Krundysheva
If by βitch, you mean I am someone who won't take no sh*t, who won't be nice just so that others like me, someone who is strong, powerful and has an opinion and the courage to share it, yes I am a βitch, and you can call me βitch. I mean I do feel sorry for your lack of vocabulary, but I agree to take the 'compliment' nonetheless. When someone asked Gloria Steinem how one should react when called a βitch, she said,
"The best thing I've ever thought of to say when somebody calls you a βitch is 'Thank you.' I mean, it totally disarms them. They don't know what to do. Marlo Thomas always used to say that for a man to be called aggressive, he had to take over your business, but for a woman to be called aggressive, she had to only put you on hold. It's just a terrible double standard. We have to call them on it. If you call them on it, it changes people's heads."
This double standard that Steinem talks about is not 'in her head' though. Ya, ya, before telling me that I am "acting like a feminist'" (why would act like one when I AM ONE?!), consider this:
Jennifer Lawrence in 2015 wrote an essay for Lena Dunham, where she talked about how a woman who speaks her mind in a meeting is seen as aggressive and offensive, while a man doing just that is considered to possess 'leadership skills'.
---
Suggested read: 10 words we use to describe women and why we should kick them to the curb
---
To demonstrate how difficult, it is for women to address their concerns and forward their suggestions without being labelled as a βitch, Alexandra Petri of the Washington Post translated some famous lines by men into phrases women would have to use to say the same things without being offensive or bitchy. Let me share one with you:
"Patrick Henry: "Give me liberty, or give me death."

Woman in a Meeting: "Dave, if I could, I could just — I just really feel like if we had liberty it would be terrific, and the alternative would just be awful, you know? That's just how it strikes me. I don't know.""
Want to throw up a little?!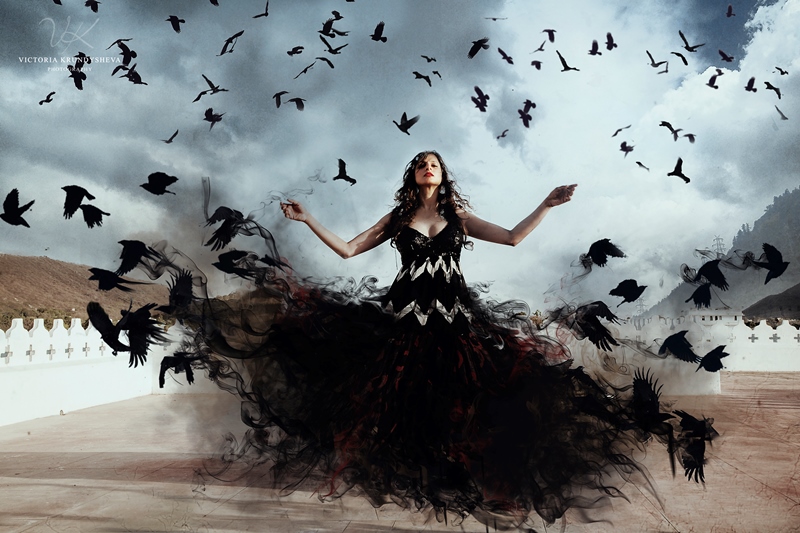 Image source: Victoria Krundysheva
To call out this double standard and to encourage women to embrace the boss in them, Russia-born Mumbai-based photographer, Victoria Krundysheva is starting a campaign #CallMeβitch, which we at New Love Times are more than proud to present to you!
Victoria prepared a little manual, based on a popular campaign of Medieval times, "The Witch Hunt". In this drive, progressive and opinionated women, who were often seen fighting for their rights, were attributed special powers (not in a good way!), labelled as witches and burned on the stake, stoned to death or drowned in the water. Victoria writes,
"We all know that we live in a world full of evil. And how can we, righteous souls, protect ourselves from the biggest of these evils – women with opinion, or as we like to call them – witches? First of all, you need to be able to spot a witch to then protect yourself from her.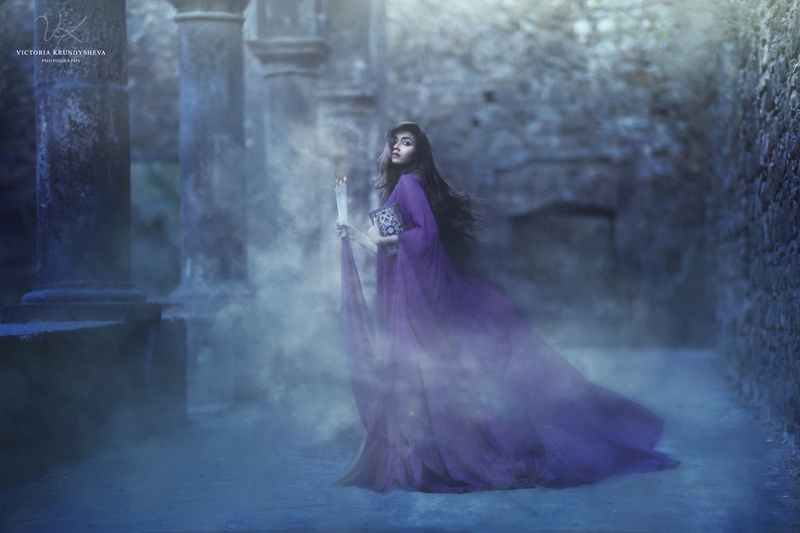 Image source: Victoria Krundysheva
Here's how you can spot a witch:
A witch is often confident and not afraid of her sexuality. She will wear bright colors and attract attention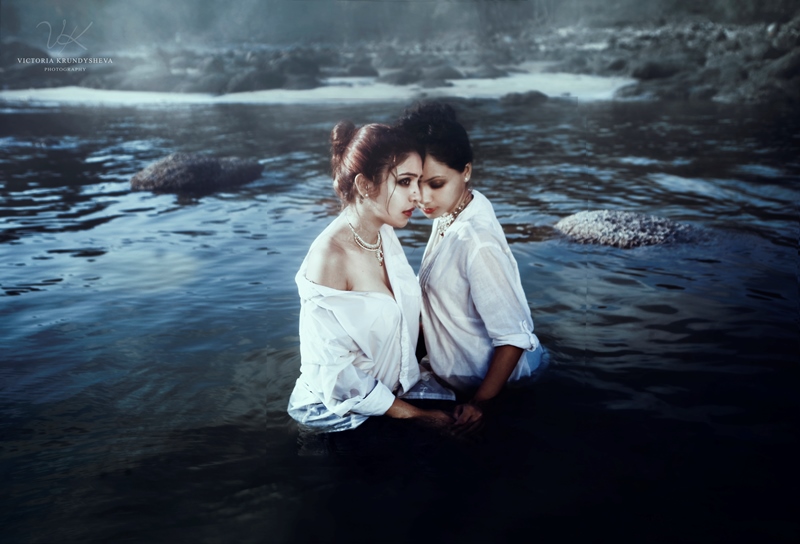 Image source: Victoria Krundysheva
A witch is peculiar and may not behave in the usual feminine fashion. The easiest way – throw something disgusting at her – if she is not afraid – you have found a witch

You are likely to spot a witch with a book or attempting to have intellectual conversations…What an abomination!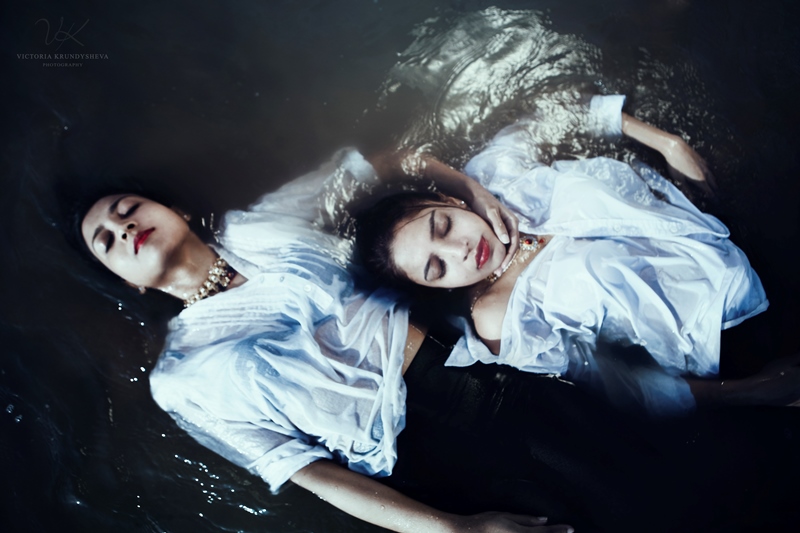 Image source: Victoria Krundysheva
You need to know, witches don't drown. So be on the lookout for women, who even after you threw them in the water and pushed them under, still emerged, stronger than before

Witches are often free minded and free spirited – these are the most dangerous kinds – they can't be tamed and need to be instantly eradicated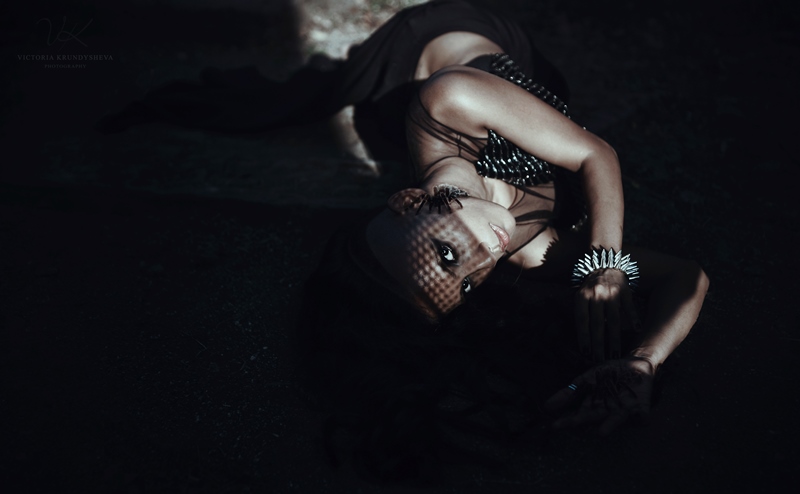 Image source: Victoria Krundysheva
They are not afraid of darkness and are ready to face their fears – they think it makes them stronger, but that's because they are evil themselves

They stick to each other and support each other. This is easy to detect because we all know there is no such thing as female friendship

They voice their opinion out loud… Like women can have one…"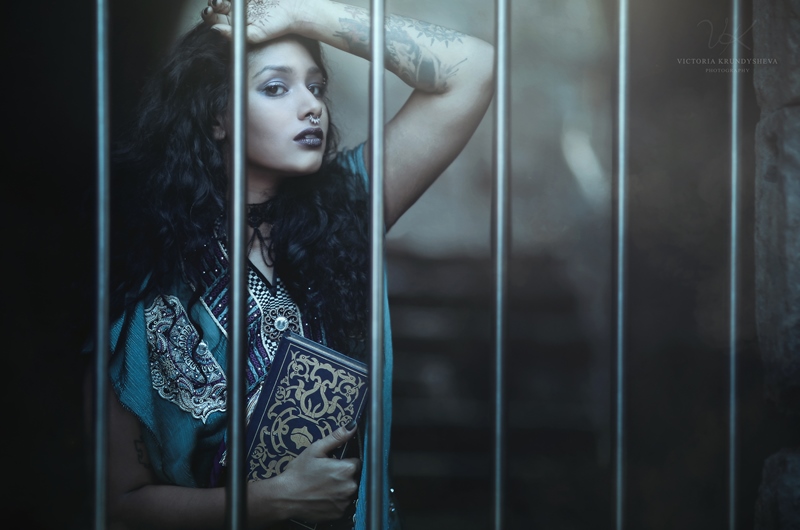 Image source: Victoria Krundysheva
Once you spot a witch, make sure you take immediate action: Scream as loud as you can, call her names, let everybody know who she is. Don't mind throwing not just words, but stones. Threaten her and cut her off any support. Ganging up on her is the best success strategy."
Victoria draws a compelling resemblance between the witches of the medieval times and the βitches of today. She says,
"Times may have changed, but this age old practice is as alive as ever. We still suppress, label, bring down and "stone" such women; however, now we call them "βitches".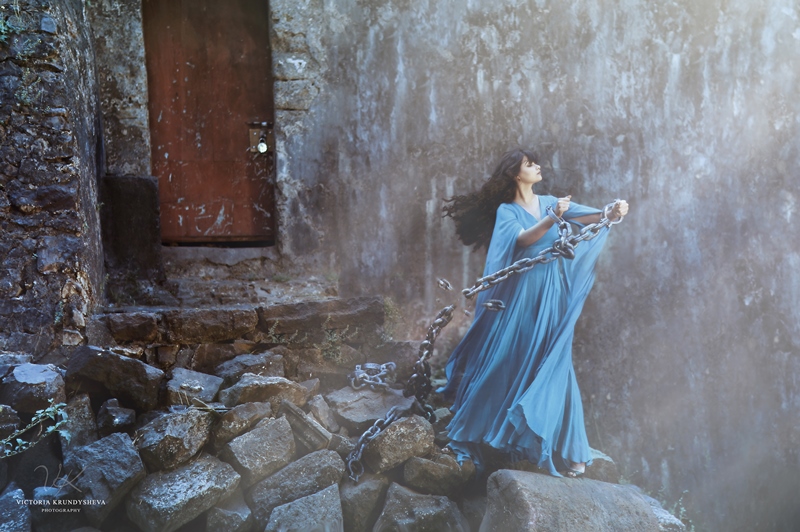 Image source: Victoria Krundysheva
Has Victoria been called a βitch?
"I have. When standing up for myself, straightforward and unafraid; when making my way and being the boss that I am; when being my own person, and living by my own rules, I have been called a βitch." 
And for this reason, she says that it is time to call out all those who brand women as βitches for not adhering to their or society's idea of what a woman is and how she should behave.  This movement, #CallMeβitch, strives to connect all the strong women out there who have been called a βitch for believing in and doing the same things for which men are lauded as go-getters.
So, if you are a passionate, ambitious, fierce and independent woman, then THIS IS YOUR MOVEMENT.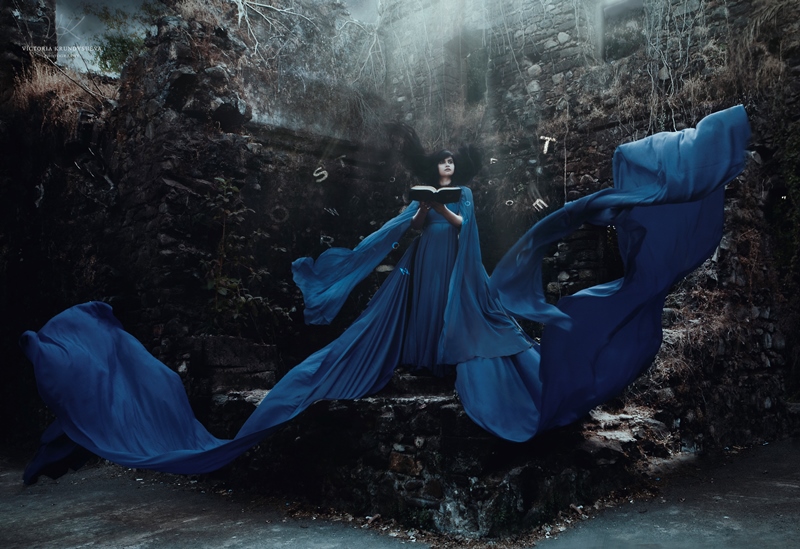 Image source: Victoria Krundysheva
If you are a firecracker who is not afraid to leave a little sparkle wherever she goes, then come join us in the movement. To participate, make a short video about the double standards you have faced as a woman and upload it on your Instagram account. Do not forget to tag Victoria Krundysheva. 10 Videos with most amount of likes will be showcased on the project photo and video exhibition and three winners will get a chance to participate in the Campaign Photoshoot by Victoria Krundysheva herself.
---
Suggested read: #BeBoldForChange Top 11 speeches by women that will inspire you to speak up & speak out
---
You can also share your stories as posts (rants, poems, limericks; let us not limit ourselves!) on Facebook, Twitter, Instagram, and YouTube, motivating others to stand up for themselves or for something they believe in. Don't forget to use the hashtag #CallMeβitch. The best ones will be featured and shared by Victoria. Support her and speak out against patriarchy, double standards and discrimination. Come join the movement!
Featured image source: Victoria Krundysheva
Summary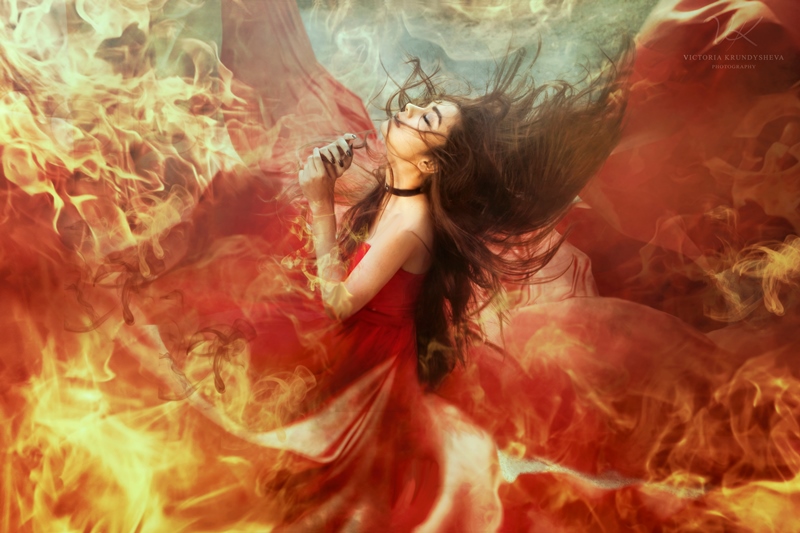 Article Name
#CallMeβitch If Someone Calls You A Bitch, Say THANK YOU, They Mean You Are A Force To Be Reckoned With
Author
Description
Ever been called a βitch for speaking your mind & being assertive? Photographer Victoria Krundysheva with her campaign #CallMeβitch has something for you!