If you've decided to ask someone to marry you, you gotta do it right. After all, how many times does a girl get asked to marry in her lifetime? (I'm assuming it'll be just once or twice ;)) This guy took the help of gadgets to get the job done, and how!
The HTC Vive virtual reality headset is all set to hit the stores by the year is out. But, it still hasn't yet, so that means it's available to only a handful of developers who can get their hands on the pre-release kits to explore the possibilities of 'room-scale' virtual reality. And one of the employees of Valve Software, which is Vive's official SteamVR partner, took the opportunity to propose to his girlfriend.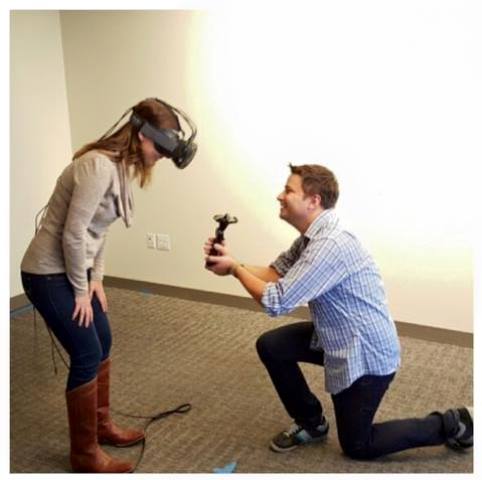 Image source: Facebook
---
Suggested read: This virtual reality proposal will make you fall in love for sure!
---
It was a day as typical as any, but for the fact that Chandler Murch, the Valve Software employee asked his girlfriend Kelly Tortorice, to come to his office to check out a couple of demos for the soon-to-be released tech. She found herself in the testing room at Valve's HQ, and soon experienced the virtual world via the headset. However, she soon noticed something hovering towards her, which was kinda strange.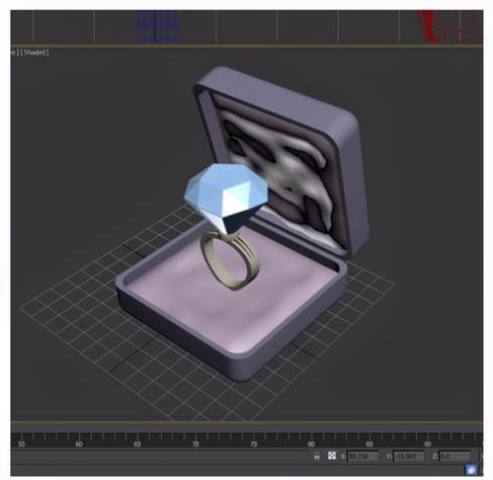 Image source: Facebook
Explaining the virtual reality proposal, Kelly wrote on her Facebook page:
"So there I was, typical day… on a sunken ship deck; fixing robots; painting three-dimensional fire; walking through the Alps; and then suddenly, a virtual engagement ring started floating my way. Chandler told me to grab it. Then told me to take off my headset, and there he really was, on one knee, with a real thing. It wasn't imaginary anymore."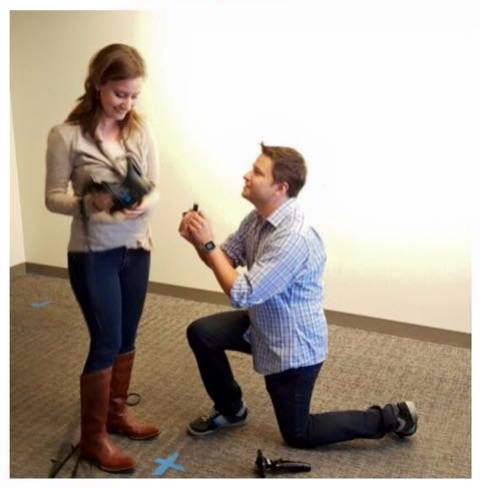 Image source: Facebook
While Kelly was experiencing the virtual world, Murch had walked towards her holding a trackable HTC Vive wand controller. This was what Kelly had seen as the ring hovering towards her.
Kelly, of course said YES! Well, she didn't say yes, per se, but she said, 'Of course I will marry you!' Congratulations to the happy couple!
What did you think of the virtual reality marriage proposal? Or would you choose to do something elaborate and in actual reality? Hit us in the comments below.
Featured image source: Facebook
Summary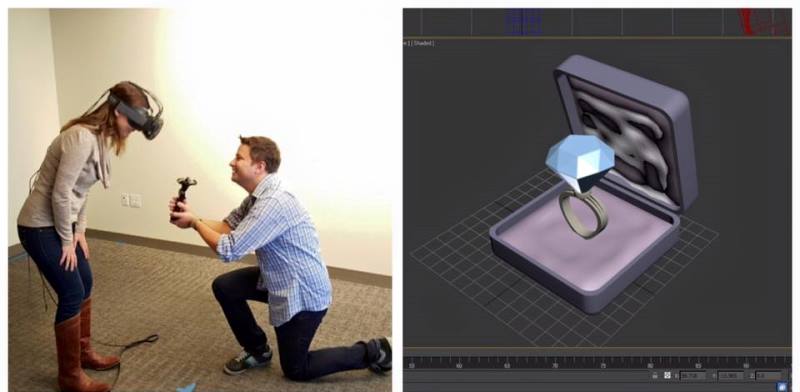 Article Name
Guy Surprises Girlfriend With A Virtual Reality Proposal!
Author
Description
This guy surprised his girlfriend with a virtual reality proposal. Check out how he managed to pull it off.