So that day is almost upon us… you know, the dreaded day – Valentine's Day! Ah, yet another year goes by and you don't have anyone to hug and kiss and cuddle? Or maybe you do have someone in mind, but don't know if they want the same thing? Or are you married and you don't really give a hoot about Valentine's Day? Fret not. We've taken it upon ourselves to not let you feel miserable this Valentine's Day. So what I have done is made out a list of advice about what you can do, depending on whether you are single, committed or just broken beyond repair… yes, we have custom couple or erm… not so couple-y plans for each person out there… whatever your relationship status…
Read on, there is something for everyone!
1. Single
All on your own for yet another year. So your girlfriend/boyfriend dumped you a few months ago, and it is safe to say you are back out in the dating pool. But what do you do when all your friends have insisted on acting like those nauseating couples you've seen in parks?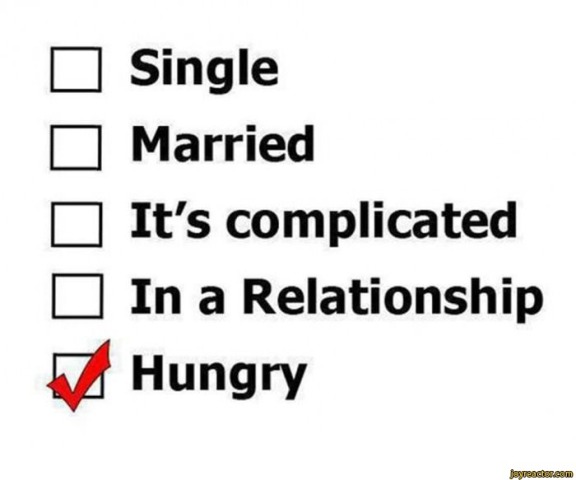 Image source: joyreactor
Your plan: Go get yourself a haircut (should probably call your stylist home). Sit at home and watch a movie marathon (probably not a romantic movie marathon, you know?). Give yourself a pedicure. Avoid going to places where you might bump into your recent ex with another girl/guy. Dodge places where you might encounter happy couples. Bury yourself in blankets and resist outdoors.
2. Seeing someone casually
Ah, so you struck gold, eh? Found someone just a week before Valentine's Day so you wouldn't have to spend this day alone. Well, I say, good for you! Now that you have someone you are seeing very, very casually, just so you are in that lovey-dovey phase… here's what we have for you…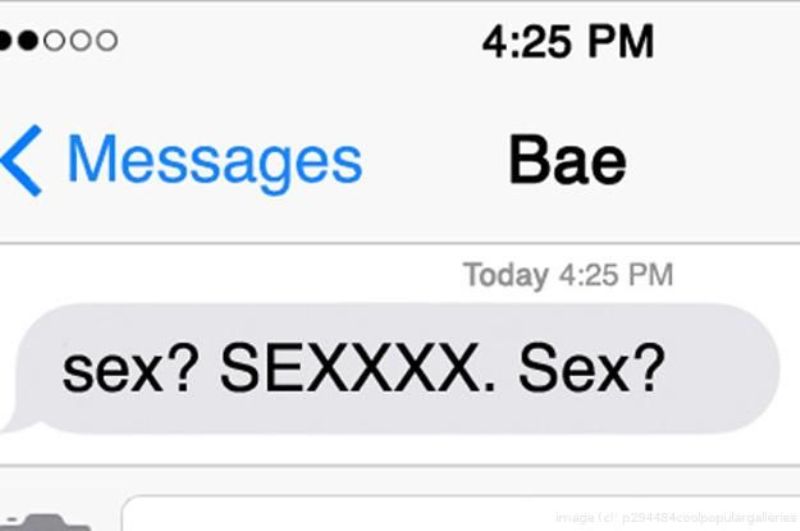 Image source: Tumblr
Your plan: Go to a very expensive restaurant (enjoy it while it lasts, yes?) and order the most expensive dishes. Get your partner a cheap gift (cost cutting), and then expect them to jump in bed with you. Yay, congratulations! Go back to singlehood the next day.
---
Suggested read: 15 Valentine's Day moments in which you actually bless St. Valentine
---
3. In a serious relationship
So your significant other has met your parents, and you've met theirs and it is safe to say you are 'serious.' So you have kind of noticed when they completely ignored the fact that it is Valentine's Day and they have done nothing except sleep. So…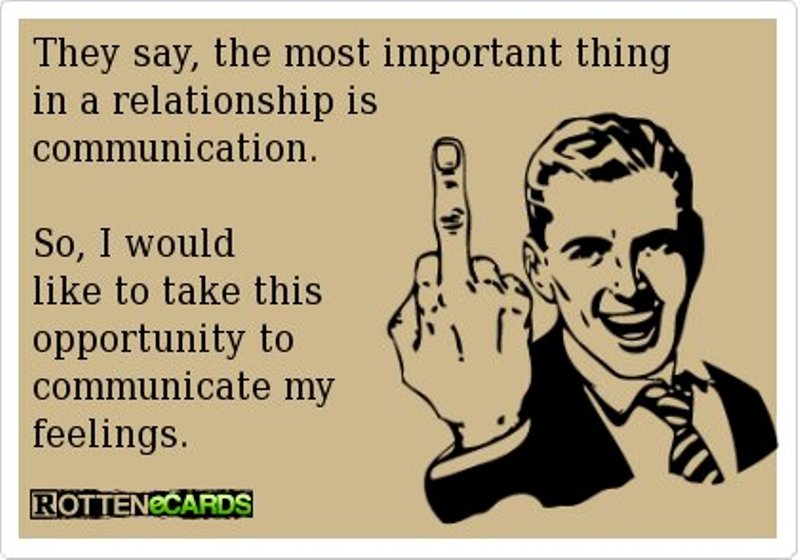 Image source: jokideo
Your plan: Either you can tell your partner to stuff it and not have sex for a week (a great punishment if you ask me), or you can return the favor by forgetting their birthday…really, your call…
4. Married
So you've passed all tests and are finally in the beyond realm. You have been single, casually dating, and seriously committed, and are finally married (and have that new fine bone china, and cool double curtains). Your spouse is loving and a family person and you haven't gotten a chance to be alone since, well, your wedding night (which was probably rudely interrupted by your annoying 'friends' and awful relatives)… so, what now?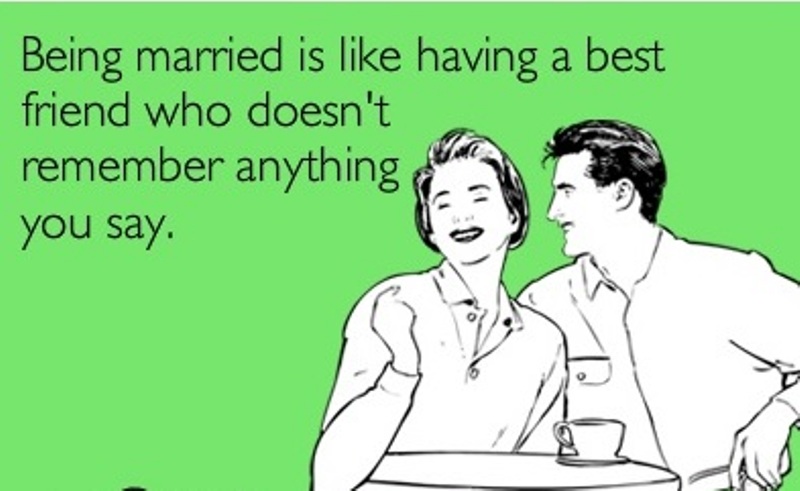 Image source: weddingcardmessage
Your plan: Get your spouse out of the house (and the comfy chair) for the weekend and have some fun. And by fun I do not mean hanging out at your parents or parent-in-law's house. Please, for the love of god..
5. Stalking someone
So you have been 'seeing' someone very intently – after all, you know their bus timings, their office timings, and also their pet's name! And still, that person hasn't reverted with even the slightest morsel of affection towards you (ah, sad life)… you can…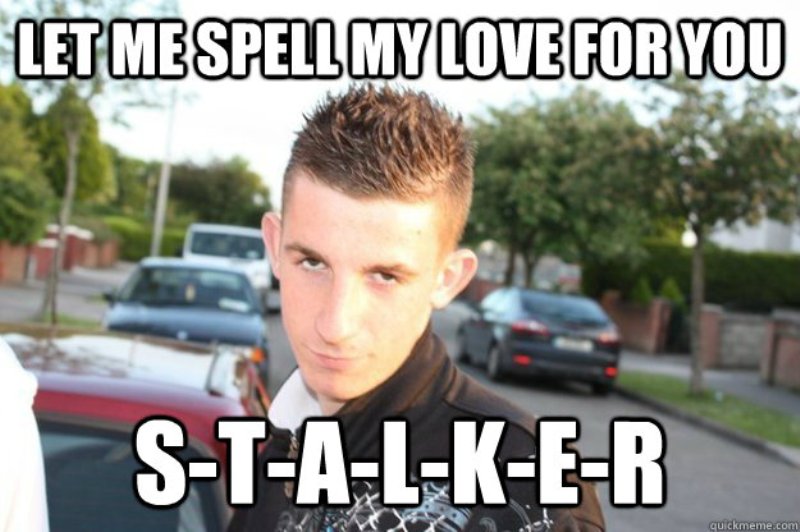 Image source: quickmeme
Your plan: Since it's Valentine's Day and they haven't yet replied to your over 3 page long letter (which by the way, was only 20% water and 80% pure blood), there is nothing left for you to do except wait. If they still don't revert, ah, go back to looking for 'hot singles in your area' on your favorite site.
Have a good V-Day, people!
Featured image source: weddingcardmessage
Summary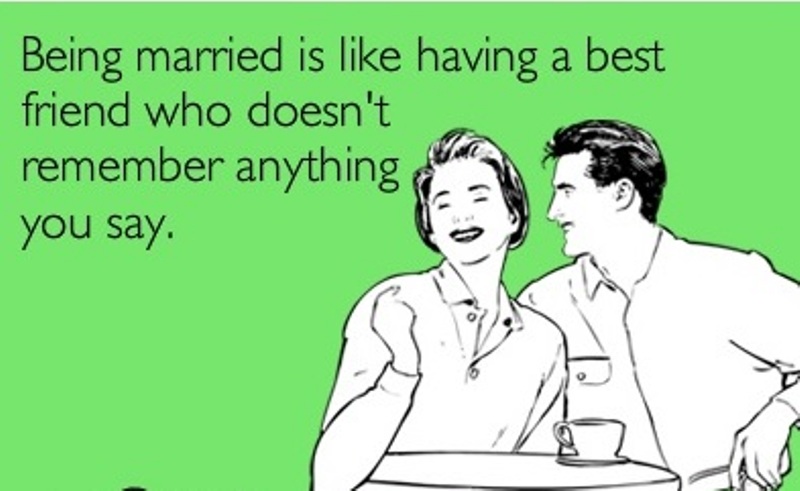 Article Name
We Have Custom Valentine's Day Plans For Every Type Of Couple
Author
Description
Actually, we have a Valentine's Day plan for everybody...check to see! ;)