We get our first lessons in romance and love from our movies. From the grandest gesture of sneaking into the house of the girl in lady clothes to the smallest ones of lending her your umbrella, you get all your moves from countless and very informative Bollywood movies. Here are some of the most liked and probably most tested dating tips:
1. The Ladder Way
From SRK, Aamir to Emraan Hasmi, getting up the ladder to reach the room of your lady love and giving her a rose or chocolates (or a diamond ring, if you are feeling extravagant), is a sure way to register yourself in her thoughts. And if you inadvertently (s)tumble into her father's presence and then escape unscathed, you might have just won her heart.
2. Fight the goons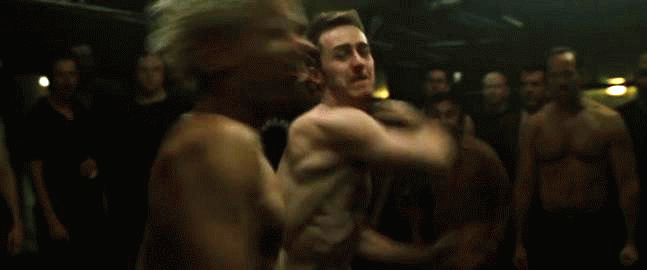 Getting the evidence firsthand that her man is capable of saving her, no matter what, works wonders for that one lucky man. If you think that such an opportunity might not present itself, then get creative and create one! Get in trouble, because even if you don't win the fight, you definitely will win her heart. And come on, has it not been used in almost every Bollywood movie??
3. Love thy pet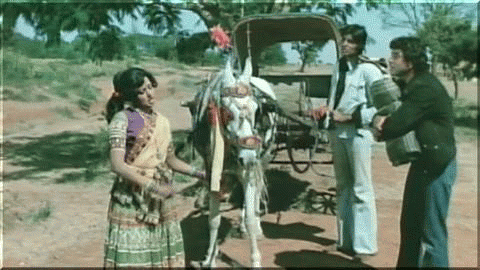 In Sholay, Dharmendra took every opportunity to talk to Hema Malini about Dhanno, and see where the relationship went!! From the kabootar ja ja ja, to Tuffy being an umpire, girls love these adorable animals. So if she has a pet, love it. Or better yet, gift a furry friend to her, and enjoy long walks, with the pet in tow, giving you some along time together.
4. Dance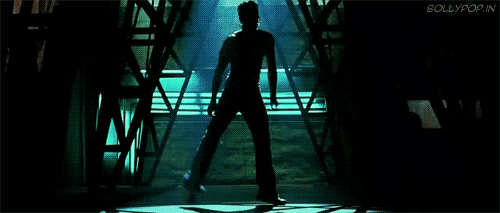 I do not know how this is relevant, but this is one gyan almost all of our Bollywood movies have given. If you can dance and sing for her, preferably at her engagement to someone else or outside her house, or while following her to the market, you can work your way through the crowd to her heart. I do not know how that works, but the long history of our Bollywood movies seem to base all their stories on this one fact.
5. Take the train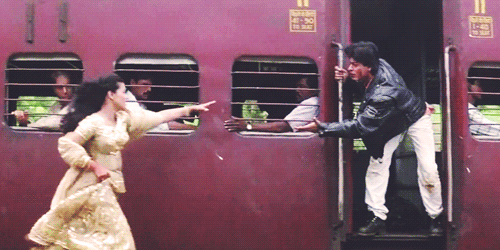 A train journey is the best therapy for couples who are still trying to find love for each other. I guess the examples of Dilwale Dulhania Le Jayenge, Jab We Met, Chennai Express, Wanted and many other such movies are enough.  I rest my case.
6. Don't profess your love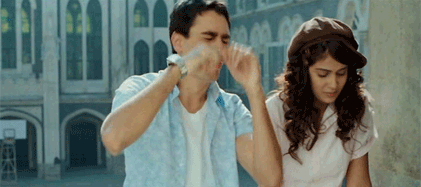 Weirdly enough, if you don't tell her that you love her immensely, she will try her other options, WITH YOUR HELP!! And while you help her in falling in love with someone else, she will fall for you. You will be miserable, but in the end she will come to you. Fancy that!!
7. Fight a lot
In a lot of our Bollywood movies, a man pulls pranks on the woman, fights with her at every chance he gets, and sometimes even breaks her heart by going off into the sunset with another woman. But miraculously, and in a slightly convoluted way, they end up together, and find their happily ever after. So if you are attracted to a girl, make her miserable with your pranks. If Bolly logic works, she will be yours – sooner or later.
8. Go to the Airport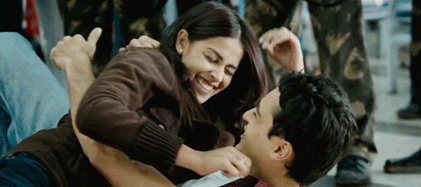 For this, you need to first behave really badly with her. Then tell her that you don't love her, even when you actually do. Make sure she enrolls in a course abroad, or gets a job there, preferably an airline which is shameless in its product placement throughout the movie. Once she is in the airport, preferably for your sake, already boarded on the plane, dash through the terminal flouting all the rules and begging the concerned authorities to let you meet your love. When you have successfully made the flight late for everyone and are on board, tell her how much you love her. Also, make sure that all this time you are being restrained by the flight attendants. It adds to the charm of this entire plan.
9. Profess love in a grand way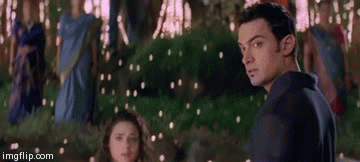 Plan the grandest way to propose to her – in the middle of a busy road or a mall, shouting it out from atop a hill top, or by getting a very prominent tattoo. But my personal favorite is from Dil Chahta Hai – propose to her on her wedding day, in front of the groom to be and his entire family and a few hundred bemused guests. Try this only if you are sure that she loves you too, or you might find yourself in some dark water, literally.
10. Sob Story
It would be good to have some sort of tragedy attached to you. Girls find the 'troubled brooding man' to be very attractive. It's the inherent motherhood in them that wants to take care of a broken soul. So with a story that could melt your heart, you could find a remedy for your heart.
*Note from Author: These tips must be tried with user discretion. Any harm, broken bones, angry fathers, et al is not the responsibility of either the author or this website. Happy dating!
Featured image source: Google, copyright free image under Creative Commons License