Bollywood had its share of controversies, rumors, extra-marital affairs, heart-wrenching breakups, and some epic love stories. We come across numerous gossip mills which links different celebrities with their partners. Here is a list of the prestigious second wives club as we take a look at 20 ladies who were not the first love of their partner and still managed to bite romance just right.
---
Suggested read: 100 years of Bollywood in 200 seconds by sand artist Rahul Arya
---
1. Kareena Kapoor and Saif Ali Khan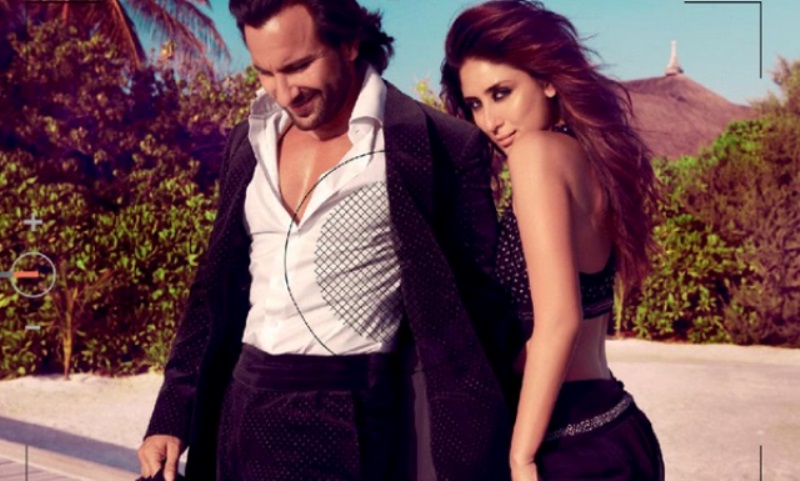 Image source: Google, copyright-free image under Creative Commons License
For a long time, the Bollywood industry thought that there was nothing which could tie Kareena down. It is believed that romance flared between the couple on the sets of their movie Tashan, and after dating for nearly 5 years, they decided to tie the knot despite the huge age difference between the two. Saif was previously married to Amrita Singh but if you see the couple interact and their interviews, it's clear that the Nawab and Bebo are still very much smitten with each other.
2. Karisma and Sanjay Kapur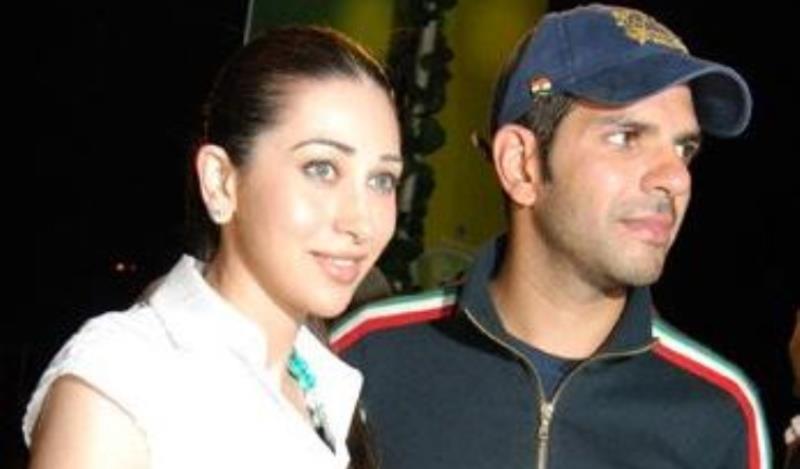 Image source: Google, copyright-free image under Creative Commons License
Well, the Kapoor sisters seem to have a thing for married men. Of course, we are not judging. Karisma was in the news because as per rumors, she was all set to marry Abhishek Bachchan. However, things didn't work out for some unexplained reason and she eventually married businessman Sanjay Kapur. He was married previously to Nandita Mahtani, who is currently dating Dino Morea. Too many crisscrosses? 😉
3. Rani Mukerjee and Aditya Chopra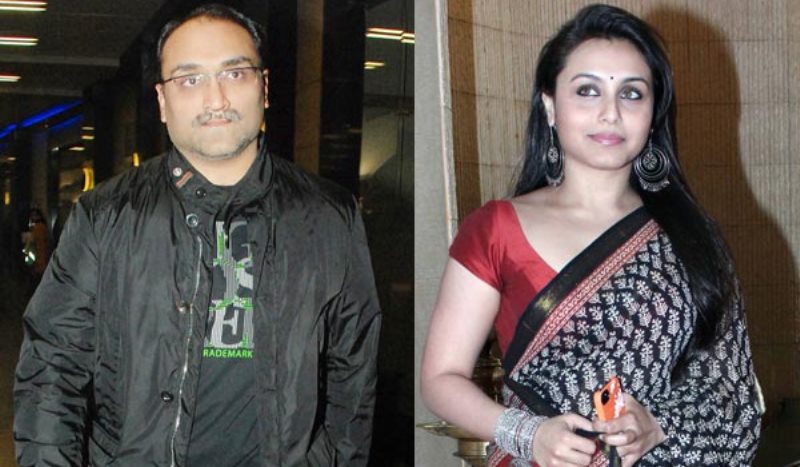 Image source: Google, copyright-free image under Creative Commons License
This is one couple who had been under media spotlight for long. While they choose to keep mum on their relationship, Rani Mukerjee and the Chopra scion finally tied the knot in a private ceremony in Italy earlier this year. Rani later explained to the media that she started dating Aditya only after his divorce had been finalized and when he was not her producer because she didn't like mingling her professional life with her personal.
4. Lara Dutta and Mahesh Bhupati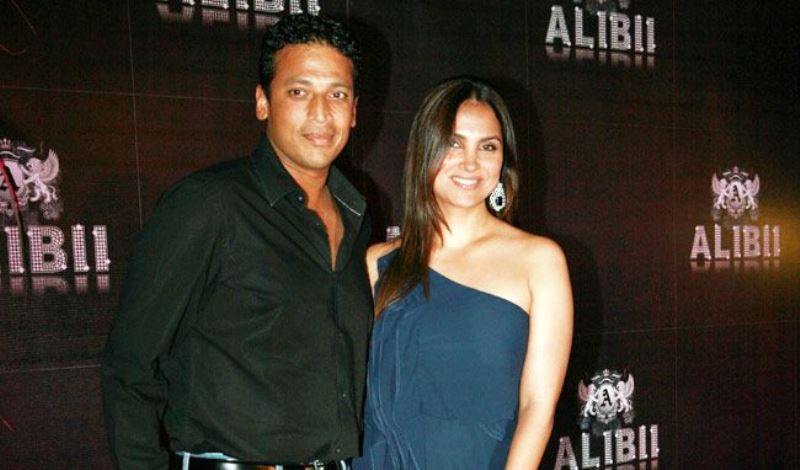 Image source: Pinterest
It is believed to be the case of first love. Mahesh Bhupati who was then married to Shvetha Jaishankar, decided to divorce her and eventually marry Lara Dutta. No doubt, they epitomize the saying that love is blind and it does happen at first sight.
5. Shilpa Shetty and Raj Kundra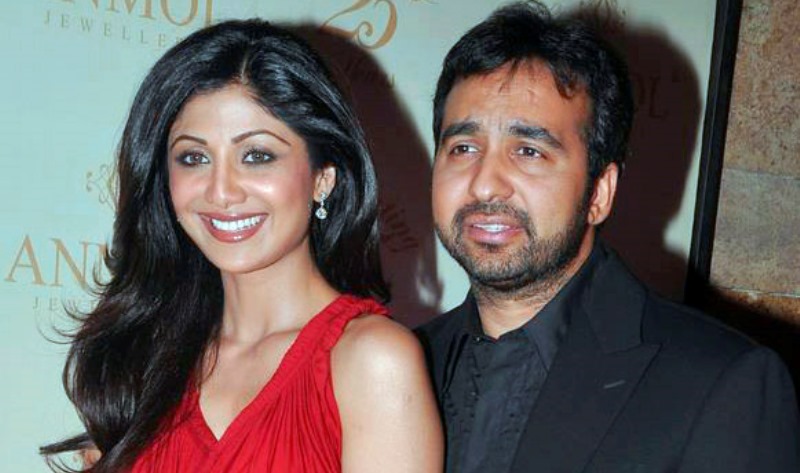 Image source: Google, copyright-free image under Creative Commons License
This London-based businessman was already married to Kavita, but the Indian beauty wooed her with her new glamorized avatar after her incredible victory at the celebrity show Big Brother. The way Shilpa Shetty glows and basks in her post-married life is another proof that she doesn't mind being a part of the second wives club.
6. Sridevi and Boney Kapoor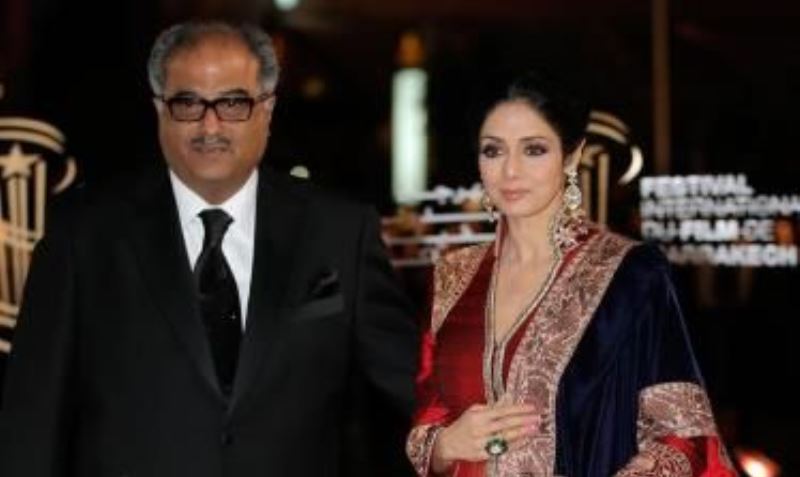 Image source: Pinterest
Married to Mona Shourie, Boney Kapoor left her for Sridevi after they had a whirlwind romance. It is rightly said that sometimes it takes a second love to know why it didn't work right the first time. It's been a long time since this adorable couple has been happily married with a fulfilling family life. No doubt, Sridevi looks drunk on the fountain of youth, or should we say the charm of love?
7. Shabana Azmi and Javed Akhtar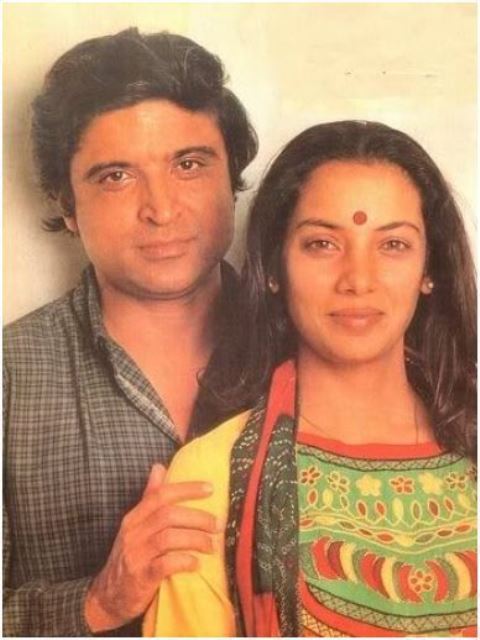 Image source: Pinterest
Married to Honey Irani, Javed Akhtar later on married Shabana Azmi. Javed Akhtar also has two kids with his first wife, Farhan and Zoya, both successful in their own right. Shabana Azmi still manages to carry herself with the same grace, and the couple seems to complement each other in the best manner. She is one of the most graceful members of the club of second wives of Bollywood.
8. Aamir Khan and Kiran Rao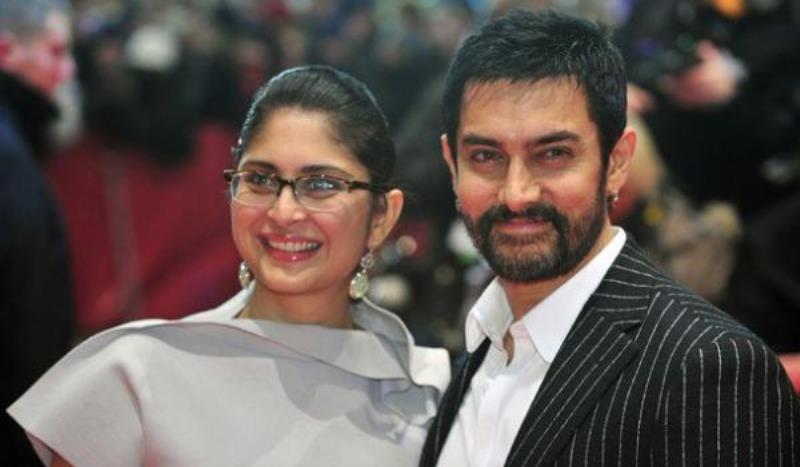 Image source: Google, copyright-free image under Creative Commons License
Aamir was married to Reena, but he married Kiran after he fell in love with her when he met her on the sets of Lagaan. Recently, they had a baby boy whom Mr. Perfectionist named Azad. Surely, we love the way these two people end up looking deep in love. Even though she is the second wife, she looks just right!
9. Kalki Koechlin and Anurag Kashyap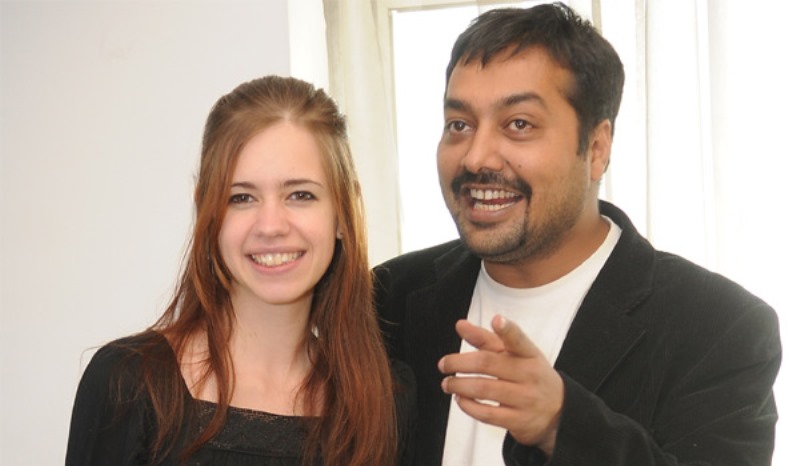 Image source: Google, copyright-free image under Creative Commons License
Anurag Kashyap was earlier married to Aarti Bajaj, but he ended up marrying the true feminist Kalki Koechlin. However, the sad news is that their marriage too didn't work and looks like our star feminist and the true symbol of women empowerment needs another fix for her broken heart.
10. Sarika and Kamal Haasan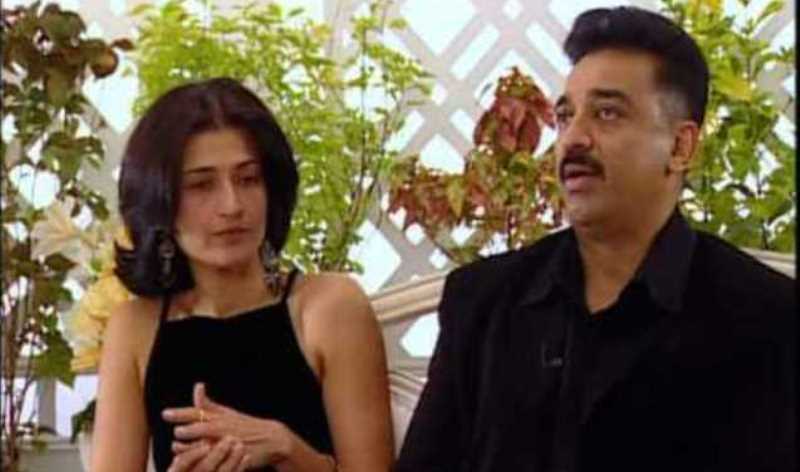 Image source: Google, copyright-free image under Creative Commons License
Kamal Hassan seems to have plenty of problems when it comes to settling with the right love of his life. He was married to dancer Vani Ganapathy for ten long years. He divorced her to marry Sarika in 1988 after the birth of their child, Shruti Haasan who is now an established actress.  They eventually split in 2004.
---
Suggested read: 10 terrible movies churned out by Bollywood in recent years
---
11. Soni Razdan and Mahesh Bhatt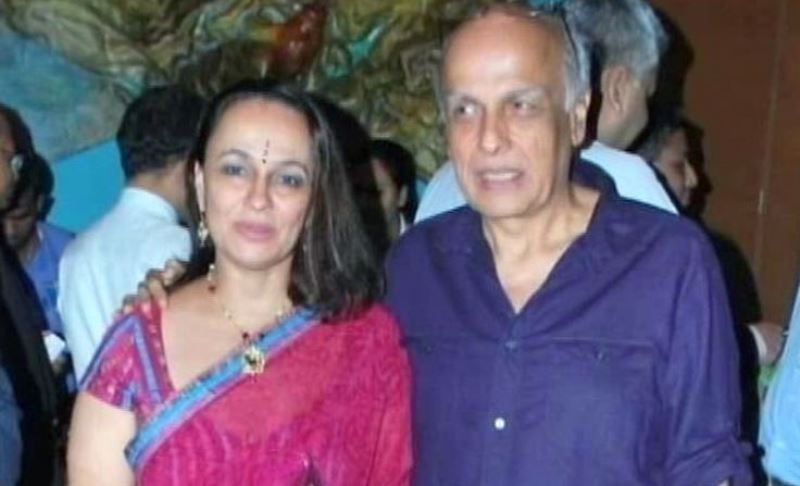 Image source: Pinterest
Mahesh Bhatt is known for his string of affairs, the most famous of which was with Parveen Babi. He initially married Lorraine Bright at the unripe age of 20 and had 2 children with her.  This marriage ended because of his affair with Parveen Babi, and he finally married Soni Razdan, and together they have 2 daughters, Alia and Shaheen.
12. Raveena Tandon and Anil Thadani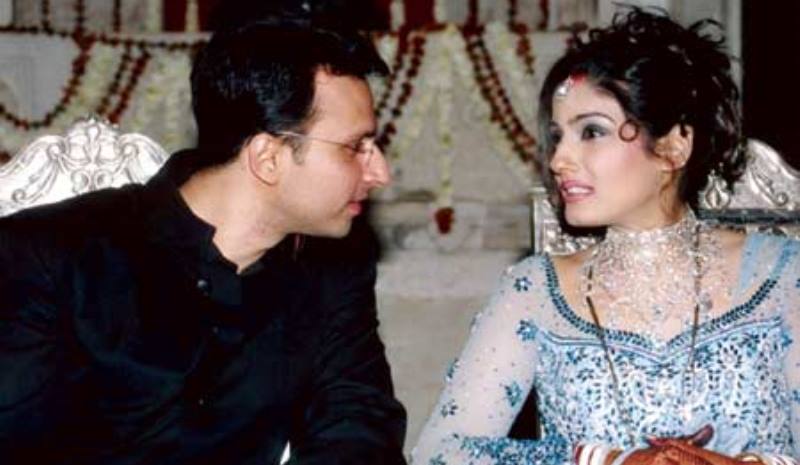 Image source: Google, copyright-free image under Creative Commons License
Anil Thadani was the film distributor for the movie Stumped, in which Raveena was the lead. He was already married to Natasha Sippy, and Raveena had her heart broken after fallout with Bollywood heartthrob Akshay Kumar (rumors, of course). Anil and Raveena seemed right for each other, and Raveena didn't mind hogging the limelight when it came to the second wives elite list. They seem happily married.
13. Dharmendra and Hema Malini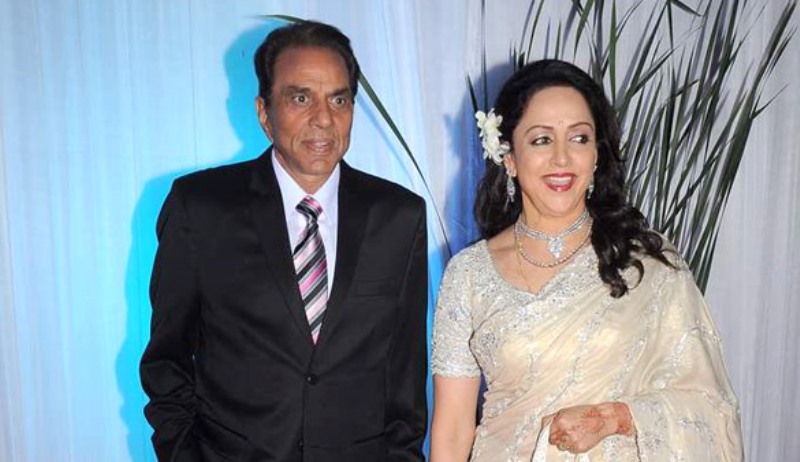 Image source: Google, copyright-free image under Creative Commons License
They are undoubtedly the golden pair of Bollywood who rules too many hearts. There were too many people who loved seeing this reel couple in real life. Despite the fact that Hema Malini wasn't his first wife, their romance still goes strong even when they are grown old.
14. Kishore Kumar and Madhubala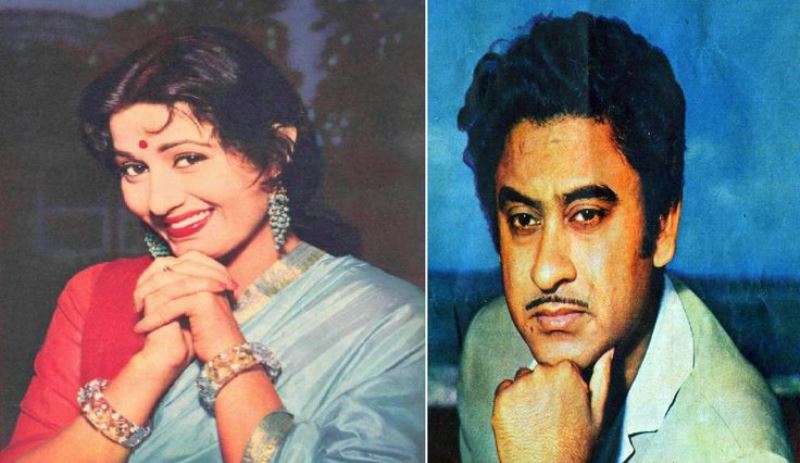 Image source: Pinterest
In their times, this was the couple which made people fall in love. Their onscreen chemistry was so scintillating that when Kishore Kumar divorced his wife Ruma Guha Thakurta, a lot of their fans ended up in smiles as this couple looked destined to be together.
15. Supriya Pathak and Pankaj Kapur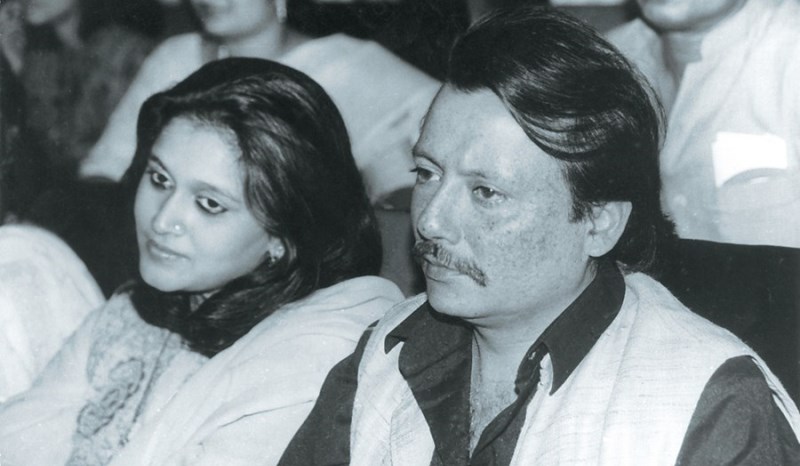 Image source: Pinterest
Hailed as one of the finest actors in Indian cinema by critics, Pankaj Kapur broke up with Neelima Azim, his first wife and mother of Shahid Kapur, in 1984 and married Supriya, another acclaimed TV actress. The couple seems to have found the right love on the second note.
16. Salim Khan and Helen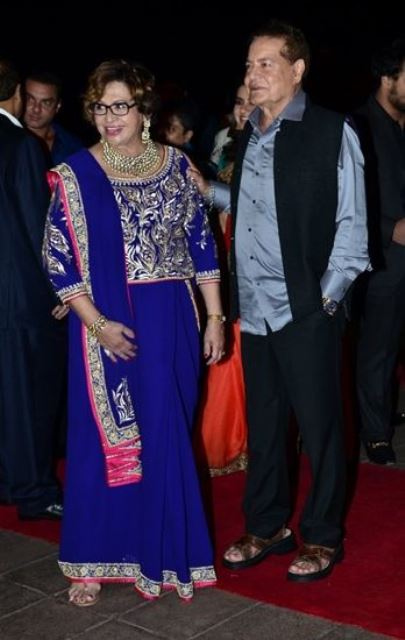 Image source: Pinterest
Salim Khan married Salma Khan, and later on went to marry Helen as his second wife. He has four children with Salma Khan and adopted Arpita Khan with Helen. No doubt the Khans are one close knit family with more than one mother to call their own.
17. Sanjay Khan and Zeenat Aman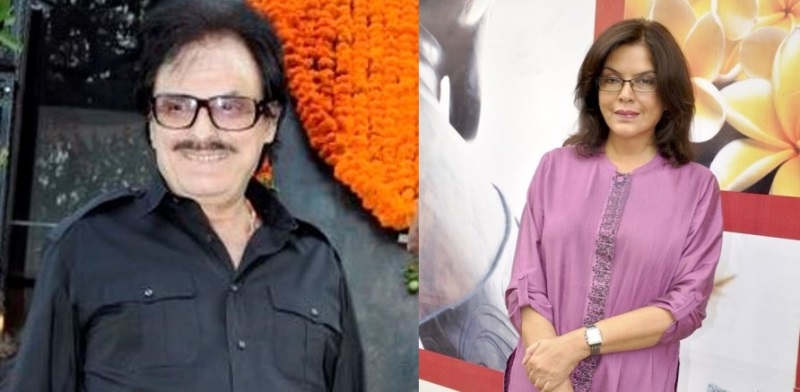 Image source: Google, copyright-free image under Creative Commons License
They met on the sets of Abdullah, and as per reports they got secretly married. However, Zeenat Aman never really got the love she ached for as both Sanjay and his first wife Zarine Khan are believed to have assaulted her later. What really happened remains a mystery which no one can figure out.
18. Neelam Kothari and Samir Soni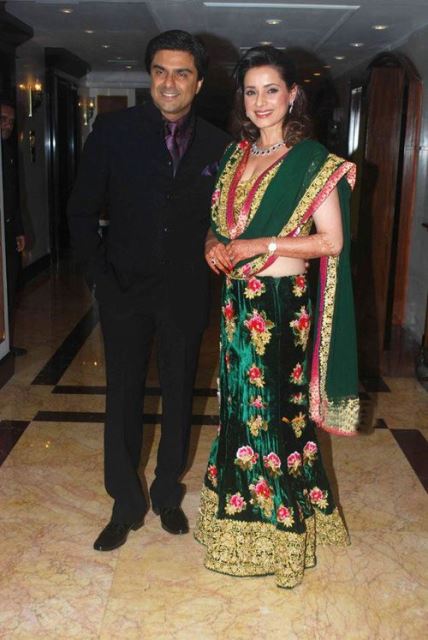 Image source: Pinterest
Samir Soni, who was born in London and enjoys critical acclaim for various TV serials, married Rajlakshmi Khanvilkar whom he met while modeling. He split within 6 months of his marriage and went on to marry Neelam Kothari. They both adopted a baby daughter within two years of their marriage, and despite belonging to the second wives club Neelam is surely happy living the life with her true love.
19. Anupam and Kirron Kher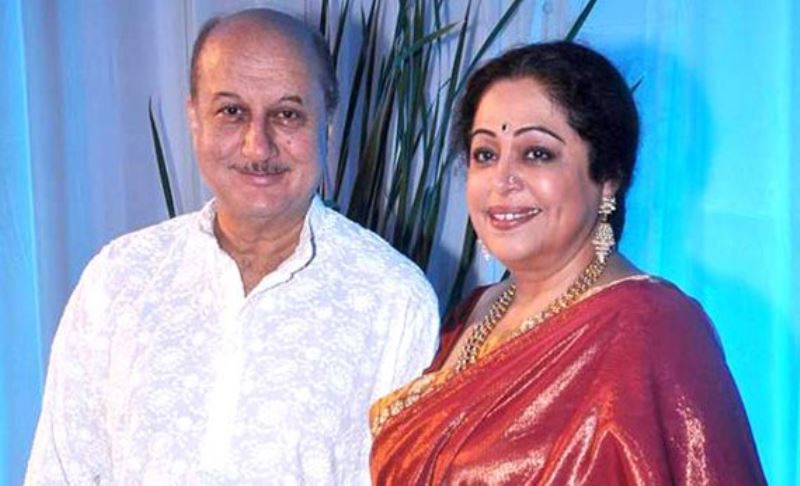 Image source: Pinterest
We all love the really vibrant and lively lady Kirron Kher. Anupam Kher too has given us goosebumps with some of his sensational performances over the years. But, did you really know that Kirron Kher wasn't the first person to capture Anupam's heart? She is his second wife and still rocks being the real queen of sass that she truly is!
20. Raj Babbar and Smita Patil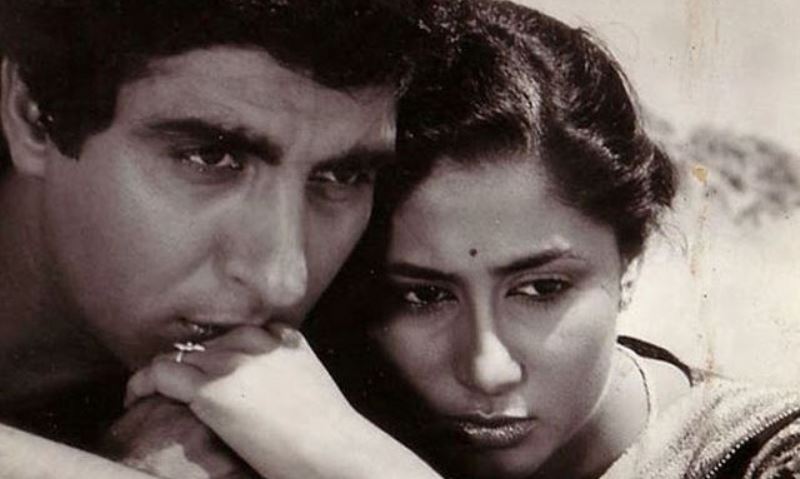 Image source: Pinterest
This is perhaps one of the most tragic love stories of Bollywood. Raj Babbar fell for Smita Patil and was head over heels in love. He left his first wife for her, but Smita Patil died after giving birth to their son, Prateik, leaving Raj Babbar terribly broken and sad.
---
Suggested read: 15 Bollywood movies where friendship turned into lasting love
---
These are 20 of the famous cases of Bollywood celebrities who are second wives and most of them are happy with their life because it doesn't really matter who has been in their life before their current partners, but all that really matters is if the love that happened was true and strong enough!
Featured image source: Pinterest
Summary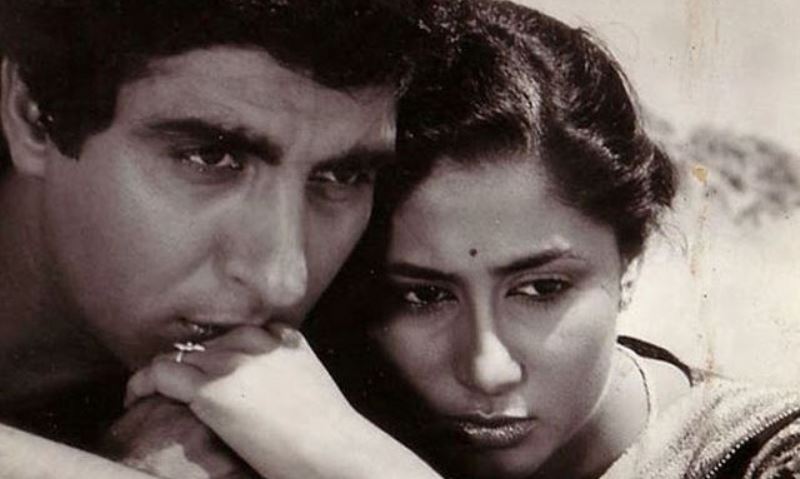 Article Name
Second Wives Club Of Bollywood: 20 Women Who Are Proud Members
Author
Description
Cupid seems to have struck these celebrities the second time around. Take a look at 20 ladies who are proud members of the second wives club of Bollywood.