The Oxford English dictionary defines the word 'beautiful' as pleasing the senses or mind aesthetically. Now, who judges what pleases your senses or mind? Shouldn't it carry a disclaimer that the definition is purely subjective? That what I find beautiful may not appeal to your senses. That finding something or someone beautiful is based on so many factors – both intrinsic and extrinsic.
Image source: Youtube
Dove, with its newest ad campaign, is set to remove the subjective clause attached to this seemingly innocuous word. Two days ago, it released a video, Dove Choose Beautiful and it makes you think about how you perceive yourself. Two separate doorways were marked – one is boldly marked Average, the other is marked Beautiful. It is subtly asking you to choose how you see yourself – average or beautiful.
---
Suggested read: Victoria's Secret's not-so 'PERFECT Body' Campaign
---
While most women went through the door marked average, some confident women unhesitantly walked through the beautiful door. While one mother pulls her daughter through the beautiful door, one other woman, on seeing the two marked doors, is seen walking away from it all. As if it was too much to take.
Image source: Youtube
One woman explains why she chose the average door,
"Beautiful to me … it's too far away out of reach. I chose average."
Another woman confessed her choice to her friend later,
"I went through the average door." While her friend looks on with a shocked expression, she continues, "Yeah, I didn't even hesitate."
Image source: Youtube
One mother who walked through the average door with her young son in tow, said,
"Am I choosing because of what's constantly bombarded at me? What I'm being told that I should? Or am I choosing because that's what I really believe?"
She shrugged, as if she no longer knew what her reasoning was behind her choice.
This video for Dove Choose Beautiful was filmed in five cities – San Francisco, Shanghai, Delhi, London, and Sao Paulo. Dove set out to prove that beauty is a choice, a choice every woman needs to make every day. And the power of this choice is in every woman's hands, and not in somebody else's.
---
Suggested read: Cassandra Naud, with a huge facial birthmark, refuses surgery
---
A study conducted by Dove has a telling result. According to it, most women, a whopping 96 percent of them said they wouldn't choose the 'beautiful' to describe themselves. But about 80 percent of the women said that there was something beautiful about them.
The company, in a statement it released, said,
"Women make thousands of choices each day – related to their careers, their families, and let's not forget, themselves. Feeling beautiful is one of those choices that women should feel empowered to make for themselves, every day."
Check out the video of Dove Choose Beautiful here:
Dove has long since associated itself with celebrating 'real beauty,' as is evident from its past campaigns. One that comes to mind is most recent. When lingerie giant Victoria's Secret launched it Perfect Body campaign, Dove came out with a poster to celebrate the perfect REAL body. Here's the tweet:
Today we celebrate the perfect REAL body and all the women who have said "#IAmPerfect the way I am." #TBT pic.twitter.com/CFD2GfokGE

— Dove (@Dove) October 30, 2014
This latest campaign, Choose Beautiful, is already garnering accolades on social media. Check out some of the tweets:    
"Beautiful is a great word, so why not see what's on the other side of that…" #ChooseBeautiful, always https://t.co/ojruKdSLGD @Dove — AJ Joshi (@AJ) April 7, 2015
Today I decided to #ChooseBeautiful. Thanks @Dove_ZA pic.twitter.com/Y5JNSaJNhR

— Theodora Lee (@Theodora_Lee) April 8, 2015
I #ChooseBeautiful @Dove_IND http://t.co/wuGCvXbVyB …what about you all lovely girls — sunitakatyal (@sunitakatyal) April 9, 2015
Given a choice, what would you choose – Average or Beautiful?
Featured image source: Youtube
Summary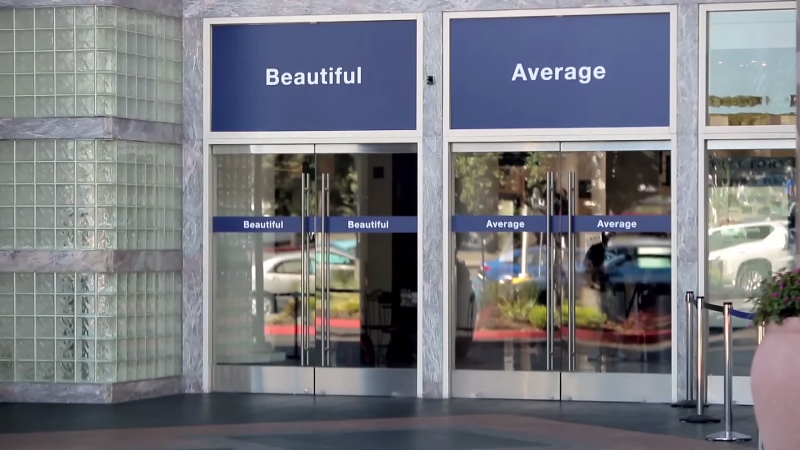 Article Name
Dove Choose Beautiful Hopes To Change Women's Perceptions
Author
Description
Dove Choose Beautiful video really makes you stop and think about how you perceive yourself. Check out the video here.