"Individuals who conformed strongly to masculine norms tended to have poorer mental health and less favorable attitudes toward seeking psychological help."

-Y Joel Wong, PhD, of Indiana University Bloomington
---
Suggested read: Listen up people, patriarchy is harming men as well…
---
All this while, we knew that being subjected to sexism can lead to poorer mental health, but did you know that being sexist can also have worrying upshots on your mind? A study published by the American Psychological Association in the Journal of Counseling Psychology says that men who feel they have a power over women and the other 'weaklings of the society', or who see themselves as Casanovas and playboys, tend to have emotional problems, when compared to men who conform relatively less to conventionally-defined masculine roles and norms. The research was conducted by experts from Indiana University in Bloomington and Nanyang Technological University in Singapore who concluded that poorer mental health of men was one of the effects of sexism.
"It's rather a no-brainer that experiencing sexism would harm a woman's mental health, but the fact that it also seems to be linked to worse mental health in men is telling, and disturbing."

-Y Joel Wong
Image source: Google copyright-free image, under Creative Commons License 
Wong and his associates carried out a meta-analysis of 19,453 participants, who formed 78 research samples. The study focused on mental health and its relationship with 11 norms, which are considered to reflect what the society expects of an alpha male; the more one conforms to these norms, the more is he in compliance with traditional masculinity.
The 11 norms selected to study the effects of sexism were,
The need to win
The need to have emotional control over others
The willingness to take risks
Predisposition to violence
Dominance
Playboy (sexual promiscuity)
Self-reliance
Primacy of work (importance placed on one's job)
Power over women
Disdain for homosexuality
Pursuit of status
The study chiefly concentrated on three comprehensive mental health outcomes, namely,
Negative mental health, which includes depression
Positive mental health, which includes life satisfaction
Psychological help seeking, such as, an effort to seek counselling services
In the study, Wong and his associates state,
"Despite theoretical postulations that individuals' conformity to masculine norms is differentially related to mental health-related outcomes depending on a variety of contexts, there has not been any systematic synthesis of the empirical research on this topic. Therefore, the authors of this study conducted meta-analyses of the relationships between conformity to masculine norms (as measured by the Conformity to Masculine Norms Inventory-94 and other versions of this scale) and mental health-related outcomes using 78 samples and 19,453 participants. Conformity to masculine norms was modestly and unfavorably associated with mental health as well as moderately and unfavorably related to psychological help seeking. The authors also identified several moderation effects. Conformity to masculine norms was more strongly correlated with negative social functioning than with psychological indicators of negative mental health. Conformity to the specific masculine norms of self-reliance, power over women, and playboy were unfavorably, robustly, and consistently related to mental health-related outcomes, whereas conformity to the masculine norm of primacy of work was not significantly related to any mental health-related outcome. These findings highlight the need for researchers to disaggregate the generic construct of conformity to masculine norms and to focus instead on specific dimensions of masculine norms and their differential associations with other outcomes."
The researchers saw that though conforming to traditional masculine norms was linked to mental health outcomes in the men they studied, the association was most consistent for three norms, particularly. These were self-reliance, mimicking the playboy personality, and a need to exhibit power and dominance over women.
Reconfirming this finding, Y. Joel Wong said,
"The masculine norms of playboy and power over women are the norms most closely associated with sexist attitudes."
He further added,
"The robust association between conformity to these three norms and negative mental health-related outcomes underscores the idea that sexism is not merely a social injustice, but may also have a detrimental effect on the mental health of those who embrace such attitudes."
This is disturbing because the study not only says that men who have a sexist behavior tend to be mentally ill, but also suggests that these men are unwilling to seek any psychological help for the same. Wong says,
"Perhaps 30 years ago you could behave in a sexist manner, you could do and say things that'd be inappropriate and get away with it. People would suffer in silence and not speak out. But that's changed a lot."
But this study highlights a different dimension. It shows that men too suffer in silence as they try to conform to behavior that is expected of them, even if they do not actually feel that way or behave that way. Wong says,
"There's a gap between what men perceive other men believe or do and what men actually believe or do. There's a perception that a man will be seen as less manly for not conforming to gender norms. The irony is that a lot of men feel that way."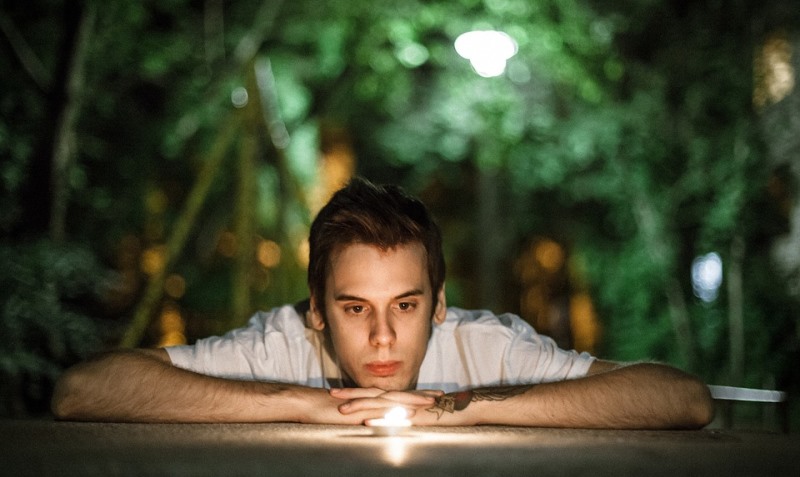 Image source: Pixabay, under Creative Commons License
As a result, these men conform to sexist attitude (since it is manly), suffer from mental health issues, and do not seek emotional help (since it is unmanly)! Do you realize the savagery of this cycle? All for the sake of "meeting the requirements" of being "macho"!
Well, this brings us to how outmoded gender roles affect men too, and who better than Chimamanda Ngozi Adichie to explain the same. The feminist says,
"We define masculinity in a very narrow way. Masculinity becomes this hard small cage and we put boys inside the cage. We teach boys to be afraid of fear. We teach boys to be afraid of weakness, of vulnerability."
The problem with this is that it tells us how we ought to be rather than embracing how we really are. This needs to change, sooner than later.
---
Suggested read: Are men prepared to handle women who sleep around?
---
That's a wrap from us on effects of sexism on mental health! Do you agree with the findings of this study? What are your thoughts on whether a fixed idea of gender should be replaced by a more fluid and all-embracing notion of gender? Let us know in the comment section below.
For more on the latest news, sign up for our daily newsletter today! Until then!   
Featured image source: Pixabay, under Creative Commons License
Summary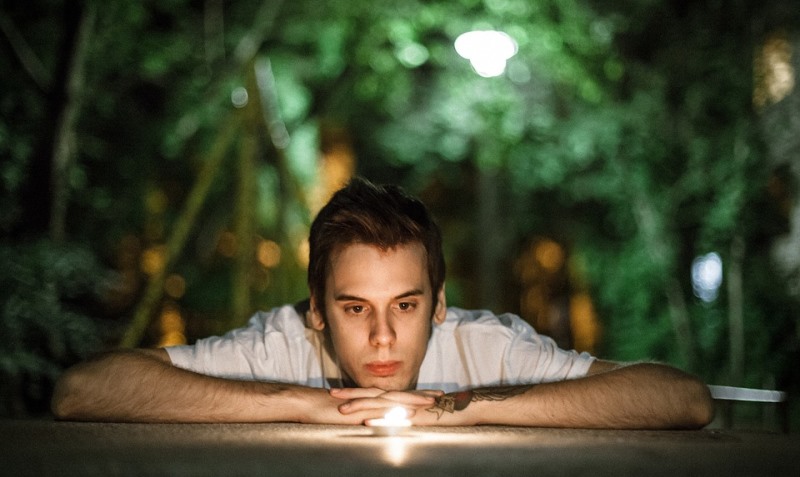 Article Name
Effects Of Sexism Include Poorer Mental Health Of Men, Says A Recent Study
Author
Description
We know, experiencing sexism harms a woman's mental health, but did you know, being sexist can lead to worse mental health in men? Click to know more.