Elizabeth Cochran Seaman if this name doesn't sound too common, then you surely have heard of Nellie Bly? If you haven't, then you are missing out on one hell of a story. Let me be the lucky one to narrate it to you.
Popular by her pen name, Nellie Bly, Seaman was best known for her record-breaking trip around the world… in 80 days? No, just 72 days! Yes, she travelled across nations in emulation of Jules Verne's character Phileas Fogg, and outdid him by 8 days. Well, today, however, we will be talking about how she survived 10 days in a madhouse, an investigation that made her one of the most popular journalists of the 19th century.
"Could I pass a week in the insane ward at Blackwell's Island? I said I could and I would. And I did." – Elizabeth Cochran Seaman
---
Suggested read: [History's Greats] How The Most Beautiful Woman In The World Invented Wireless Technology
---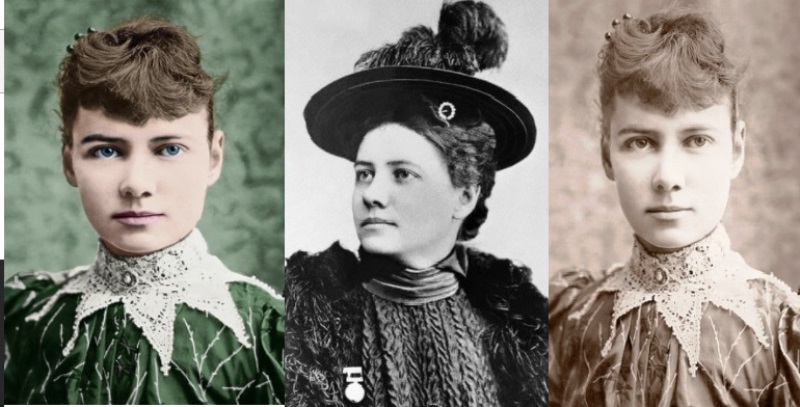 The Blackwell's Island was infamous for its treatment of the mentally unwell; however, no one had the courage to take up such an investigation. Bly, at that time, was severely bored of the theater and arts reporting that was being expected of her as a woman writing for the "women's pages".  Mind you, this was in the 19th century. Burdened by the kind of stories coming her way she decided to hand in her notice at the Pittsburgh Dispatch in 1887. She travelled to NYC, and looked for a suitable job. After 4 months of relentless struggle, Bly was penniless, and so walked into the New York World office. Almost as soon as she joined, an undercover assignment made its way to her desk. According to the assignment, Bly had to feign insanity, and get herself admitted to the Women's Lunatic Asylum on Blackwell's Island. During her stay, she had to investigate reports of brutality, abuse, and neglect toward the women there.
After being assured that she would be rescued in 10 days, Bly took up the assignment. The night before she was hospitalized, she spent the long hours practicing deranged expressions in front of a mirror until she had perfected them.
The next day, she checked into a boardinghouse, where she refused to go to bed. She created a scene, terrifying all the boarders there. The authorities decided that she wasn't well mentally, and next morning sent for the police. She was then taken to a courtroom. When asked about her mental health, she claimed to have amnesia. The judged concluded that Bly was drugged.
She was examined by a hoard of doctors, all of whom declared her insane. According to one, she was "positively demented". Another one suggested that Bly's was a hopeless case, and that she needed to be put somewhere where people could take care of her.
---
Suggested read: 11 Famous Women Inventors And Their Marvelous Inventions
---
Bly's case soon became popular among the doctors who labelled her the "pretty crazy girl". Soon the media was attracted by this case. The New York Sun began to ask, "Who Is This Insane Girl." The New York Times wasn't far behind. One of their journalists wrote, "mysterious waif", with "wild haunted look in her eyes", desperately crying: "I can't remember. I can't remember."
She was committed to the asylum, and her investigation began from day one. She saw how the food for the patients consisted of a gruesome broth, spoiled beef, dirty undrinkable water and old bread. The bread, she would later write, was just a little more than dried up dough.
The patients who were considered "dangerous", where tied together in ropes and were made to sit on hard benches, without any protection from the biting cold. The eating place was plagued with rats, and there was waste in every corner of the hospital.
Bly noted how the water used to bath the patients was glacial. Buckets of ice cold water was poured over their heads by obnoxious and abusive nurses who would constantly shout at the patients. One of these nurses who was assigned to Bly would tell her to shut up and beat her up if she did not.
When Bly spoke with some of her fellow patients, she realized that not all of them were insane. She wrote,
"What, excepting torture, would produce insanity quicker than this treatment? Here is a class of women sent to be cured. I would like the expert physicians who are condemning me for my action, which has proven their ability, to take a perfectly sane and healthy woman, shut her up and make her sit from 6 a.m. until 8 p.m. on straight-back benches, do not allow her to talk or move during these hours, give her no reading and let her know nothing of the world or its doings, give her bad food and harsh treatment, and see how long it will take to make her insane. Two months would make her a mental and physical wreck."
She also wrote,
"My teeth chattered and my limbs were goose-fleshed and blue with cold. Suddenly I got, one after the other, three buckets of water over my head—ice- cold water, too—into my eyes, my ears, my nose and my mouth."
As promised, after 10 days Bly was rescued from the asylum. The report she prepared during her stay, was published in a book titled, "Ten Days In A Mad-House". The book made her into a sensation. The staff of the asylum were sent into tizzy. They had to explain how a perfectly healthy woman could fool them and get admitted into the hospital. A grand jury, on the other hand, decided to launch its own investigation on the asylum. Bly was invited to assist in the inquiry.
The changes Bly had proposed were recommended by the jury. They also called for an increase in funds for the mentally disabled. To that effect, there was an increase of 8,50,000 dollars in the budget of the Department of Public Charities and Corrections. It was also ensured that the future examinations of patients were done properly, so that only people who were seriously unwell were admitted into the asylum.
---
Suggested read: How To Have More Women Leaders? By Starting Early!
---
During this stay of ten days, documentation of evidence by Elizabeth Cochran Seaman against the mental hospital unearthed all the neglectful and abusive conditions at the ward, and made possible the increase in its budget by $850,000; all because of the courage of a woman, and the power of a pen.
Summary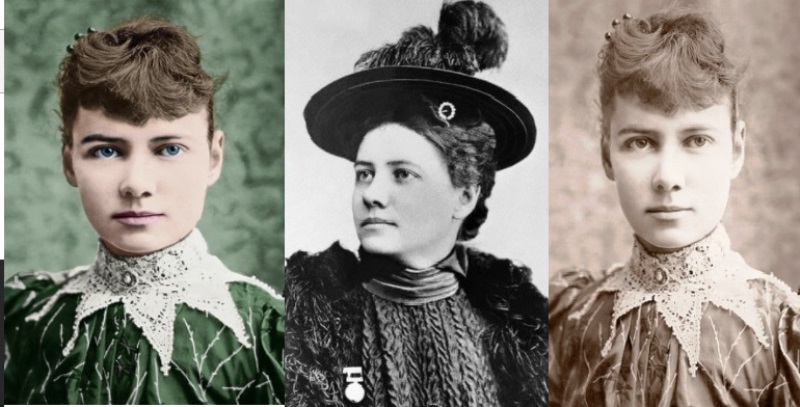 Article Name
Elizabeth Cochran Seaman: The 23-Year-Old Journalist Who Spent 10 Days In A Madhouse To Expose It
Author
Description
At 23, investigative journalism pioneer, Elizabeth Cochran Seaman, went undercover as a mental patient to expose an infamous mental institution. Read on.