With the spring up our way, the fragrance of the fashion trends have taken a sweet exciting change as well. And this time, the men are diving deep into the happy style of the flower beards. After beautifying your sexy men hair with glitters, holiday decorations, lego accessories, (and what not!), men are all set to flaunt their fabulous facial frizz with the awesome touch of flowers. It is a happy spring and let us not wait anymore to celebrate the 'wow' quotient of this HOT look by welcoming the trend with arms (and eyes) wide open! 😉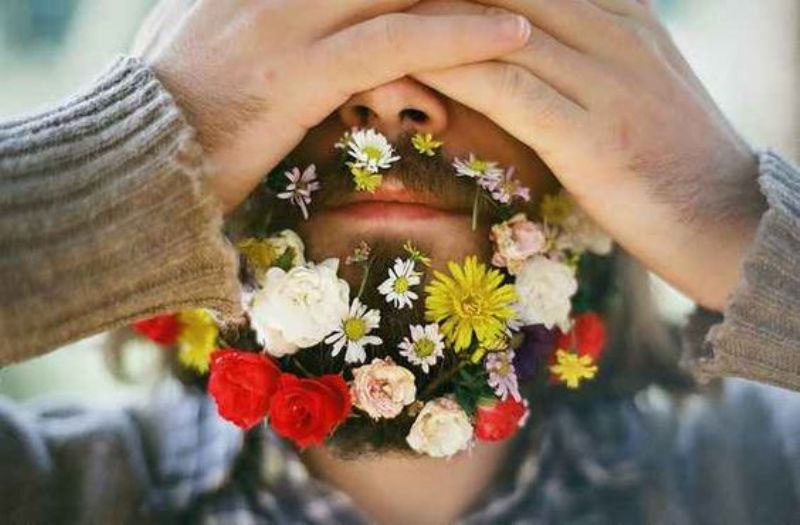 Image source: Pinterest
Let's take a look at the flower beards that have us hooked:
1. Beards with a barbaric beauty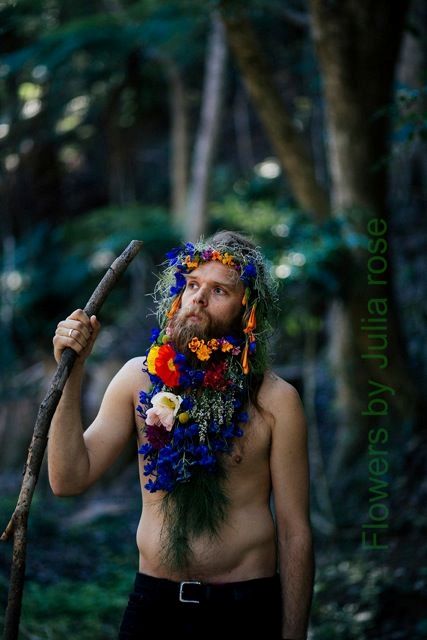 Image source: Pinterest
Ooh…now this is the style that has manly written all over it. Raw, hot and yet sweet at the same time – this floral beard rocks!
2. Beat 'em all with your swag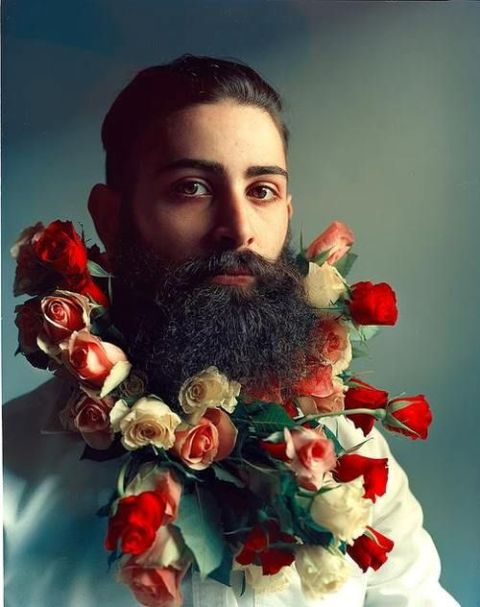 Image source: Pinterest
Speechless, breathless and helpless, I am running out of words for this one- and I'm a writer! A sure and shot way to steal the show any day – this floral beard styles the MAN with a timeless touch of vintage!
3. Welcome your man hair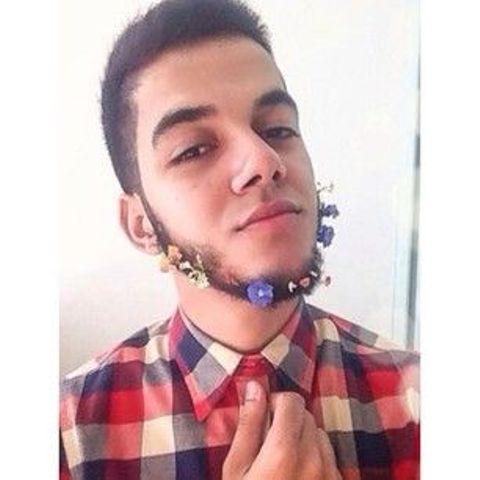 Image source: Pinterest
When you have just welcomed the beard growth (or wishfully flaunt a 'barely-there' style), this is the style to inspire some spring into your looks – do try!
4. Mix all the floral beauty around you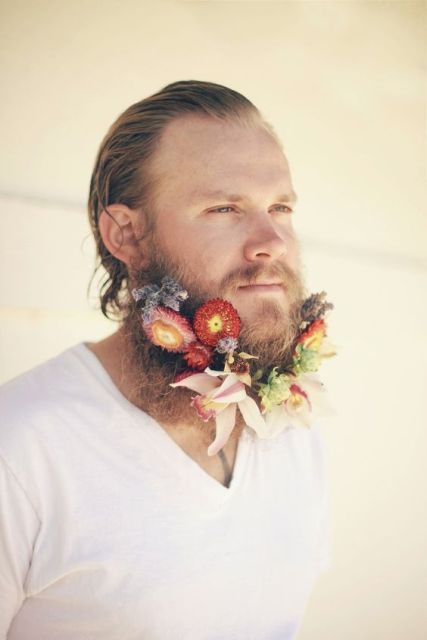 Image source: Pinterest
When it's too hard to go for flower and you just can't decide, let go and dress your facial frizz with an exciting mixture of all that spring has to offer.
5. Is Christmas calling?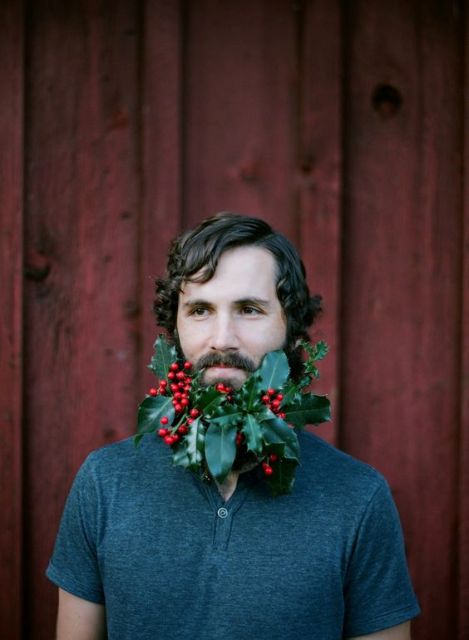 Image source: Pinterest
Ha ha ha (or Ho Ho Ho!!) when holidays ring the bell, it is time to get ready with the holy accessorizing your beards – merry styling! 😉
---
Suggested read: 10 reasons why bearded men are the hottest
---
6. The beard that sways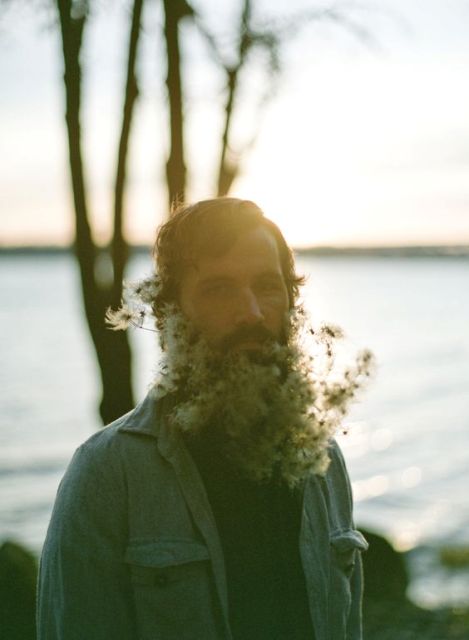 Image source: Pinterest
This clearly tells us how the choice of flower changes the game. Beyond perfect for a beach side photo shoot – this is a must try look for you, dude!
7. The fine beauty for the fine men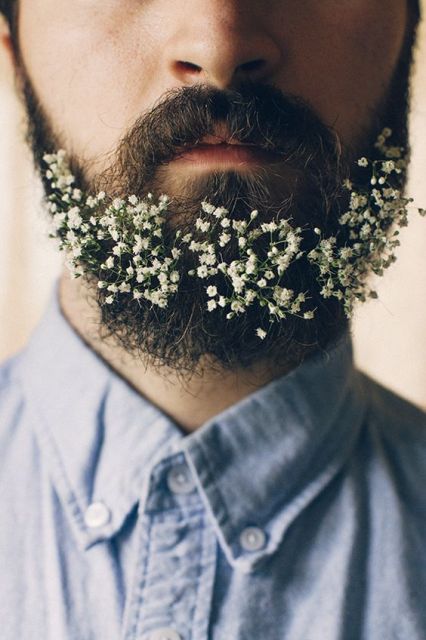 Image source: Pinterest
When it comes to standing out with your refined sense of style, nothing works magic better than these fine flowers in your finest look.
8. Beards wreath with perfection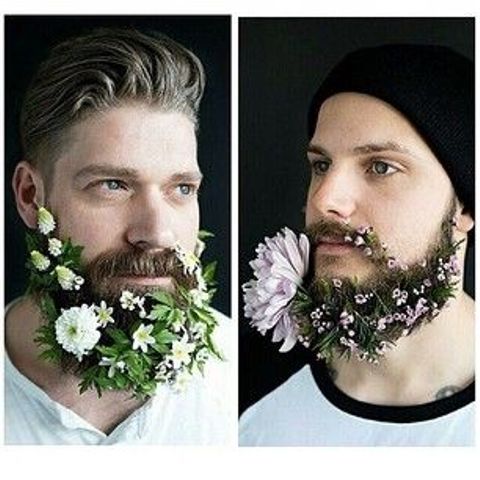 Image source: Pinterest
Ha, see how great these perfectly woven wreath-like floral beards look! #AceTheGame
9. The clover beard – for the exquisite style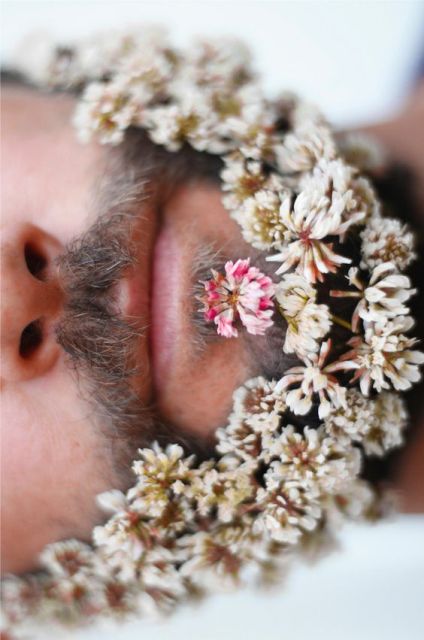 Image source: Pinterest
If you're planning a hipster style for crashing your friend's picnic this spring, this fabulous clover beard will work wonders for you. Beautiful and amazingly fragrant – it's a treat for both your eyes and nose.
10. The cute spring perfect blossoms tide in tidily!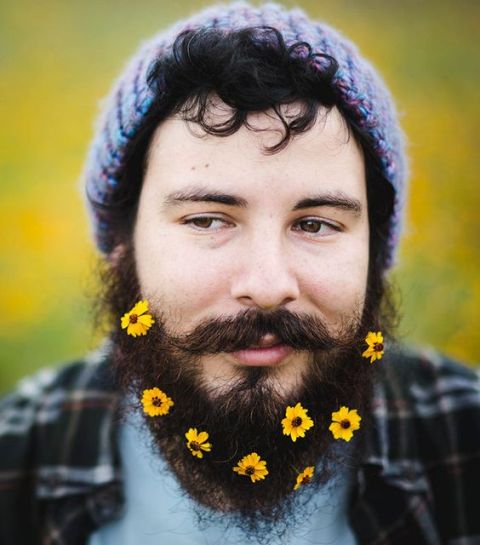 Image source: Pinterest
Aww…isn't this just the floral beard to die for! Can you believe how cute and adorable these small little blossoms look scattered in between the manly grace of your beard? #PureMagic
11. The blue beard – to cheer you up when you're blue
Image source: Pinterest
Just the style that the gloomy gentlemen need to bring some happiness in their evening party looks. Guess what guys, the suit and pants are not going to cut it anymore! It's the overall sweet flawlessness of floral beards that you need.
So, isn't this new beard trend the most adventurous we've seen in a long while, or what? Frankly, men have never looked this cute and super hot at the same time. And when you love the fantastic appeal of these wonderful flower beards as much as I do, nothing can stop you from experimenting with your beard to your heart's content!
It's a happy stylish spring for you!
Featured image source: Pinterest
Summary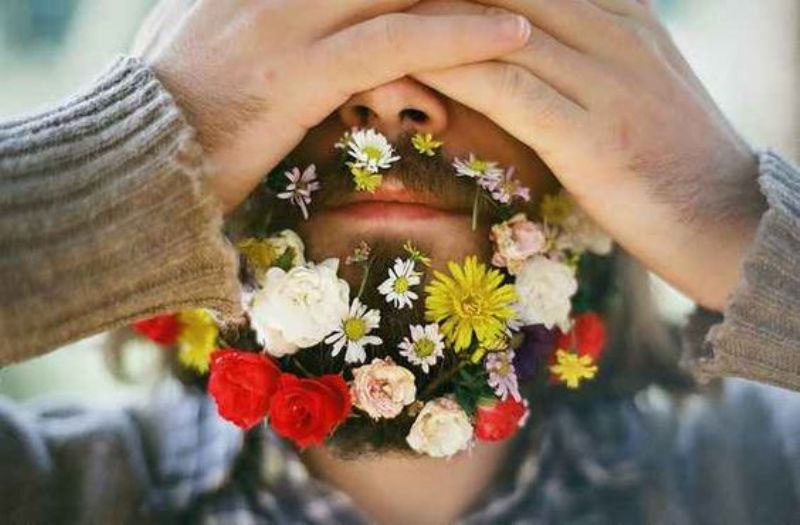 Article Name
All Set For Spring: Flower Beards Are Here To RULE
Author
Description
It's time for flower beards!