s women, we tend to have our own unique set of weaknesses. For some of us, it happens to be sexy pumps that we just cannot NOT get and for others, it has to be the array of perfect lingerie whispering irresistible things as we pass by stores, surf through online stores or even discuss what we need in the lingerie department! I, for one, know that if I were to listen to most of these- I'd be left with no money to buy clothes that go on top of these frilly fantasies! 😛 Of course, I am fantasizing now about just donning these pretty things with high heels- but that's matter for another post! 😉
If you wish to know what your perfect lingerie looks like, just keep reading!
---
Suggested read: Your primary needs in a relationship, explained by your Zodiac
---
Aries (March 21 – April 19)

Image source: Pinterest/Tumblr
You're dynamic and lively. Being so high-spirited, you never hold back and are not afraid to make bold statements. You create the most impact with your strong color, red. So, you're bound to impress with a bodysuit of your power color that helps you flaunt those powerful and impactful moves of yours.
Taurus (April 20 – May 20)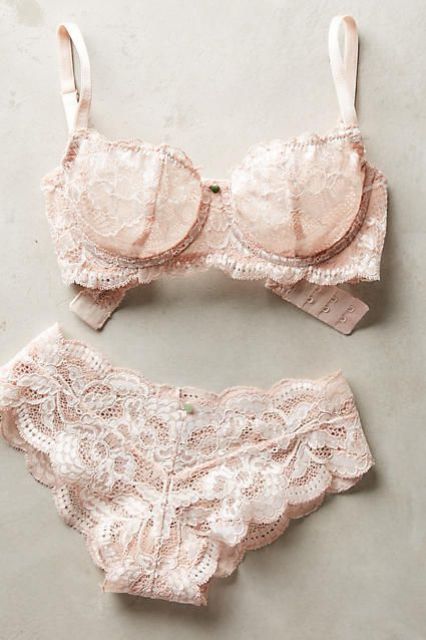 Image source: Pinterest/Anthropologie
You're a mixture of sensuality and delicacy. Thus, you tend to like beautiful and pretty li'l things like lacey lingerie. The pretty pink gives you just the right amount of confidence and elegance that you require. Moreover, a variety of textures might give you the correct energy boost. You aren't afraid to go race-y and risqué with lace-y!
Gemini (May 21 – June 20)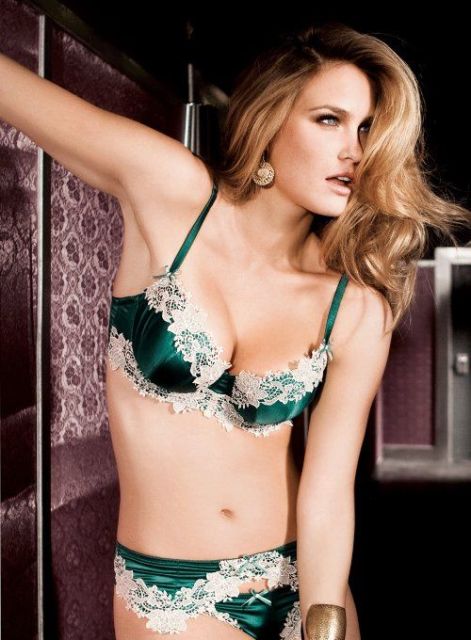 Image source: Pinterest/Tumblr
You're a fun-lover and possess an adventure-seeking nature. Thus, you go for comfortable pieces that are easy-going but also rare and striking. You love showing off sensational pieces that make their own definitive statement. For you, green in all its myriad shades works wonders. Needless to say, it makes everyone else go green with envy!
Cancer (June 21 – July 22)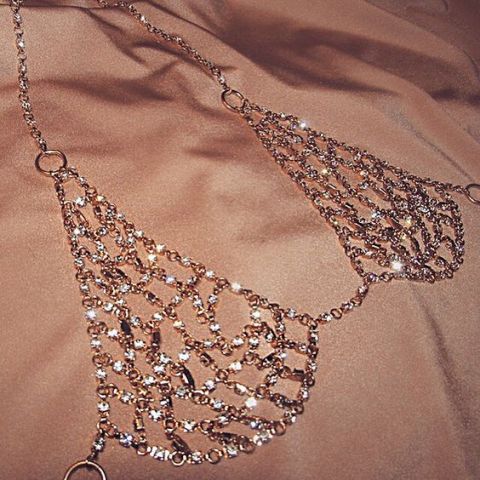 Image source: Pinterest/MaryRobbin
You're extremely sensitive and caring. You're affectionate and warm, and your caring nature knows no bounds. Thus, you deserve to stand out from the crowd with a shine-shimmer-glitter statement. Create an impact with a print that is unique, rare and charming like a white or silver print and is jewel-encrusted for that extra xing!
Leo (July 23 – Aug. 22)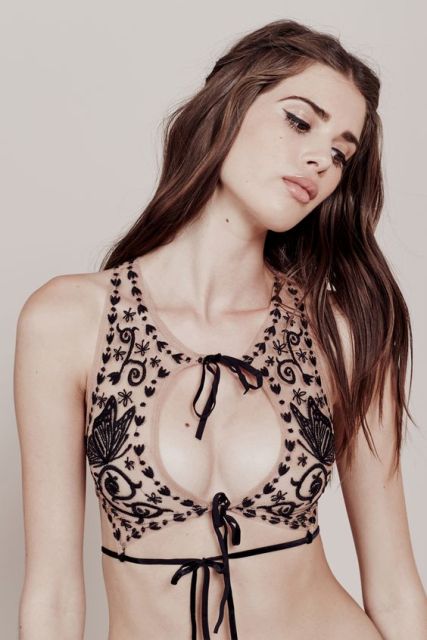 Image source: Pinterest/ForLove&Lemons
You're known for your strength, tenacity and wisdom. Prove it right to the people around you by choosing just the perfect lingerie for yourself to accentuate that beautifully toned back of yours. Buy a brassiere with a baring back in any bold shade like orange or ochre and ensure that it peeps right through those bold dresses.
Virgo (Aug. 23 – Sept. 22)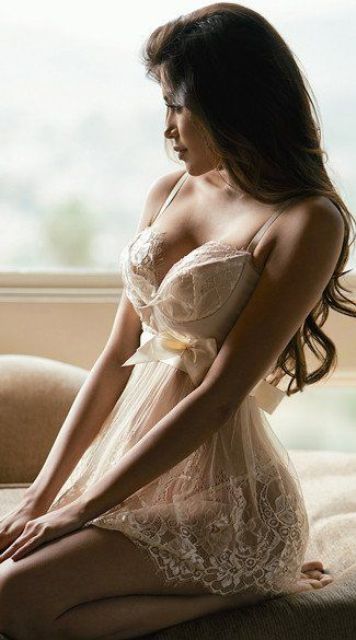 Image source: Pinterest/sunaai
You're graceful and gentle. Your sentiments are so delicate that showing off too much skin is just not your cup of tea. That doesn't mean you can't flaunt your sexy self- throw on a babydoll dress or pick some cute babydolls, onesies or adorable night sets and you are set.
Libra (Sept. 23 – Oct. 22)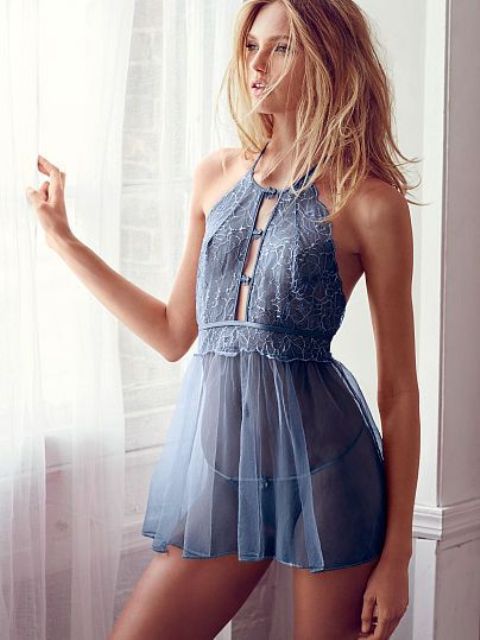 Image source: Pinterest/Victoria'sSecret
You love the limelight. You cannot not steal the show and lingerie choices do not escape the categorization. You prefer fabrics that are delicate and fragile to touch and you like them most in hues of blue. Hence, you certainly shouldn't leave behind any piece that has the right blend of allure and risque-ness packed in a silhouette that allows you to be comfortable all day, all night.
Scorpio (Oct. 23 – Nov. 21)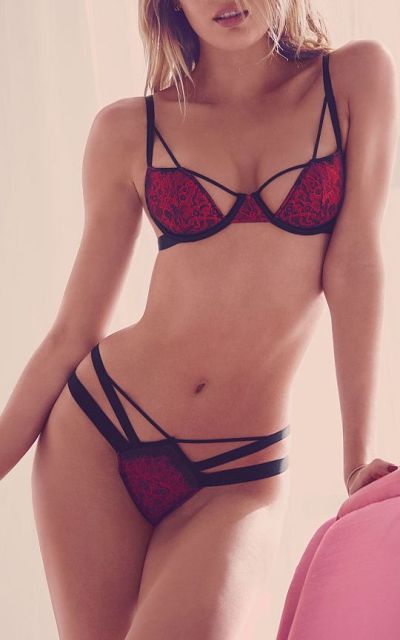 Image source: Pinterest/ casamento-noiva.com.br
You're filled with passion and zeal thereby always tending to be drawn toward the hot combination of red and black. But you're never really certain whether this combination suits you. Thus, embroidery and all sorts of intricate and fine detailing have come to the rescue and you keep stacking'em up in your closet. Needless to say, reds and blacks still rule the day.
Sagittarius (Nov. 22 – Dec. 21)

Image source: Pinterest/Tumblr
Being natural and spontaneous, you tend to be attracted towards pieces that make you feel comfortable and last long. You should buy designer lingerie that quenches your thirst for adventure and longevity. Purple, being your bold color, is all set to take you out for a ride of your life. Puns are all intended! 😉
Capricorn (Dec. 22 – Jan. 19)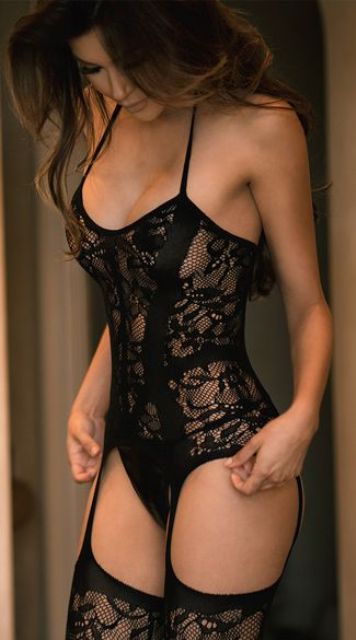 Image source: Pinterest/Yandy
You're a sophisticated fashionista and like to feel confident at all times. Thus, buying a lingerie set that has solidity and bold structure allows you to feel firm and self-assured. A black lace bodysuit would do justice if you want it to feel like second skin on you.
Aquarius (Jan. 20 – Feb. 18)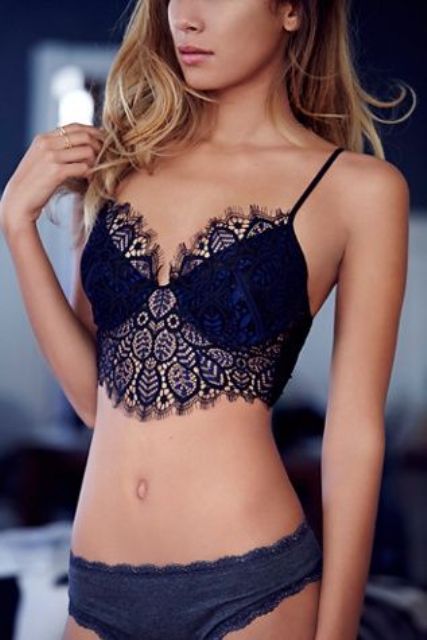 Image source: Pinterest/freepeople
You're one confusing lingerie-soul- at times, tending toward  all things tempting, alluring and bold, and on other occasions, being plain reticent, self-contained and reserved. But no matter what, you're always able to pull off yourself in one color that works charms on you-turquoise. A perfect coverage bra and panties would sit well on you.
---
Suggested read: What your Zodiac says about the person who will be attracted to you
---
Pisces (Feb. 19 – March 20)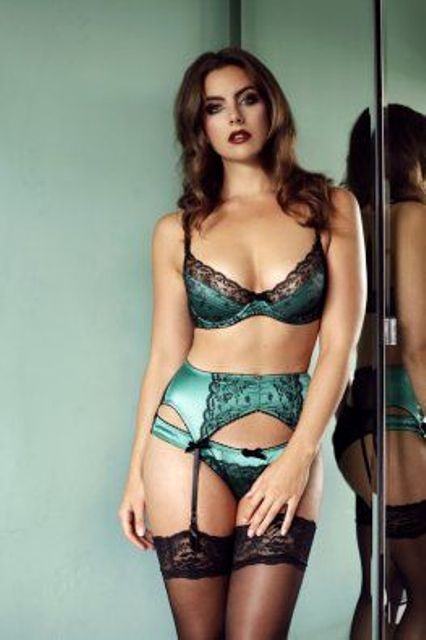 Image source: Pinterest/Tumblr
You're cheerful, vibrant and easily adaptable and flexible. Whether it is a delicate tranquil-colored babydoll or a vivid abstract print on normal bra and panties, you pull them all off like a pro. Vibrant green is your magic color and shall work its magic no matter the occasion.
Tell us what your perfect lingerie looks like- we can't wait to tell you how be-YOU-tiful and becoming the choices are!
Summary
Article Name
Here Are The Perfect Lingerie Choices For Your Zodiac Sign
Author
Description
There's no such thing as perfect lingerie, as long as the world keeps manufacturing more! ;)