My sister and I are best buds. So, whether a pesky salesperson drives her nuts or the same happens when her mother-in-law decides to mete out marriage advice, she uses the 'speed-dial-me' option! The 'Bruno made a big poop' and 'the new attachment for the vacuum cleaner is too complicated' bits aren't left out either. As such, it is safe to say that there isn't a thing I don't know if it has happened to cross her mind!
So, it was but obvious when she pushed a living being out of herself that she chose me to talk about motherhood! Only it wasn't so much about the joys as about the hassle! Two weeks into motherhood, she wasn't the chirpy, life-affirming spirit I had known her to be – yep, despite all the cribbing about Bruno's poop, her mother-in-law's zany advice, and the vacuum cleaner attachment! She hadn't been too much with technology, anyway! Her newfound status of mommy had made her a woman obsessed with the negatives!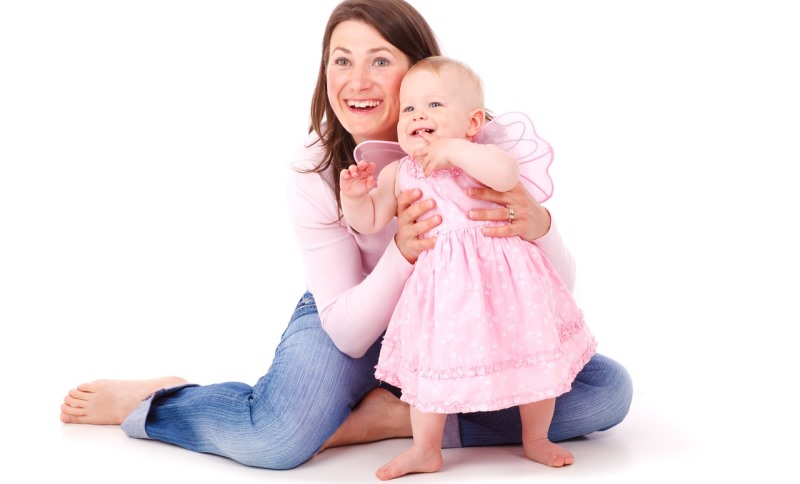 Image source: Pixabay, under Creative Commons License
She was constantly bickering, nagging, cribbing, and annoyed! In a perpetual 'I-am-out-of-my-mind-here' state of mind, she'd even shout at me for trying to make her see why her husband (my brother-in-law), with whom she had just pulled off the miracle of birthing a life, wasn't the annoying person whose life she just wanted to drain! Yep, it was that bad!
Of course, half the blame could be put on physiology and also, that my brother-in-law was working two shifts at the time and could do little to share in all the work but it wasn't just the exhaustion, exasperation, and the worries of this daunting task of parenting, coupled with household chores, that had taken a toll on her. My sis is an excellent multi-tasker and pretty much who can take on any challenge! It was the leap from coupledom to a baby-makes-us-three that she couldn't make as smoothly as she had, perhaps, imagined!
---
Suggested read: 10 easy ways to keep the romance alive after childbirth
---
This continued for about two months when one night, I received a panicky call from my brother-in-law stating that she wanted to move out with the baby! Startled by the grave intonation ringing in his words, I allowed the light from my cell phone to reflect its bright glare onto my sleepy eyes until I was sitting up, clutching the phone in one hand, listening intently to how this happened over a laundry fight and pulling on my denims with the other! After about ten minutes, I told him I'd be there in twenty and that he should just hold out until then!
Those twenty minutes of driving down to her place were the most scary twenty minutes of my life. I love my sister so much that it is impossible to bear the thought of even an insect biting her, let alone her marriage falling apart! Her love for her husband was an exemplary nominal of how to have a happy marriage!  In fact, it was her recipe for a happy marriage that had gone into cooking some of the most yummilicious unions in her friends' circle! Yet, tonight threatened to take it all away! I had never heard my brother-in-law speak in such a shaky voice ever! She had told him, 'she hated him for having to be pregnant and a parent alone. And if she has to do it herself, she might as well move out!'
Image source: Pixabay, under Creative Commons License
I had heard her, over the past few weeks, ranting about how annoying she found everything and everybody – sometimes, even me! But that it would come to this was a thought that hadn't even remotely crossed my mind. I had been treating her rants as an offshoot of temporary postpartum depression until this call forced me to acknowledge there's something deeper and more intense at play here. It wouldn't be for naught that the person who meted out invaluable nuggets on how to have a happy marriage to me would give up on hers!
I didn't even bother to park properly and dashed into the house – the door was flung open and their bickering could be heard from the garage door. After locking the door behind me, I sat them down and told them that I'd like to talk to each of them individually!
Here's what happened:
---
Suggested read: 10 sure ways to build intimacy in a marriage
---
My sister:
'I do feel blessed – motherhood is exciting, exhilarating, and wonderful but it is also exhausting, exasperating, and worrisome. Yes, my new baby rocks but I feel that my life as a new mom is becoming rocky. I feel my life has veered off the rails, as I work at all of this alone! While the usual nursing challenges, sleep deprivation, crying-baby-panic, and feelings of parental incompetence have been overwhelmingly bombarding me like a string of avalanche that is unceasing and unrelenting, I feel  that the busy-ness of life needs me to expend more and more energy to grapple with the rigors of my new status – and yet, energy is the one thing I lack. My body seems to be rebelling against sleep-training and sleep-feeding when it needs sleep of its own! S**t has gotten real when the baby has given me an epic burnt-in-my-memory s**t to recall, along with its frequent reminders every two hours! Plus, everybody around thinks it is okay to give me advice – coz well, I am 'naïve' and yet, nobody cares to help. Not even him!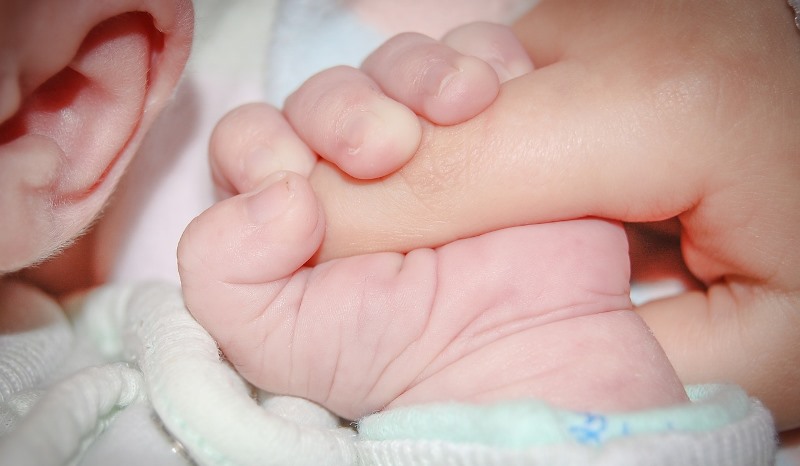 Image source: Pixabay, under Creative Commons License
I know that I am not bringing anything in and hence, he has to work to afford childcare! And sometimes, that too makes me feel guilty (for I was doing well at my previous job and could have helped) but motherhood is a full-time job and needed me to devote all my time here. Even so, as a compensation and to grapple with my guilt, I take on the housework (he doesn't have any time, anyway) but I am tired, very, very tired! The pressure that he faces has made him resentful too and though he tries not to show it, it comes out in untoward and strange ways. Life has made us parents, but we are the same people – and yet, there is something really strange about this difference. And it is with this difference that I can't live! This causes me to be perpetually cranky and I am aware of that – only no matter how many times I make mental notes to not crib, I fail myself! I just cannot seem to help it! The problem is – I need the person who was my home and my source of solace to be able to have the strength to do this! Perhaps, with a li'l help too!'
My brother-in-law:
'I know it is hard on her. From the moment she told me I was going to be a dad to the time I first held our baby in my arms, I was exhilarated. But I must admit that I couldn't be pregnant with her nor have I been able to be a parent with her, until now. From the times she'd throw up due to morning sickness but not be relieved (I didn't understand her body changes) to her pain, her hunger pangs, her overtly emotional state, her tears, her bitter stares or even her hateful look were all times when I'd wonder if pregnancy was capsizing our relationship. She was undergoing all these changes and yet, there I was feeling incompetent to understand and comfort my own wife, who was extremely vulnerable! I thought I was giving up my sleep, my alcohol, and my weekend game but didn't realize she was giving US much more! I felt guilty but I somehow, couldn't help her.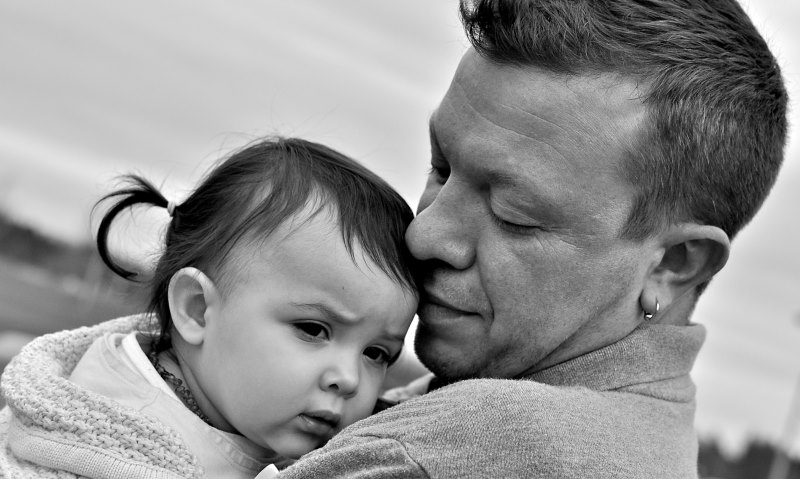 Image source: Google, copyright-free image under Creative Commons License
The times she wanted to cry, I'd hold her in my arms and yet, she wouldn't stop crying! 'Hormones,' I told myself to justify my feelings of incompetency! All of it washed off when I held our li'l girl in my arms for the first time. And yet, I haven't been able to be a parent with her too. I don't know how to make a bed. I am Nervous Nick when I am holding the baby – so I line the floor with pillows before lying down with my princess! I do not know which diaper dispenser to use when and have no idea how to separate the baby laundry – so I hold off – until it starts to stink and grates on her nerves again! And I know I am making this hard on her – but I am willing to learn! I want to make time to do that too – only these hectic work hours do not permit that – and then, her nagging makes me resent this whole mess – the dishes, the laundry, the home, US! Everything!'
And I put two and two together. I understood the problem and had a solution ready!
My sister's theory on how to have a happy marriage needed a special edit to befit the requisites of how to have a happy marriage as new parents. And I was going to give them just that.
It wasn't that either of them were incompetent as parents, as they felt – they were just new parents!
---
Suggested read: Marriage advice for newlyweds: tips for a happy marriage
---
And this is what I told them they needed to set right:
1. Division of labor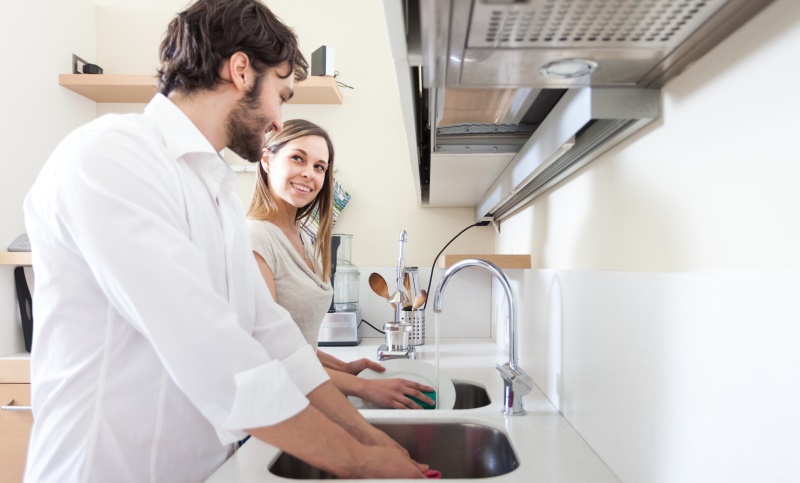 Image source: Shutterstock
With a baby to take care of, chores double but so does the bickering! Only that the same things that could be kept off for later before the baby came cannot be put off now! Laundry needs to be done or it'd stink and the baby needs to be fed or she'd cry! In the midst of this crazy task-juggling, couples tend to start keeping score or worse, pull back so as to let things be the onus of one partner alone. The former case, with its incessant nagging, may breed resentment while the latter case may result in the feeling of being in it alone. Either is harmful to your relationship, and an effective way to combat this'd be to share the chores, stop keeping score, and build a positive atmosphere of gratitude to help allay the resentment!
2. Communication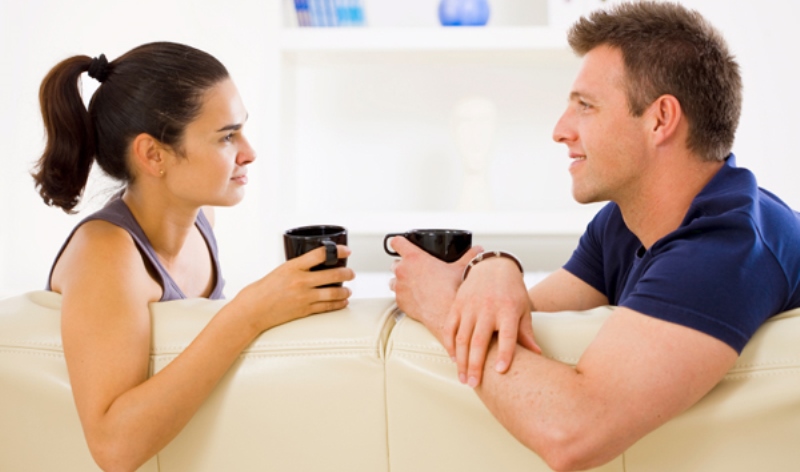 Image source: Google, copyright-free image under Creative Commons License
Love and gratitude work way more than anger and expectation. Communicate about your fears, doubts, uncertainties, and expectations as new parents. Work toward understanding new behaviors (this is a new thing for both of you), discuss what's creating friction, work out viable solutions, and treat each other as equal parents! Never adopt the 'I-am-at-home-with-the-baby-so-I-know-better-and-my-way-should-be-followed' with a stern hand, although sometimes, it may come in handy. Chip it in with a loving smile. Express appreciation for what your partner is doing and turn the faux pas into moments of hilarity to laugh and learn together as you grow as parents! Ridiculing mistakes and cribbing about them shall never work as well.
3. Couple time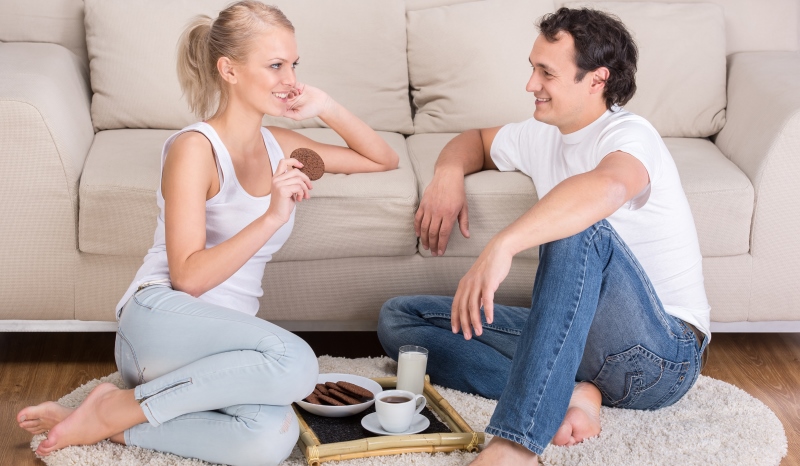 Image source: Shutterstock
New parents are often so engrossed in the challenges of parenthood that they forget that they are a couple first. The best solution here is to keep planning dates whilst you ask grandparents to babysit but also spend more time together to discuss the baby-stuff like which stroller to buy and the doctor's appointment on a separate slot! This shall keep you engaged as parents but also prevent your couple time to be overtaken by baby-talk! Keeping the romance alive is key!
4. Sex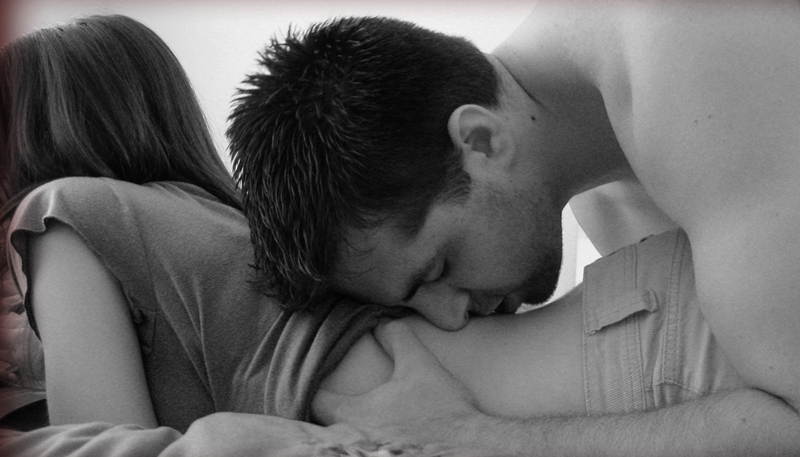 Image source: Google, copyright-free image under Creative Commons License
When you turn from sexy to superparent, are covered in slobber, and feel exhausted, you may not be able to channel your libido into sex – but only want to crash and sleep for eight hours straight! Plus, you notice you have sex half-as-often and it's twice the hassle! But if you could schedule it when you dated, you can schedule it now too. Make room for it, get a sitter, make your room baby-free, shave, flirt, rev up the romance, and have that ravenous romp! It is really necessary to CONNECT!
---
Suggested read: What are the barriers to married sex?
---
5. Parenting styles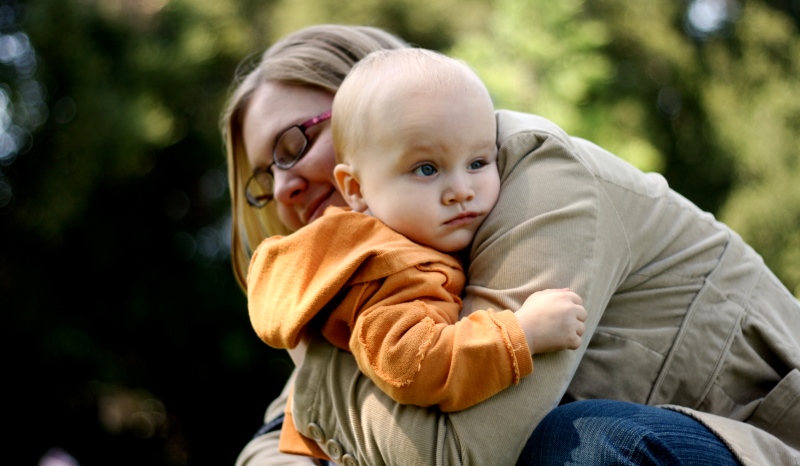 Image source: Google, copyright-free image under Creative Commons License
While you may not like how he carries the baby, he may be grossed out by your eating habits whilst feeding the baby and dropping crumbs! You may hate it when he lets the baby nap anytime, anywhere whilst overturning the laundry basket to fetch his favorite toy, and he may dislike your sleep-training method. This shall make you grow resentful and snap at each other all the time. The best way to smooth things out is to discuss what your child rearing philosophies are and set a mutual mode of child rearing. Both partners can stick to set guidelines and improvise as and when necessary, in keeping with the effectivity of their solutions!
Not only has the formula worked, but she is going to visit me in an hour as I finish this – with my niece, who, by the way, turns two today! Brother-in-law will join us for dinner! 😉
Featured image source: Pixabay, under Creative Commons License
Summary
Article Name
How To Have A Happy Marriage As New Parents
Author
Description
Parenthood, as exciting and exhilarating as it is can also be exhausting and exasperating. Here's the secrete recipe for a happy marriage for new parents.