Love her or hate her, Kim Kardashian is here to stay. Whether it's her show Keeping Up With the Kardashians, or her lavish and extravagant wedding to singer Kanye West, or her enormous derriere, or her selfies, you can't avoid hearing/reading about her. Recently, she tried to break the Internet by posing nude, but alas, the Internet held its own and still continues to live on! All her efforts did was parodies and jokes on her behind from every corner online. While some were hilarious, some hit the mark without coming across as crude.
Anyway, her selfies on Instagram, which are remarkably flawless – whether she's just gotten up in the morning (with full makeup on!) or exercising or showing off her voluptuous post-pregnancy body in a teeny tiny bikini – are adored by her 26.9 million followers. And what is the secret to her flawless Instagram pictures, you ask? Well, she apparently spends just about $100,000 on it!
You certainly read that right! According to an OK! magazine story, Kim shells out a whopping $100,000 a year to a professional Photoshop retoucher, who makes sure that all her Instagram photos appear flawless. The story which quotes a 'source,' also said that part of the job of the pro is to be on call 24X7 and also of deleting every trace of the 'before' photos.
The source quoted on OK! magazine thus:
"Kim used to ask a friend to fix up photos, but it would take hours. She finally decided to hire a pro who can be on call 24X7."
Time and again, the whole lot of Kardashians have defended themselves against rumors of them tampering/altering their pictures. And this story blows their defense into pieces. But when it comes to the Kim Kardashian, nothing shocks us anymore – not her antics to break the Internet, nor her payment of such a vast amount so that she look flawless in every one of her Instagram pics.
Just last year, Instagram and Twitter users noticed some discrepancies in one of her uploaded selfies, alleging that she had had the picture altered. A Photoshop expert even averred that the 'curved door frame' and the 'distortion in the floor' were clear indicators that the photo had been retouched. Apparently, the photo had gone viral, drawing half a million likes within days of its publication on social media.
And as usual, a rep for the reality TV star had denied the allegations that she had altered the photo in any manner, but this story by OK! magazine seems to say otherwise.
Whether she actually pays that much to a professional or not, nothing seems to deter this lady, for she is all set to release her book titled, Selfish, which contains 352 pages of Kim Kardashian selfies. Enough said.
Featured image source: Google, copyright-free image under Creative Commons License
Summary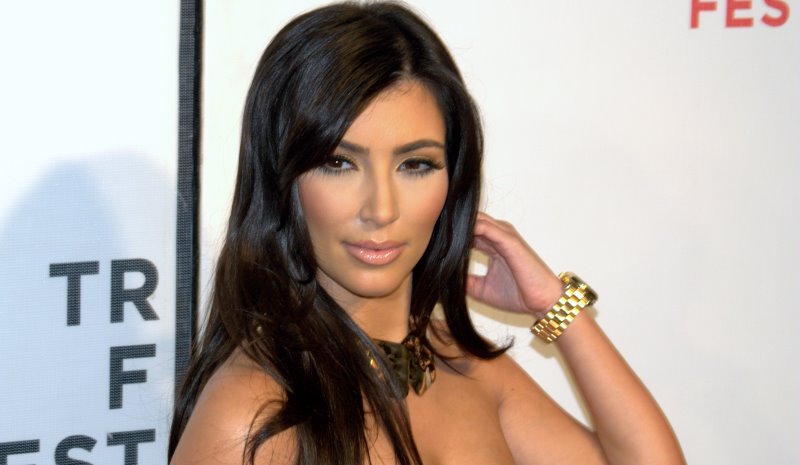 Article Name
Kim Kardashian spends $100,000 on flawless selfies
Author
Description
Kim Kardashian's flawless Instagram pictures are a source of envy for women. Here's how Kim Kardashian selfies are so flawless.