Reports about Kim Kardashian and Kanye West's 'trying to get pregnant' had been floating about since a long time when Sunday, May 31st, brought Kimye and family the happy news. Kim Kardashian announced that she is pregnant with their second child and told Glamour, that husband Kanye and herself were beyond excited!!
Image source: Google, copyright-free image under Creative Commons License
The news became public, in Kardashian style, when a mid-season teaser for Keeping Up With the Kardashians showed the mother to North West saying,
"I just got the blood test back and I am pregnant!"
Image source: Google, copyright-free image under Creative Commons License
Looking  stunning in the fashion spread, with no hint of a baby bump in sight,  a smiling Kim, adorned in a black and white figure-hugging ensemble, opens up 'On Bruce, Kanye and YES #Baby2.' Inside the July issue of Glamour, she speaks about her love, Kanye, her daughter North who turns two on June 15th, and the joys of motherhood.
"I'm a completely different person," Kardashian told Glamour, of the woman she was when she last spoke to the magazine in 2012. "I don't know if it's growing up or being with Kanye, who's more private, but I try and live my off time as privately as possible. I used to enjoy the spotlight. If I had a day off from filming, I didn't know what to do. Now I enjoy my family time so much, there is this sense of, if it all went away, and I was just a mom, I would love my life."
She also speaks of the challenges that were part of her life when North was due and the lessons that tagged along:
"[Motherhood] really changes you," the pregnant star continued. "When I found out I was pregnant [with North], I was going through an awful divorce, Kanye and I had just been dating for seven months — granted, we knew each other for a decade — and I was like, 'I can't do this. It's not the right time.' But then I figured, If I'm in my thirties and I'm not ready, I'll never be ready. So it's been the biggest lesson, and the biggest joy of my life."
Image source: Google, copyright-free image under Creative Commons License
---
Suggested read: Caitlyn Jenner becomes an icon in new avatar
---
Now that she is ready for the joy a second time around, she opens up further about the 'different' challenges that they faced while trying to get pregnant. Months of fertility problems for the favorite IT-couple of the glamour world had caused the couple to become anxious, think of surrogacy as an alternative, and also pass through varying phases of emotional upheaval. Kim explains,
"I didn't know that I was going to be so open with [my fertility challenges]. But meeting people at my fertility doctor's office who are going through the same things I'm going through, I thought, 'Why not share my story?' It's been really emotional. One doctor told me I would need my uterus removed after I had another baby—I could only have one more. One was like, 'You should get a surrogate.' The other one was like, 'Oh, no, you'll be fine.' Then I called my doctor, and he's like, 'You know what? I believe — we'll get through it.' There are definitely times when I walked out [of the doctor's office] hysterically crying, and other times when I was like, 'Okay, everything's looking good, it's going to be this month!' The waiting and waiting has been a roller coaster."
Speaking of parenthood and daughter North, the Selfish actor adds,
"North has taught me patience. There's nothing I wouldn't do for her. And nothing I wouldn't do for my husband. She's empowered us to want to be the best parents and the best spouses."
We are sure Kim, and we wish Kanye and you all the joy! Congratulations!
Featured image source: Google, copyright-free image under Creative Commons License
Summary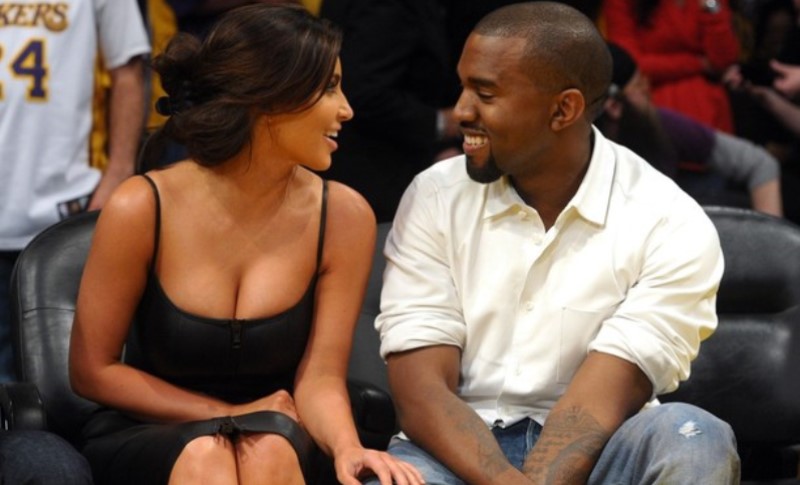 Article Name
Kim Kardashian And Kanye West Are Pregnant - Again!
Author
Description
Kim Kardashian is all set to give daughter North a sibling! And of course, Kanye West is beyond excited. Read all about Kim Kardashian's pregnancy here.