Hello friends. Unless you have been living under a rock for the past 5 years, or unless you have a job, you are probably aware of the existence of **Kylie Jenner** queen of lip kits, lip jobs, Instagram and an obnoxiously expensive lifestyle. Whether you love her or hate her, there is no denying that this 19 year old is one of the most influential people in the world, and every young and impressionable teenager and some 22 year old adults (like me) want to know how to be like Kylie Jenner, a.k.a. this young lady here:
After extensive research and analysis of the life of Kylie Jenner, I have come up with a comprehensive guide on the things you should do or should not do in order to be just like her and get a gazillion followers on Instagram and become a teen sensation overnight (Lizzie McGuire eat your heart out).
---
Suggested read: Style Steal: 12 Times Kylie Jenner Gave Us Major Fashion Goals
---
1. Recover all the clothes that you had made into rags
The first step to becoming Kylie Jenner is to change your entire wardrobe. Throw away all the clothes that are not torn, are clean and don't have holes in them immediately. Go hunting all over your house and your best friend's house and your neighbour's house and find out all the clothes that are ripped, torn, old and too small to be worn by adults, so that you can get your Kylie look on point.
2. Colour coordinates your clothes and your car
If you don't want to be a common plebeian anymore, make sure that your outfit matches with your million dollar car when you lean against it, for the perfect Instagram post. It also helps if you have your other million dollar cars in the background that you could try convincing your family to give you during the holidays. However, that is when you have reached peak Kylie level. For starters, make sure your car-wardrobe aesthetics are on point.
3. Establish a billion-dollar business
You can't be Kylie if you don't have a business in your name which produces things which sell out within 30 seconds of their release. Also, when you have a makeup business, it also makes your Instagram and Snapchat game so strong that your friends will all immediately turn into Jordyn Wood.
4. Sit on top of your friends
To become truly like Kylie, you must forgo the notion of personal space, and you must teach your friends to bear your weight. Sit on top of them, and if you are extra sociable, get a couple of more friends to sit on top of you so that you can look like an unsmiling bowl of ice-cream sundae.  Standing beside each other and linking arms is very middle-class, so avoid doing that.
5. Wear your night-dress to work
It's called fashion guys, look it up. If you want to know how to be like Kylie Jenner, know what true fashion is. This is Kylie exiting, a business meeting with some important people regarding something important, in a gorgeous silky night-suit. If you want to be the same, wear your furs to bed, and rock that slip dress in office.
6. Get a black boyfriend with a lot of tattoos and bad teeth
If you are dating a nice boy who is sweet and doesn't have incestuous relations with you and the rest of your family DUMP HIM. To be like Kylie, you have to love like Kylie- without judgement or common sense. Find a person of colour who pretends to be a rapper and is always in debt. Take a lot of suggestive pictures and buy him cars for not cheating on you for a month because that is what true love is all about.
7. Take pictures with the person you dress up as on Halloween
Channel your Kylie vibes by dressing up as your favourite person and posing with them on Halloween. If you are common, then you can dress up as your mom, and take a picture with her to show the world how resourceful and famous you can be if you wanted. Of course, the more famous the person is, the better, so I would avoid common options like Paris Hilston or Blac Chyna.
---
Suggested read: How to Copy Kylie Jenner's Beauty Routine With ALL Drugstore Products
---
8. Do whatever your elder sister does
If you don't have a sister- GET ONE. You have to dress like her, look like her, do your hair like her, pose like her, talk like her, feel pain when she does, convert that into happiness when her mood changes and be the exact mirror image of her so that the world can't tell you apart.
9. Sell shirts with your face on them
You should know that that Kylie is all about high fashion, so if you want to be like her, you have to adhere to whatever is trending right now, which is her face. To be like Kylie, get a boudoir photoshoot done by an overpaid photographer and get your face plastered on a number of T-shirt and sell them, because they look gorgeous.
10. Give animals regular identity crises
Call an alpaca a chicken, call a chicken a sea lion, call a pig a poodle and make sure you refer to an elephant as a star fish when you are trying to be Kylie. Calling animals what they actually are is too old school and you must not indulge in such tomfoolery when you are trying to be like Kylie Jenner.
Summary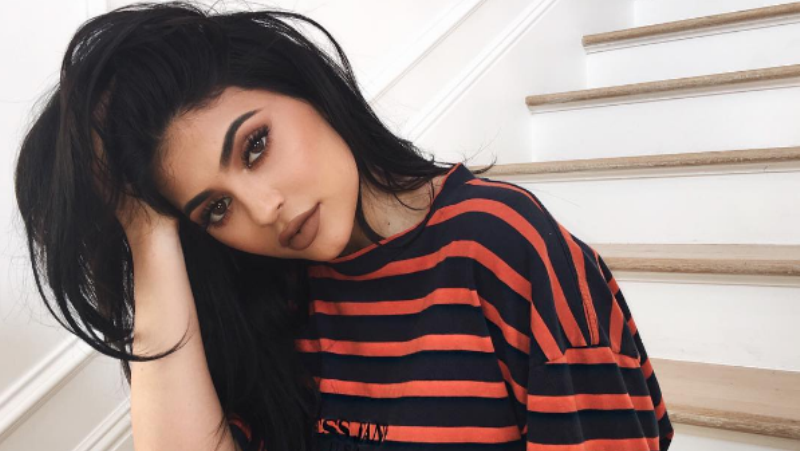 Article Name
An 18-Step, Fool-Proof Guide On How To Be Like Kylie Jenner
Author
Description
If you thought you couldn't dream of being like Kylie, check out this guide on how to be like Kylie Jenner, with a 123% success rate.
Read the rest of the article:
Next