Most people have an opinion on abortion, whether it has touched their lives or not. And what of the woman going through it? It can be quite a scary, lonely, and not to mention stigmatizing experience for a woman. And one woman is out to help people understand what exactly happens in the process, when a woman chooses to have a termination, in the hopes of tackling the inherent stigma attached with even the mere mention of the word 'abortion.'
With an illustrated comic book about abortion titled Not Funny Ha-Ha: A Handbook for Something Hard, writer and artist Leah Hayes tells the story of two women, Mary, 23, and Lisa, 31, both of whom choose to terminate their unwanted pregnancies. While one of the women opts for a medical termination, the other opts for a surgical one. And Leah also explains what exactly the difference between the two procedures is.
Talking to HuffPost, Hayes said,
"The aim of this book was to offer a calming 'voice' (a visual one) for women as they move through a difficult passage. Having an abortion can be a confusing, scary, and sometimes lonely process. Writing this book was not intended to lighten the subject, define the 'right or wrong' of the subject, or make it trivial in any way. I hope to offer a work that could make someone who had an experience with abortion feel less alone."
Although Hayes' illustrations are witty yet straightforward, they never make light of the serious subject matter, as she asserts. She even defines technical jargon and medical processes involved in an abortion, while also beautifully managing to capture the deeply personal and human side of decisions that a woman makes pertaining to her own body.
"I'd like people to see [the book] as one illustrator's interpretation/expression of something pretty huge and complicated," said Hayes. "An experience that affects a lot of people, women and men alike."
---
Suggested read: Layla Ehsan's period illustrations show how menstruation feels like
---
She added,
"My intention was to say, 'Here it is, it's hard … and I'm working out what it all means, too. And maybe in the process you will be comforted by reading this.'"
Although the topic of abortion is piping hot come elections, nobody dares to discuss it publicly otherwise. It's one of those hot subjects that has the potential to affect many lives, yet nobody has the guts to come right out and say their piece. According to some estimates, almost one third of women or more end up having abortions at some point or other in their lives. So by that estimate, it's hotter than anything else in the political scene right now – maybe after same-sex marriage. But now that the Supreme Court has legalized same-sex marriage, it's time to take on abortion as the next serious issue.
Leah Hayes' comic book about abortion is truly a revelation as it goes through the thought processes of the two women who have chosen to go through with an abortion. The illustrated book is sure to resonate with many a woman who has gone through this scary time in their lives, for whatever reason. Here are a few select pages from the book: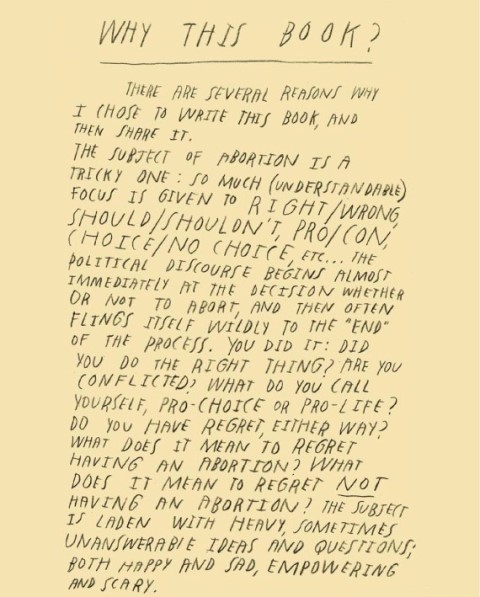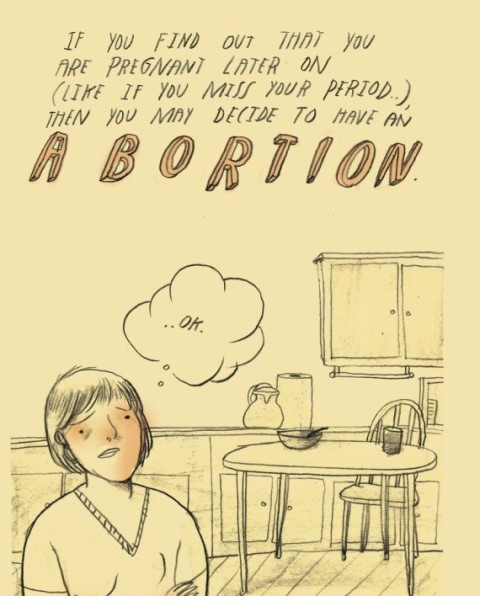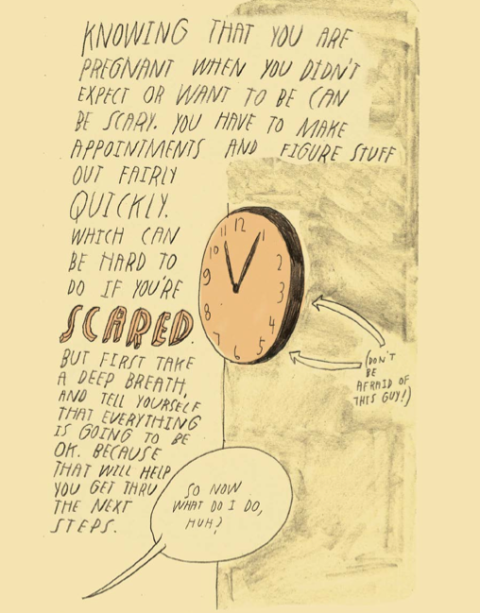 Another illustration that was eye-catching was where Hayes points out that the decision to have a termination is nobody else's business but the woman concerned.  "Whatever your reason is: it's fine. It's your reason," and also the 'how' and 'why' of it – "Sometimes these things happen."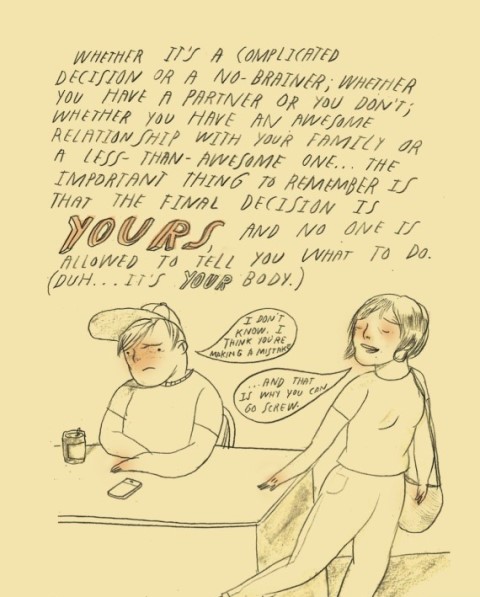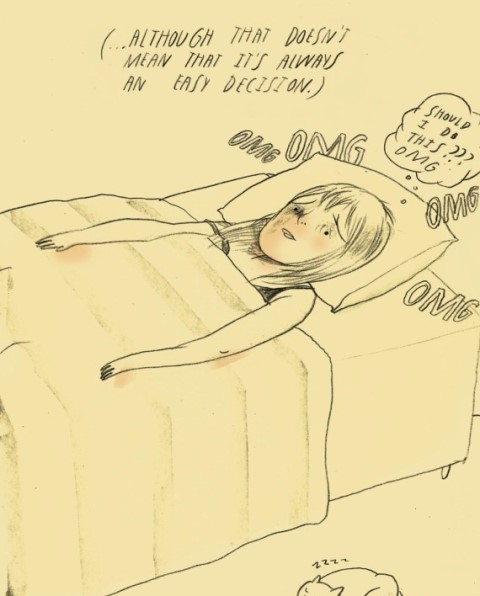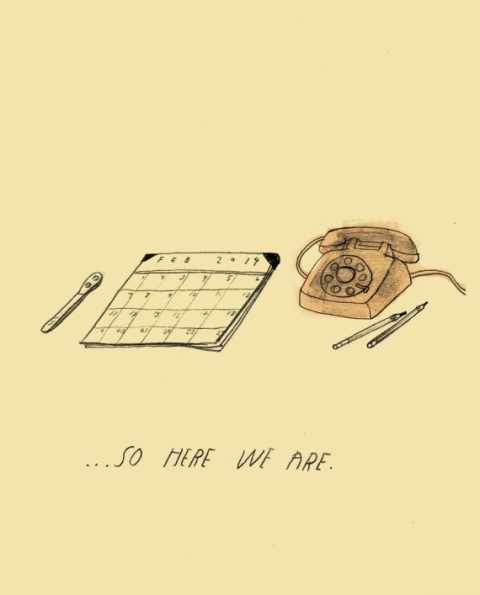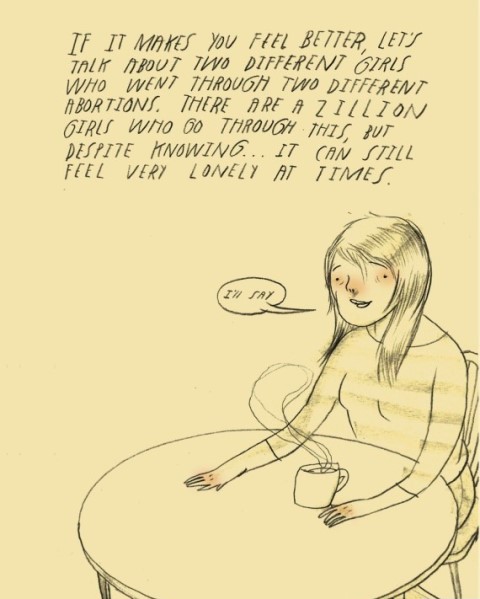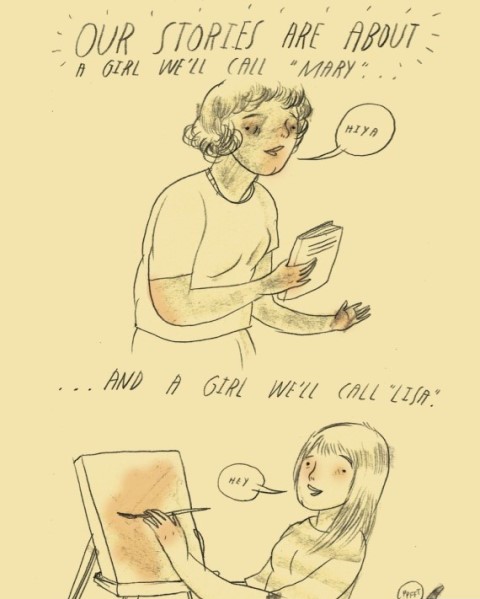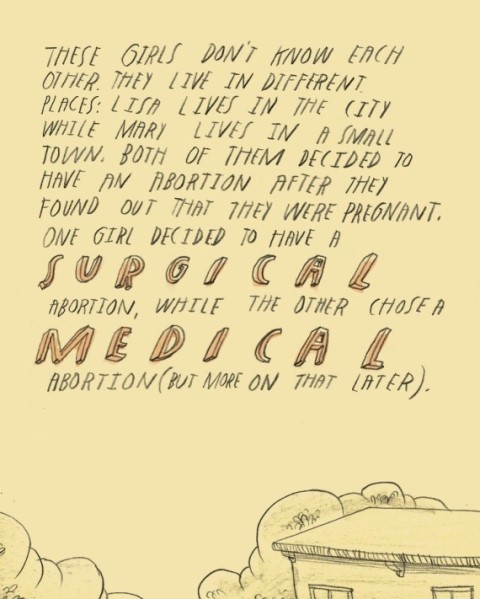 Whether the woman has chosen to terminate her pregnancy due to financial, emotional, or physical reasons, sometimes, it's a 'no-brainer' as Hayes points out.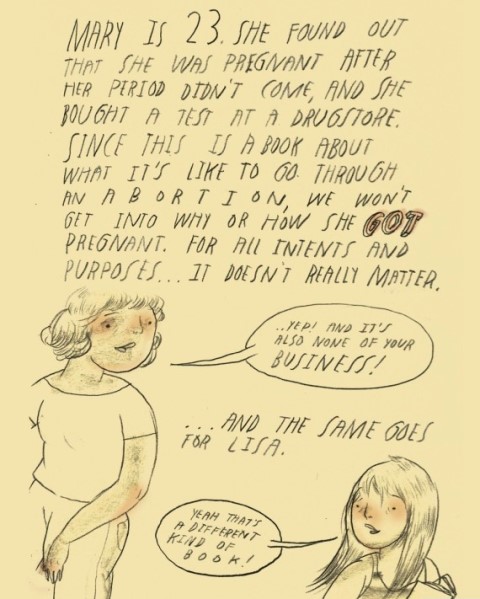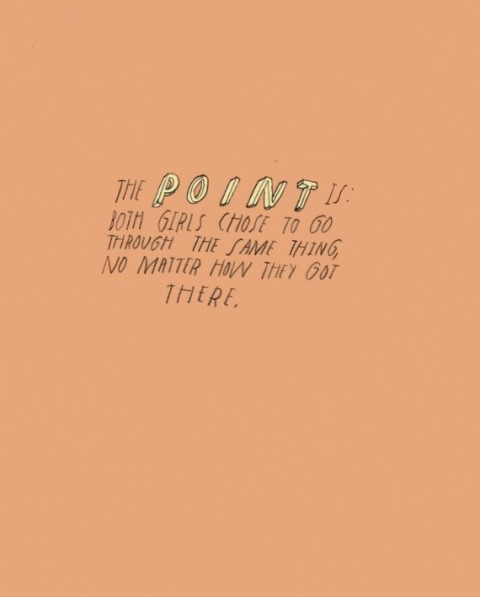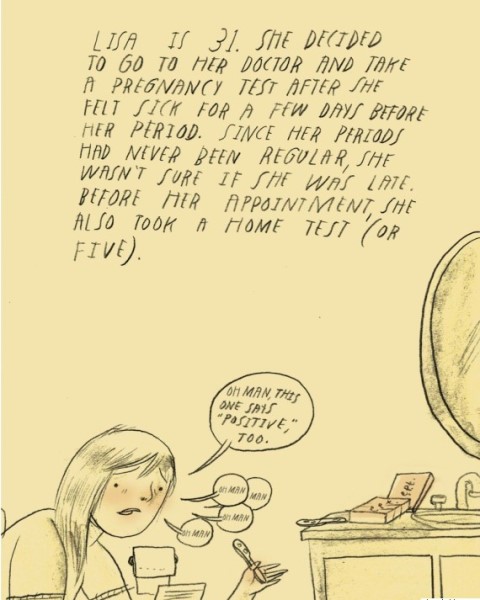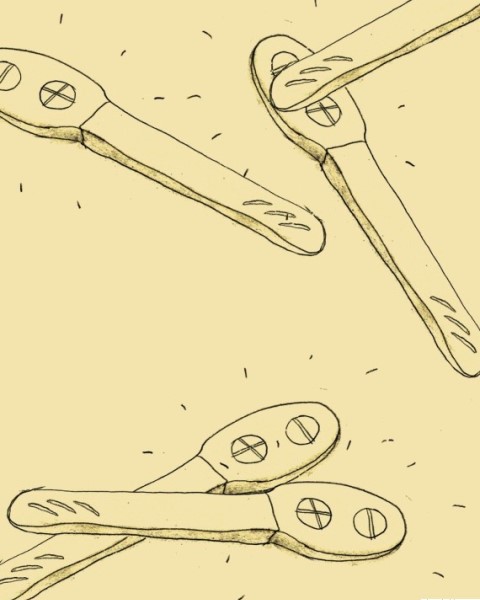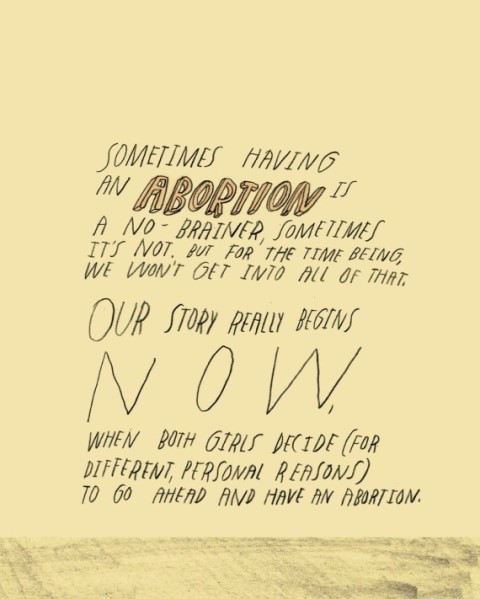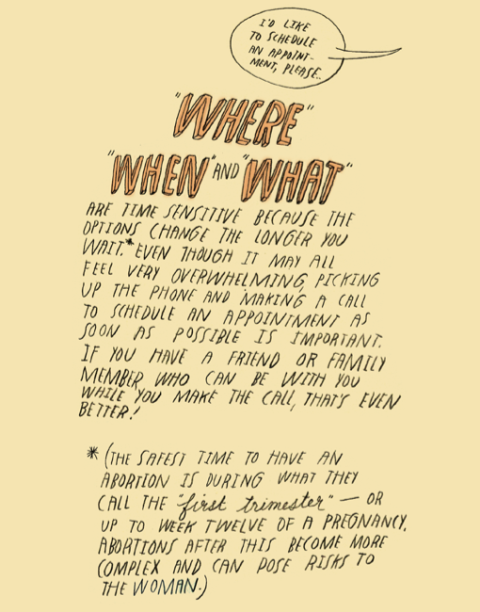 What do you think about these illustrations by Leah Hayes? Tell us in the comments below!
Featured and all image source: Leah Hayes
Summary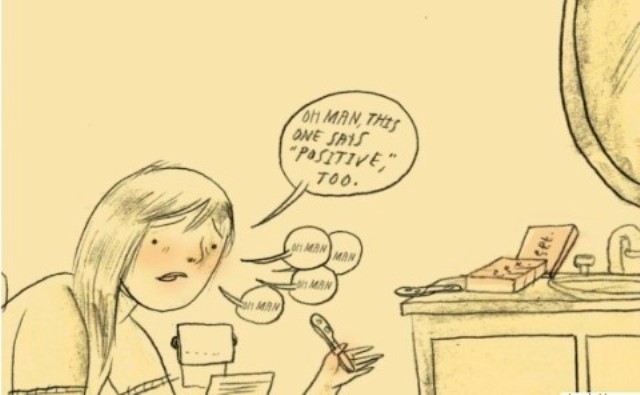 Article Name
Leah Hayes' Comic Book About Abortion Is Awesome!
Author
Description
Artist and writer Leah Hayes' comic book about abortion is THE book you need to check out this season. Take a look at some of the illustrations here.