When Manasi Joshi lost her leg to a truck accident in 2011, she taught the world a very important lesson for facing adversity – you can't fight the challenges life deals you unless you learn to accept them.
Image source: Humans Of Bombay/Facebook
Four years ago, when a truck rammed into her on her way to work, completely crushing her leg, she was rushed to the hospital but not operated upon until later that evening. However, all efforts to save her leg turned futile when her leg got infected and had to be amputated. But the then-22-year-old Manasi neither blamed the driver nor the doctors. In fact, she said she knew that a massive pillar hindered the truck driver's vision and that the doctors did the best they could. Her only response to the delayed amputation was, 'why did you take so long? I knew for a while this would happen.'
 Recalling the life-changing incident, she avers,
"What got me through this whole ordeal is acceptance — that this is my fate, now I can either choose to cry about it, or take it with a pinch of salt and push myself… I picked the latter. In fact, when people used to come to visit me in the hospital and get emotional — I would tell them jokes to make them laugh."
Thus, braced with a heart full of acceptance, she left the hospital with a singular nagging fear about never being able to play badminton again.
---
Suggested read: This man's response to his wife's photoshopped pictures wins the day!
---
Having trained herself for the sport since the age of ten, she had won several awards at school, college, and the district level. And in the ensuing battle between her fear and her passion for the sport, she equipped her passion with enough strength to emerge victorious.
"Badminton gives me a sense of freedom. For an athlete, not having a completely functional leg is very difficult. However, badminton is my sport and I will do everything it takes to master it, with or without a leg," she told DNA in an interview.
She immediately took to physiotherapy and learnt to walk all over again.
"Somehow, even while I was facing difficulty in walking… I could play. I began winning corporate badminton tournaments, and on the suggestion of one of my amputee friends, decided to try out at a National Level," she said.
…which she did. This year, the 26-year-old won Silver in the Para Badminton World Championship held in England. Currently preparing for the National Games in December and the International Championship in Turkey next year, Joshi juggles her work as a software engineer in a firm in Vikroli with her five-hour intensive training. She has also completed her training in Scuba Diving and traveled pretty much all over the country.
Amazed by her spirit, when people ask her how she manages to accomplish so much, her only response is an eye-opener – 'what's stopping you?'
Featured image source: Humans Of Bombay/Facebook
Summary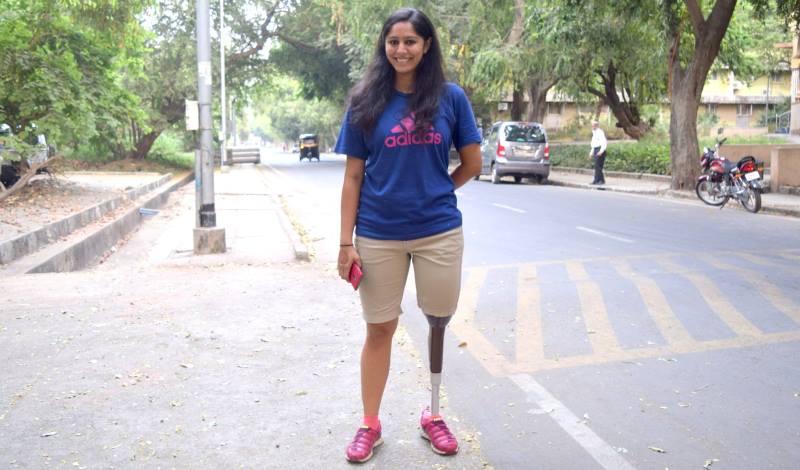 Article Name
What's Stopping You: Let Manasi Joshi Inspire You To Chase Your Dreams
Author
Description
In Manasi Joshi, you will find the inspiration to chase your dreams - in the simplest way ever!