A study published in the Journal of Consumer Psychology has revealed that the ratio of a man's fingers can provide valuable insight into his personality. The interesting study claims that if a man's index finger is shorter than his ring finger, the man isn't a cheapskate, is more likely to indulge his woman, and shall pay on dates. He will make efforts to impress his woman – make pleasant conversation, buy her flowers, chocolates, and presents, and is also likely to be well-groomed, look after himself, and be extremely presentable. In addition to all of the above perks of simply having the ring finger ousting the index finger in size, this man is also going to be extremely athletic, aggressive, and amazing in bed!
Sounds like the whole package, eh? 😉 Read on.
---
Suggested read: Research says marriage is more beneficial to men than women
---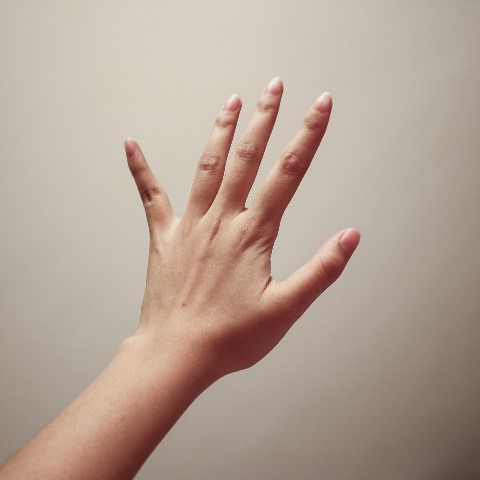 Image source: Pixabay, under Creative Commons License
The scientific reason, as claimed by the researchers, is that finger lengths are regulated by the levels of exposure to testosterone and estrogen hormones in the womb and the shorter the index finger in relation to the ring finger, the higher the levels of testosterone the person has been subjected to. Shorter index fingers and longer ring fingers are a result of higher testosterone conditions and are therefore, named 'masculinised fingers.' Conversely, longer index fingers and shorter ring fingers are a result of exposure to higher estrogen levels and are called 'feminised fingers.'
"To attract women, men with masculinised fingers are more likely to buy dinners for women at nice restaurants, wear special cologne, wear stylish clothes, go to the gym, going out to meet women, and show off expensive items to women," Dr Marcelo Nepomuceno, of Montreal University, said in the study.
Interestingly, these results were optimal for men who were confident in their ability to attract women.
"Therefore, prenatal testosterone drives men to put more time and energy into buying products and services in order to impress women," the researchers concluded.
A similar study at McGill University involved measuring the finger lengths of 155 men and women and found the digit ratio (the ratio of their index finger length to the ring finger length) and correlated the digit ratio to social behavior.
"When with women, men with smaller ratios [of index to ring finger] were more likely to listen attentively, smile and laugh, compromise or compliment the other person," Dr. Debbie Moskowitz, a psychology professor at McGill University in Montreal and the study's lead author, said in a written statement.
Image source: Google, copyright-free image under Creative Commons License
While the study at McGill University found no such correlation between digit ratio and behavior for women, the former study linked 'feminised fingers' of women with greater efforts to impress a love interest. The study stated that women who had feminised fingers are more likely to wear make-up, dress up, use a special fragrance, go out of their way to meet potential partners, buy their love interests presents. and also be aggressive in bed.
"Thus, prenatal estrogen drives women to spend more time and energy towards buying products and services in order to impress men," the researchers said.
Prenatal exposure to male hormones to live up to some definitions of what may constitute 'ideal' (?) behavior to impress and prenatal exposure to female hormones on what may constitute the same, in case of women – vis-à-vis a glance at finger lengths is an interesting revelation, although – just like with all else in scientific endeavors – we'd like to issue a fair warning – proceed with caution, there are no absolutes!
Happy Fingers!
Featured image source: Google, copyright-free image under Creative Commons License
Summary
Article Name
Man's Finger Length Reveals Dating Personality, Says Study
Author
Description
Study shows that the index and ring fingers' lengths provide valuable insight into a man's dating personality. What else do a men's finger lengths reveal?