'Kya tumne kabhi kisi se pyaar kiya? Kisi ko dil diya? Maine bhi diya!!! ☺
Yes, I am in love, and the kind of gooey, sappy, senti love, which I used to make fun of, just a few months back! And you know what I have realized after 6 months of hopeless romanticism? There can be no other feeling better than this intoxication; not even the taste of red velvet cheesecake melting in your mouth! Yes, I am not kidding. But I am sure that you agree with me, or else you wouldn't be here, reading this. Gotcha! 😉
When Shakespeare said, "If music be the food of love, play on," he delightfully revealed the affair between music and love! When you are smitten, it's only music that comes to bail you out. And when you miss your lover, it's the warm melodies that keep your heart from aching bad! Let's celebrate 50 such Bollywood romantic songs that we have been blessed with over the years. What would we do, 'agar tum na hote?' ☺
1. Tum Ho, Rockstar
Lose yourself to love because that's when you find yourself!
2. Kya mujhe pyaar hain, Woh Lamhe
Kyunki, pyaar diwana hota hai mastana hota hai!
3. Suraj hua maddham, Kabhie Khushi Kabhie Gham
Calf-love ☺
4. Tum se hi, Jab We Met
Because even when you are not there, you are! ☺
5. Main Yahaan Hoon, Veer Zaara
Main tumhaare hi dil ki toh awaaz hoon…
6. Baahon ke darmiyan, Khamoshi
Heart has a mind of its own! 😀
7. Hoshwalon ko, Sarfarosh
Jagjit Singh. Period.
8. Jiya dhadak dhadak, Kalyug
Let's fall into a warm snuggly kiss!
9. Aankhon mein teri, Om Shanti Om
It's the eyes, Chico!
10. Zara Zara, Rehnaa Hai Tere Dil Mein
I can forget all the shooting stars and the silver moons if it's you I get to go home with!
11. Tu hi meri shab hai, Gangster
You are a part of the cure and a part of the disease! ☺
12. Kaho na kaho, Murder
And believe them when they say, "I love you to the moon and back!"
13. Tum mile dil khile, Criminal
All you need is love!
---
Suggested read: 10 love songs to help you mend a broken heart
---
14. Tere bina, Guru
Yes, you make me weak but please stay!
15. Yeh haseen wadiyan, Roja
Take me to the feeling! I want to feel your love like the weather!
16. Tu Jaane Na, Ajab Prem Ki Ghazab Kahani
You don't need to show it, coz I already know it! ☺
17. Kaise Mujhe Tum Mil Gayi, Ghajini
You don't find love; love finds you!
18. Kabhi Jo Badal Barse, Jackpot
Cloudbursts, never mind the season.
19. Pehla Nasha, Jo Jeeta Wohi Sikandar
Inebriated and no one's complaining!
20. Tumhi Dekho Na, Kabhi Alvida Na Kehna
Nights and days are so good now, and that's how they should be!
21. Jab Koi Baat Bigad Jaye, Jurm
Retro swoon!
22. Main Shayar Toh Nahi, Bobby
'At the touch of love, everyone becomes a poet!'
23. Kabhi Kabhi Mere Dil Mein, Kabhi Kabhi
Kabhi kabhi only? 😉
24. Neela Aasman So Gaya, Silsila
Put me to sleep in your arms. ☺
25. Saagar Kinare Dil Ye Pukare, Saagar
Tu jo nahi to mera koi nahi…
Summary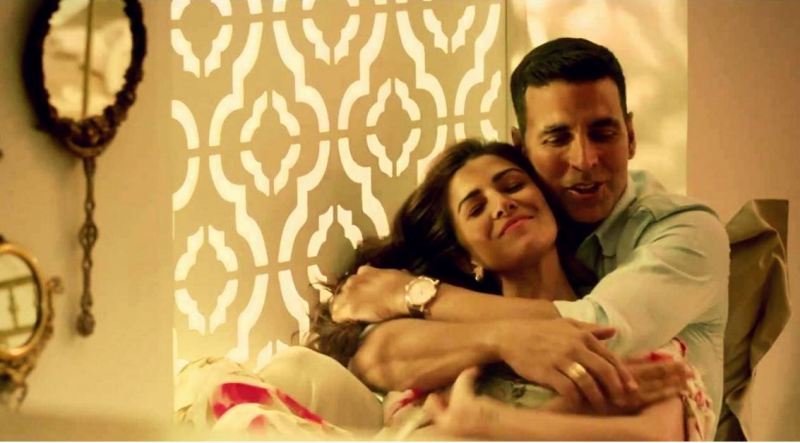 Article Name
My Top 50 Bollywood Romantic Songs List
Author
Description
Bollywood has a way with romantic songs, don't you think? Check out my top 50 Bollywood romantic songs playlist.
Read the rest of the article:
Next