Music has the power to shift your thoughts from a negative to a positive perspective, as melody and lyrics created by an artist come from a place where 'love & hurt' exist simultaneously. These artists tap into their imagination and face their true selves, only to be able to share their life experiences with us. These experiences so real and raw have the ability to help us understand, empathize, find strength when we need it the most. Especially post a breakup, where everything seems so bleak, sometimes a good song to help you mend a broken heart is all that it takes.
---
Suggested read: 25 greatest love songs from 2000 to 2014 that made our heart sing!
---
Here is a list of eclectic and not so mainstream songs (currently) that found me in my 'time of need':
1. New Radicals – Someday We'll Know
Your question to everything love related is answered by this song. It's simple, WE DON'T KNOW anything right now, but someday with more experiences under our belt and greater acceptance, we'll know!
2. Cake – I Will Survive
The 'Male' version of the Gloria Gaynor hit, an empowering Grunge/Alternative Rock cover done by Cake. I like CAKE! Who doesn't? The icing on the top, however, is the great lyrics that talk about how we will survive no matter how sh*tty things seem at the moment.
3. The Madden Brothers – We Are Done
The title is quite self-explanatory, WE ARE DONE! this song is how relationships should be put to an end… simple and to the point.
4. Fastball by Out Of My Head
This talks about the silly choices and compromises we make when in a relationship. Love is blind and that's only because when we are in love, we are 'out of our heads' most of the time.
5. Backstreet Boys (BSB) – Just Want You To Know
BSB always has the best love/hurt songs and this is one that talks about a relationship that had to end. But is there ever an end to love? This is a perfect song for the grieving process and coming to terms when you are the one being 'let go'.
6. E-17 – Each Time
This UK band from the late '90s had this catchy song that connected with me at so many levels during my break ups. The time we have alone with our partners would have been better spent, truly experiencing the moment and showing each other the love we feel, rather than robotically counting the minutes to the next rendezvous.
---
Suggested read: Top 15 Jazz love songs to make you believe in the power of love
---
7. David Cook – Always Be My Baby
The American Idol contestant from 2007 had this brilliant cover to Mariah Carey's hit. This is a song helps remind you, love is eternal and even after the end of a relationship, a part of you will remain 'indefinitely' with the person no matter the distance, be it physical or emotional.
8. Elvis Presley – Suspicious Minds
An golden oldie from the King himself. This song is timeless in its message and will probably resonate with many of you, especially if you have been in a suffocating relationship courtesy an extremely suspicious partner. Someone who is either hacking into your email accounts and looking through your phone but you love nonetheless; these relationships are hardest ones to say let go of.
9. Jack Johnson – Gone
In his typical Hawaiian style, Jack Johnson has the coolest way to tell the girl that he once loved is simply GONE. Things just happen and we must live with the decisions. Acceptance is the hardest step of all the 12 steps.
10. Koop ft. Hilde Louise Asbjornsen – Strange Love
First heard this song in this brilliant Coke advertisement and instantly fell in love with the melody. This song just has to be the simplest way to describe love, it's STRANGE!
The topic of Love is STRANGE and sometimes inexplicable to me. How we feel towards a person and how they feel for us is evolutionary with time. The hardest part is when you have given it your all, and it sometimes just isn't good enough. Getting over the pain, heart break, foregoing the intense feeling of love is hard. But the good thing is on the path of mending a broken heart, if you stay open to the possibilities you find a sense of self that just helps you become better and stronger.
I am sure there are 100's of song each of draw solace and inspiration from in our times of need but my top three picks to mend a broken heart are:
New Radicals – Someday We'll Know
Cake – I Will Survive
Backstreet Boys – Just Want You To Know
Featured image source: Google, copyright-free image under Creative Commons License
Summary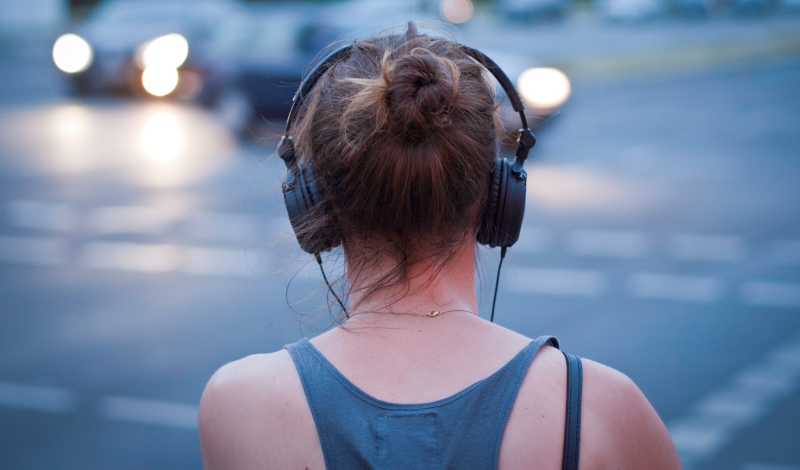 Article Name
10 Songs That Help In Mending A Broken Heart
Author
Description
Music is perfect in mending a broken heart. 10 songs to help you mend a heartbreak.