A week before 2015 goes whoosh, a look at the most viewed Bollywood songs of the year is a MUST.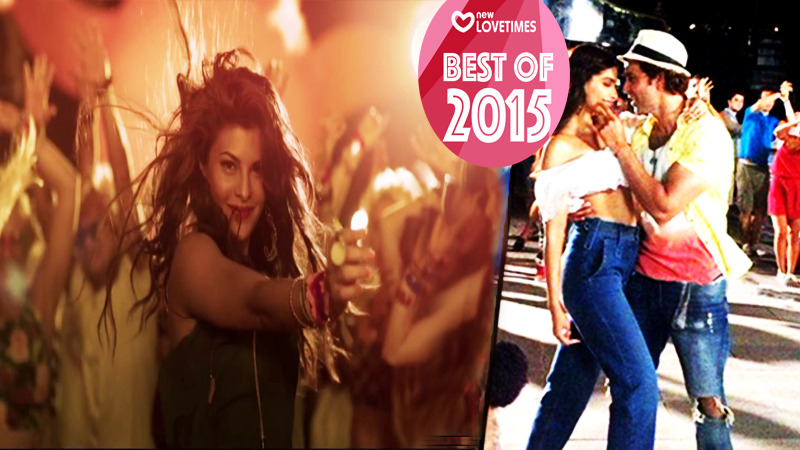 Coz a party playlist needs some work, no?
1. Dheere Dheere Se with 93,144,036 hits!
Well, this one's no wonder, as some millions of views is something we naturally expect of the king on the B-music scene – Yo Yo Honey Singh. Not only a magical blast from the past, this one is the most remarkable tribute to one of the most beloved iconic tracks of the 90's. You simply rock man!
2. Chittiyaan Kalaiyaan from Roy with 61,153,064 views
With the bang-on tadka of Kanika Kapoor's sizzling voice and the beyond-perfect nakhra from our jazzy Jacqueline, this number was bound to be a huge hit. No wonder then that Chittiyaan Kalaiyaan made us all move our junk.
3. DJ Wale Babu with the very well expected 41,325,110!
Badshah's mad musical magic feat Aastha Gill took no time in becoming the number one tune that we played on and on till our feet ached from dancing. No surprise then that this party anthem of 2015 is going to be the welcome tune for 2016.
4. Afghan Jalebi from Phantom had 40,928,390 (no surprise, right?)
Probably the only celebrated highlight from Phantom, this awesome piece of music (though, I have no comments for the lyrics) latched on and how. It had the Katrina-perfection taking our breath away with the Kabulian essence of Asrar's voice – what a treat!
5. Main Hoon Hero Tera  with Salman-Special 39,131,290 hits
An Amaal Mallik composition with Salman's voice- need we say more to justify its sparkly popularity? Naah…the song is a beauty and some inexplicable quality about it is so addictive that we just can't help but let it take over our senses -heavenly hangover!
---
Suggested read: 10 worst Bollywood songs of 2015 that made our ears bleed!
---
6. Sun Saathiya from ABCD2 crossed 27,966,366 hits (Phew!)
Beautiful, magical, power-packed, and infested with some unforgettable super-cool moves, this was one track that captivated both our ears and booty! I can bet that Shraddha's matchless cuteness was the driving stimulus behind its huge popularity! The girl actually made it hard for us to breathe! Sun raha hai na tu? 😉
7. Sooraj Dooba Hai from Roy with some amazing 27,399,091 views
Sooraj Dooba Hai was perhaps the one good treat from Roy. Okay- with due credit, Roy's music was GOOD. And this track was hot, super-hot, and ohh-so HOT! There's no way one can keep from shaking a leg or two after this friggin' contagious epidemic of a song begins to take over…
8. Gerua from Dilwale had its grand entry with the quickest 26,521,170 Views (Wow,right?)
What can I say, this is just the kind of thing you should expect to happen when the most romantic couple of Bollywood is recreating some of the Sooraj hua madhyam magic! I'd say more about the track but with SRK on-screen, there's no need, ha!
9. Pani Wala Dance had 23,731,540 hits (What!!!! who would have thought that now?)
The matchless fun of these amazing singers and those 'pump-up your lazy a*s' beats make this track a perfect 'dance it off' number for the youth (mostly wasted with a few too many shots and high on music too). Otherwise, kind of cringe worthy job for a song, don't you think?
10. Desi Look had 21,805,660 Hits (Are you surprised, cause' I most definitely am)
It's a wonderful piece of party music (?), and became the 'jaan' of this year's 'shaadi-vaadis' like no other. Something to shake it on, I guess!
Anyway, cheers!

Summary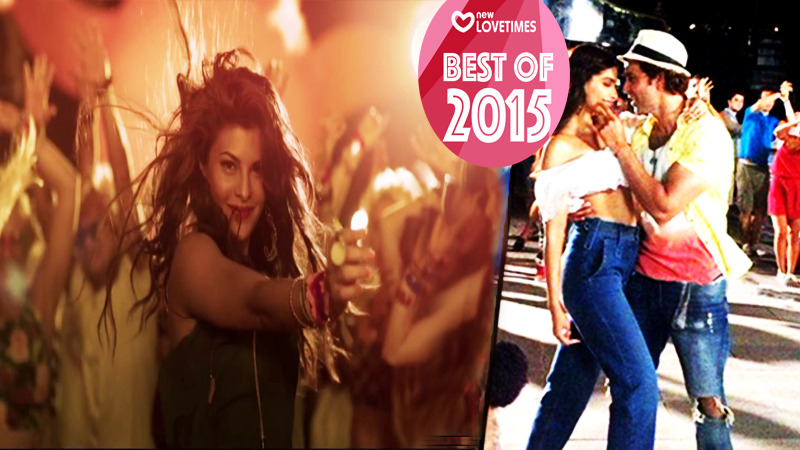 Article Name
#BestOf2015 10 Most Viewed Bollywood Songs Of 2015
Author
Description
Coz some Bollywood songs are played for good reason and others for no GOOD reason!